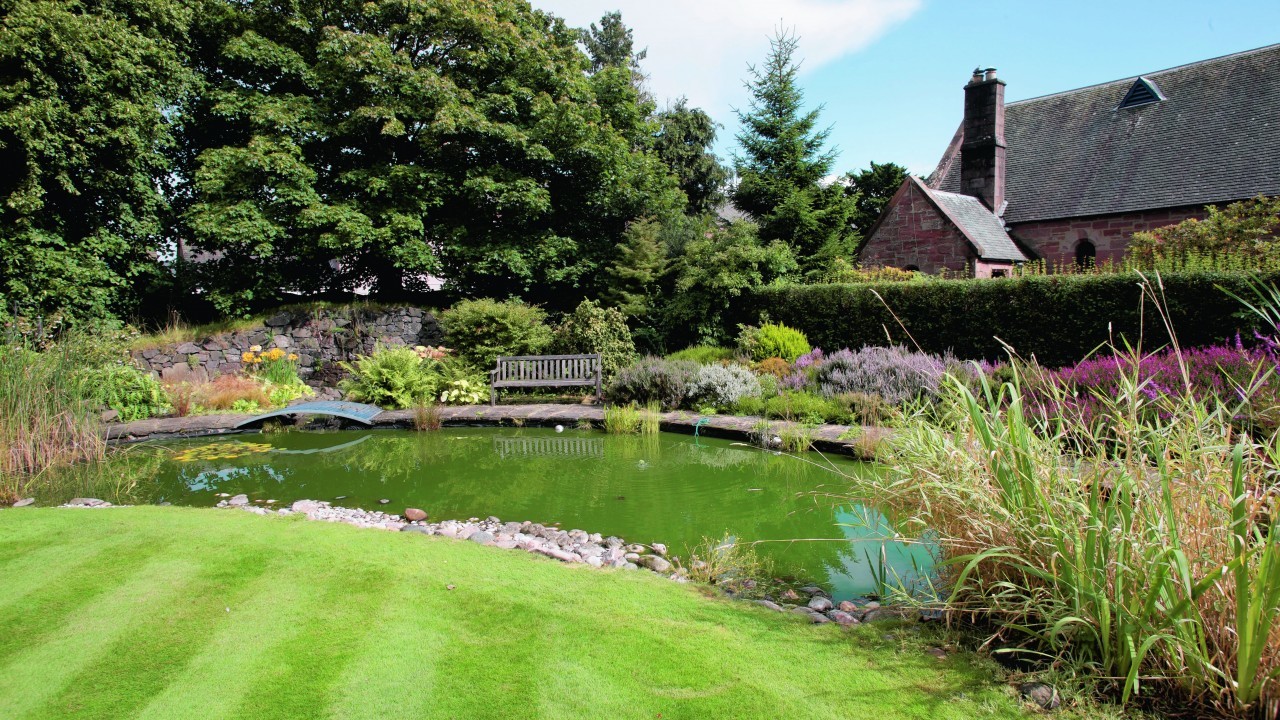 David Knight ventures into deepest Perthshire for a tranquil weekend at the guest house voted Scotland's 'most hospitable'
If this was television's hit show Through the Keyhole, all the clues would be on the walls.
You can tell a lot from the walls of Tigh Na Leigh – "House of the Physician" in Gaelic – guest house in Alyth, Perthshire.
For a start, there is hardly any room left for framed hotel-industry awards, as owners Chris and Bettina Black have collected so many accolades, including "most hospitable guest house in Scotland" this year.
The walls are also a testament to their labour of love in restoring and refurbishing this impressive Victorian former doctor's house and surgery – to make it their home and a thriving business.
But there is something else that is fascinating about the walls, which are covered with limited-edition photographs of some of the world's most famous rock'n'roll stars, past and present.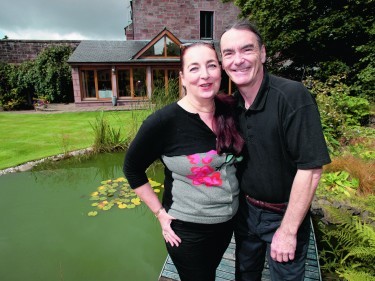 Nothing unusual in that, you might think, if they were just rock fans interested in collecting music memorabilia. However, there is a twist: Chris and Bettina are former top record company executives, who toured and worked with all of the stars who adorn their walls, with careers spanning decades in the music industry.
The Rolling Stones, Michael Jackson, Bruce Springsteen, Billy Joel, Leonard Cohen, the list goes on. Chris and Bettina don't talk about it much, unless prompted, which is hard to resist if their guests are music fans. But, if you do, you are in for a treat…
"Leonard Cohen? Oh, lovely man."
"I toured six months with the Stones in the US and Japan. Sex and drugs? They were too tired most of time."
"He was with Bob Marley, but he kept a guard dog – so no one would look too closely at what he was smoking."
"Well, I was at a meeting with Michael Jackson…"
"The new bands were different – we started getting spat at in the audience."
"I realised I had been to 220 concerts in a year."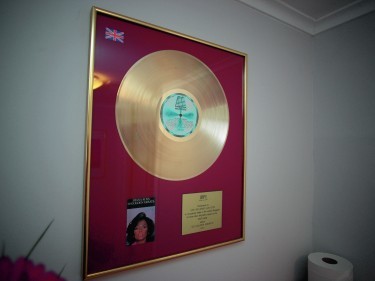 German-born Bettina met Chris, whose roots are in London and Scotland, via Canada and the US, while she was working in New York and he was London-based. Their early relationship involved much transatlantic jet-hopping – very rock'n'roll.
Their new life as guest-house proprietors began in 2001 when they settled on Alyth and so began a four-year labour of love to turn it into the impressive house that it is today. They also converted former stables at the back into their private home, so they can leave work behind at night – and the guests to themselves.
They have five main letting rooms, including one with a four-poster bed and a suite with a king-sized bed and separate comfy sitting room, with large television, which is what we went for – especially as we had our two small dogs with us.
Tigh Na Leigh is a dog-friendly establishment, but a word of warning – Chris and Bettina's two cats do not tolerate canine bad behaviour.
The large entrance hall opens on both sides to elegant public rooms and there is a new addition to one side of the house – an airy and light-filled conservatory, which doubles as the dining room.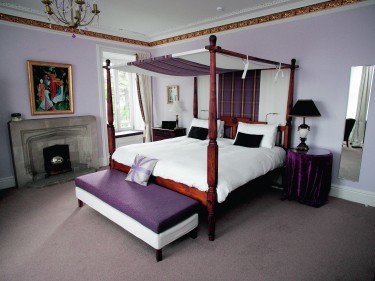 It is no surprise that Tigh Na Leigh has official five-star status. Chris and Bettina conjure up an excellent a la carte menu every night. All they ask is that you make your selections in advance, so that they can source local produce. And don't miss their sumptuous breakfasts, including Eggs Benedict.
Promoting local produce is their top priority – especially when it comes to meat, vegetables and fruit. Bettina let us in on her secret method for choosing produce – she not only looks and handles it, but smells it, too. That's the key to finding the best food, apparently.
From the conservatory, you gaze out on to their large and magnificent garden, full of interesting plants and features, including a fish-filled pond and running water, which they created from scratch. It is a tranquil and soothing place in which to relax or explore – their "stress-free zone", as they put it. On one side, the garden is bordered by the village's pretty St Ninian's Scottish Episcopalian Church, while a wonderful holly hedge borders another side.
There were three other couples in residence. Some were there to "escape the kids" for a couple of nights on their own. By the way, small children are not suited to Tigh Na Leigh – the deep pond presents too much of a risk, so Chris and Bettina would rather err on the safe side.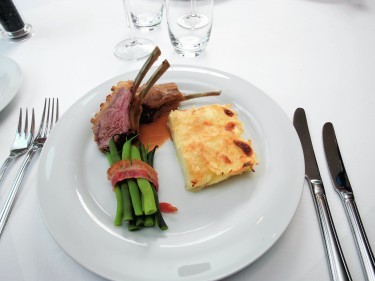 We dined in on our first night and were treated royally. We started with asparagus soup, followed by oak-smoked Scottish salmon and prawns, rack of Scottish lamb, Scotch Highland sirloin steak, summer berries in a meringue nest and a choice of Scottish fruit with ice cream. As you can imagine, this would grace the table at any good restaurant. The fruit was delicious – another of Bettina's tricks is to soak it in Grand Marnier, the orange-flavoured Cognac liqueur.
The meal came to just over £50, without drinks, but is well worth it as part of a special weekend break of utter relaxation and peace.
You can do as much or as little as you like. Alyth is a quiet, friendly little place with an attractive burn running through it, which is great for walks. You pick up little gems of history, too, in the buildings and characters of yesteryear as you walk along, with an occasional heron taking off as you approach. Pop into the small village museum to catch up on the history. You will see the "Blairgowrie drunks' cart", used, as it suggests, to cart drunks away off the streets in bygone days. Some places could use that today.
There are plenty of places of interest a short drive away – the magnificent Reekie Linn waterfall, friendly Peel Farm cafe and visitor centre, impressive Backwater reservoir and the town of Blairgowrie. Slightly farther afield are Perth, Pitlochry and the former home of Peter Pan author J. M. Barrie.
It is hard to pick a fault and Chris and Bettina were marvellous hosts, who made us relax straight away. The only thing we missed was a fridge in our room.
Tigh Na Leigh clientele come from far and wide, but they have noticed an upsurge in oil-related business and believe the north-east could be an ideal market for business and leisure guests – especially as they are only 90 minutes away from Aberdeen city centre.
In the meantime, they continue to make sweet music at Tigh Na Leigh. If you are lucky, they might even show you their secret sixth room, which only regular guests know about.

THE HOLIDAY
Tigh Na Leigh Guest House, 22-24 Airlie Street, Alyth, Perthshire. Phone 01828 632372.