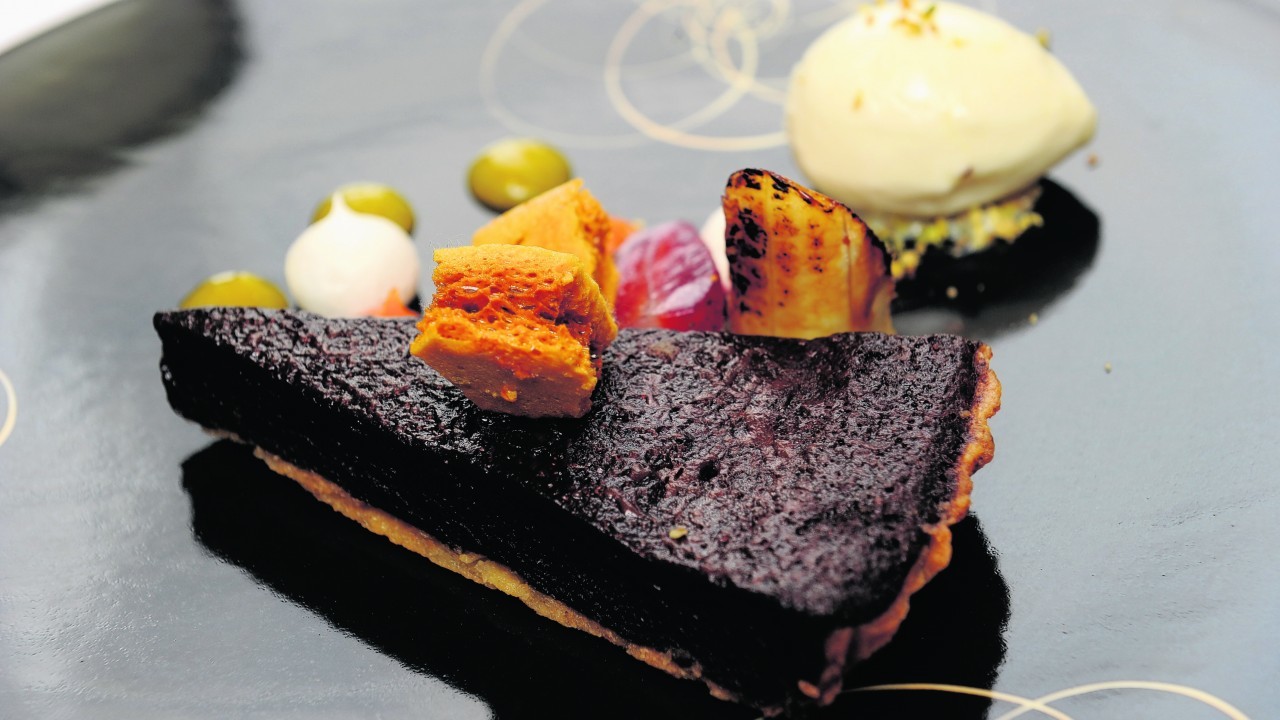 Here's a conundrum for you: why was I feeling so sheepish as I tucked into my salmon? Well, the answer is quite simple: every time I gazed out of the window of the eponymously-named restaurant and function suite, the stunning Falls of Feugh swam into view.
And, of course, my thoughts turned to those magnificent salmon battling to return to their spawning grounds against incredible odds every year.
This is the place to see them leaping and diving across the falls and rocks on that amazing journey. No wonder the crowds keep flocking here to see this wonder of the natural world.
The panoramic view from within the Falls of Feugh dining room is ideal for spotting the salmon as the water sweeps past below. Alas, there were no salmon to be seen when we visited almost two weeks ago: too early in the season, we were informed by a member staff.
That made me feel less guilty as I enjoyed my salmon. Anyway, why ponder the meaning of life, and the part salmon were playing in it, this Sunday lunchtime?
My thoughts turned to the possibility of an early lunchtime quencher – only to fortify myself against the elements, I hasten to add – but I decided to keep it non-alcoholic; it's not worth taking a risk these days with the regulations, is it?
I have to say, you would be hard-pressed to find a more attractive setting for lunch: even although it was sleeting, and the section of sky above our heads seemed to be hosting a national convention for heavy black clouds, it was still about as picturesque as it can get.
The restaurant is set in an attractive dining room, which has been added to an older house full of character, which I believe was once the home of a local ghillie.
A bridge at the front gives the public a close-up view of the falls, but the private view for diners is also spectacular.
Banchory is a delightful distraction just along the road – it has just been voted one of the best rural places to live in Scotland – and the River Dee is close by.
So, all in all it is a perfect spot for lunch. Chef/proprietor John Chomba is a lucky man indeed. The award-winning cook was not about when we visited, but his staff were carrying on his good works.
The serving staff, however, must have felt like salmon swimming against the tide because they were working up a sweat to cope.
There had been a wedding function the night before and they looked under strength to me as the dining room filled with 30 guests, plus people enjoying a snack menu in an adjoining room.
But they battled on manfully to cover the cracks and the superb quality of the food made up for it. We could see why it was such a popular place with people of all ages, from couples to small family groups. It was a smallish menu, but crammed with quality.
We began with broccoli and brie soup, with delicious home-baked bread for me, and smoked-meat platter my wife.
My soup was just perfect as a warming comfort shield against the weather, with the broccoli flavour delicate, rather than overpowering, and a light, pleasant aftertaste of brie.
The platter was a tasty combination of chicken, venison, smoked ham hock and Black Forest ham, with salad and apple relish.
The way was now clear for mains. As the restaurant filled steadily, we could see it was a popular Sunday lunchtime destination and we were glad we had booked in advance.
My wife and I were delighted with our main courses: medium-roast sirloin of Aberdeen Angus beef, with woodland mushrooms, dauphinoise potatoes, Yorkshire pudding, root puree and "real" gravy. In other words, the full works. And, for me, smoked-salmon risotto, with courgette ribbons and a shellfish bisque.
My wife was struck by the three big, thick juicy portions of beef. Gallantly, I assisted her in polishing them off. The real gravy was also a knockout, delivering a rich and delicious platform for all the other parts to shine.
My generous chunk of salmon fillet sat atop a bed of lovely soft risotto with the bisque adding to the richness of the dish.
We rounded off with cheesecake, creme fraiche and cranberry sorbet, and chocolate-mousse tart, with orange puree, glaced banana and banana ice cream.
As with what had gone before, oodles of care and detail had gone into these – and it showed. If you want something special for Sunday lunch, this is the place.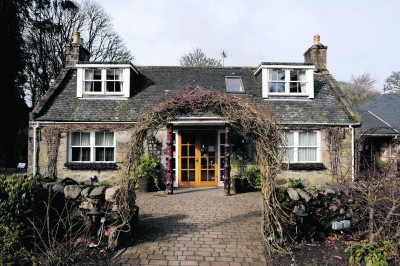 THE FALLS OF FEUGH
BRIDGE OF FEUGH, BANCHORY. PHONE 01330 822123.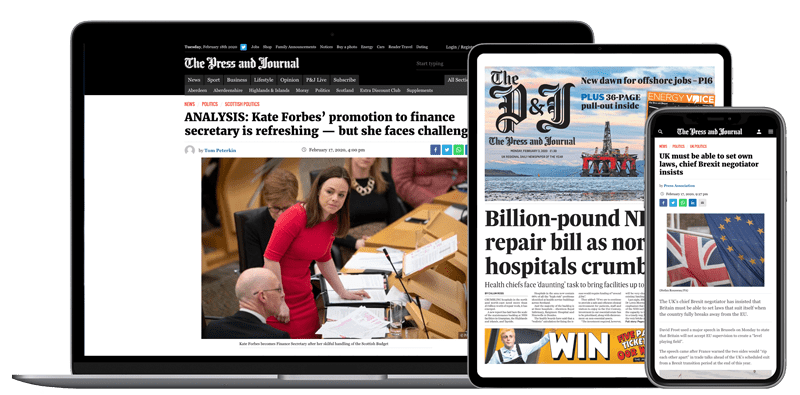 Help support quality local journalism … become a digital subscriber to The Press and Journal
For as little as £5.99 a month you can access all of our content, including Premium articles.
Subscribe