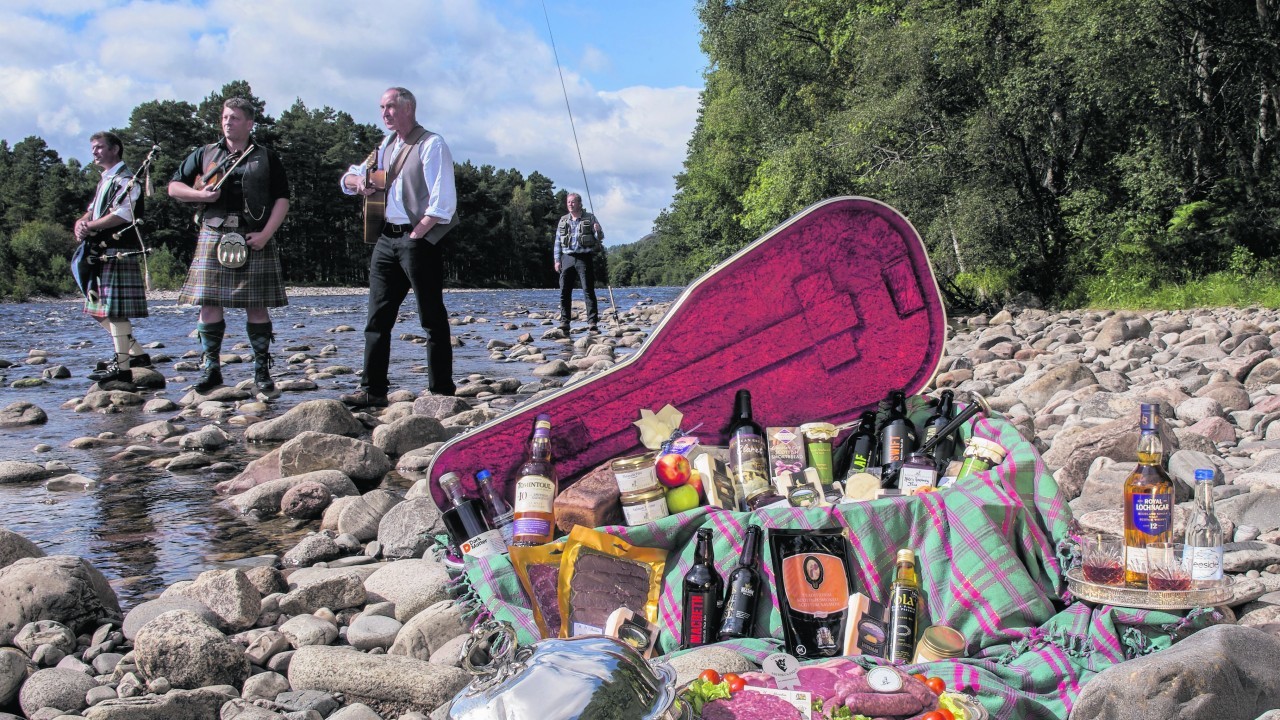 We speak to Moira Gash, of Visit Royal Deeside, to find out more about this month's Food and Fiddle Fortnight
WHAT IS THE FESTIVAL ALL ABOUT?
Food and Fiddle Fortnight is a two-week celebration of food and music which takes place in Royal Deeside until Sunday, October 18. It brings together local food producers, businesses and musicians to showcase the breadth and depth of the area's culinary and musical talents.
WHERE DID THE IDEA COME FROM?
Visit Royal Deeside is the local tourism body tasked with promoting Royal Deeside, Donside and the eastern Cairngorms as a place to visit.
We created Food and Fiddle Fortnight three years ago to encourage people to visit the area in autumn. October is a fantastic month to visit Royal Deeside. It's a beautiful sight as the hillsides turn stunning shades of gold, orange and crimson.
A rich culinary and musical heritage exists in the area and we thought we'd combine the two and create a fortnight-long festival that highlights this during the area's most striking season. It's also a great platform for the cafes, restaurants and inns to display their gastronomic creativity.
HOW MANY EVENTS ARE TAKING PLACE AND WHERE
ARE THEY BEING HELD?
More than 60 events will take place by the time the festival closes on October 18 and are held throughout the area in cafes, castles, hotels, halls and the great outdoors.
It's a diverse programme, with something to entertain all ages. Events are still being added to the line-up, so it best to keep an eye on our website or social media sites for the latest information.
WHAT SORTS OF EVENTS ARE LINED UP?
Many of the area's cafes, restaurants and inns have created special dishes and menus for the fortnight, showcasing the quality and range of produce available locally. For example, Buchanan's Bistro at the Woodend Barn has created a special fiddlers platter.
The festival's programme features food demonstrations, farmers markets, live music sessions, guided walks, special afternoon teas, exhibitions and concerts.
ANY HIGHLIGHTS?
Today, Thursday, October 8, at Aboyne's Coo Cathedral is the "Sale at the Coo", an indoor craft market that features some local food producers.
The "Celebrating The Hairst" concert takes place tonight in Tarland and features fiddler Paul Anderson and singer Shona Donaldson.
The Hilton Grand Vacations Club at Craigendarroch has lots of special daytime events and musical evenings lined up.
There is live opera at Ballater's Riverside Cottage Café on Saturday, October 10, and live music sessions in the Coilacreich and Deeside Inns, including an open session at the Deeside Inn on Saturday, October 17.
For walkers and those keen to learn more about the Cambus O' May area there is a guided walk punctuated with live fiddle music from Paul Anderson on Saturday, 17 October.
On Sunday, October 18 the accomplished Rua Macmillan Duo will perform a concert in the Woodend Barn, Banchory.
CAN ANYONE WITH AN INSTRUMENT JOIN THE OPEN SESSIONS?
Yes. Anyone is welcome to take along an instrument and join in. If you can't play an instrument, your toes will be tapping along to the tunes. Dinner is available beforehand and stovies are on offer later in the evening.
IT SOUNDS LIKE A BUSY FORTNIGHT; WHAT ELSE CAN VISITORS TO ROYAL DEESIDE EXPECT TO SEE?
Deeside is famed for its royal connection and visitors can follow the Victorian Heritage Trail. It's a journey through the area and takes visitor to places with a connection to Queen Victoria and also our current monarch.
There is fantastic hillwalking, mountain biking, golf, snow sports, canoeing and many adventure activities on offer; plus castles, distilleries, art galleries and farm shops to visit. To inspire visitors we've created a special A to Z.
For those looking for an adventurous way to explore the area there is the Explore Royal Deeside GeoTour. It's a hi-tech treasure hunt where participants use a mobile phone app or GPS receiver to uncover caches, of which there are 70 hidden throughout Deeside.
Food and Fiddle Fortnight takes place in venues across Royal Deeside until Sunday, October 18. Contact: www.visitroyaldeeside.com