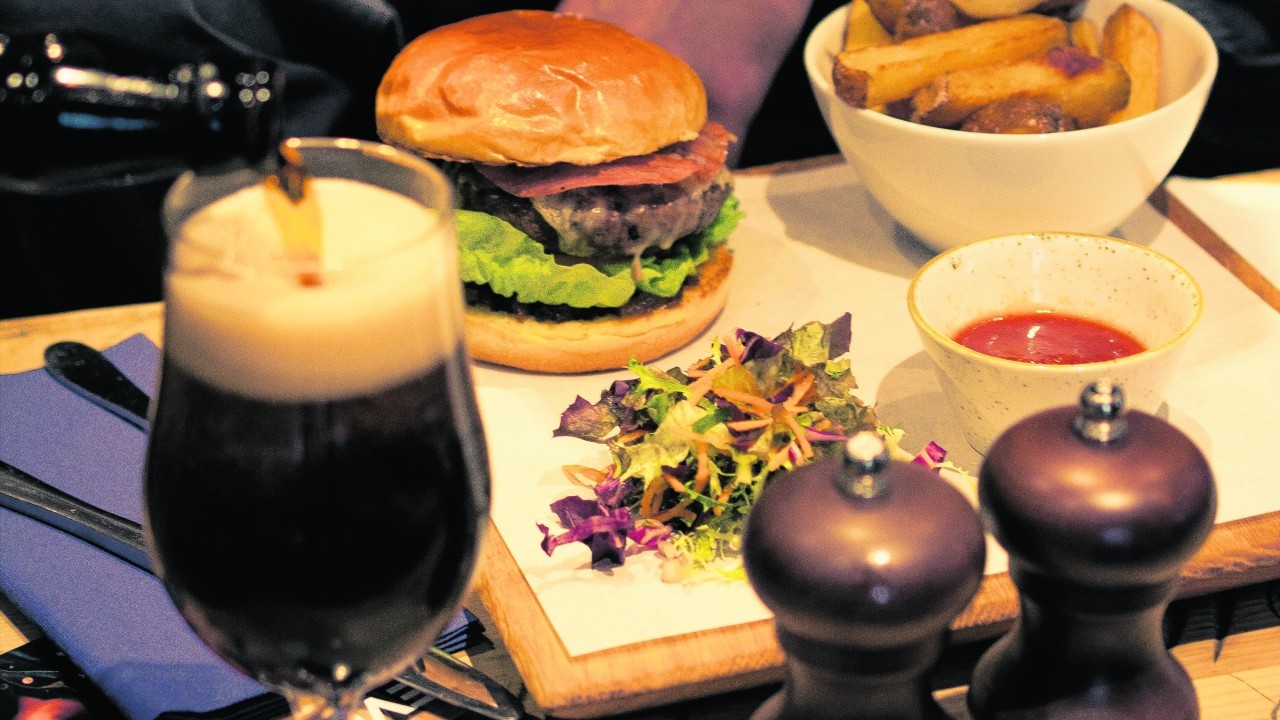 Samuel Johnson would be in for a pleasant surprise were he to return to the scene of one of his less enjoyable experiences during his famed tour of Scotland with James Boswell in 1773.
For when he stopped at the Red Lion in Elgin he was served a dinner he couldn't eat and declared it the worst he had been served on his entire trip.
But times have changed and next door to the site of the Red Lion sits a hostelry that would delight even the most critical of travel writers.
The Drouthy Cobbler – tucked down one of the traditional closes off the High Street – opened in 2013.
It's hard to categorise. Part bar, part café, part events venue (the comedy nights are particularly popular) but perhaps the best description would be gathering place. Its surroundings are stylish and modern but with a nod to the history of the site with its bare stone walls and wooden beams.
The furniture is a fabulous mix of shapes, sizes and eras. A wonderfully warm and relaxing place to stop, everything about it says quality. The coffee is outstanding, as is the tea, and the selection of beers, whiskies and gins are a testament to the passion the owners have.
Whether you visit during the day or in the evening, summer or winter, quiet or busy, it somehow feels relaxed and welcoming with an interesting variety of customers from young hipsters to grannies with their shopping bags.
But despite all its good points, it lacked one thing. Food. But that has now changed.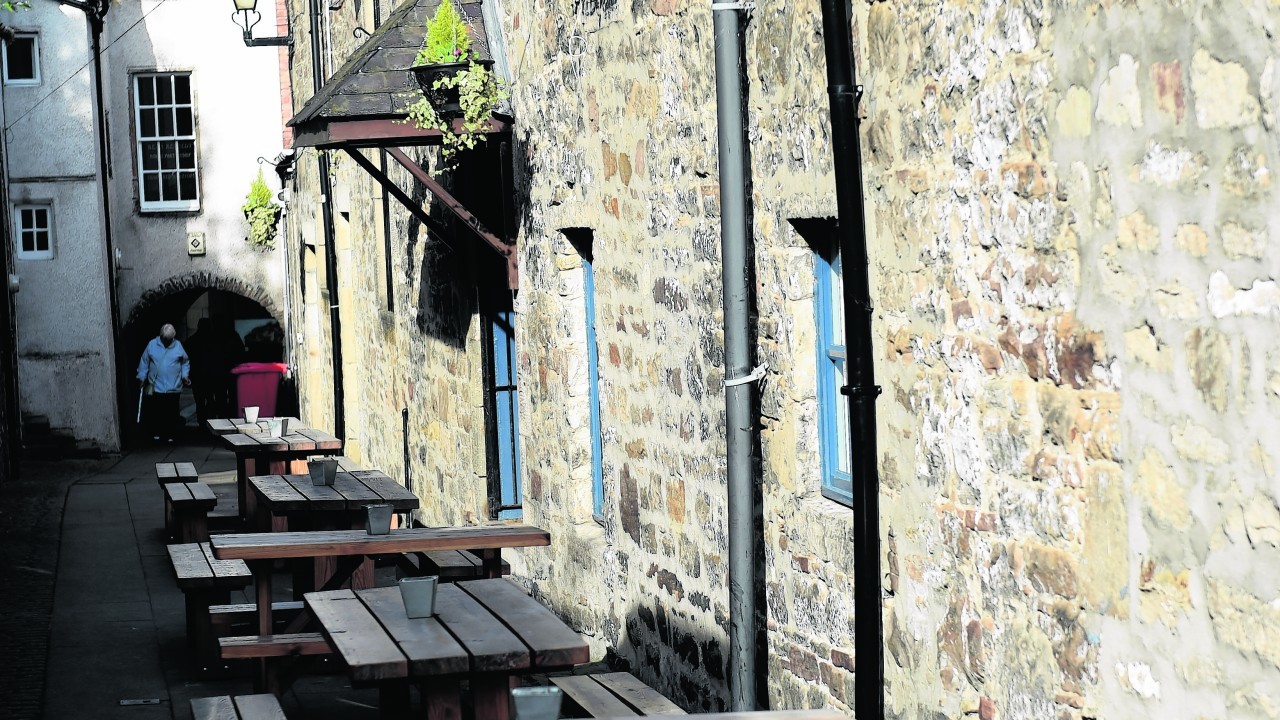 Like everything else about this establishment, what they have delivered is seriously good. I loved the look of their menu. A simple typed list on an old fashioned clipboard told me this was a kitchen that takes food seriously – no laminated menus here – with many of the dishes using locally-sourced products. It doesn't have a huge choice, but I consider that a good sign, as it generally means the food is cooked fresh in the kitchen, not delivered in a van.
I started with mushroom soup. I love mushroom soup but live in a house full of mushroom haters so it's more or less guaranteed to be my choice of starter when it appears on a menu. It did not disappoint. Truffle oil added that extra something to an already flavoursome dish. My friend chose the deep-fried baby brie and declared it "lovely". Particularly impressive was the accompanying artisan bread – two slices each of wholemeal, brioche and sourdough bread – as well as the pear and walnut chutney and red onion marmalade. By this point our main concern was how we would manage to finish a three course meal.
Next up were our main courses. With my friend opting for scallops, I decided to try the burger. It's always a sign of a fine restaurant when even the most routine of dishes is exemplary and this burger, with its handmade chips, was top of the class. Even the tomato sauce was worthy of comment. So intrigued was I by the flavour that I asked how it was made. I won't give away the secret, but it's worth a visit just to try it. It's this attention to detail that I love about the Drouthy – you get the sense that every tiny aspect of the place has been considered to make sure they've got it absolutely right. Yet it's all done in a laid back way which doesn't make you uncomfortable.
But back to the food. The scallops, served with cauliflower puree, Stornoway black pudding and crispy Parma ham, were simply superb and the thinly sliced cauliflower and parsnip crisps gave a final flourish.
We were arguably full, but the puddings were calling us. Sticky toffee pudding is ubiquitous but it varies enormously from place to place. This was moist without being overly rich and the ice cream, sitting on a shortbread round, was a pleasant contrast to the warm toffee sauce. My friend's chocolate brownie with amaretti biscuit and chocolate sauce was just as appetising, with a sumptuous dollop of clotted cream as an added bonus.
I was not surprised to learn the chef had trained under Mark Greenaway, who has one of the best restaurants in Edinburgh.
I happened to drop into The Drouthy Cobbler during the week they started their food offering and vowed to return when I had more time to savour the experience. The initial plan had been to provide meals at lunchtime, but such has been the demand they are now serving until 8pm in the evening and hope to extend it in the future.
So what would Samuel Johnson have to say if he returned today? I believe he would be seriously impressed.
THE DROUTHY COBBLER, 48 HIGH STREET, ELGIN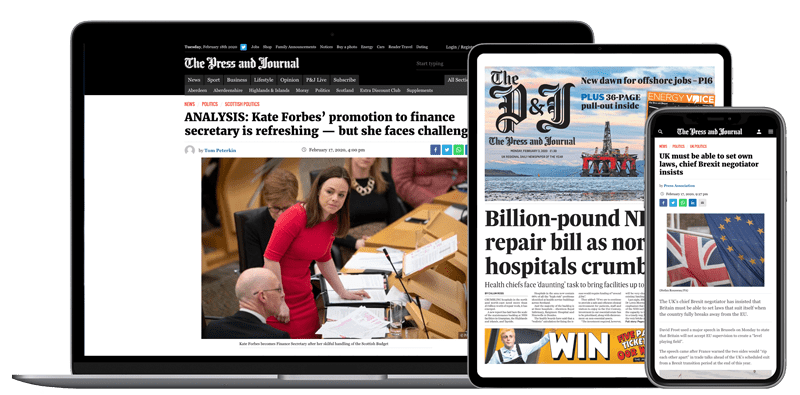 Help support quality local journalism … become a digital subscriber to The Press and Journal
For as little as £5.99 a month you can access all of our content, including Premium articles.
Subscribe