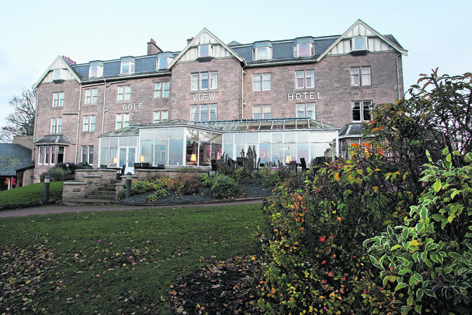 What had been a lovely autumnal day had taken a turn for the worse and as darkness fell so did the rain, hurling itself at the car windscreen like there was no tomorrow. As the wipers cleared, a wonderful sight came into view – the Golf View Hotel in Nairn, a golden glow emanating from its windows creating a welcoming beacon.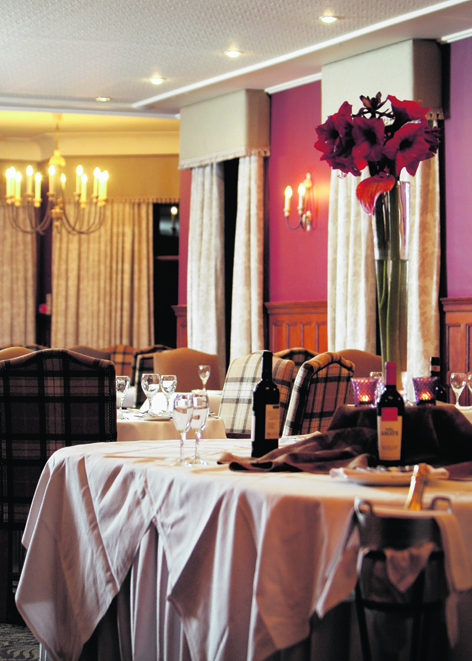 Stepping in to the entrance hall of the historic building which overlooks the Moray Firth, it's clear to see this grand old lady of the town has kept up with the times. The reception area is both grand and elegant and thanks to subtle, modern Scottish decor and accessories, rather cool and trendy. We had reserved a table at the Fairways Restaurant, situated just off the hall. The decor here is more traditional with nice wood panelling, thick curtains and soft lighting.
Sunday evening and the place was packed, making us glad we'd booked. Along with an a la carte menu there's a six-course tasting option offering diners a "dainty sample". Priced at £32.95 per person it's been created by the hotel's award winning head chef, Saurav Kumar and seemed an excellent deal. The amuse bouche, soup and cheese courses are set but diners have the option of selecting from two or three starters, mains and desserts, or, if willing to pay an additional amount, swap these for dishes on the main dinner menu.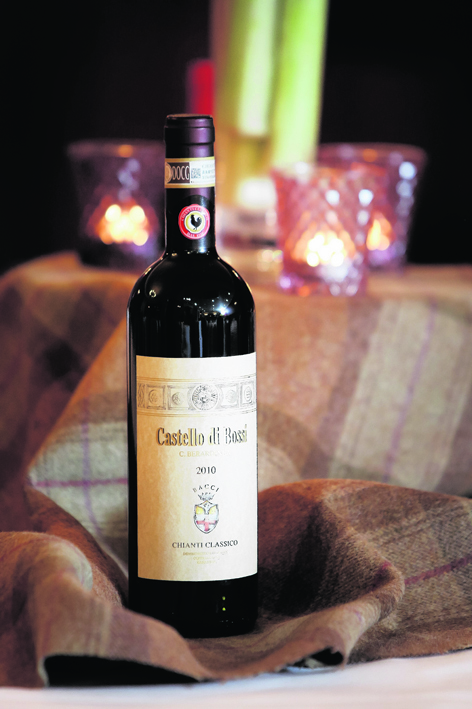 Having been shown to a nice window seat, we were immediately offered thick slices of rocket and cashew nut bread, just one of several interesting breads made daily here. Spread with room temperature real butter (a big plus in my book), we dived in with indecent haste and were quickly offered more. Our culinary adventure began with an amuse bouche of crab mousse served on a thick slice of lightly toasted soda bread. Full of freshly-caught flavours it was a lovely way to start and incidentally bigger than bite-size, a clue that perhaps these dishes would not be so "dainty".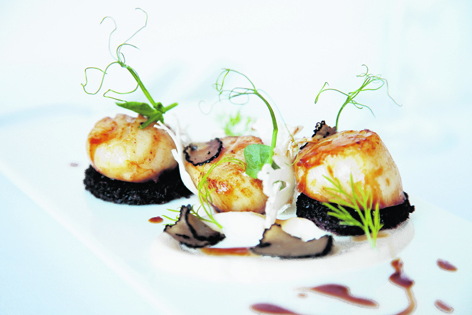 For my starter I chose chickpea and coriander cake. The chunky peas had been combined with lots of fresh coriander before being shaped, covered in a crumb-style dressing and cooked. Served on a superb chunky tomato sauce with a hint of curry, this was a wonderful starter, so good that I'm going to steal the idea and try it at home. My partner's celeriac carbonara was another delightful dish which put a modern twist on the usual pasta version. Loaded with bacon, mushrooms and celeriac covered in a rich, creamy sauce, it was teamed with iceberg lettuce leaves drizzled with pine nuts and pesto.
To follow was a demitasse cup filled with curried parsnip and apple soup, a delicate but warming soup with a sweet kick courtesy of the apples.
For mains I'd opted for seafood linguini which came with enormous chunks of salmon, two of the largest prawns I've had the pleasure to devour, plus slivers of crab. The pasta was cooked to perfection and the sauce could not be faulted but what raised this dish to the next level was the addition of shredded lettuce, garden peas and pea shoots.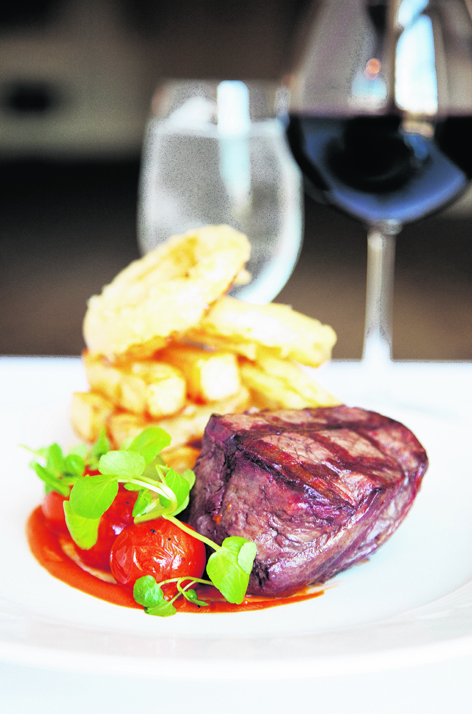 My partner ordered Gressingham duck breast served with savoy cabbage, pancetta, cardamom and parsnips. Again, this was a wonderful flavour combo with the saltiness of the crispy pancetta going well with the gamey flavour of the duck and sweetness of the parsnips while the cardamom gave it an aromatic kick. Like all the dishes we'd had so far, these were beautifully presented.
After a suitable breathing space we tackled dessert. A seasonal plum crumble with vanilla ice-cream for my partner and a liquorice panna cotta for myself. The crumble, served in a high-sided ramekin dish was full of sweet plum quarters topped with a crunchy, nutty topping that again added another layer of flavours. This came with a luxurious rich vanilla ice-cream and a melt-in-the mouth chocolate square made with half dark and half white chocolate.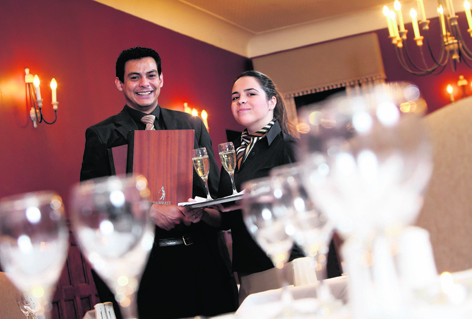 My dessert was a showstopper. Served in a tall Martini-style cocktail glass, the rim had been dipped in lime and sugar to make it sparkle, while the white panacotta was topped by a layer of vivid tangerine jelly, and all of this was topped with sweet brioche croutons, fresh strawberry and physalis. It looked almost too pretty to eat. The panna cotta was sublime, creamy but with a strong flavour of sweet liquorice while the jelly was the zingiest I've tasted and almost threatened to overpower the gentler flavour of the creamy pud. Eating these separately resulted in double pleasure!
Last but not least came the cheese course, which thankfully was amuse bouche size and comprised of a small but thick oatcake topped with the award-winning Dunseyre Blue cheese and a teeny cube of quince jelly. With a small glass of Pinot Grigot and a large glass of Cabernet Sauvignon, our bill came to £76.80 and was worth every penny. As the tasting menu changes regularly we'll definitely be back, and if the prices stay the same, it will be sooner rather than later.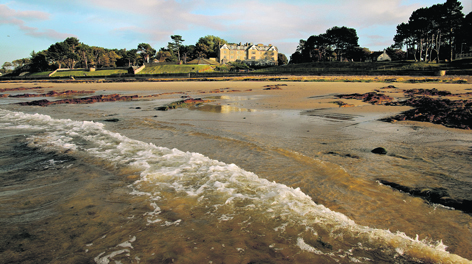 FOOD: 5/5
ATMOSPHERE: 4/5
SERVICE: 5/5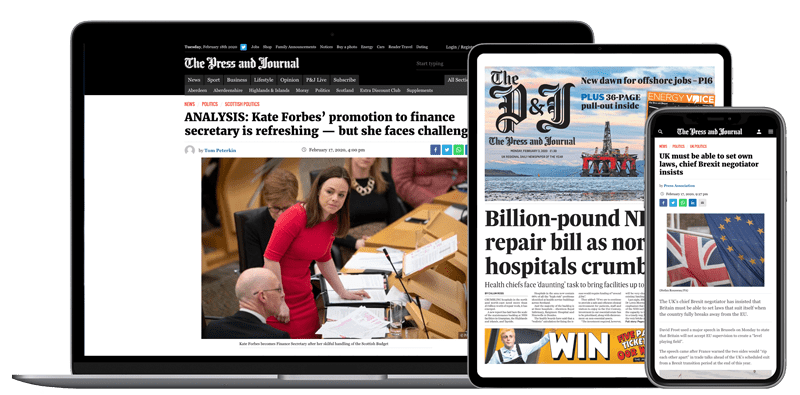 Help support quality local journalism … become a digital subscriber to The Press and Journal
For as little as £5.99 a month you can access all of our content, including Premium articles.
Subscribe