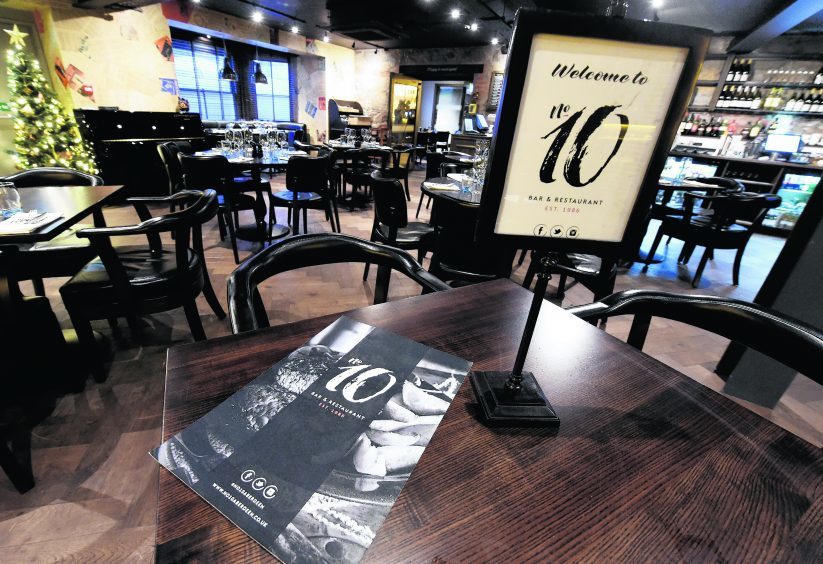 The writing was on the wall: as we descended the stone steps into No. 10, words of financial wisdom painted on the walls came into view.
The new, revamped No. 10 sprang to life with a distinct wheeler-dealer stock market theme inside. It was not surprising as we were in the bosom of the affluent west end of Aberdeen, with its mix of smart up-market houses, oil firms and financial institutions. No. 10 also happens to sit below the impressive offices of global fund and property managers, Aberdeen Asset Management.
We stared back at some of the quotes on the walls: "All I ask is the chance to prove that money can't make me happy" (Spike Milligan).
"Sometimes your best investments are the ones you don't make" (Donald Trump).
Actually, I think Spike's best was, "I told you I was ill" (on his headstone).
I was tempted to write my own pearl of wisdom: "A man with eyes too big for his belly puts on the pounds". I thought that was quite good at the time, but maybe not.
We were inside and what a transformation had taken place: the last time I was here, there was a hearty fire, a crowded traditional bar and we ended up in a snowball fight outside. It has been given a slick makeover and grown beyond belief: they have knocked their way into next door to create a spacious dining room, which also sits below street level.
You can walk through from a smart and stylish bar area, which also serves meals, while there is a private "boardroom" to the rear, and a washroom area adorned with vintage stock market pictures.
It certainly knows its market and there was a peppering of small groups that looked, and sounded, suspiciously like business dinners.
There was also a group of young women, with a baby in tow, a younger couple – and then a nosey-looking mature couple in the other corner (that was us). So, it was a nice mixed atmosphere.
The menu was not the biggest, but there was plenty of food for thought: liver, for example. Yes, calves' liver, to be exact.
Superchef Marco Pierre White is often credited with popularising liver back in the 1980s, but I can tell you my mum was doing the same in our house way before that: it was on our dinner table once a week.
I had a love-hate relationship with it as I could never quite get over the big slabs of it which arrived on my plate. I have since grown to like liver, now and again, but sliced, preferably, and mixed with bacon and onions.
So, all this came flooding back as I stared at several jumbo slices of liver now on my plate at No. 10, draped across mashed potatoes. They looked rich and tasty, almost like steak, but the soft texture and distinctive flavour is unmistakable.
Calves' liver is supposed to be the best. My mum always said "eat up, it's good for you", and she was right: experts say liver is packed with so many nutrients it is akin to the world's best multi-vitamin pill. I suppose liver is a Marmite thing, if you get my drift.
The ironic thing is that as I crossed the threshold of No. 10, I was counting on the "catch of the day" for mains – until they told me the special fish dish was salmon and haddock fish cakes, so I went off the idea. Not that there is anything wrong with fish cakes, as I love them – I was just banking on a fillet of hake or halibut or sea bass.
We did make a fishy start, however, and the "posh prawn salad" and scallops dishes were excellent: big juicy prawns matched by scallops of similar proportions.
While I was grappling with my liver, so to speak, my wife was admiring her fillet steak before tucking in: this was a beauty – aged up to 28 days, served with hand-cut chunky chips, roasted vine tomatoes and flat-cap mushrooms.
Cutting the steak was like running a knife through butter and the flavour was just perfect, especially with red wine gravy.
I know this for a fact because, as there was so much steak, I tried some, too. I also took her roasted tomatoes, which I adore – I did ask first, so she didn't mind. Do other people swap like this, or is it just us?
We rounded off with a glorious sticky toffee pudding and ice cream, with a contemporary twist on a traditional theme, and Eton Mess, which is less common in these parts.
We could not resist a peek at their Christmas menu, too: not only traditional roast turkey and trimmings, but also alternatives of roast saddle of lamb, west coast salmon and a vegetarian option. Three courses range from £25 to £30 per person, depending on which night you book.
As I said earlier, there is a financial theme running throughout this place: I reckon No. 10's stock has risen – it certainly all adds up to me.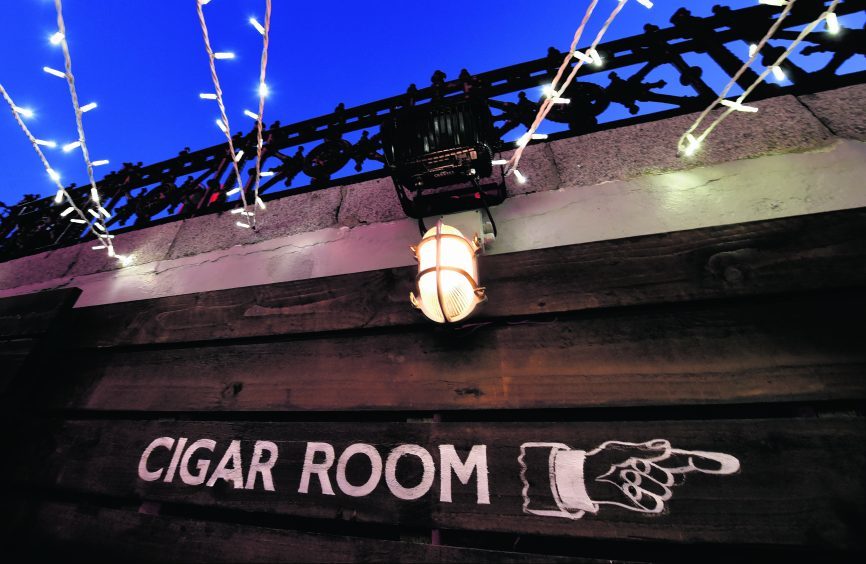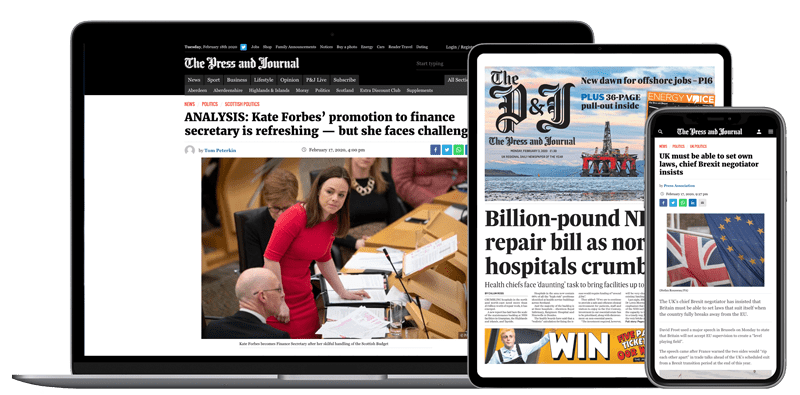 Help support quality local journalism … become a digital subscriber to The Press and Journal
For as little as £5.99 a month you can access all of our content, including Premium articles.
Subscribe