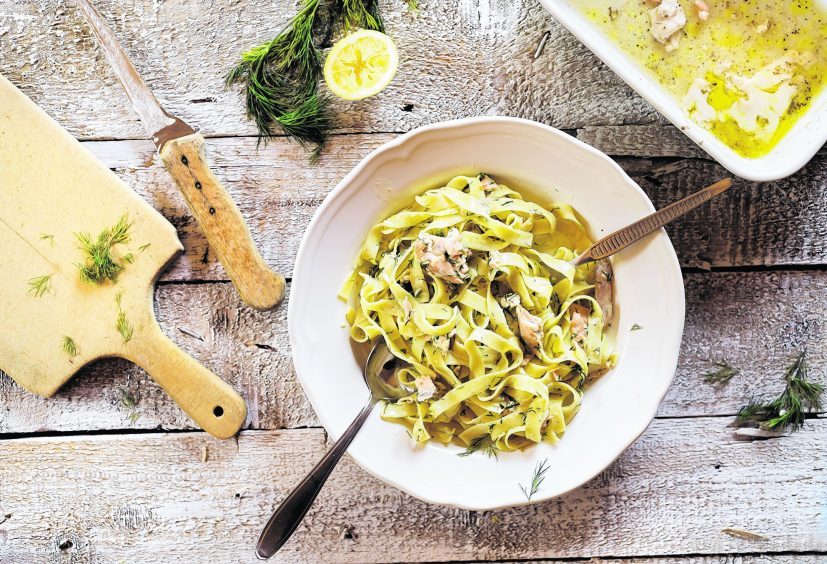 Fresh salmon is one of the richest sources of Omega 3 fatty acids, which is essential for a healthy heart and brain function, and with experts telling us we should be eating oily fish three times a week, it is the perfect excuse to indulge in the culinary delight.
However, a good smoked salmon and a mass produced smoked salmon are miles apart and the St James Smokehouse, based in Annan, in Dumfries and Galloway, produces some of the best, award-winning smoked salmon on the market.
In fact, the product – which is available to buy from JK Fine Foods – is so fantastic that its St James Scotch Reserve Original has recently been awarded a fifth gold medal from Monde Selection, which is an internationally renowned quality award for consumer goods.
The range's Whisky & Honey and Gin & Tonic smoked salmon have also each received gold standard recognition in previous years.
All of their products are hand-crafted in a traditional smokehouse in Scotland, using only the finest sustainable Scottish salmon. They naturally cold smoke the salmon over smouldering oak chippings and don't use any artificial flavours or preservatives.
JK Fine Foods has formed a collaboration with the award-winning company to supply you with the full Monde Selection Gold range of smoked salmon, plus additional flavours including Champagne & Orange and Mojito. To view the range, visit www.jkfinefoods.co.uk
Here, we have three simple smoked salmon recipes that can be made in no time, and are sure to tantalise your tastebuds.
Smoked salmon pate
Serves 12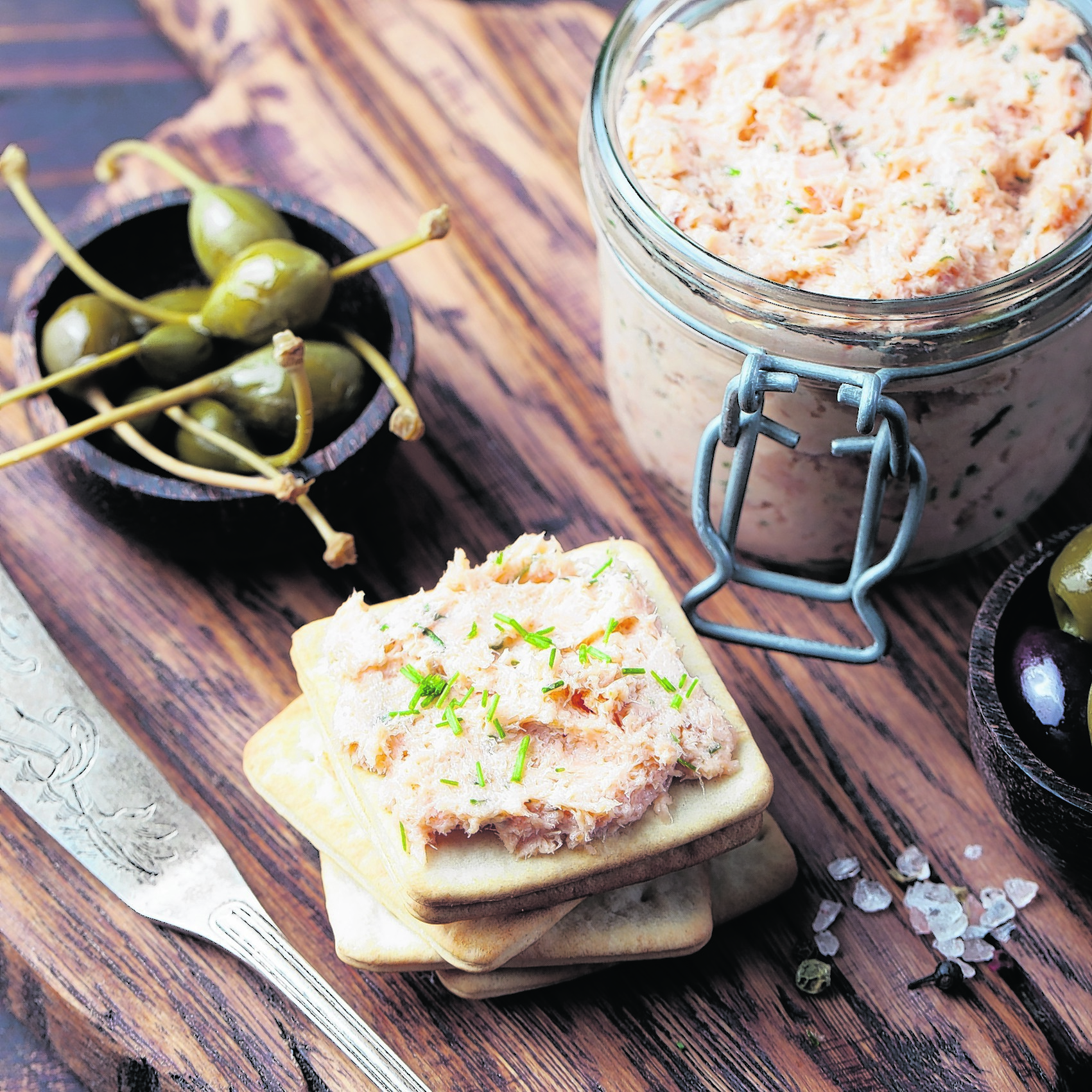 340g cream cheese
3 tablespoons milk
1 tablespoon fresh lemon juice
1 teaspoon Worcestershire sauce
3 spring onions, chopped
1 teaspoon dried chives
110g JK Fine Foods smoked salmon
Place all the ingredients, minus the salmon, into a bowl and mix well until fluffy. Flake the salmon, and add into the mixture, stirring well. Transfer into a clean bowl and cover with clingfilm. Chill in the fridge for at least eight hours, or until the mixture is firm. Serve with crackers or warm toasted bread, accompanied by a selection of chutneys and salad.
Smoked salmon and pea frittata
Serves 4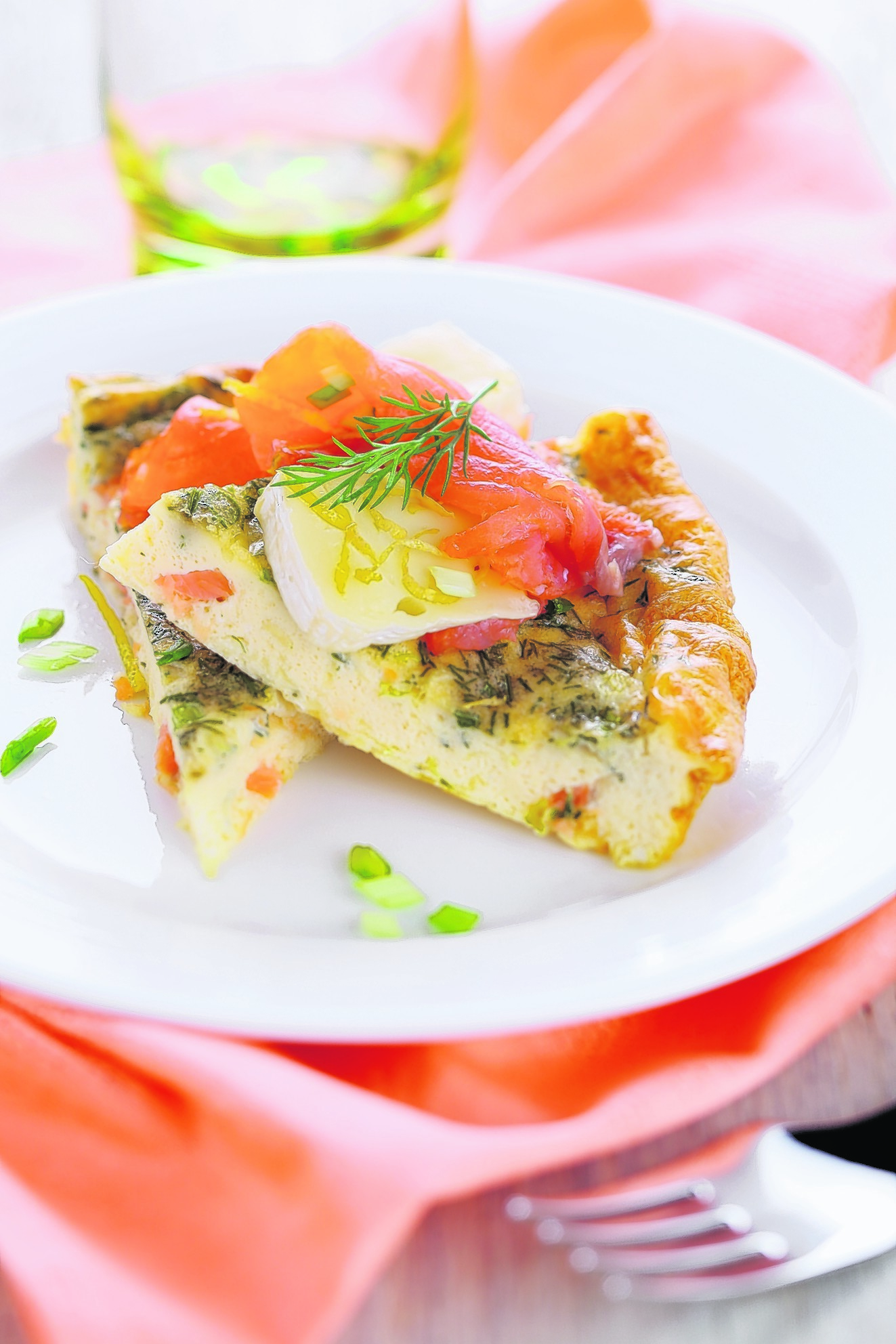 200g pack of JK Fine Foods smoked salmon
500g new potatoes
8 large eggs
2 tbsp chopped dill
100g frozen petits pois
Slice the potatoes thickly and cook in boiling salted water for around ten minutes until just tender, then drain and leave to cool a little.
Cut the JK Fine Foods salmon into strips, beat the eggs in a bowl until lightly foamy, then stir in the salmon, dill, peas and add salt and pepper. Finally, stir in the potatoes.
In a large non-stick, oven-proof frying pan, heat three tablespoons of olive oil, pour in the egg mixture and cook over a fairly low heat for 10-15 minutes, until the egg is starting to set just under the surface.
Finally, pop the frying pan under a hot grill until the top of the frittata begins to set. Try not to overcook or the eggs will become rubbery.
Leave to cool for five minutes, cut into wedges and serve with a tomato and chive salad.
Smoked salmon tagliatelle with dill
Serves 4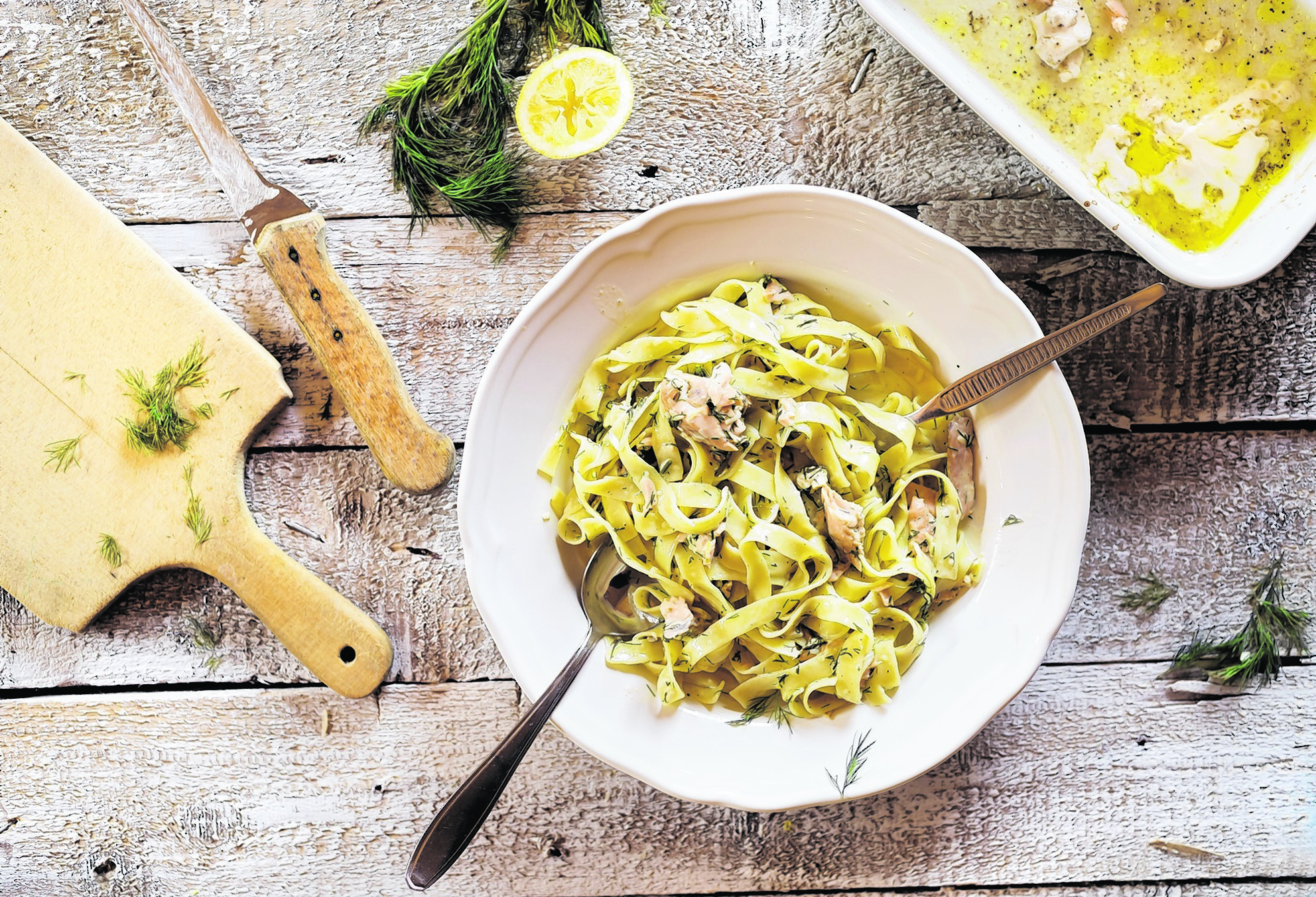 300g tagliatelle
1 garlic clove, crushed
25g butter
150ml white wine
284ml double cream
Juice of 1/2 a lemon
225g JK Fine Foods smoked salmon, finely sliced
100g baby spinach
2tbsp chopped dill
While you are cooking the tagliatelle, in a separate pan, fry the garlic in butter for around two minutes. Once the garlic is cooked a little, add in the white wine and boil the mixture for around three minutes. Finally, add the cream and simmer for a further few minutes.
By now, your tagliatelle should be ready, so drain the pasta and return it to the pan. Gently add the sauce to the pasta with half of the sliced salmon, the lemon juice and the dill.
Once you separate the tagliatelle into four servings, top it with the remaining salmon, to finish the dish.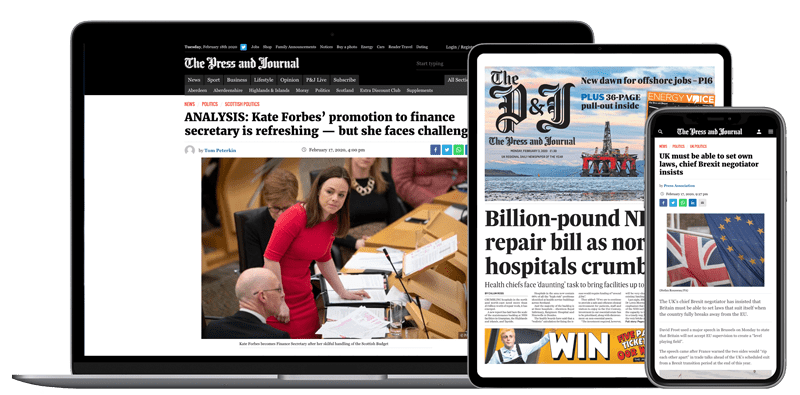 Help support quality local journalism … become a digital subscriber to The Press and Journal
For as little as £5.99 a month you can access all of our content, including Premium articles.
Subscribe