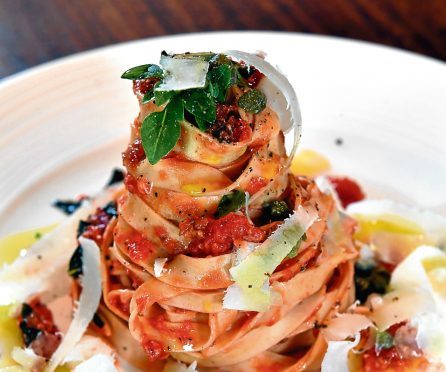 This week's first recipe is for what I consider to be the best ever fish stew.
This celebration of our exceptional Scottish seafood uses fresh mussels, langoustine, oysters, monkfish, and salmon.
A proper feast of fish, just cooked to perfection with a light creamy sauce and a splash of white wine. The main thing to remember is not to overcook seafood, or it will be rubbery.
I'm a great advocate of making your own pasta – especially tagliatelle. It's a deeply satisfying thing to do in itself, and tastes divine. We do various classes that include pasta making at the Cook School and people are always amazed at how easy it is to do well.
Pasta features in today's second recipe which has a wonderful sauce from Naples. Packed with the punchy flavours of tomato, chilli, olives and capers, it delivers an exciting kick to weekday suppers, or is a good one to cook for friends.
Fish Stew
SERVES 2
The ingredients
20g butter
1 garlic clove, finely chopped
150g fillet of monkfish tail, cut into 4 pieces
3 langoustines (1 whole, 2 tails only, shell on)
2 oysters
About 8-10 mussels
75g fillet salmon, cut into 4 pieces
2 spring onions, sliced at an angle
100g single cream
100ml white wine
1 ripe tomato, chopped, seeds discarded
1 tbsp parsley, chopped
Pinch cayenne powder (optional)
Salt and pepper
The method
First prepare the mussels. Remove the beards with a good tug, knock off any barnacles or debris with a knife. Scrub in cold water, drain and repeat. Use immediately.
Melt the butter in a pan with a lid and add the garlic to soften. Add the oysters and mussels and the whole langoustine. Splash over the white wine, and cover with a tight-fitting lid. Turn the heat up to high, and cook for about three minutes until the lid starts jumping with the steam. Check the mussels and oysters are open. Any mussels that don't open, discard.
Remove all the seafood from the pan and set aside. Add the cream to the pan and heat. Place in the monkfish, salmon, and langoustine tails with the finely chopped tomato. Place the lid on for two minutes. Once the fish is just cooked, put the mussels back in (some with shell, some without), plus the oysters, the spring onions, and a splash of water.
As soon as everything is heated through, serve sprinkled with chopped parsley, and a dash of cayenne, if you like.
Tagliatelle Puttanesca
SERVES 2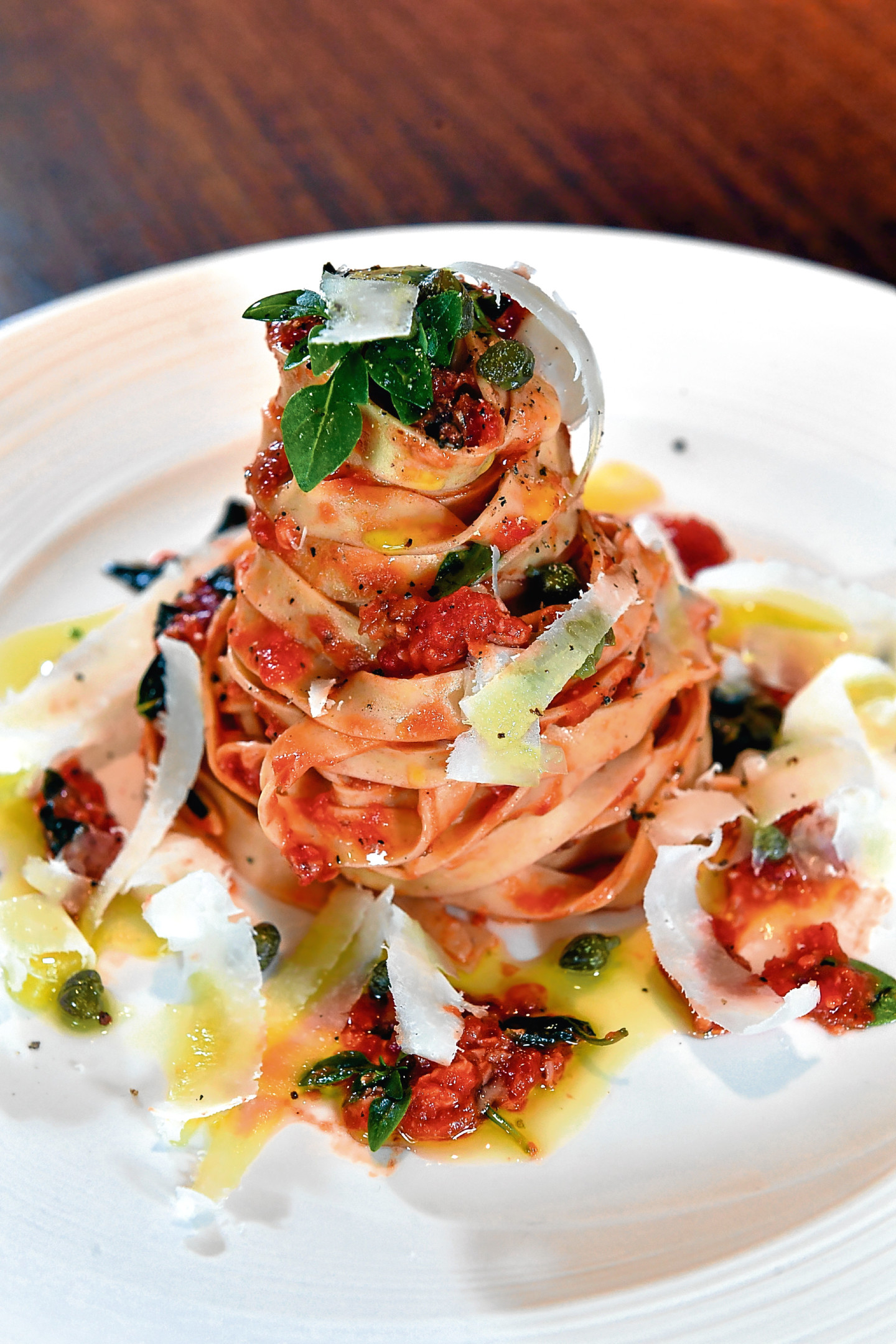 The ingredients
3tbsp good olive oil
2 cloves garlic, roughly chopped
Quarter of a tsp chilli powder
4 anchovy fillets
400g tin tomatoes
10 black olives, chopped
1tbsp capers
30g Parmesan
Basil, to garnish
Black pepper
FOR THE PASTA (MAKES 4 PORTIONS)
200g plain flour, plus extra as needed
1 whole egg
3 egg yolks
Semolina flour for dusting
The method
First make the pasta. Place the flour in a food processor and start whizzing. Add the whole egg plus two yolks and keep whizzing. You're looking for a couscous-like texture, not dusty or gooey. Add the final yolk if you need it, plus more flour or a few drops of water, until it's spot on, and don't rush this stage.
The more you run the machine the more you will activate the gluten in the flour, and the better the dough will be.
Tip out the dough onto a clean work surface and form into a ball. Knead briefly, then wrap in cling film and rest for one hour before using (or up to four hours). At this stage, the dough can be frozen, wrapped and covered, for up to three months.
To make tagliatelli, roll out the dough, then start putting it through a pasta machine, until you have smooth lasagne-style sheets. Then put it through the tagliatelli setting to cut. Toss in semolina flour to stop the pasta sticking.
For the sauce, heat plenty of olive oil (two to three tbsp) in a pan and add the garlic. Cook gently, then add a pinch of chilli and the anchovy fillets. Cook until they're dissolving. Add the tomatoes and a pinch of sea salt, stir well, and simmer on a low-medium heat for at least 15 minutes.
Lastly, stir in the olives and capers and heat through.
To serve, boil a large salted pan of water and cook the tagliatelle for just a couple of minutes. Drain and toss lightly in the sauce. Serve using a fork to twist a portion onto plates, and finish off with a drizzle of good olive oil, Parmesan shavings, and plenty of black pepper.