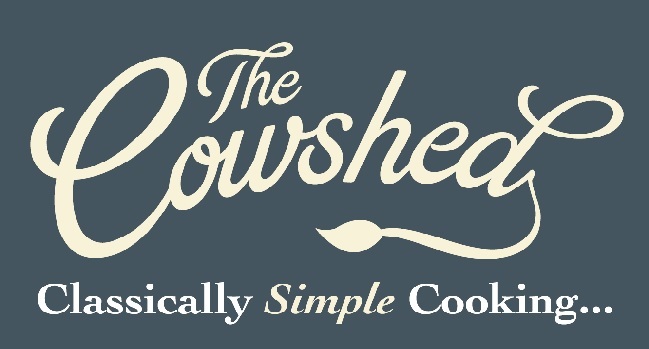 The Cowshed in Banchory is celebrating its seventh year in business, and continues to go from strength to strength.
Managed by a friendly and hardworking team, with head chef/co-owner Graham Buchan at the helm, The Cowshed boasts a stunning restaurant and conservatory with uninterrupted views out over the Banchory countryside.
Also available for private hire, The Cowshed is a perfect venue for family celebrations both large and small.
The Cowshed has gained a lot of recognition for the quality of food served. Graham sources the best of seasonal Scottish produce to create a menu that has customers returning time and time again.
From steak and haggis pie to fish and chips, winter warming homemade soups to melt-in-the-mouth Sunday roast beef – there's something for everyone to enjoy. And let's not forget the award-winning Fish and Chip Takeaway also on site and with plenty of parking.
The recipes highlighted here are firm favourites of customers, so why not give them a go yourself or come and enjoy them or similar dishes at The Cowshed in Banchory.
Scotch Lamb Liver with Fried Onions, Cumin Seeds and Gravy
SERVES 1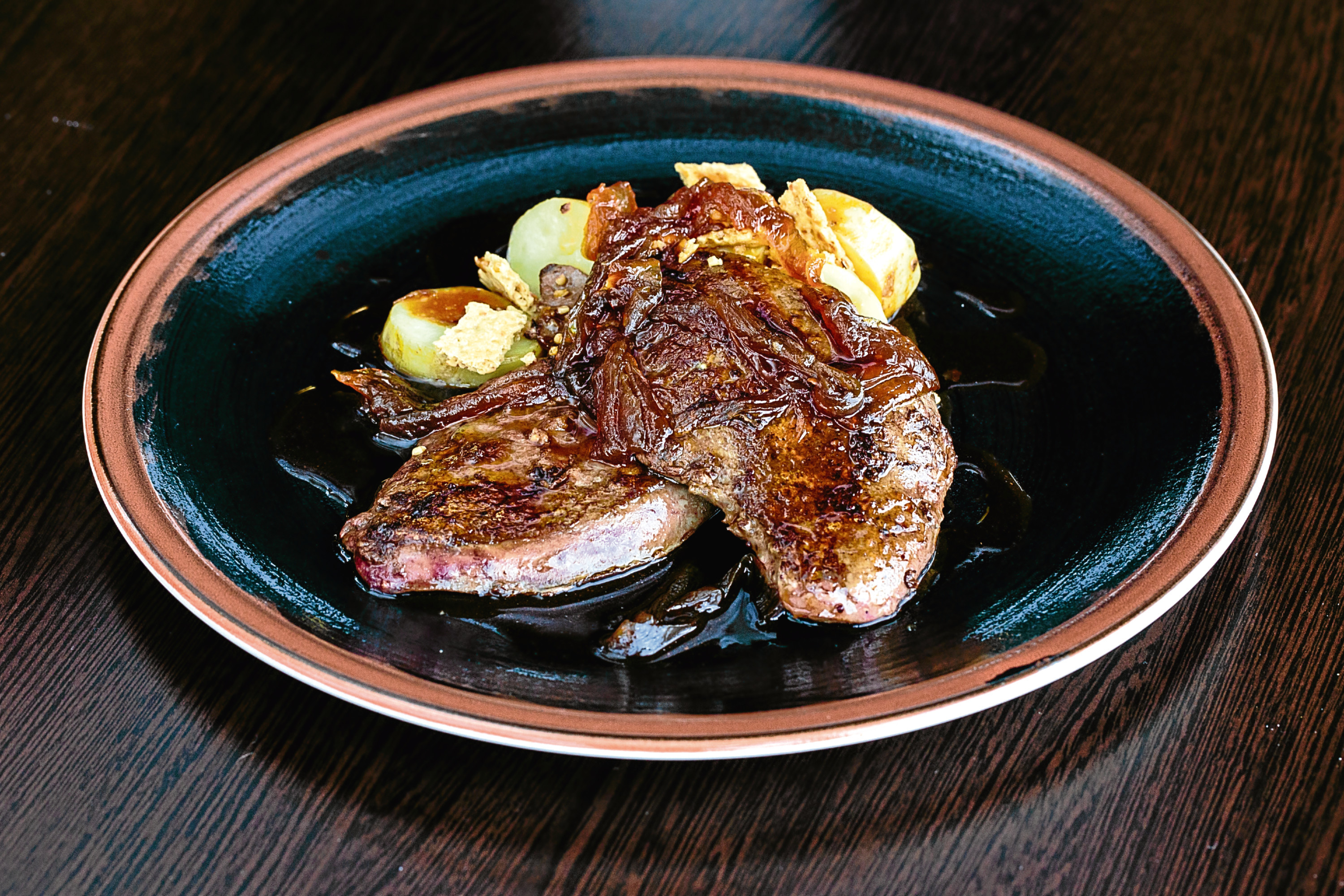 The ingredients
300g fresh sliced lamb's liver
150g onions
Small pinch of cumin seeds
2tsp sunflower oil
25g butter
Black pepper
Maldon sea salt flakes
125ml gravy
The method
Slice the onions and fry in a pre-heated small pan with 1tsp of oil and a pinch of cumin seeds over a medium heat, until coloured and soft. Keep hot at side along with your hot gravy.
In a hot non-stick frying pan, add 1tsp of oil. Place the liver slices in carefully (season both sides with salt flakes and pepper first) and cook for approximately 30 seconds, then add the butter (if butter starts to turn black you know your pan is too hot).
Turn the liver over to colour and caramelise the other side. Baste with hot foaming butter at the same time.
When you see the first blood being pushed out onto the surface remove the liver from the pan and rest on a wire rack for 30 seconds. The liver should be pink and soft.
Place on a hot plate and spoon over the onions and gravy. Serve with mashed or crushed baby potatoes and tenderstem broccoli.
Fish Cakes with Puffed Capers and Lemon Creme Fraiche
MAKES 4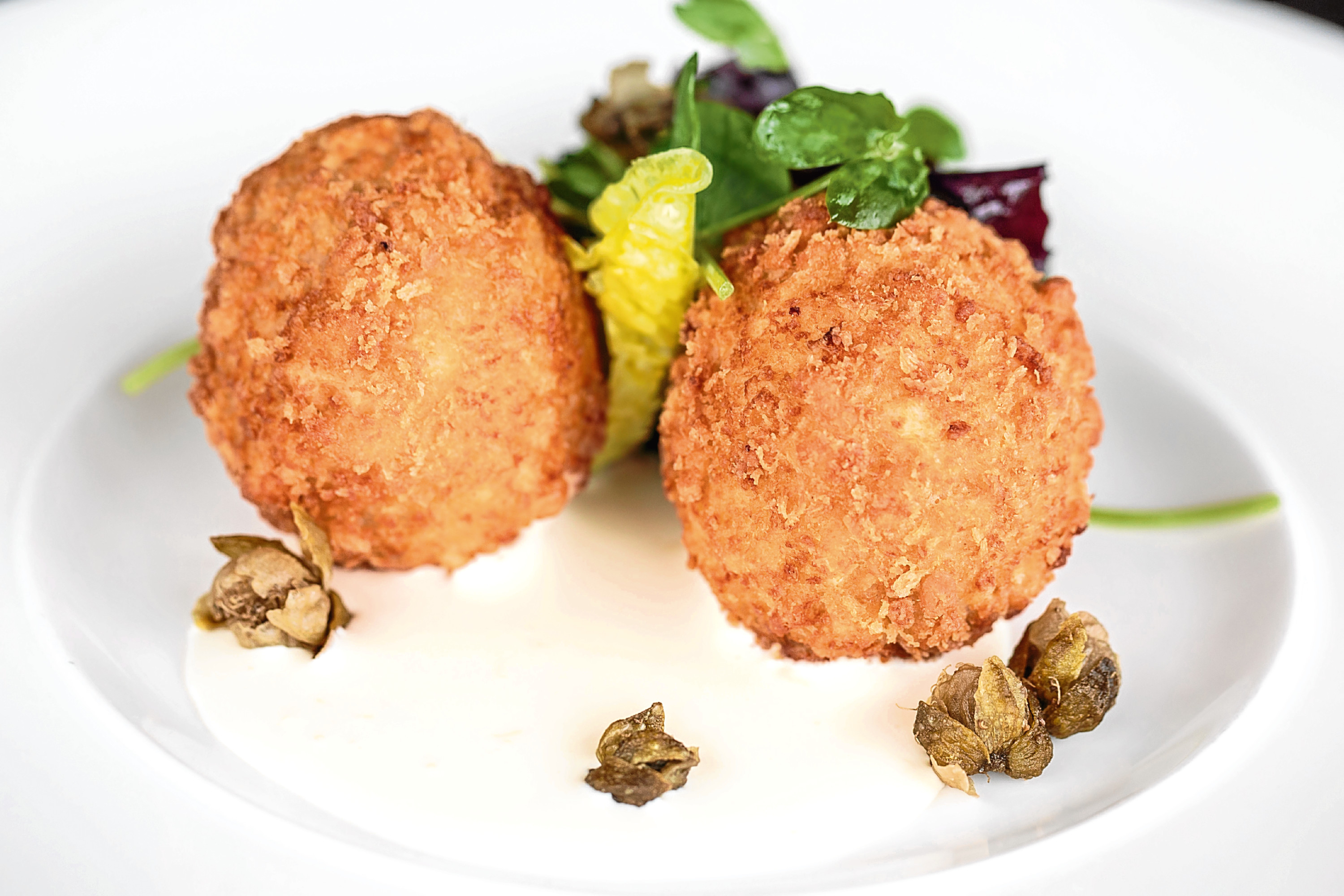 The ingredients
250g fish such as haddock, smoked haddock, hake, cod or a combination of these
500g potatoes
1 small onion (diced and cooked in 40g of butter until soft, with no colour)
Herbs such as chives/dill/tarragon/lovage
Quarter tsp English mustard
Half tsp horseradish
Flour/egg wash
Panko breadcrumbs
The method
Boil the potatoes, drain well, dry and mash/sieve and cook the onion (as per above).
Add the large diced fish to the onions and cook for a few minutes over a medium heat until the fish is just cooked, then add the fish/onions to the mashed potatoes along with the chipped herbs.
Shape into rounds then dip into flour, egg-wash and finally the panko crumbs.
Chill for 30 minutes. Fry in hot oil (180°C) until heated through. These can also be popped into the oven at 160°C to finish off if they begin to colour too much in the fat.
Serve with dressed seasoned salad leaves; deep fried capers which are fried in hot vegetable oil (180°C) until they open up and drained on kitchen roll, and lemon creme fraiche which has a little finely grated lemon juice and rind, added for acidity and aroma.
Cowshed Chocolate Brownie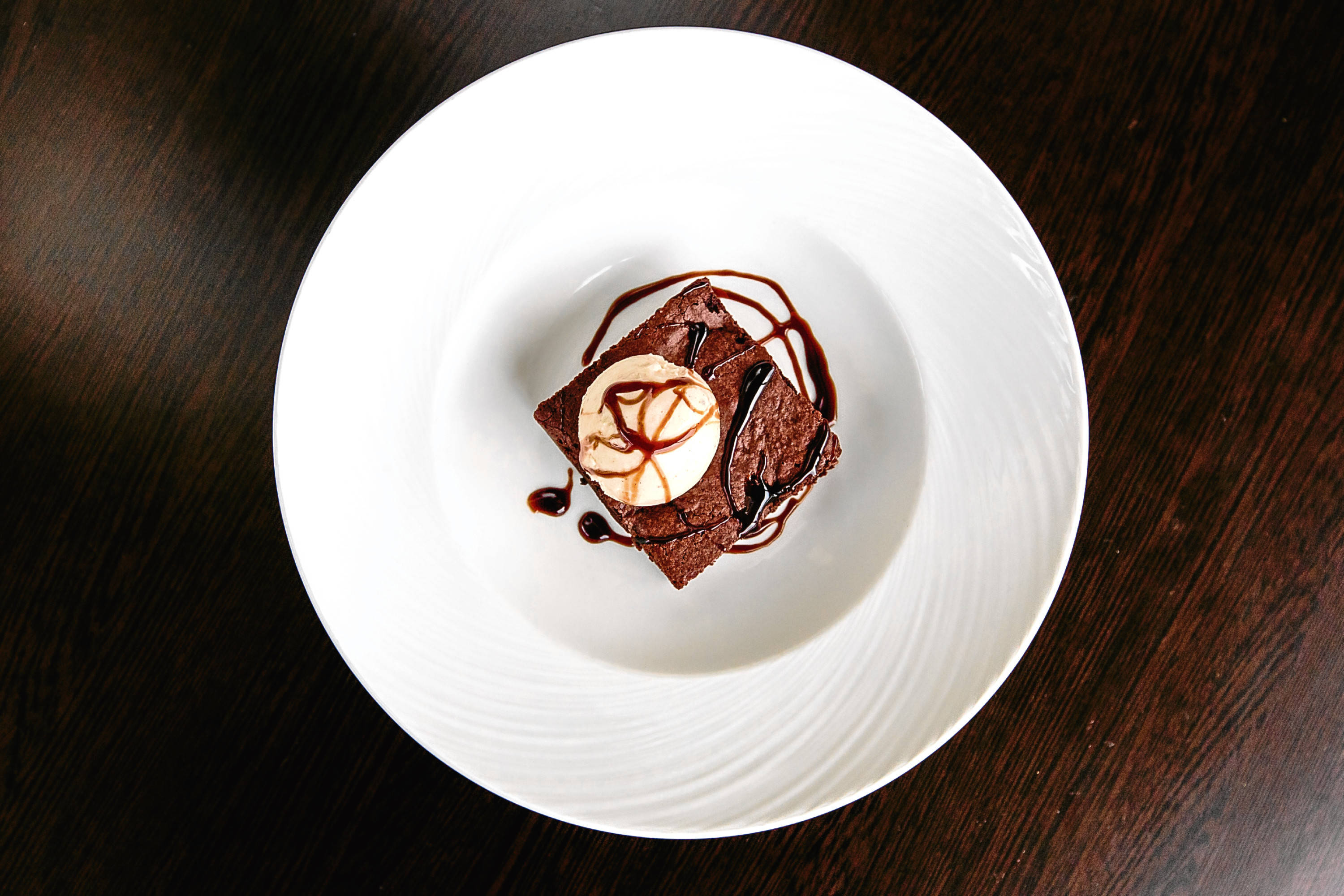 The ingredients
440g caster sugar
100g cocoa powder
70g plain flour
1 and a half tsp baking powder
5 free range eggs
300g soft unsalted butter
2tsp vanilla extract
240g dark chocolate chips or broken up small pieces of chocolate
The method
Cream the soft butter and the sugar until light in colour and whipped texture. Add the eggs one at a time and vanilla gradually to the mix while beating.
Fold in the sieved cocoa powder, flour and baking powder and mix carefully until the mix becomes all the same. Add the chocolate chips to the mix, spoon into a greased baking tray or cake tin and level off.
Bake at 180°C for roughly 10 minutes then turn down to 160°C for a further 20 to 30 minutes. Once cooled, portion and serve with creme fraiche or vanilla ice cream.