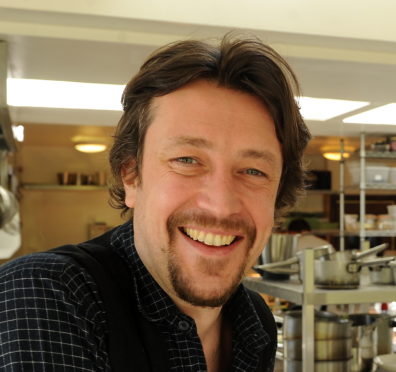 Michelin-star chef Michael Smith, of the Loch Bay Restaurant in Skye.
Hake is delicious, inexpensive and under-used in this country, although widely available in any good fishmongers.
Today's first recipe makes good use of it while the white wine sauce to accompany it is a classic, very easy to make and great with any type of fish.
The fish is teamed with pickled vegetables which are also very quick and easy to prepare.
All varieties of vegetables can be pickled, so be bold and experiment with any surplus vegetables you may have.
It may be autumn, but believe it or not, Scottish strawberries are still available in October.
As a fond and final nod to the passing of summer, today's sorbet recipe makes a simple but delicious end to any meal and adds a nice touch of decadence.
Hake with pickled vegetables and a white wine sauce
INGREDIENTS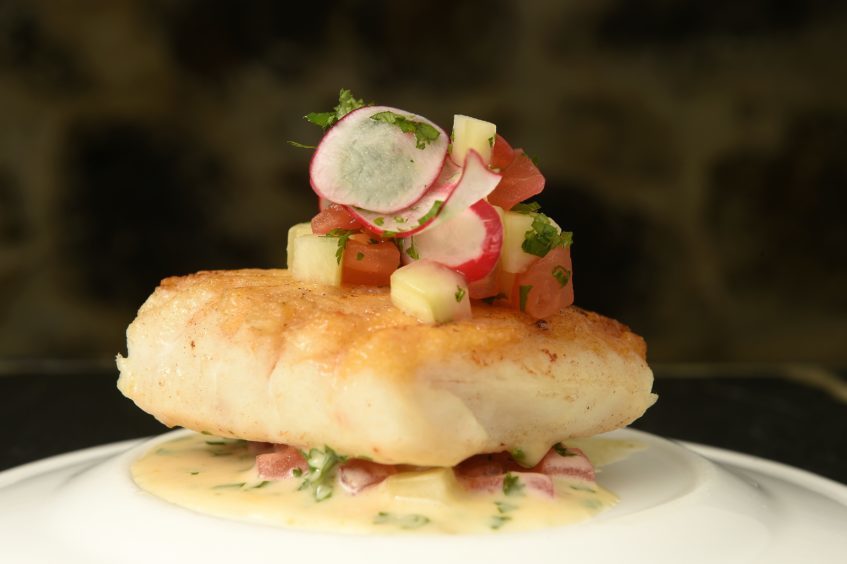 SERVES 4
4 pieces of hake fillet, weighing around 150g each at kitchen temperature
300ml fish stock
300ml dry white wine 3 large shallots, peeled and sliced finely
300ml double cream
150ml rice wine vinegar
150g icing sugar
Half a cucumber peeled, de-seeded and small diced
3 tomatoes peeled, de-seeded small diced
3 radishes, finely sliced
DIRECTIONS
In a deep saucepan combine the stock, wine and shallots. Bring to a boil then reduce the liquid by two thirds.
Add the cream to this reduction and bring back to a boil while watching the pan constantly as once the liquid starts to boil, there is a tendency for it to rise very quickly and boil over!
Once boiling turn down to a medium simmer for 5-7 minutes to thicken slightly.
Pass through a sieve to remove the shallots, and keep warm. In a bowl, mix the vinegar and sugar well until all the sugar is dissolved.
Add the cut vegetables to this pickling liquid and leave to marinade for 15 minutes.
At time of serving, drain the vegetables from the bowl with a slotted spoon.
The pickling liquor can be kept and used again. Heat a large non-stick frying pan until quite hot.
Add a little rapeseed oil, then carefully place in the pieces of fish and season with salt.
If the pan is smoking a lot turn it down slightly. Cook the fish for 2-3 minutes each side depending on the thickness.
Serve the cooked fish in shallow bowls with generous spoonfuls of the sauce and pickled vegetables.
Strawberry and Champagne sorbet
INGREDIENTS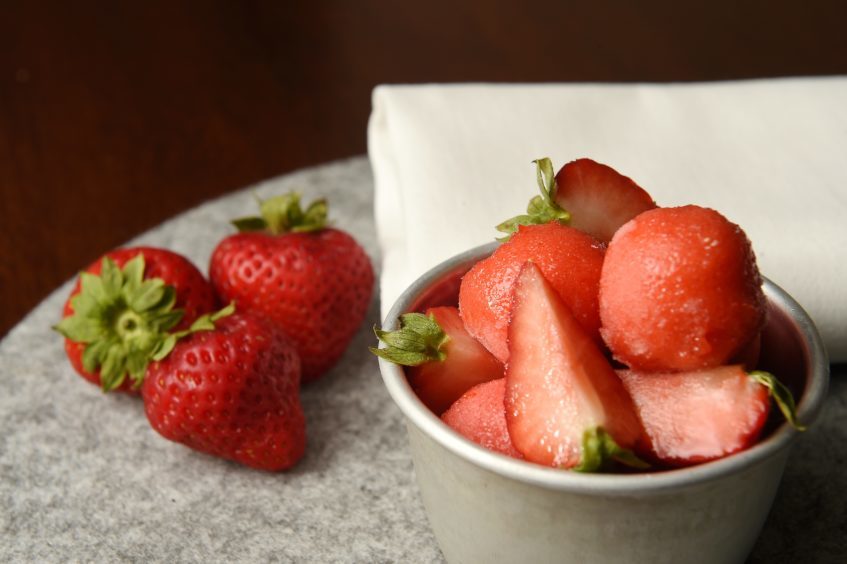 SERVES 4
500g ripe strawberries
115g caster sugar
150ml Champagne or any sparkling wine
150ml water Lemon juice to taste
DIRECTIONS
Purée the strawberries and sugar together in a blender then pass through a sieve to remove seeds. Combine with the wine and water and mix well.
Adjust the sweetness to taste with the fresh lemon juice before churning in an ice cream machine, and placing in the freezer.
If you don't have an ice cream machine, pour the mixture into a plastic container and place in the freezer.
Then, for the next three hours, remove every 45 minutes and give the mix a good stir.