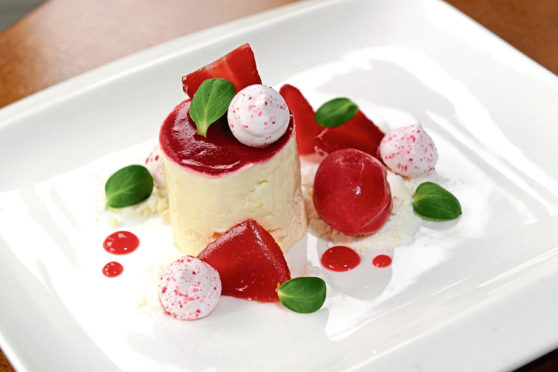 Nothing quite says summer like fresh berries – one of my favourite ingredients for desserts.
Whether you're going for light and delicate or rich and comforting, fresh local berries can take a good dessert and transform it into an amazing one.
Scotland – particularly Aberdeenshire, Perthshire and Angus – is well known for berry-growing capabilities.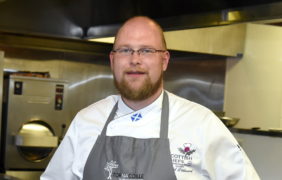 Strawberries and raspberries continue to be the mainstay of local producers, but in recent times we've seen them branch out into growing everything from cherries to redcurrants.
One of the main reasons why Scotland is so successful for berry growing is the weather: the contrast of long hours of daylight with cooler temperatures is the perfect combination for soft fruit.
Most berries are now coming into season – why not get outside and pick your own, which will make creating these fantastic desserts even more satisfying.
Marmalade steamed pudding with berry compote and vanilla custard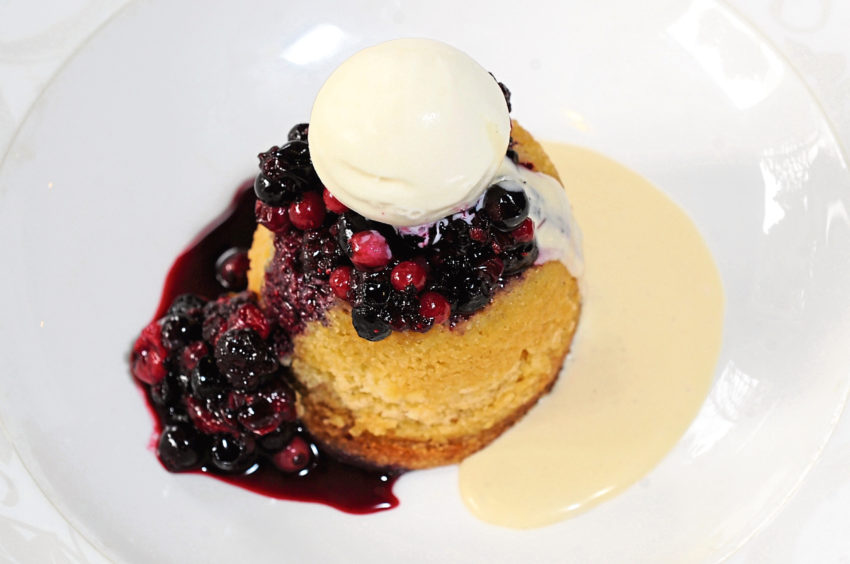 The ingredients
For the pudding and compote:
115g self-raising flour
115g sugar
115g butter
2 eggs
1 tsp baking powder
1 tblsp marmalade
1 orange, zested
500g mixed berries
100g sugar
The method
Mix soft butter and sugar until light and fluffy.
Fold in flour, eggs and baking powder.
Combine marmalade and orange zest then mix.
Line metal moulds with butter and flour then pour batter three quarters of the way up.
Cover with greaseproof paper then place in a deep tray.
Add water until halfway up out of the moulds. Cover tray with tin foil and place in oven at 160°C for an hour.
For the compote, mix berries with 100g sugar and heat up on the hob until the sugar dissolves.
Allow to cool before use.
For the vanilla custard:
1 pint cream
1 vanilla pod, scraped
170g sugar
8 egg yolks
The method
Bring the cream and vanilla to the boil.
Whisk sugar and egg yolk together then pour cream over egg mix and stir well.
Pass through a sieve and put back into a pan, cook to 82°C then set aside.
Lemon posset, raspberry sorbet, raspberry meringue, poached strawberries and baby basil leaves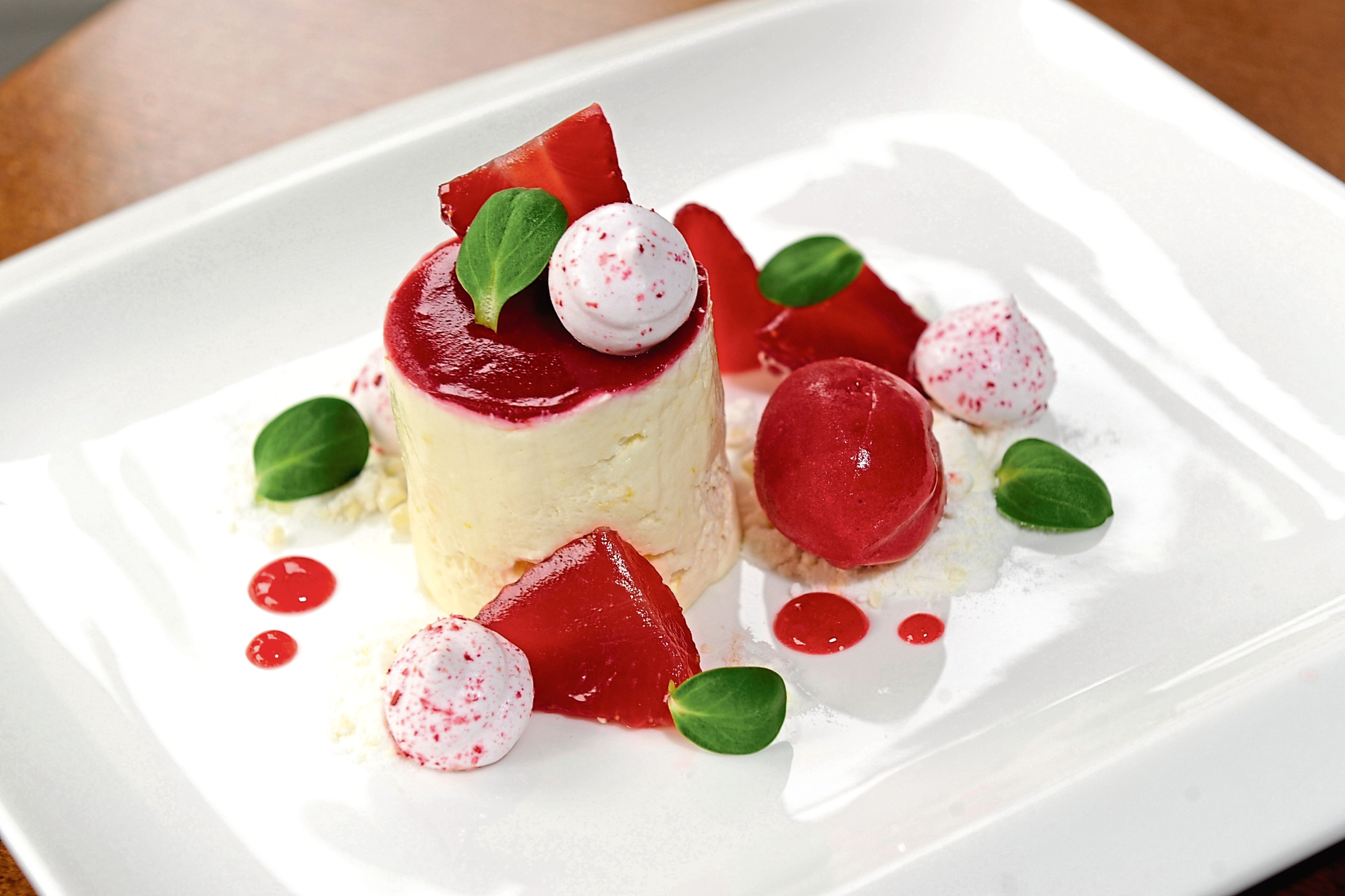 The ingredients
serves 4
For the posset:
300ml double cream
1 x 398g tin condensed milk
3 lemons, juiced
2 lemons, zested
The method
Whip the cream until it is semi-whipped.
Continue whipping while adding lemon juice and zest.
Whisk in condensed milk.
Pour into metal tin and leave to set in fridge.
For the sorbet:
500g raspberry puree
250g sugar
250ml water
The method
Bring the sugar and water to a simmer until the sugar has dissolved.
Whisk in the raspberry puree.
Leave to cool then churn in ice cream machine or freeze in a tub and whisk occasionally.
For the meringue:
15g egg white powder
300ml strawberry puree
40g sugar
The method
Whisk the egg white powder and strawberry puree until it forms into stiff peaks.
Mix in sugar until the meringue appears to be shiny.
Bake at 80°C for two hours until dry.
For the poached strawberries:
1 plate strawberries halved
100g sugar
100ml water
The method
Bring water and sugar to a simmer then put strawberries in and set aside to cook.
Garnish with baby basil leaves, blitz some white chocolate and sprinkle on top.