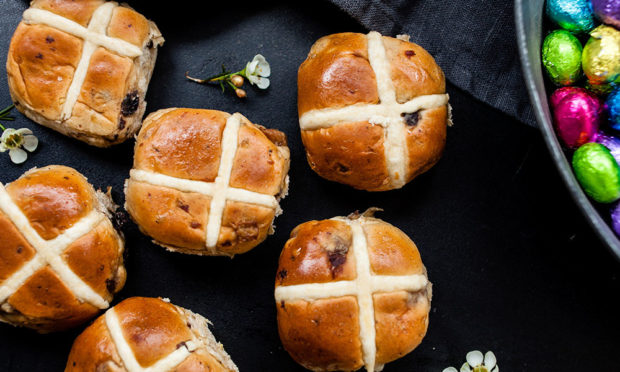 With a little more time in the kitchen this Easter, we have the chance to flex our baking skills and make the most of the ingredients at our disposal.
And whether you're keen to create a twist to a classic recipe or use up leftovers, we've rounded up a few fresh ideas for you below..
Hot Cross French Toast
If you've been a bit over ambitious with the Hot Cross Buns and bought a few too many, there are plenty of ways you can put them to good use. If they're starting to dry out a little, try cutting them in half and soaking in an egg and milk mixture (1 egg to 2 tbsp of milk) before frying each side in butter for a decadent and delicious take on French Toast. It's even better served with sliced banana for a breakfast the whole family will enjoy.
Easter Treats Slices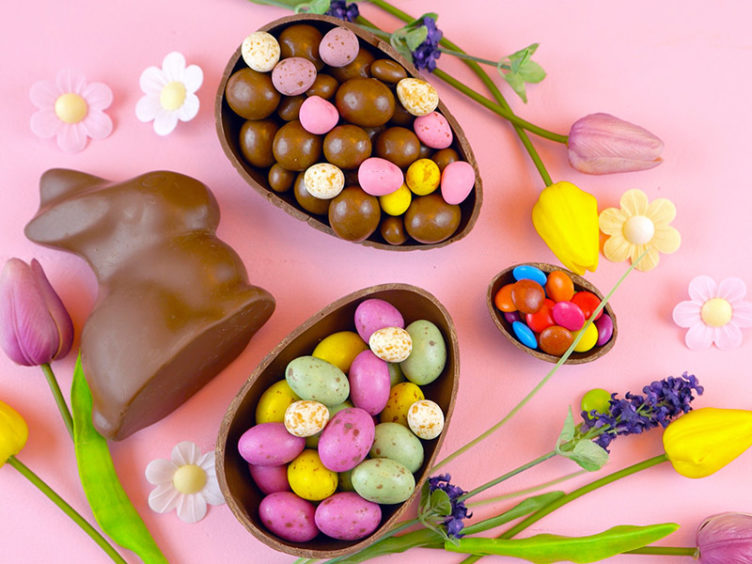 For something easily made, but visually mind-blowing for kids, melt 500 grams of milk chocolate and pour over a baking tray lined with greaseproof paper, spreading it into an even layer. Now scatter some of your favourite Easter sweets over the top – you can use anything from Mini Eggs, to Maltesers and flakes, and Creme Eggs cut in half – and leave to set. Prepare to see some excited faces when you set it down on the table. Slice or break into pieces to serve.
Hot Cross Crackers
Hot Cross Buns are also great toasted and combined with cheese for a sweet-savoury combo. Just cut into thin slices, brush with a little groundnut or olive oil and lightly grill until just brown under a medium heat, before turning to do the other side. Once cooled, just pop them into a bowl and put them out alongside your cheeseboard for a post-Easter-lunch treat.
Creme Egg Brownies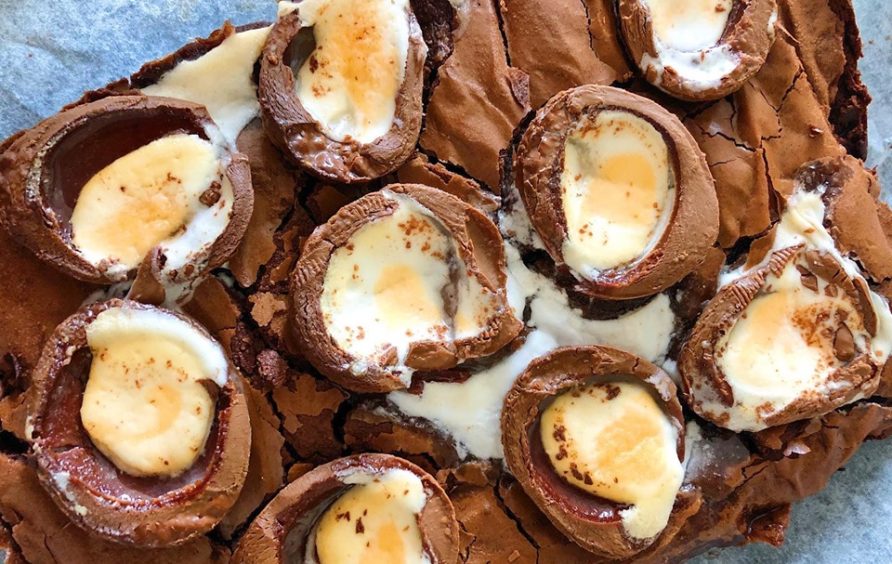 Fast becoming an Easter favourite, brownies with added Creme Eggs are as delicious as they sound. If you already have a favourite chocolate brownies recipe, then just make the mixture as usual, bake in the oven for around 20 minutes, then take out and press eight egg halves (yoke up) into the top so they're part submerged into the brownie mixture, then pop back into the oven to finish baking.