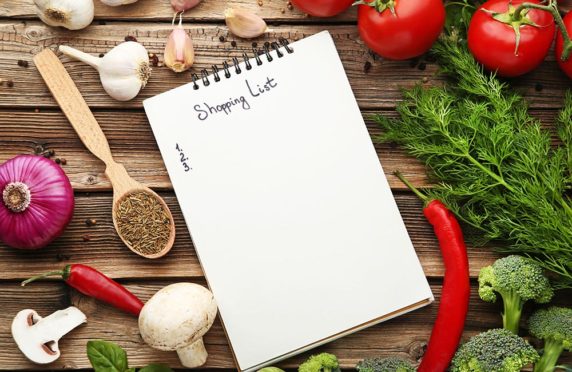 Brian Stormont challenged himself to create tasty dishes based on the ingredients he already had and shares his tips for making the most of our lockdown supplies
During lockdown I'm spending a lot more time trawling through social media looking for things that interest me – articles to read, life tips, games to play, good deals and, of course, recipes to try out.
I was intrigued recently to see a post which referenced Reverse Meal Planning and immediately did a bit of research into what this concept was.
If you haven't heard of it, it's a simple and effective way of utilising what you already have in your freezer or store cupboard to cook your meals, rather than the more traditional meal planning of deciding what you want to eat and heading out to the shops to purchase all the ingredients.
Immediately, this struck me as an absolute no-brainer during the current Covid-19 pandemic.
We all have items lurking around the back of our store cupboards, fridge and freezer begging for some love. Unperishable goods like a variety of tins, rices, pulses and pasta can all be combined to make a delicious meal.
A cursory glance in the freezer revealed some salmon, mince, chicken and frankfurters, all definitely ready to deliver some tasty meals.
The store cupboard was next.
Yellow split peas (unopened), pearl barley (two bags), broth mix (two bags), balsamic vinegar, cider vinegar, red wine vinegar and three boxes of lasagne sheets, all with a different number of sheets.
Now, obviously I have paid for these ingredients in the past, but it was so long ago that using them now was certainly going to provide a little boost to the pocket on the weekly shop if I compared them with what I would pay in the supermarket.
Armed with my meat, fish and store cupboard ingredients, I thought it might be fun to make a three-course meal on Saturday night using only what I had in the house.
I was not permitting myself any visit to the shops (I had already been out anyway for my daily walk in the morning) and could only use what I had available.
I had inadvertently created my own Ready Steady Cook style game show – and the red tomato and green pepper judges would be my wife and daughter.
Here's what I came up with:
Starter: Indian daal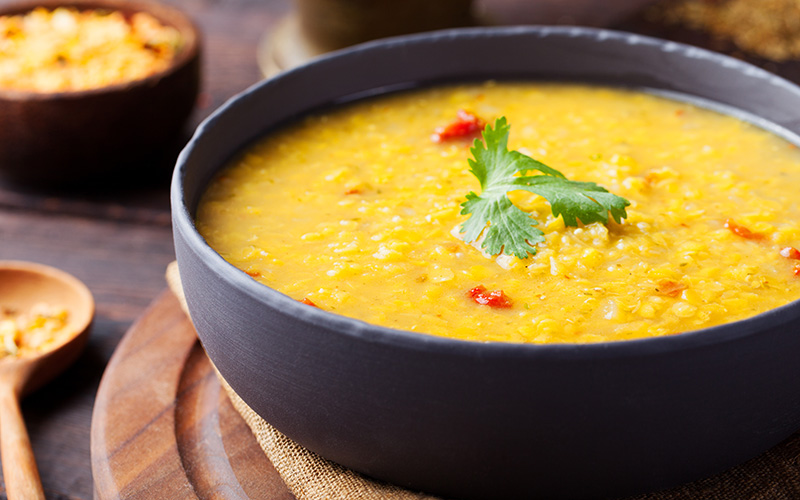 The broth mix would have to wait another day when I would make a pot of soup as hungry people demanding something to eat meant I didn't have time to soak it.
However, the yellow split peas needed no soaking and looked to have potential.
I cooked up my take on an Indian daal by adding the split peas to some chicken stock in a pan, along with cumin, coriander, turmeric, a little chilli powder and some salt and pepper. I popped the lid on and stirred them every few minutes.
It was a pretty tasty starter and I really wished I had combined it with the salmon, but I will try that another time.
Main: Lasagne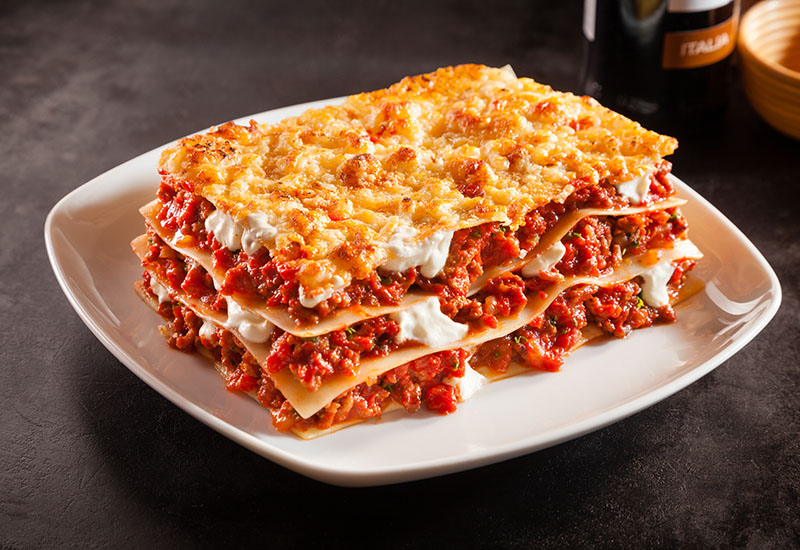 I played it safe by defrosting the mince and made a quick Bolognese sauce which gave me the base for a tasty lasagne, making some cheese sauce and popping it in the oven for 25 minutes.
Having made the decision to undertake my challenge, I immediately realised that coming up with a dessert was going to prove tricky.
Dessert: Rice pudding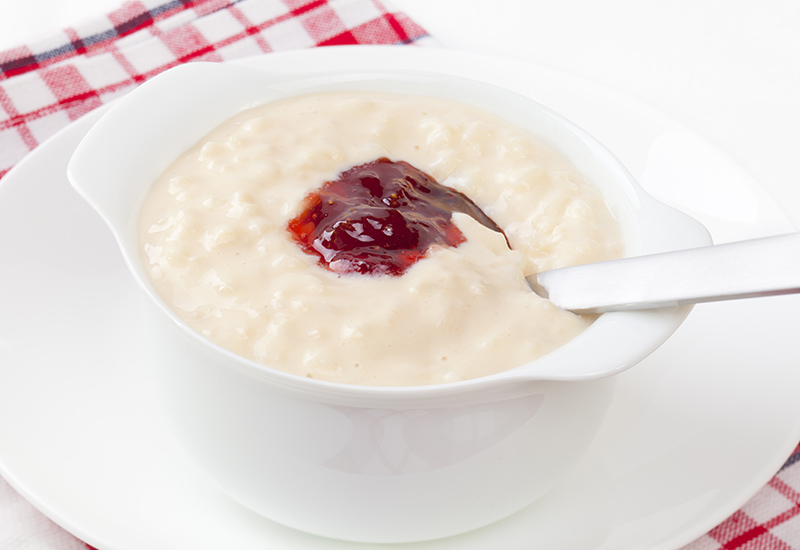 I had a box of risotto rice tucked away at the back of the cupboard, which I knew I could make a pseudo rice pudding with.
I had milk and cream in my fridge, plenty of sugar as we have been doing a lot of baking during lockdown, but I needed something to give my Arborio rice pudding a different flavour. No vanilla essence available, but I did have salted caramel essence which we had used making our own waffles earlier on in the week.
I put all my ingredients in a pan and cooked on my lowest heat until the rice was cooked through, which was approximately 35-40 minutes, stirring occasionally to ensure it didn't stick.
I topped mine with some blackcurrant jam I had in the fridge and enjoyed along with some tinned peaches.
For what was an accidental pudding, this turned out to be absolutely delicious and something I will definitely make again.
Supermarket deals
There is also another way you can reverse meal plan – by taking advantage of supermarket offers.
Sometimes I am late home (pre-lockdown) and don't get the opportunity to pop out to the shops until between 8 and 9pm if I need anything. There is always a decent selection of items at vastly reduced prices. If you're cooking on a budget or just like getting a bargain, then this is a great way to make some cheap and tasty meals on the hoof.
So, if you're passing the reduced section have a quick look and let your imagination – or your web browser – do the work.
It is also an ideal way of doing some batch cooking.
We all lead busy lives, and there are evenings when even the most inspired cook simply cannot be bothered in the kitchen.
That stew, chilli or lasagne that you batch cooked a few weeks ago can simply be popped in the microwave and paired with some vegetables for a quick and easy dinner.
My family were impressed by the lasagne and the rice pudding, but less so by my take on the daal, but it was great fun, kept me occupied for an afternoon and, most importantly, saved me money and gave me a great feeling of satisfaction.
So why not have a look in your cupboards and freezer and see what you can come up with. I guarantee you won't be disappointed.