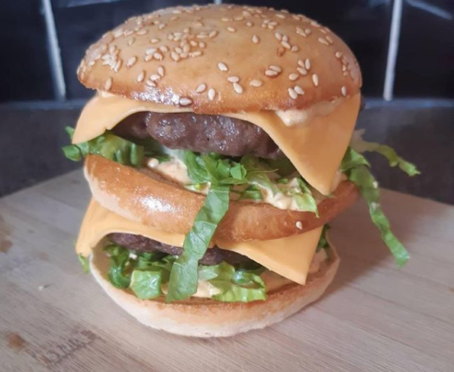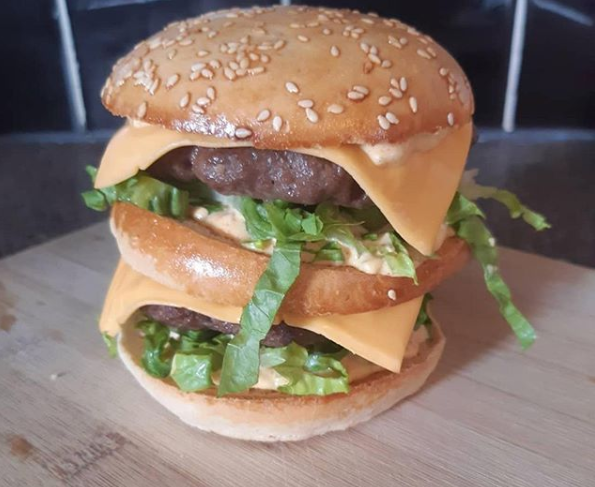 Missing your McDonald's fix? This recipe will cure those hunger pangs in no time.
While various fast food takeaways continue to reopen, many of us are still happily hibernating in our homes, waiting for lockdown to be lifted.
Not one for waiting in queues or making unnecessary road trips, turning to social media for dinner inspiration on what to cook and how to get a slice of some of my favourite takeaways has become something of a daily occurrence.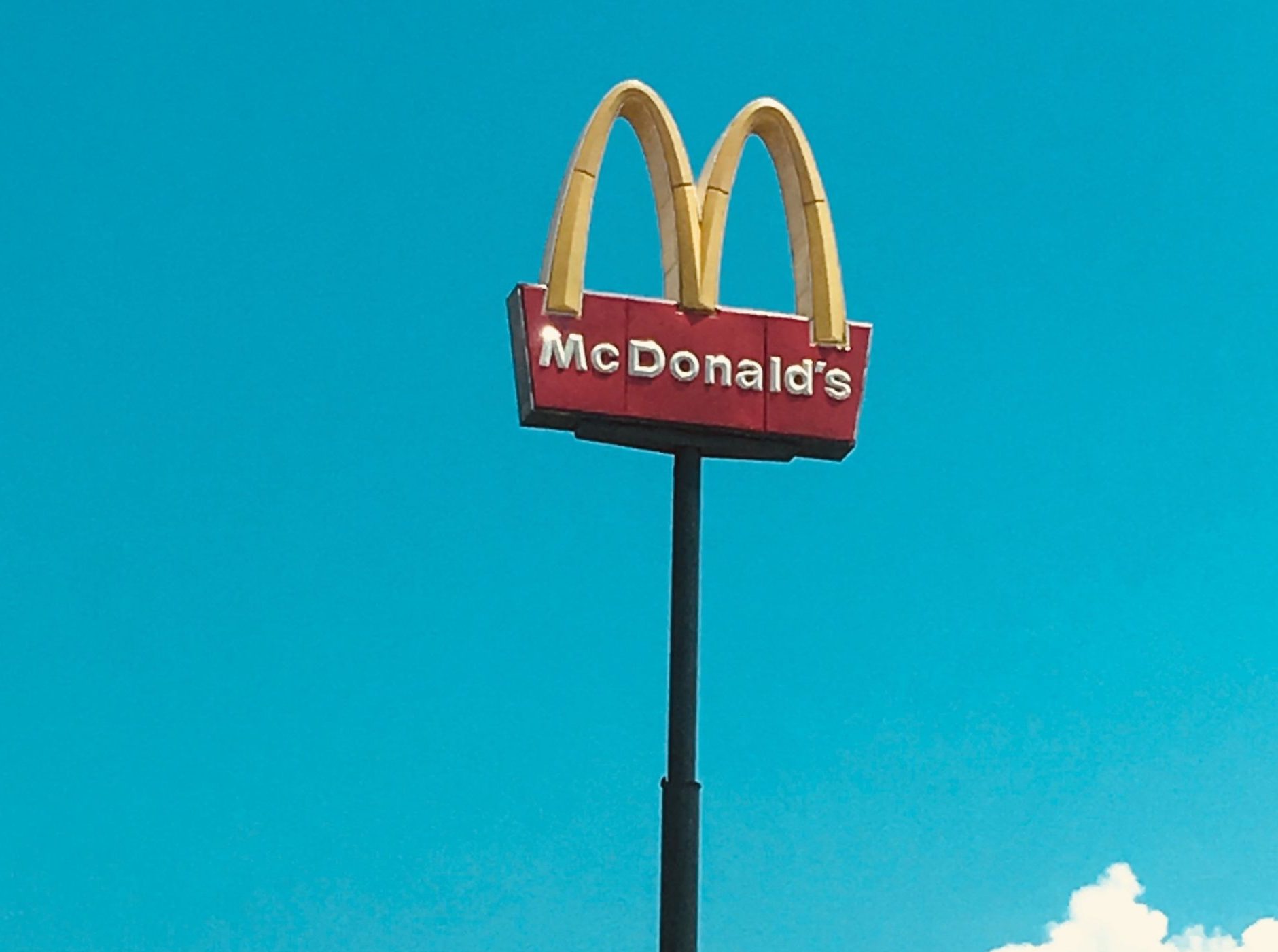 Sharing the delicious recipe on their Instagram page, a chef employed by Aberdeen's entertainment venue P&J Live has revealed his recipe on how to recreate this popular McDonald's-inspired favourite – the Big Mac.
Featuring tasty homemade burger sauce, freshly-made buns and sturdy beef patties, this is one dish those missing their McDonald's fix will be desperate to get stuck into.
---
P&J Live's version of a Big Mac
(Serves 2)
Ingredients
For the burger bun:
125ml lukewarm water
337g strong flour
4g yeast
3g salt
15g caster sugar
15g lard
1 egg yolk
Handful of sesame seeds
For the burger patty:
500g mince (must be at least 15% fat)
1 tsp Dijon mustard
1 tsp garlic powder
1 tsp onion powder
Salt and pepper, to season
For the garnish:
1 gherkin, sliced
1 onion, finely diced
Shredded lettuce
Cheese slices
For the burger sauce:
4 tbsp mayonnaise
1 tsp ketchup
1 large gherkin, mushed up or finely chopped
3 tsp vinegar from gherkin jar
1 tsp paprika
1.2 tsp onion powder
1.2 tsp garlic powder
2 tbsp American mustard
Method
To make the bun:
Mix the flour, salt, yeast and sugar in a bowl.
Add the water and lard and mix until you form a rough dough.
Kneed the mix for six minutes, until you have a smooth dough.
Prove in a warm place until it has doubled in size.
Kneed for 30 seconds then split into four.
Put on a greased tray and flatten out to 1/2 an inch. Brush with egg yolk and sprinkle sesame seeds on.
Prove again for 50 minutes in a warm place and then bake at 200°C in the oven for 10 to 12 minutes.
To make the burger patty:
Add the mince, Dijon mustard, garlic and onion powders, and salt and pepper into a bowl.
Mix together well and then squeeze firmly into balls to compress the meat. You can make five 3.5 oz burgers with the measurements.
Shape into a burger patty and then layer them with cling film.
Place the pile of burgers in the cling film into the fridge for a few hours.
Cook the burgers in the oven at 200°C for 20-30 minutes. Cut the bun into three sections to create the top, middle, and bottom of the burger. Toast the buns for a few minutes on the grill, too.
To make the burger sauce:
Mix all of the ingredients together.
To assemble:
Take the bottom layer of the buns and put a few dollops of sauce on them.
Add the sliced gherkins and diced onion. Place the lettuce on top.
Add the first burger patty and top with a slice of cheese.
Repeat the above and then top with the final piece of bun with sauce on its underside and enjoy!