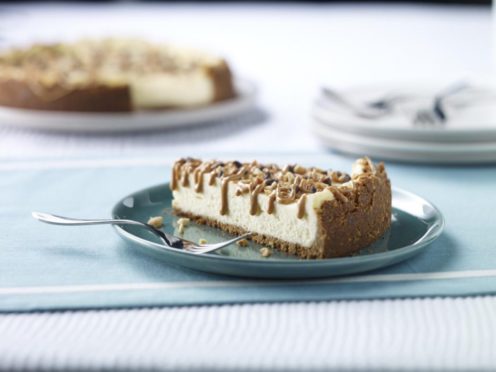 Celebrate American Independence Day with some fantastic stateside flavours.
For lunch, why not make this flavour-packed smokey beef or pastrami filled sandwich?  Just make sure you've left enough space to try a slice of New York-style cheesecake, which is an easy one to make with the kids.
Both of these recipes were featured in our weekend food magazine, The Menu.
For some more American recipes, try out this week's Aunt Kate's bakes.
---
Smokey barbecue salt beef Reuben sandwich
(Serves 4)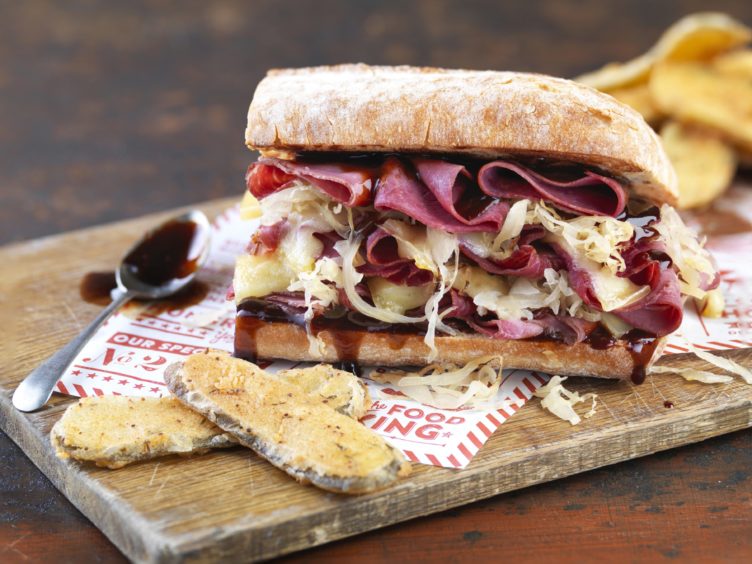 Ingredients
1 ciabatta loaf
50g butter
250g salt beef or pastrami
100g sauerkraut
2 slices Gruyere cheese
1 bottle Of Jack Daniel's Full Flavour Smokey BBQ Sauce
Method
Spread the inside of the ciabatta with butter.
Heat a nonstick pan without any oil.
Place the ciabatta butter-side down into the pan and until golden.
Top both slices with a generous amount of the barbecue sauce.
Layer up the salt beef/pastrami, cheese and sauerkraut in the ciabatta.
Serve straight away with a side of frickles (fried pickles) and a dip of the barbecue sauce.
Recipe from: jackdanielsbbqsauces.com
---
New York-style cheesecake with peanutty crust
(Serves 12)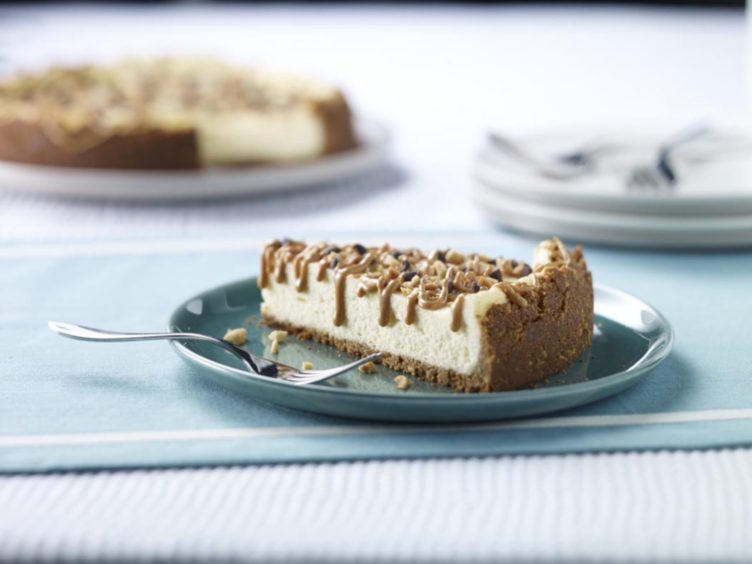 Ingredients
1 x 340g jar peanut butter, either smooth or extra crunchy
180g digestive biscuits, made into crumbs
250g sugar
4 large eggs
680g cream cheese, softened
240g sour cream
1 tbsp vanilla extract
Method
Preheat the oven to 165°C.
To make the crust, put the biscuit crumbs, 130g of peanut butter, 50g sugar and 1 egg in a bowl and beat with an electric mixer until smooth.
Press the crust evenly into the bottom and 2.5cm up the side of a 25cm tin. Beat together the cream cheese, the remaining sugar, sour cream and vanilla with an electric mixer until smooth.
Add the remaining three eggs, one at a time, beating until fluffy.
Pour into the crust. Bake the cheesecake for 1 hour or until the centre is almost set.
Cool for 1 hour on a wire rack then refrigerate for 3 hours or overnight.
Melt 100g peanut butter and drizzle over the cheesecake just before serving.
Recipe from www.peanutbutter.uk.com
---
Further reading…
Aunt Kate's Kitchen: American baking recipes from the 1930s to help you celebrate the fourth of July