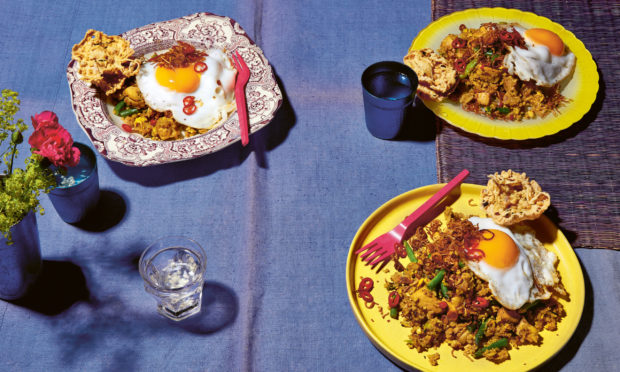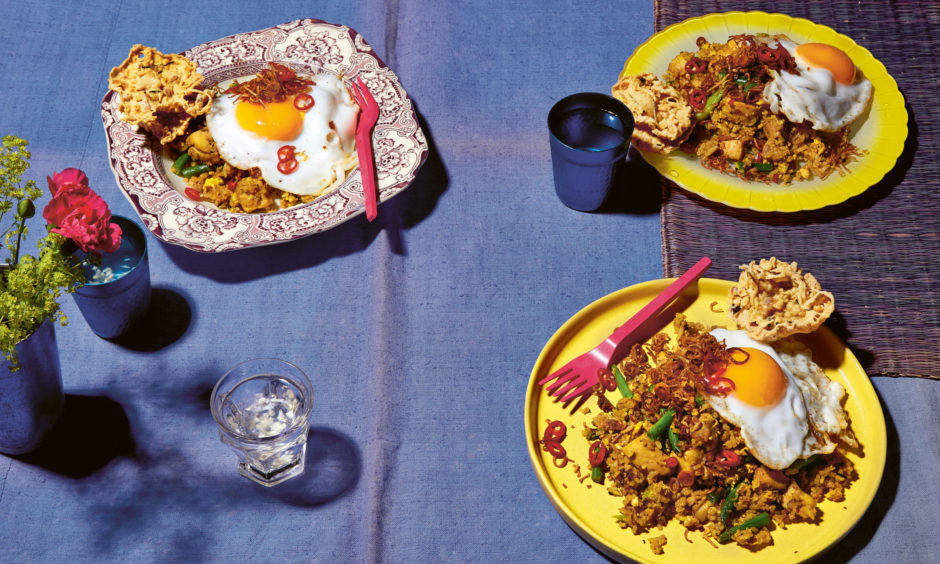 For today's Friday Fakeaway, we head to Indonesia from where Lara Lee brings us this amazing nasi goreng.
Nasi goreng, which literally translates as fried rice in Indonesian and Malay languages, is an absolute delight that is traditionally served with a fried egg.
Many cuisines have their own version of fried rice, with people mostly familiar with the Chinese variety.
Nasi goreng is a little more complicated to make, but it is such a joy that it is a dish you are sure to make time and time again.
Fried rice dishes are so incredibly versatile that as long as you enjoy eating rice, you can basically add anything you wish to make a fantastic meal.
It is believed it was first developed during the Sui Dynasty in China and as such all fried rice dishes can trace their origins to Chinese fried rice.
"I've been eating chicken fried rice for as long as I can recall and it's a dish of which I never tire," says food writer Lara Lee.
"This version of nasi goreng is my absolute favourite. The galangal and white pepper give it a good amount of heat, which is balanced by the sweetness of the kecap manis and the saltiness of the soy and fish sauce.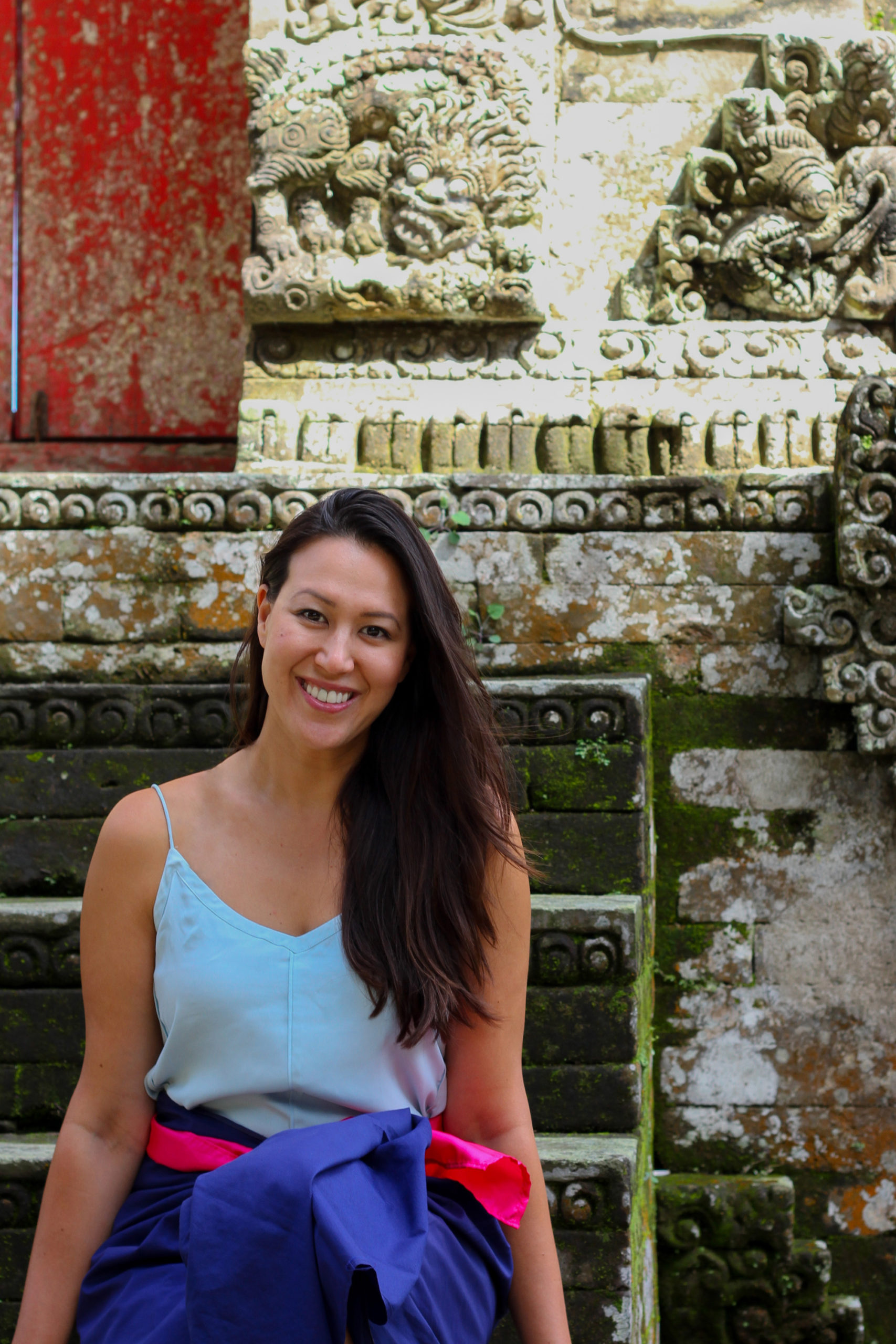 "The fried duck egg with a runny yolk on top is sheer luxury. With the added crunch of green beans, fried shallots and kerupuk or prawn crackers, this dish hits all the right spots and is my favourite choice for a Friday night in."
---
Chicken Fried Rice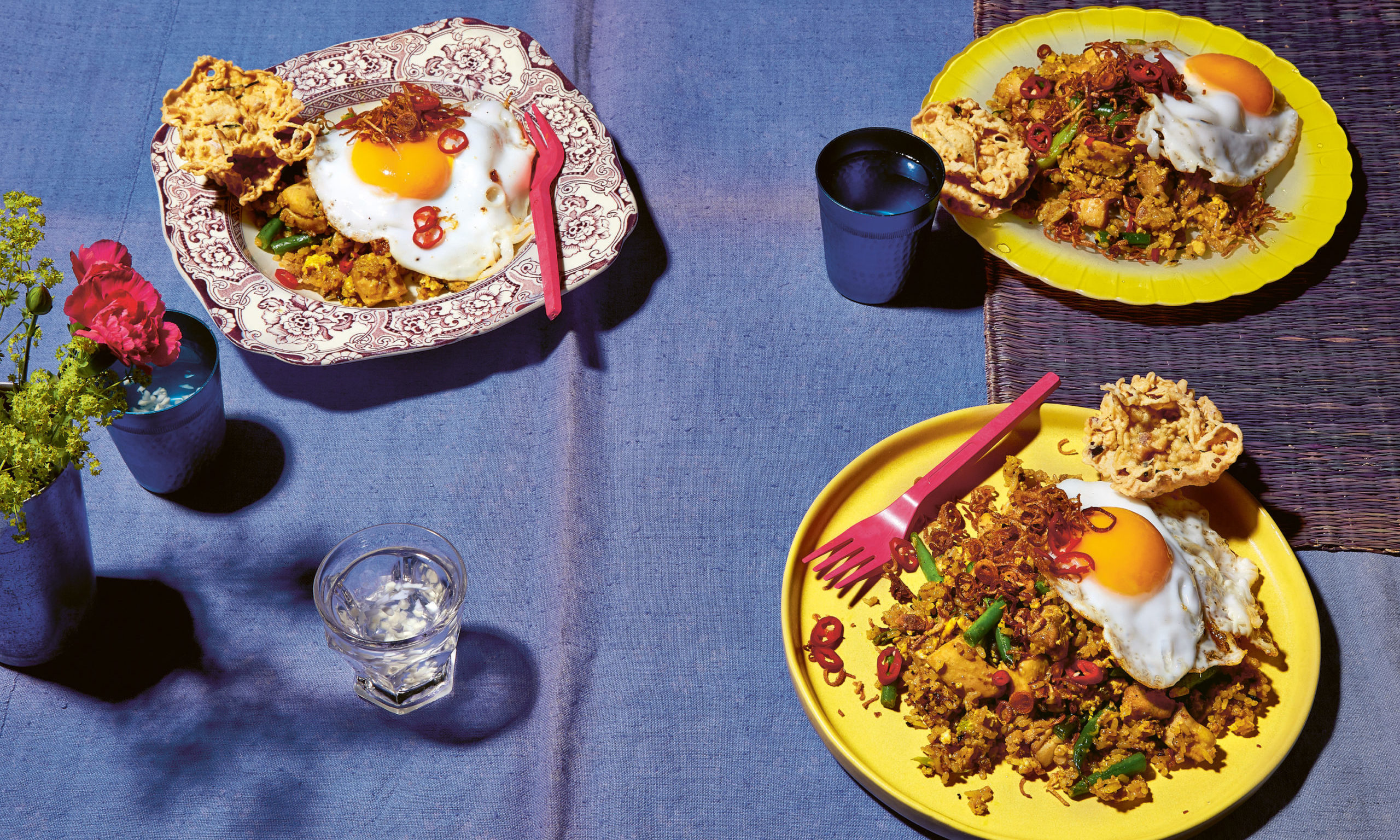 (Serves 2 as a large main or 4 as a side)
Ingredients
2 skinless, boneless chicken thighs, cut into small, bite-sized cubes
2 garlic cloves, peeled and thinly sliced
8cm piece of galangal or ginger (about 40g), peeled and woody stem removed, finely chopped
1 small banana shallot or 2 Thai shallots, peeled and thinly sliced
Handful of green beans, chopped into small chunks
2 spring onions, chopped into large chunks
¼ tsp ground turmeric
95g jasmine or basmati rice, cooked and cooled (240g cooked weight)
2 tbsp kecap manis
1 and a ½ tsp fish sauce
2 tsp light soy sauce
Sea salt and white pepper, to taste
Coconut oil or sunflower oil, for frying
To serve:
2 duck or hen's eggs
1 tbsp fried shallots
½ long red chilli, thinly sliced
Kerupuk or prawn crackers
Method
Season the chicken pieces with salt and white pepper. Heat one tablespoon of oil in a large frying pan or wok over a high heat and fry the chicken until cooked through, about three minutes. Remove and set aside.
Add another tablespoon of oil to the pan, add the garlic, galangal or ginger and shallots and cook over a medium-high heat until fragrant. Add the green beans, spring onions and turmeric and cook for one minute.
Add the rice to the pan, breaking up any clumps with a wooden spoon. Ensure all the ingredients are well combined and the rice is warmed through. Return the chicken to the pan. Season with the kecap manis, fish sauce, light soy sauce and a large pinch of white pepper, and extra salt if needed.
Meanwhile, fry the eggs. Place a large non-stick frying pan over a medium-high heat and add one tablespoon of oil. Once shimmering, crack the eggs directly into the oil. Cook for two to three minutes until the whites are partially cooked. Tilt the pan and spoon the hot oil over the egg whites until they are fully cooked (I like my yolk runny, but cook yours to your liking). Season with salt.
Divide the fried rice between two serving plates and garnish with the fried shallots, sliced chilli and fried eggs on top. Serve with crackers.
Coconut & Sambal: Recipes From My Indonesian Kitchen by Lara Lee, photography by Louise Hagger and Lara Lee, is published by Bloomsbury, priced £26.
---
More in this series
Friday Fakeaway Recipe: Chicken with green pepper and black bean sauce