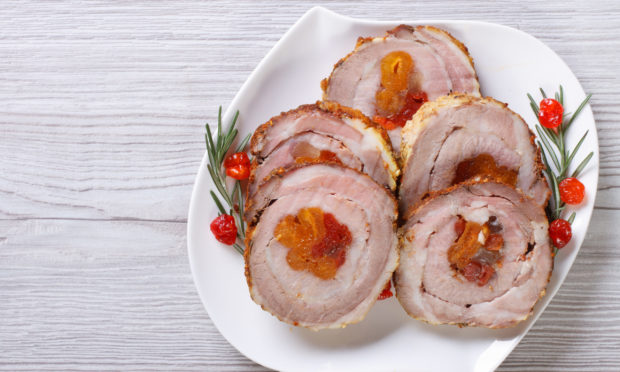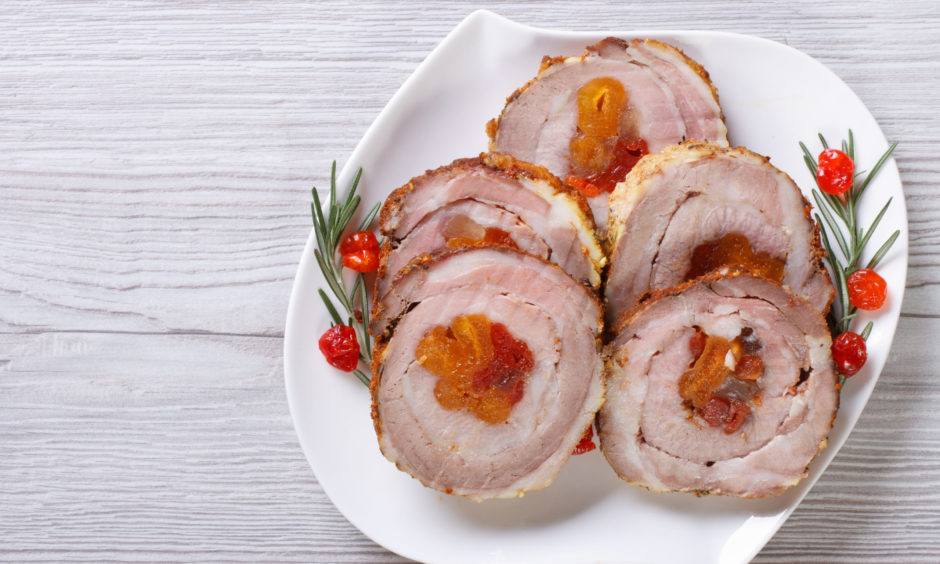 Lady Claire Macdonald creates two special occasion dishes using apricots that can be made in advance.
I was going to title this column, "stone fruit" but as I don't intend to include plums, it wouldn't have been accurate to let you think that it should.
For me, plums are more September than August.
But apricots, peaches and nectarines are very much for the present, or eating with great appreciation, and for cooking.
In the case of apricots, in recipes both savoury and sweet.
I must confess I have always loved apricots.
Better than peaches or nectarines, for me, apricots come way ahead of the rest.
Yet we can buy apricots which ripen into the luscious fruit they should be, but equally often, don't.
These are the apricots which can be cooked into such delicious dishes as jams and chutneys, used to enhance pork, chicken or lamb or used alone or combined with almonds in a number of delectable recipes.
Apricots are so good with almonds, which I've already mentioned, but also with orange, ginger, dark chocolate and vanilla.
When it comes to cooking with peaches and nectarines, it is an altogether different matter.
Both types of fruit will pass their prime season soon after the end of August – we'll see them for sale in supermarkets for much longer, but their season really is finished by the end of this month.
And if they are ripe and juicy, then for me, the only thing to do with them is to eat them fresh, not to cook them.
Both peaches and nectarines have a great affinity with raspberries.
A simple fruit combination, ideal as the finale for an otherwise filling lunch or dinner, to be accompanied, for those who like, with whipped cream, creme fraiche or vanilla ice cream.
There are numerous recipes for peaches in cooked dishes, many from the United States, usually from the southern states, notably Georgia, where one of the main streets in Atlanta is called Peach Street.
But when cooked, peaches lose much of their flavour.
I just don't think any peach is worth cooking unless it is by simple poaching, in a vanilla syrup, to serve with vanilla ice cream and a sieved raspberry sauce – a classic, Peach Melba.
---
Apricot and cumin stuffed pork fillet
(Serves 6)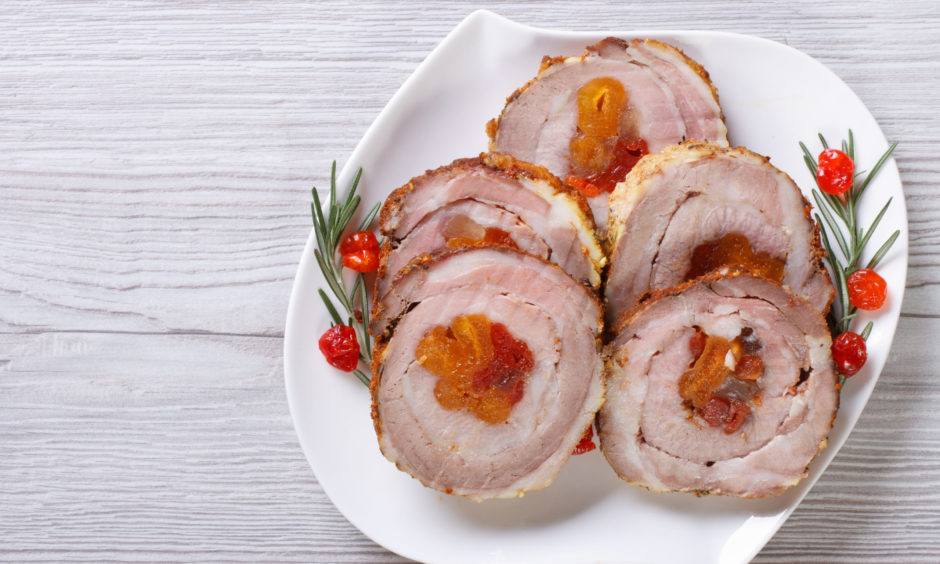 Ingredients
2 pork fillets, each trimmed of membrane
10-12 rashers of top quality streaky bacon
For the stuffing:
10 apricots, halved, stones removed and cut into fingernail-size chunks
2 onions, skinned, halved and neatly diced
2 tbsp olive or rapeseed oil
1 rounded tsp cumin seeds
1 tsp salt
12 grinds of black pepper
2 tbsp finely chopped parsley
For the sauce:
300ml double cream
150ml white wine (I use a Sauvignon Blanc)
½ tsp salt
10 grinds black pepper
Method
Slit each pork fillet lengthways but take care not to cut right through.
Flatten the fillets on a sheet of parchment, cover with another sheet of parchment, and bash, to flatten the pork fillets thinly.
Make each slice of bacon elongated by placing on a board and running the blade of a knife down the rasher.
To make the stuffing: In a wide, saute pan, heat the oil and fry the diced onions with the cumin seeds, salt and black pepper, stirring from time to time, for 8-10 minutes, or until soft and transparent.
Take the pan off the heat, stir in the apricots and parsley and mix together thoroughly.
Leave to cool completely then spread evenly over the flattened pork fillets.
Fold the fillets back together, and wrap each in bacon rashers.
Put on to a roasting tin and roast in the oven at 200C/gas 6 for 40-45 minutes.
When cooked, place on a warm serving dish.
Pour the wine and cream into the roasting tin, and, on heat stir and scrape the bits of meat from the tin into the liquid and let it bubble to thicken.
Season with salt and pepper.
Slice the stuffed pork fillets and spoon the creamy sauce over.
Serve with well mashed and seasoned potatoes, steamed green vegetables and roasted carrots.
---
Apricot roulade with ginger cream
(Serves 6-8)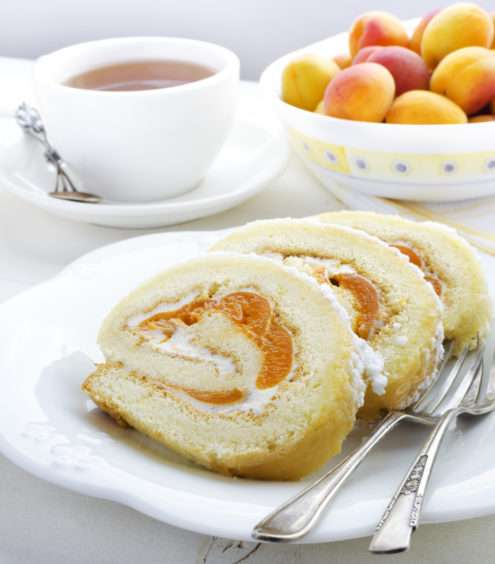 Ingredients
450g apricots
Finely grated rind and juice of 1 orange
3 large eggs, yolks separated from the whites
175g caster sugar
300ml double cream, whipped till stiff with half tsp vanilla extract
6 chunks of preserved ginger, drained of syrup and diced or cut into fine slivers and added to the whipped cream.
Method
Put the apricots, orange rind and juice into a saucepan with a lid, on to moderate heat.
Cook till the apricots are falling apart.
When cooled, strain off the cooking liquid – they seep juice as they cook.
Remove the stones and any bits of stalk.
Put the apricots in food processor and whizz to a puree.
Line a baking tray with parchment, anchoring it in each corner with a small blob of butter.
Whisk the egg yolks and sugar together till very thick and pale.
Stir the apricot puree into the thick, mousse-like yolk/sugar mixture.
With scrupulously clean and dried whisks, whisk the egg whites with a pinch of salt till stiff.
With a flat whisk, fold the apricot/yolks mix through the egg whites quickly and thoroughly.
Pour on to the lined baking tray and smooth evenly.
Bake at a moderate heat 180C/gas 4, for 20 minutes.
It should be puffed up and pale biscuit coloured and feel fairly firm to touch. If not, bake for a further five minutes.
Remove from the oven, cover with a tea towel and leave it to cool.
When cold, lay a sheet of baking parchment on a work surface.
Dust it with sieved icing sugar.
Remove the tea towel from the roulade.
Take the shorter ends of baking parchment on which it was cooked in either hand, flip it face down on to the icing sugar. Carefully peel the parchment from the roulade.
Spread the ginger whipped cream over the surface of the roulade, and roll it up.
Slip it from the baking parchment onto a serving dish, and slice to serve.
---
More in this series…
Main Course: Lady Claire Macdonald shares the perfect get-together dish
Main course: Lady Claire Macdonald shares her recipe for smoked haddock chowder