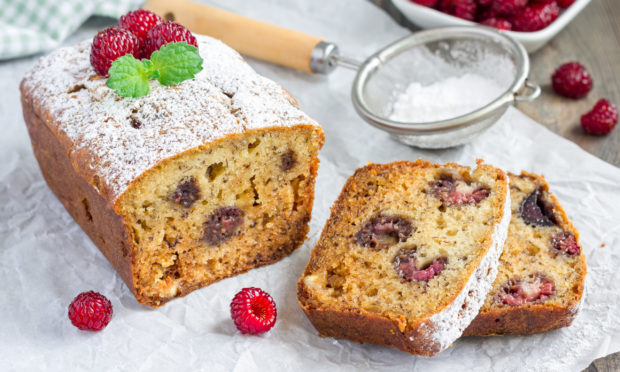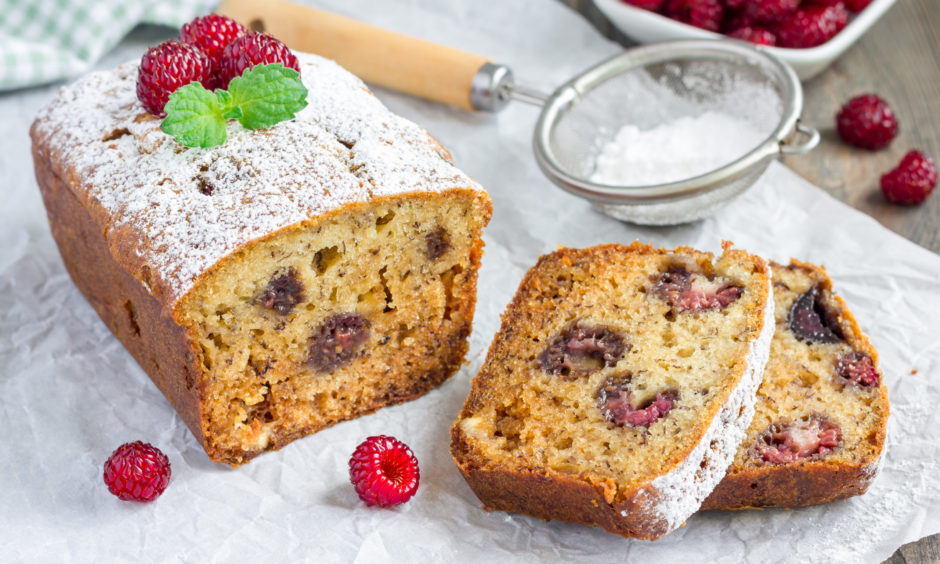 Perfect your banana bread technique with this adaptation, which includes adding raspberries and hazelnuts for extra goodness.
Banana bread took the nation by storm over lockdown as foodies and baking fans alike perfected their technique of the yummy treat.
What they would've found is how easy it is to make banana loaf and the numerous ways it can be adapted to suit all tastes, such as by adding raspberries and hazelnuts for added goodness, such as this recipe does below.
Whether you're a banana bread newbie or a baking pro, it's one of the simplest bakes you can make and will always be a welcome compliment with as a morning snack with that much-needed cuppa, or for when friends or family stop by for a chat.
Don't forget to check out our other sweet treats for more tastebud tingles: salted chocolate squash tart, white chocolate and strawberry mousse or even curd cake with caramelised apples.
---
Banana raspberry nut loaf
(Serves 10)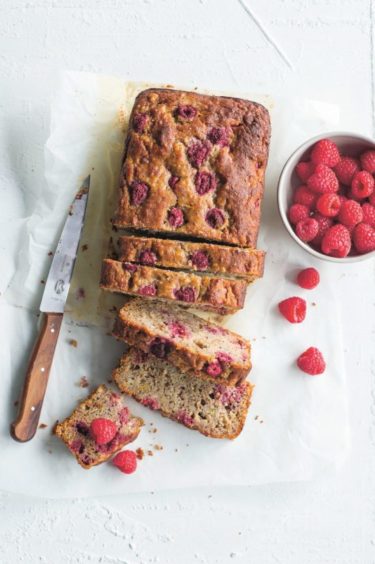 Ingredients
120g buckwheat flour
100g ground hazelnuts
2 tsp baking powder
1 tsp mixed spice
3 ripe bananas, mashed (about 300 g in total)
115g honey
2 large eggs, lightly whisked
60ml mild-flavoured extra virgin olive oil
125g fresh or frozen raspberries
Method
Preheat the oven to 180C. Line a 10 x 20cm loaf tin with baking paper, allowing the paper to extend over the sides.
Sift the flour, hazelnut meal, baking powder and mixed spice into a large mixing bowl.
Combine the mashed bananas with the honey, eggs and oil. Stir into the dry ingredients until just combined.
Reserve about 12 raspberries for decoration. Gently stir the remaining raspberries through the batter.
Spoon the batter into the tin, then top with the reserved raspberries.
Bake for about 50-60 minutes or until the loaf is cooked through when tested with a skewer. If the skewer comes out sticky, bake the loaf for a further 5-10 minutes.
Cool in the tin for 10 minutes before turning out on to a wire rack to cool. Store in the fridge for up to 5 days.
Recipe from The Feel-Good Family Food Plan by Dr Joanna McMillan and Melissa Clark.
---
More from this series…
Sweet Treats: A delicious strawberry dessert that will have you coming back for more