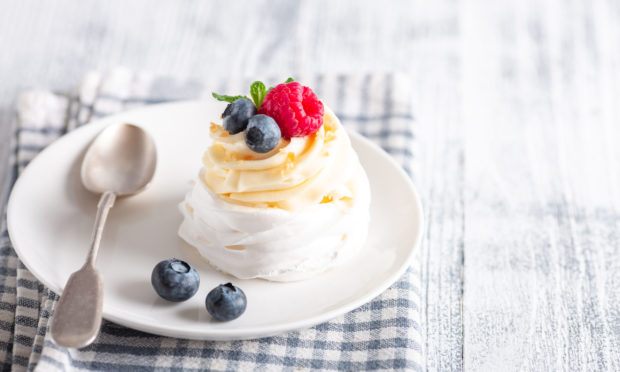 No matter what your experience is with meringues, Aunt Kate makes it simple with these three recipes that are sure to wow your guests.
Aunt Kate, the 'original domestic goddess' who wrote recipes, household tips and advice in the People's Journal and the People's Friend is no stranger to making meringues. In fact, an entire page of her 1933 Baking Book is dedicated to the sugary concoctions, meaning we can still make them today – almost 90 years later.
Introducing her recipes, she says: "Meringues are really very simple to make. The most important point is to remember to bake them in a slow oven.
"If the oven is too hot the meringue browns quickly on top, and is then taken from the heat before it is cooked and set through."
Keen to get started? Have a go at some of the recipes below. If meringues aren't your thing, then some of Aunt Kate's previous recipes may be your cup of tea.
Either way, if you have a go at any of Aunt Kate's bakes, we'd love to hear how it went – send us an email at foodanddrink@dctmedia.co.uk
---
Raspberry meringues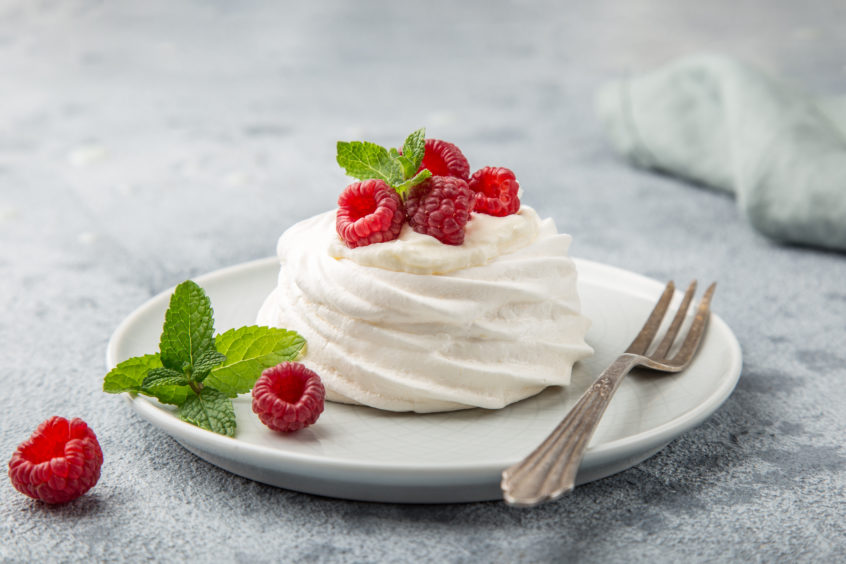 Ingredients
4 egg whites
A pinch of salt
½ cup crushed raspberries
8 oz caster sugar
½ cup whipped cream
Method
Whip the egg whites stiffly with a little salt, then fold in the sugar gradually till the meringue will hold its shape.
Arrange it in spoonfuls on a tin lined with oiled baking paper, shaping each spoonful into an oval.
Bake until set in a cool oven (approx 90°C), then scoop out the soft centres and put the meringue cases back into the oven to dry.
Fill up half the meringue cases with the cream, combined with the raspberries and sweetened to taste with a little caster sugar.
Cover with the other half, and decorate with a few whole raspberries.
---
Ice-cream meringues
Ingredients
Meringue cases
Ice cream
Whipped cream
Method
Take some hollowed-out meringue cases and fill the half shells with ice cream.
Pile the ice cream high in each half but do not put the two shells together.
Have ready a piping bag with a small rose tube and fill it with some whipped cream, flavoured with vanilla essence.
Force this out in a pretty pattern on the top of each meringue, and serve at once.
---
Vanilla meringues
Aunt Kate says: "Delicate meringue shells put together with a generous filling of flavoured cream, make the attractive Vanilla Meringues shown below. Before serving arrange the meringues in pretty paper cases."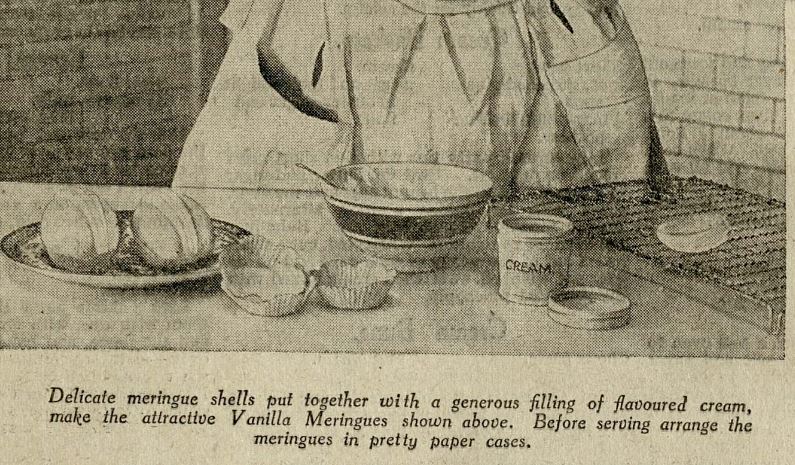 Ingredients
Whites of 3 eggs
3 tsp baking powder
1 ¼ cup granulated sugar
¼ tsp vanilla
Whipped cream
Method
Beat the egg whites until stiff and dry.
Gradually add 2/3 cupfuls of sugar, and continue beating until the mixture holds its shape.
Then fold in the rest of the sugar, sifted with the baking powder, and lastly add the vanilla.
Drop by spoonfuls on to oiled baking paper, and bake in a very slow oven (approx 120ºC) for 30 minutes. Then increase the heat slightly, and bake for 30 minutes longer.
Remove any soft part from the centre of the meringues, and return them to the oven to dry, after turning out the heat.
Use two cases for each meringue, and put them together with stiffly whipped cream, flavoured with a few drops of vanilla.
---
Read more in this series…
Aunt Kate's Kitchen: Jam-packed berry recipes from the 1930s to get your tastebuds tingling
Aunt Kate's Kitchen: Lemons add a zest to life in these classic recipes from the 1930s