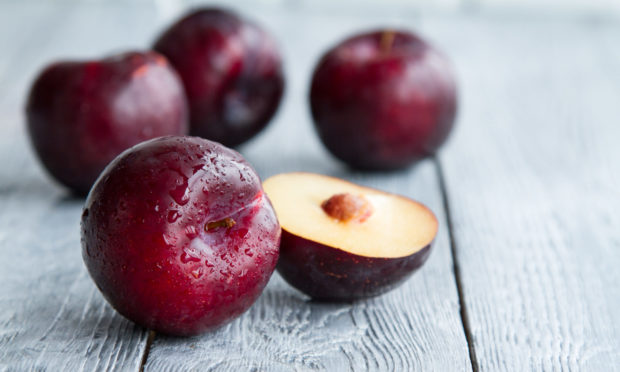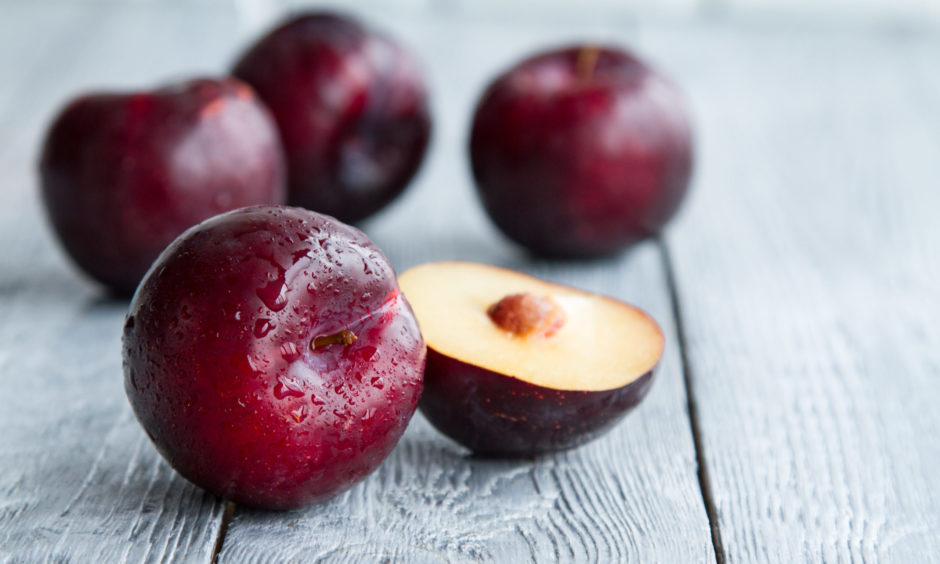 Scottish growers and leading chefs share why plums are something to snap up and savour while we can, along with some of the ways to best enjoy them.
For plum-lovers, there's only a short window of opportunity to source locally-grown fruits.
That's because they are only in season in the UK from mid-August to mid-September – and it can take the trees about three years to bear fruit.
Low in calories, but high in essential minerals and vitamins, plums are a stone fruit that we just can't get enough of and are so easy to use in an array of baking and cooking recipes.
So, we've spoken to people involved in growing plums and in cooking them to find out how we can make the most of the season.
What do the growers say?
Growing plums on a tree can take a lot of time and attention. It also saps a lot of energy from the trees when they bear fruit and can take almost a full year for a plum tree to recover once it has produced a crop.
Gerben de Vries, secretary at Newburgh Orchard Group in Fife, which holds regular plum markets, says the whole process is almost an art-form in itself.
He says: "There are two different ways you can buy them as plum trees – bare root stock, which are planted before the growing season starts, or pot-grown.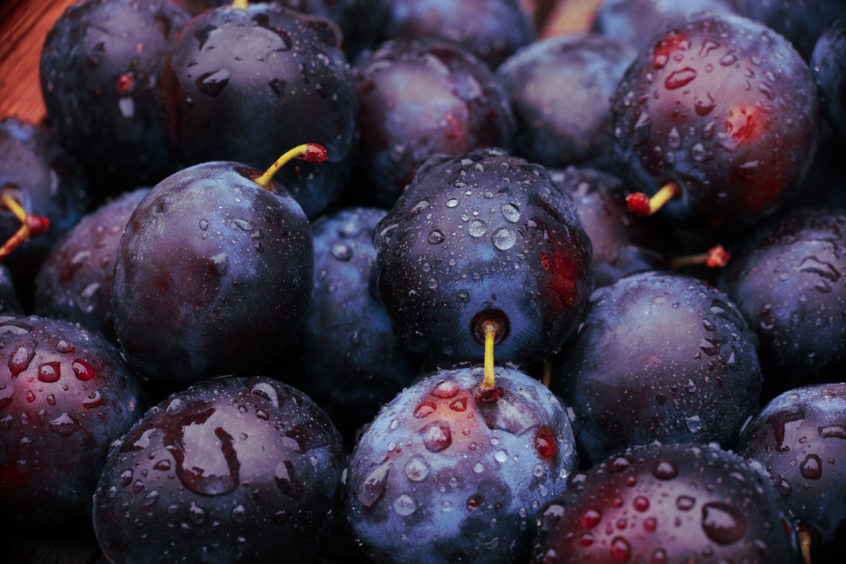 "Then it's a matter of growing it and looking after it, which is an art in itself. Effectively, you plant a tree and it can take between three and eight years before it starts to fruit. Then after you have to prune it regularly."
He also alludes to the fact that once they've been grown, plums don't last very long so it's vital they are eaten almost immediately.
"Plums don't keep very long. You either eat them fresh or you process them, typically into jams. You can freeze them if you want to and use them later. You can't store them as they are, at room temperature, as they go off in quite a few days. Supermarkets and shops will have special storage facilities for them.
"There are two types, if you want – cooking plums and eating plums. The cooking plums are more for jam making, and eating plums are for either jam making or eating from the tree. Varieties-wise, there are more than 1,000 of them."
Meanwhile, Cath Quinney from Bennybeg Plant Centre in Crieff, points to the fact that different varieties of plums produce different results.
She says: "The best-selling plum we have, by a long way, is Victoria but the only problem is it's slightly less disease resistant than some of the other varieties. If you have a Victoria plum tree growing in the garden, you might need to replace it after 10 years or so.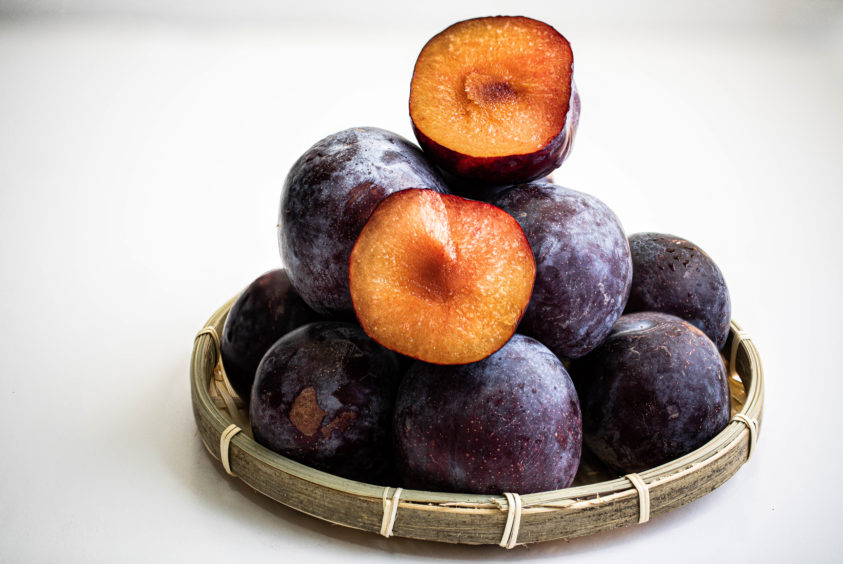 "There are also things like Czar and Marjories Seedling, Jubilee and Opal, which are all good purple plums.
"Generally all plum trees should be reasonably hardy but some aren't UK-bred, some are from France and other places like that so aren't quite as suitable for Scottish weather. A lot of it comes down to weather and it can be very variable.
"Plum trees tend to be a lot older when they start producing fruit, compared to some other fruit trees. For example, you'll get apples on a one-year-old tree, but plums don't really start producing much until they are at least three years old. If they bear a big crop one year it takes so much energy out of them that it takes them another year to recover before they can produce a crop that size again, so feeding the tree in September and then again in March really helps it."
How do chefs use plums?
Plums are a hugely popular fruit in many baking recipes, including jam, cakes, tarts and crumbles.
Garry Watson, head chef at Gordon's Restaurant with Rooms in Inverkeillor, shares some of his top tips for cooking with the sweet fruits.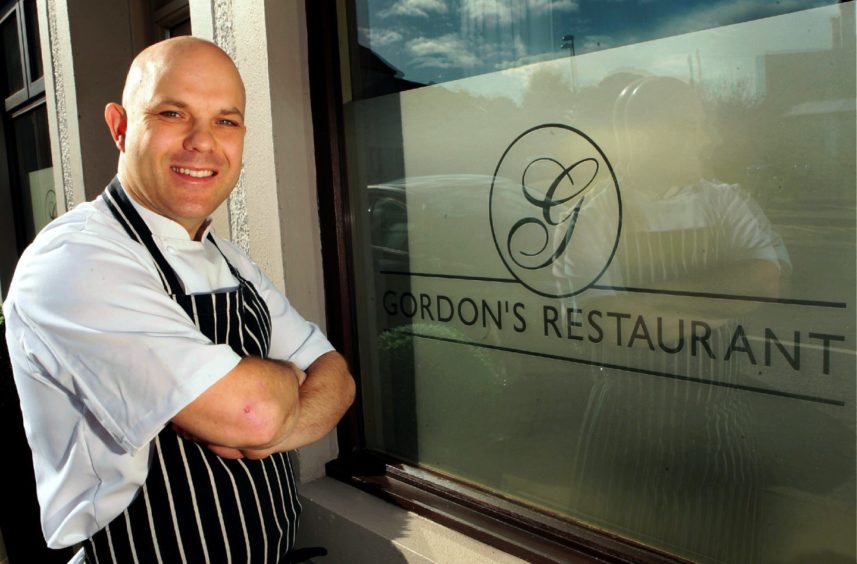 He says: "Plums are a really versatile fruit to cook with. Use them to add tartness in classic desserts like plum crumbles, tarts or cakes. For a simple plum dessert, halved and stoned plums can be drizzled with honey and baked in the oven until soft or alternatively you can stew plums gently on the stove with a little sugar and water.
"Cooked plums can be kept in the fridge and served with yogurt for breakfast or with vanilla ice cream as dessert. Plums also great for savoury dishes and especially with Chinese five-spice and served with rich meats like duck, lamb or pork belly. The tart flavour of the fruit cuts through the richness of the meat.
"They are a very versatile fruit and no matter whatever cooking process used poached, baked, caramelised, stewed, pureed, hot or cold you will end up with a tasty treat."
Renowned Scottish cook and author Lady Claire Macdonald is also an avid fan of using plums while they are in season.
"First, I never advise people to cook with Victoria plums, only to eat them raw. They are the best tasting, yet they lose some of their delectable flavour when cooked.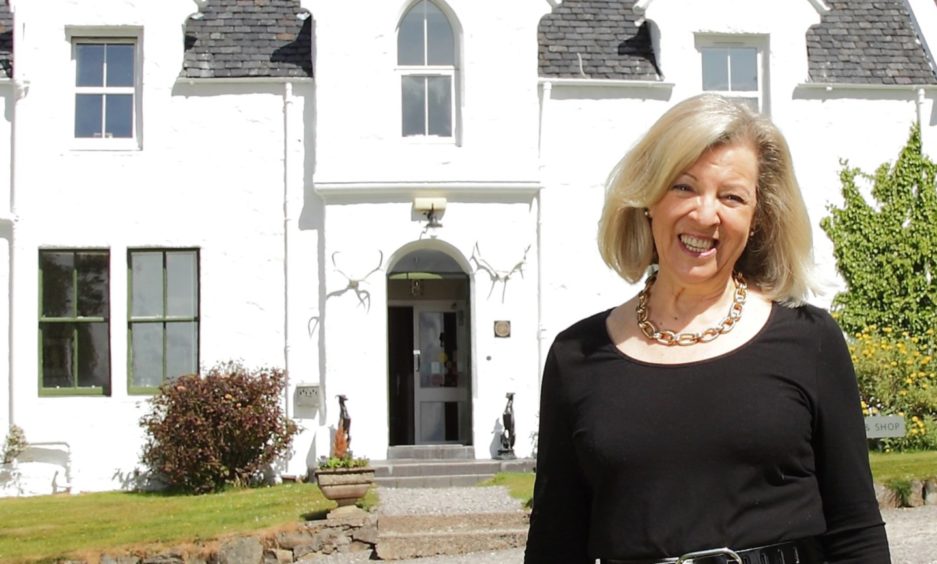 "Damsons are the best of all for making into jelly, to be eaten on warm buttered scones or toast. Damsons also freeze beautifully, just packed into polybags, ready to be cooked when thawed.
"Plums are also delicious cooked with port, cinnamon, strips of orange peel. Stones removed, plums pureed then made into a mousse, or ice cream, or sorbet.
"Stoned and halved or sliced and baked on rich almond pastry. Whip amaretto into cream to serve with it. Almonds and plums are so good together."
Phil Skinazki, executive pastry chef at Gleneagles, also uses a lot of plums in his pastries at the award-winning hotel and says we should be eating them in season where possible.
He says: "At this time of year, we see a plentiful supply of plums – signaling the moment when summer turns to autumn – and their sweet flavour adds something unique to numerous puddings and savoury dishes, including cobblers, crumbles, cakes, pies, chutneys, jams and compotes.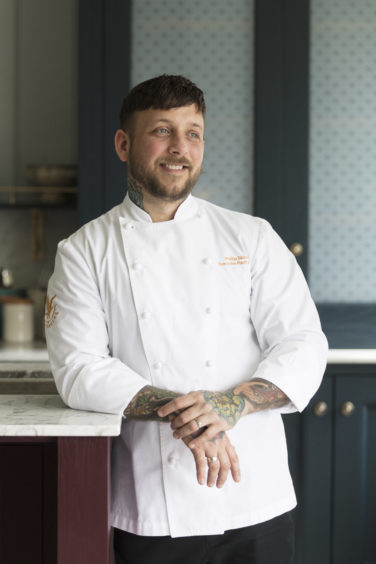 "Plums come in lots of colours and varieties, but the Victoria plum – a classic British fruit that used to be grown in south-facing Victorian walled gardens – is one of my all-time favourites. They're grown here in Scotland and across the UK, so they're very inexpensive. This also means you don't have to leave them on your worktop for a week to ripen; they're perfect as they are and ready to enjoy!"
In terms of cooking with them, Phil agrees they're a very versatile fruit to use in baking and cooking recipes.
"Its flesh cooks very well and holds its substance during cooking, making them perfect for baking. Its initial flavour is sweet, and then you're hit with a slightly tart note at the back, but it's much less acidic than its autumnal fruit cousins, apples and blackberries."
Garry also shares his favourite way of using plums in season.
He says: "This is one of my favourite recipes to make – poached plums with spiced rice pudding. Boil 300ml of Rioja wine with 1x star anise, zest of a quarter lemon and 150g caster sugar until reduced by half then drop in 4 halved and stones removed plums. Switch off the heat, cover the pan with cling film and allow to cool.
"Meantime heat 350ml milk, 450ml cream with 1/2 cinnamon stick and 1 split vanilla pod then set aside. Melt 50g unsalted butter in a saucepan and add 125g Arborio risotto rice, stir allowing to coat all the grains then slowly pour in the cream and milk mixture (without the vanilla pod or cinnamon) then cook slowly for around 15-20 minutes until the milk is fully absorbed and rice fully cooked.
"When cooked stir in the 75g Demerera sugar and 1 tablespoon creme fraiche until mixed together. Pour into 4 serving bowls, place poached plums on top and finely grate over a little fresh nutmeg and a little more fine lemon zest."
---
Phil Skinazi's Victoria Plum and Almond Tart
(Makes 1 tart)
Phil says: "Plum and almond tart is a timeless classic. The sweetness of the plums and the floral tones of the almond complement each other wonderfully, and this recipe below gives it a bit of a modern twist with the addition of marzipan, for a fuller and deeper flavour.
"In France, they love a plum and almond tart for breakfast, but here it's more traditional for dessert, and it goes wonderfully with custard, vanilla ice-cream or crème anglaise. The great thing about this recipe is its versatility – you can serve it after supper, or just make it and cut yourself a slice when you want it with a cup of tea."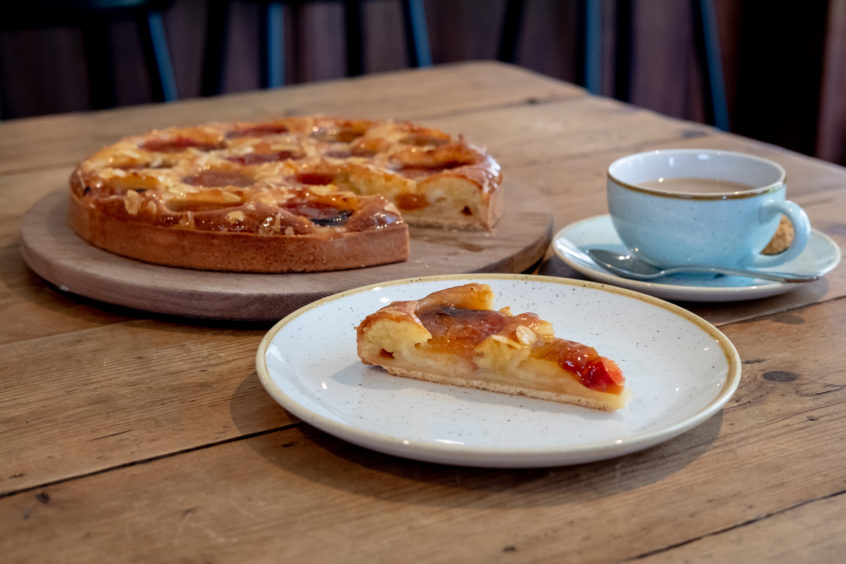 Ingredients
For the sweet pastry:
180g unsalted butter
110g icing sugar
1 whole egg
1 egg yolk
35g ground almonds
½ tsp salt
300g plain flour
For the almond cream:
75g unsalted butter
75g caster sugar
75g ground almond
75g whole egg
30g plain flour
½ tsp salt
For the tart:
150g marzipan
7x Victoria plums, halved and stones removed
100g apricot jam
40g flaked almonds
Method
First, make the sweet pastry. In an electric stand mixer, use the paddle attachment and cream the butter with 75g of icing sugar. Add the egg and egg yolk slowly, making sure everything is fully combined.
Add the remaining icing sugar, ground almonds, salt and flour and continue to mix until it forms a dough.
Cover the dough and allow to rest in the fridge 2 to 3 hours. After resting, roll the dough out to 3.5mm and line an 11" tart ring. Put the tart case back into the fridge for later.
Next, make the almond cream. In an electric stand mixer, use the paddle attachment and cream together the butter and sugar.
Add the egg slowly, making sure you emulsify them completely. Add the remaining ingredients, and mix well to form the almond cream and set aside.
To assemble the tart, first preheat the oven to 175°C.
Roll out the marzipan to approximately 2mm. Cut it into a disc just smaller than the base of the tart and lay it inside the tart ring. Spread an even layer of almond cream on top of the marzipan, making sure you leave a gap of about 5mm from the top of the tart case.
Arrange the plums randomly over the top of the almond cream and sprinkle over the flaked almonds.
Bake in the oven for 30 to 40 minutes or until the tart is golden brown and cooked through.
Remove from the oven and allow to rest for 10 minutes. Heat the apricot jam in a small pan with a splash of water.
Use the jam to glaze the entire surface of the tart. Enjoy the tart warm with ice cream or custard or leave to cool for the perfect afternoon treat with a cup of tea.
---
Read more in this series…