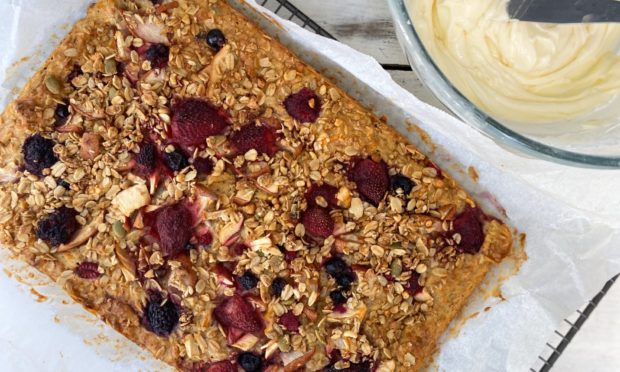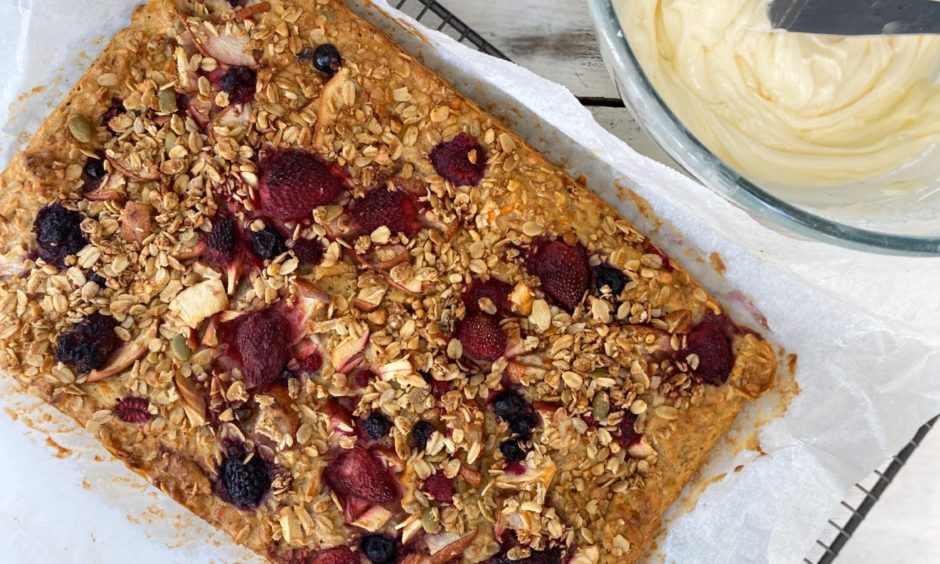 Two quick and easy recipes to make at home and give you an energy boost – and perfect for popping into school lunchboxes
The children have finally gone back to school and life appears to have routine again, which includes packing up the lunchboxes.
To help with this we've got two baking recipes below that can help pep up lunchtimes and, even better, they're child-friendly too meaning they can assist with making these tasty treats.
Don't just stop at granola balls and traybake though, as plenty of our previous Kids' Kitchen recipes will also work well for the lunchbox, including oat and cranberry cookies, chocolate peanut butter cupcakes and even these TV favourites.
If your little cooks have been busy in the kitchen, we want to hear from you. Email pj.features@pressandjournal.co.uk with your pictures and look out for our Kids' Kitchen picture update in this weekend's The Menu magazine and online tomorrow.
---
Granola energy balls
(Makes 12)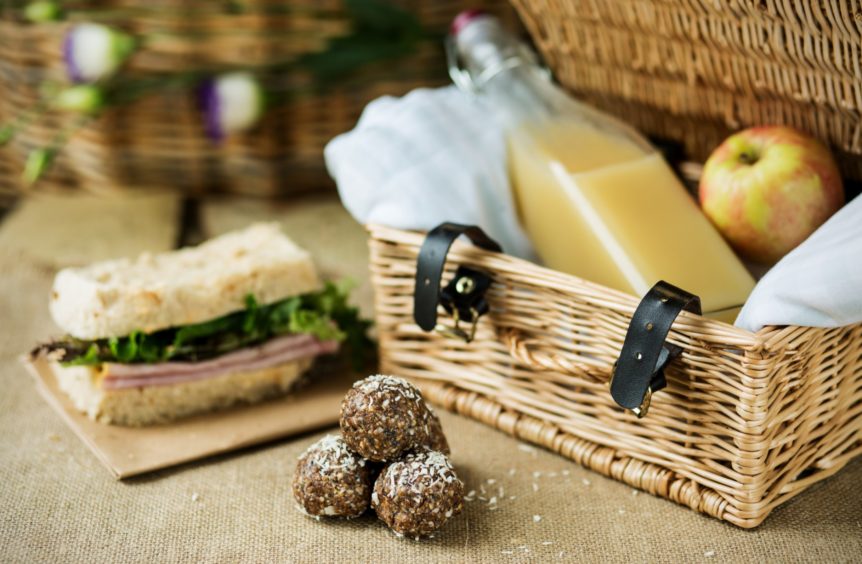 Ingredients
140g Lizi's Belgian Chocolate Granola
60g toasted coconut
80g peanut butter
45ml honey
1 tbsp chia seeds
Method
Pop the granola, honey and peanut butter into a bowl and mix.
Alternatively, if the granola is very nobbly, put it in the food processor to grind it to a finer consistency so it is more pliable.
Then add the chia seeds and coconut, blending until well mixed.
Place some greaseproof paper on a baking tray.
Using your hands, roll the mix into balls to a size just bigger than walnuts, but smaller than golf balls.
Place the balls on the greaseproof paper then put in the fridge until set for 1-2 hours.
Pack in a Tupperware box to store in a cool dry place.
Lizi's Belgian Chocolate Granola: RRP £3.69 for 400g, available from Ocado.
---
Lizi's fruity granola tray bake
(Makes 10-12 squares)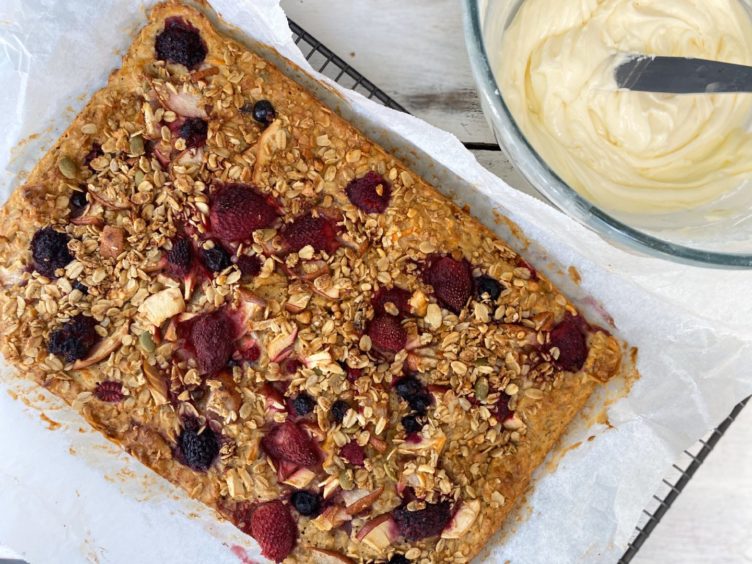 Ingredients
150g soft brown sugar (or any sugar)
100g self-raising flour
½ tsp mixed spice or cinnamon
1 tsp baking powder
200g Lizi's Low Sugar Granola
1 small banana (can be very ripe), mashed
1 carrot, peeled and coarsely grated
1 egg
50g yoghurt, any flavour
100g butter, melted
100g fresh or frozen fruit, roughly chopped (both work well)
40g Lizi's Low Sugar Granola to sprinkle on top
For the icing topping:
80g cream cheese
250g icing sugar
A squeeze of orange or lemon juice
Method
Pre-heat the oven to 170C.
Line a baking tin with non-stick baking paper.
Mix the flour, sugar, baking powder, carrot, cinnamon and 200g Lizi's Low Sugar Granola in a large bowl and combine.
Break the egg into a jug, add the yoghurt and beat gently with a fork. Melt the butter.
Make a well in the middle of the mixture, pour in the egg, yoghurt and melted butter and stir gently with a wooden spoon. Stop stirring as soon as it is all combined.
Scrape into the lined tin, spread the fruit on top and sprinkle 40g of Lizi's Low Sugar Granola over the top.
Bake for 30-35 minutes or until golden and springy.
While in the oven, make the icing.
Put the icing sugar and cream cheese into a bowl; add the juice a little at a time, mixing well after each addition until it is smooth and glossy.
Take the tray bake out of the oven and leave to cool in the tin.
Once completely cool, spread the icing on top, leave to set and then cut into squares.
We used one apple, a pear and some frozen berries from the freezer. If you don't have any spare fresh fruit, try adding a handful of dried fruit instead.
Lizi's Breakfast Range is available from health stores and supermarkets including Sainsbury's, Tesco, Asda, Morrisons and the Co-op.
---
Read more in this series…
Kids' Kitchen: These yummy bakes will keep your little cooks busy