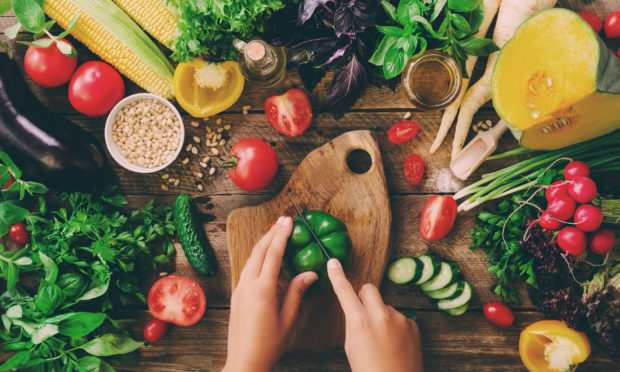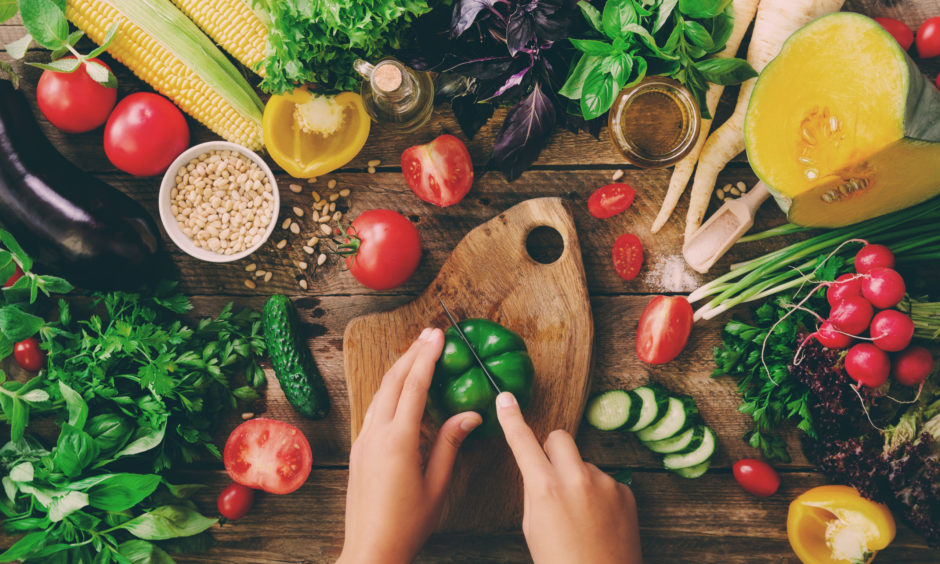 Give yourself a nutritional boost and shed the pounds with these two plant-based recipes to get you started on your journey to a healthier you…
With gyms having been closed and the fridge a lot closer to us than usual these past few months, very few of us have managed to emerge from lockdown without a bit of extra weight.
But, there is some good news. Weight-loss experts Scottish Slimmers are about to launch a new cookbook, filled to the brim with healthy vegetarian recipes designed to help you lose the weight while still eating your favourite foods – completely guilt-free.
We previously showcased Scottish Slimmers' recipes for a black bean burger and a sweet potato and chickpea curry, but this week we have another two equally-delicious recipes to share, including a stir-fry and a healthier take on spaghetti and meatballs.
---
Rice noodle stir-fry
(Serves 2) 
Nutritional value (per serving)
Fat: 7.7 g
Carbs: 60 g
Protein: 10 g
Total Calories: 348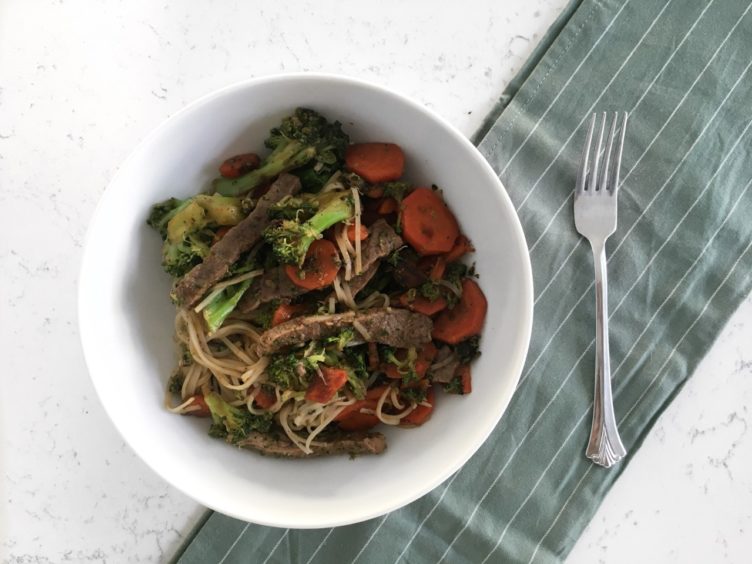 Ingredients
120g tofu
1 head of broccoli
2 carrots
1 medium mnion
2 cloves garlic
100g vermicelli or rice noodles
1 tbsp coconut oil
Pinch of sea salt and ground pepper
Method
Place a large pan on medium heat and add the coconut oil, once the oil has melted add the onions and garlic.
Once the onions are translucent add the chopped broccoli and carrots.
Cover and cook until the vegetables start to soften, once the vegetables are cooked through add in the tofu for three to four minutes.
Meanwhile prepare the noodles as packet instructions.
Into the veg mix, add the noodles, cover and cook for a further two to three minutes to allow the noodles to absorb the flavours.
---
Zoodles and lentil veggie balls
(Serves 2)
Nutritional value (per serving)
Fat: 14g
Carbs: 43 g
Protein: 13g
Total Calories: 335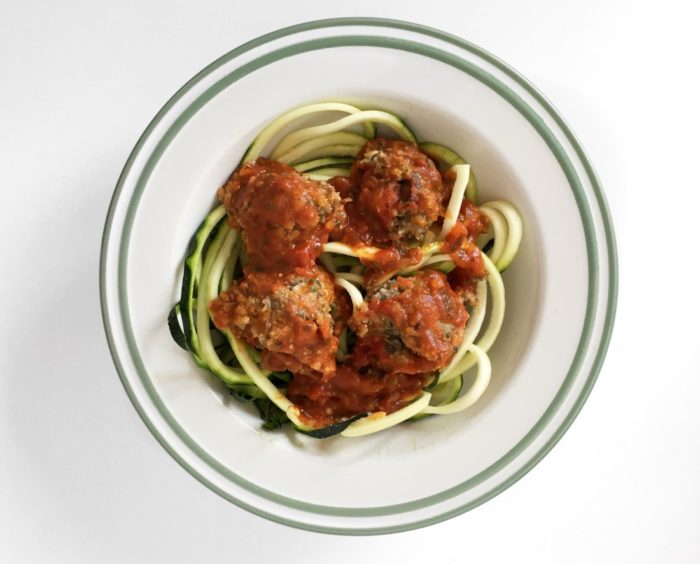 Ingredients
2 courgettes
30g lentils (uncooked weight)
20g quinoa (uncooked weight)
30g almond flour
Small chopped onion
2 garlic cloves
2tbsp Italian seasoning
250ml marinara sauce
Method
Start by preparing the lentils and quinoa according to directions on the package.
Once the lentils and quinoa are ready, add everything (except for the marinara sauce and courgettes) to a food processor.
Process until it is completely smooth. Roll out 10 small balls with the lentil mixture.
Heat olive oil in a large pan and cook the balls for five minutes.
Next add the marinara sauce to the pan, mix in with the balls and cook for another 4-5 minutes.
Serve over spiralized courgettes. If you do not have a spiralizer you can create noodles out of courgettes with a regular peeler.
---
Read more in this series…
As study shows Scots ate more healthily in lockdown, the slimming recipes to help you keep going