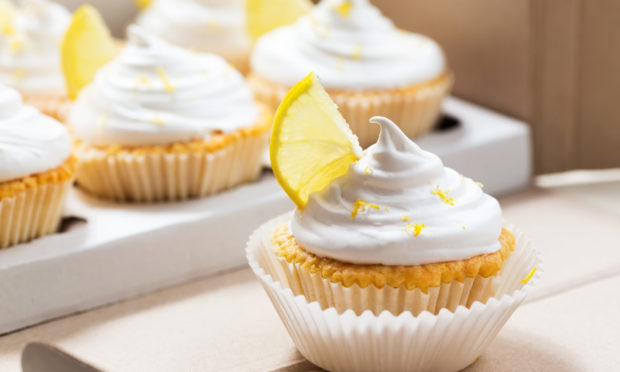 Once you've finished doing your school homework you could reward yourself with a little sweet treat.
These rocky road squares and lemon cupcakes are pretty easy to make, so why not make them on Sunday, pop them in an airtight container, and try to make them last all week so you have a daily treat to look forward to!
Don't forget to take a look at our previous Kids' Kitchen recipes for more inspiration.
---
Rocky road
(Makes 9 squares)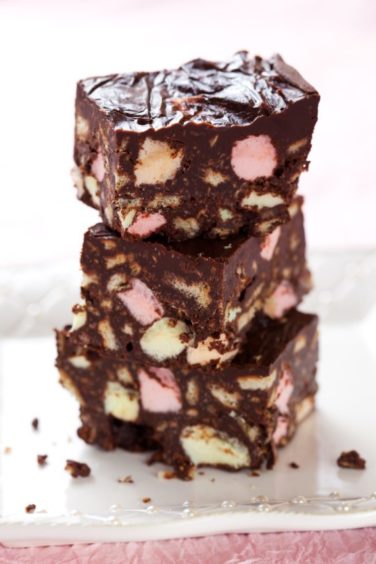 Ingredients
75g digestive biscuits
25g walnut pieces
150g pink and white marshmallows
100g butter
2 tbsp golden syrup
300g dark chocolate, chopped into small pieces
50g milk chocolate, chopped into small pieces
1-2 tsp icing sugar
Method
Line a 20cm x 20cm brownie tin with foil.
Crumble the biscuits and the walnuts into a large bowl.
Snip the marshmallow into halves or quarters with scissors and add those to the bowl too. Set aside.
Put the butter and syrup in a saucepan and heat gently until the butter has melted.
Put the chopped chocolate in a heatproof bowl then pour the melted butter and syrup mixture over it. Leave to sit for a couple of minutes without stirring.
Now stir until the chocolate is smooth and has melted then pour over the biscuits and marshmallows.
Stir to coat all the pieces in the chocolate then pour into your prepared tin in an even layer.
Leave to set in the fridge for one to two hours or overnight then dust with icing sugar and chop into bars or squares to serve (makes around nine but can be more or less, depending on how you cut the squares).
Keeps in the fridge for up to a week.
---
Lemon cupcakes
(Makes 6-8)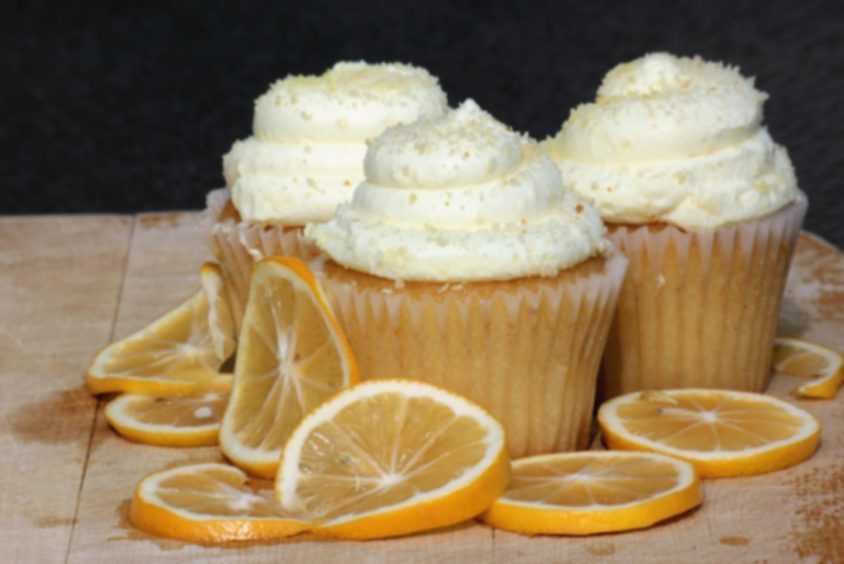 Ingredients
140g unsalted butter, softened
100g caster sugar
Zest of half a lemon
2 large eggs, lightly beaten
140g self-raising flour
For the buttercream icing:
85g butter, softened
175g icing sugar
Zest and juice of half a lemon
Method
Heat oven to 180C and line a 12-hole bun tin with fairy cake cases.
Beat the butter and sugar in a big bowl with a wooden spoon until it is really soft, then add the lemon zest.
Slowly stir in the eggs, then fold in the flour until it is all combined.
Use two tsps to divide the mixture between the cake cases.
Bake for 18-20 mins until the cakes are golden and springy when you touch them. Cool the cakes on a wire rack.
While you wait for the cakes to cool, make the buttercream icing.
Beat the butter until it is really soft.
Gradually beat in the icing sugar, lemon zest and juice until thick.
Spread the buttercream on top of the cakes with the back of a spoon.
---
Read more in this series…
Kids' Kitchen: Meet the young chefs at work in kitchens across the region