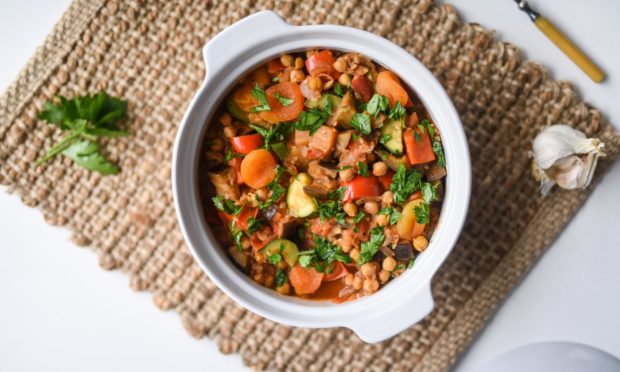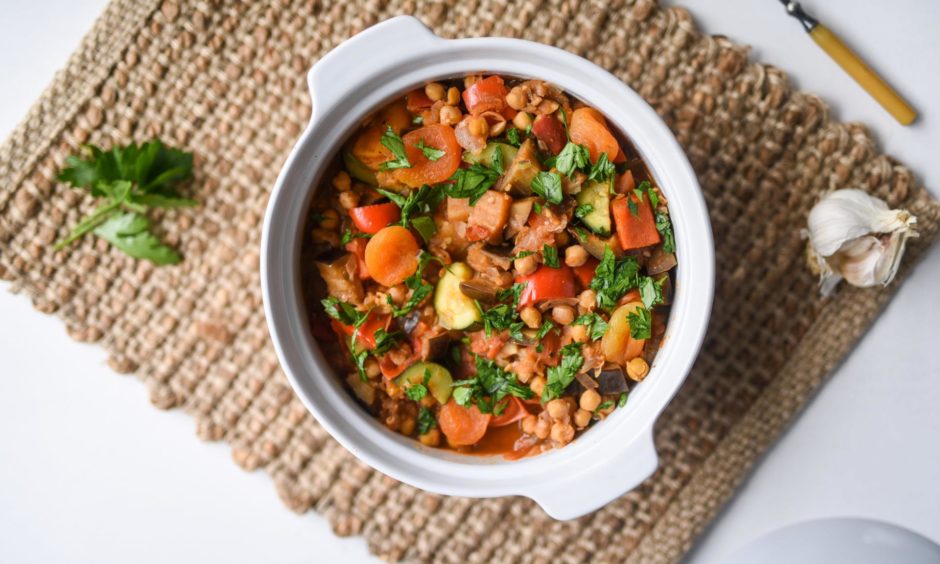 These one-pot wonders will be in your cooking repertoire in no time.
One-pot meals are an ideal way to cook tasty meals with minimal effort – that includes very little washing up.
These three recipes – two stews and a chilli – are just the tonic to autumn's colder nights drawing in. All that's needed now is a nice glass of red wine and – whisper it – to put the heating on.
Take a look at our previous Three Ways With recipes for more inspiration.
---
Brazilian prawn stew
(Serves 2)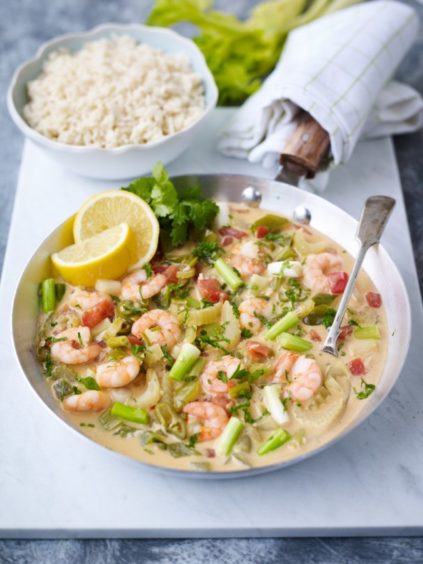 Ingredients
1 tbsp olive oil
3 sticks of celery, finely sliced
1 green pepper, finely chopped
3 cloves garlic, crushed
1 green chilli, deseeded and sliced
½ tsp cayenne pepper
2 large tomatoes, skinned and chopped
6 spring onions, chopped into 2cm chunks
400ml coconut milk
150ml vegetable stock
150g raw king prawns
Small bunch coriander
1 lemon
Method
In a large saucepan heat the oil over a medium heat and gently cook the celery and pepper for four to five minutes with the lid on, stirring occasionally, until it starts to soften.
Add the garlic, chilli and cayenne and stir. After a minute stir in the tomatoes and spring onions.
Cook for three to four minutes then add the coconut milk and stock. Bring to the boil.
Add the prawns and season. Simmer gently for five to six minutes until the prawns are cooked.
Check the seasoning then divide the stew between two bowls and top with coriander and a squeeze of lemon.
Serve with rice or a chunk of bread.
Recipe from lovecelery.co.uk
---
Chantenay vegetable chilli
(Serves 4)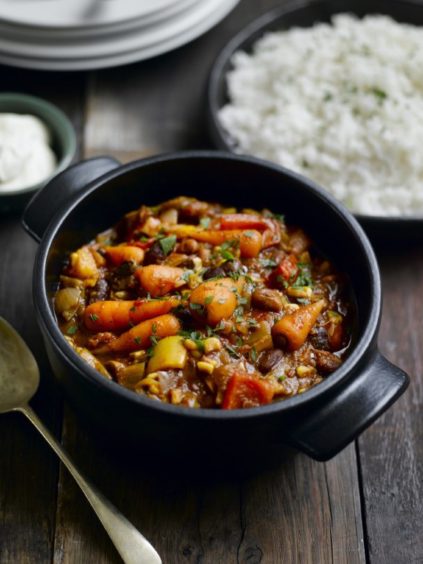 Ingredients
1 tbsp olive oil
1 medium onion, chopped
2 cloves garlic, crushed
250g Chantenay carrots, whole and unpeeled
350g mixed vegetables, chopped (tinned sweetcorn, courgettes, mushrooms, red, yellow and green peppers all work well)
2 tsp ground cumin
2 tsp ground coriander
2 tsp dried oregano
1-2 tsp dried chilli flakes
1 tsp paprika (smoked or unsmoked)
1 tin mixed beans
1 tin chopped tomatoes
300ml boiling water
Salt and freshly ground black pepper
To serve:
Coconut yoghurt
Fresh coriander leaves, roughly chopped
Method
In a large saucepan with a lid, fry the onion in the oil until soft (about five minutes), add the garlic and fry for a further minute.
Add the Chantenay, the chopped mixed vegetables and the spices and fry for two to three minutes, or until the lovely spice aromas rise from the pan.
Finally add the mixed beans, tinned tomatoes and boiling water and bring everything up to the boil.
Cover the pan and reduce the heat to a gentle simmer and cook for around 20-25 minutes or until the vegetables are tender. Check after 15 minutes or so and, if the sauce is a little thin, uncover for the remaining cooking time.
Serve sprinkled with the chopped coriander and a dollop of coconut yoghurt.
Recipe from chantenay.co.uk
---
French shallot, Toulouse sausage and Borlotti bean stew
(Serves 4-6)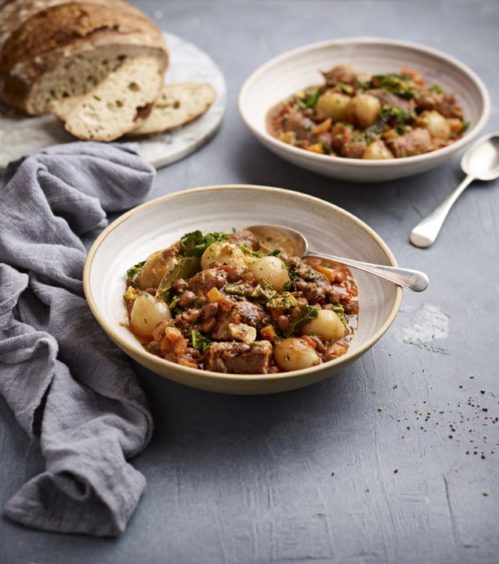 Ingredients
2 tbsp olive oil
12 shallots, peeled and left whole
8 Toulouse sausages or spicy/Lincolnshire sausage
1 medium carrot, peeled and diced
2 cloves of garlic, cut into slivers
400g can of tomatoes
400g borlotti beans, drained
100ml red wine
500ml chicken stock
Bay leaf
Black pepper and sea salt
150g shredded Savoy cabbage
1 tbsp chopped parsley
Method
Heat the olive oil in a heavy-based sauté pan or saucepan and add the shallots and sausages and sauté for four to five minutes, browning them all over.
Add the carrot and sauté for a further three minutes, not colouring too much.
Add the garlic and cook for a further 30 seconds, then add the tomatoes, beans, half the wine, stock, bay leaf, season well with sea salt and black pepper.
Bring to the boil and simmer for a further 15 minutes on a low heat. If the soup becomes too thick, add a little more stock, then add the finely shredded cabbage, parsley and the rest of the red wine.
Mix well and cook for a further five minutes, until the cabbage is just cooked. Slice the sausages into three, place in a bowl, and pour over all the bean soup. Season to taste.
Serve with crusty bread and chopped parsley.
Recipe from ukshallot.com
---
More in this series…
Three ways with courgettes: Chocolate cake, spaghetti with avocado and halloumi cake
Three ways with cheesecake: Make the most of summer berries and ginger with these tasty dessert recipes