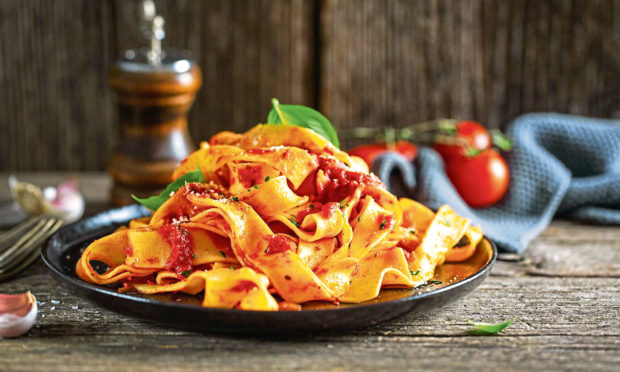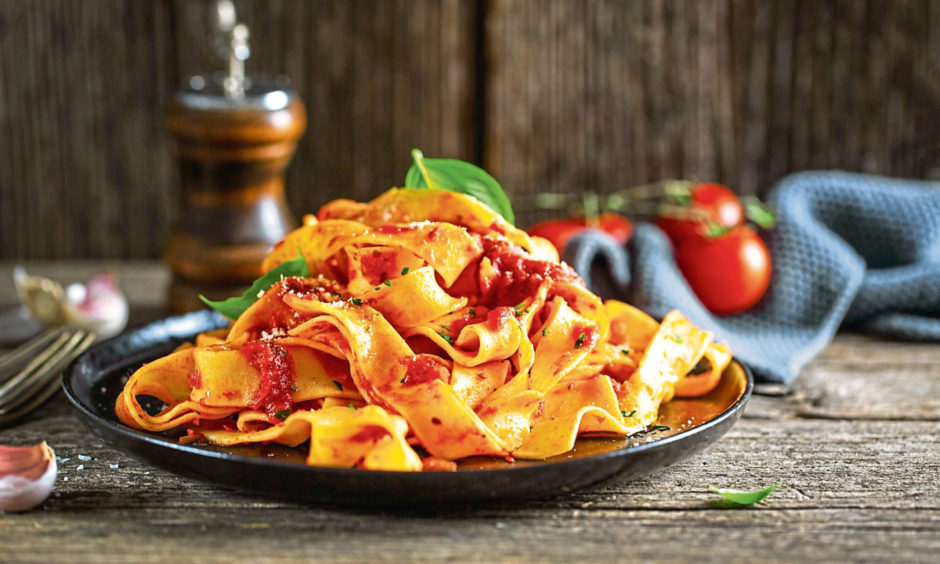 Make every weeknight a pasta night with this simple recipe for tagliatelle.
Pasta is so easy and quick to make that there's almost no reason not to have a few versions of it up your sleeve on any given day.
This sausage and quark ragu tagliatelle recipe from Graham's The Family Dairy is another easy one to add to your repertoire.
Check out some of our previous recipes in this series for more inspiration.
---
Sausage and quark ragu with tagliatelle
(Serves 4)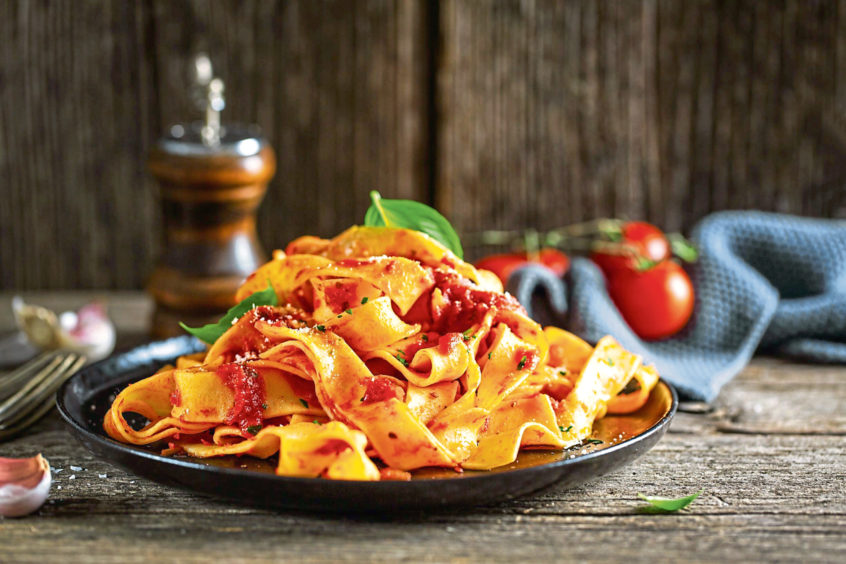 Ingredients
6 herby pork sausages
1 red onion
2 cloves garlic
2 red peppers
Pinch of dried chilli
150ml white wine
250g Graham's Natural Quark
50g grated Parmesan
Olive oil
600g tagliatelle
Bunch of parsley
Method
First chop all the veg, dice the onion and garlic. Slice the peppers thinly and chop the parsley.
Heat a frying pan and add the oil. Split the sausage skins and remove the meat. Add to the pan and start to fry. When it starts to take on colour, add the dried chilli. Frying the spices releases the oil and fragrance.
Add the onion and garlic and continue to fry until all is starting to crisp up. Add the peppers and sizzle it around the pan. The peppers will take around 15 minutes to cook so turn the heat down slightly.
Meanwhile, cook the pasta according to packet instructions and remember to season the water.
Pour the wine into the sausage pan. Bring to the boil and reduce the liquid down.
Drain the pasta and add to the frying pan. Add the quark, Parmesan and chopped parsley. Season with salt and pepper and give it a good mix before serving.
Recipe by Jean Graham for grahamsfamilydairy.com
---
More Midweek Meals…
Midweek Meal: A recipe for special fried rice with radish, celery and spring onions
Celebrate National Curry Week with this delicious Maldivian tuna dish