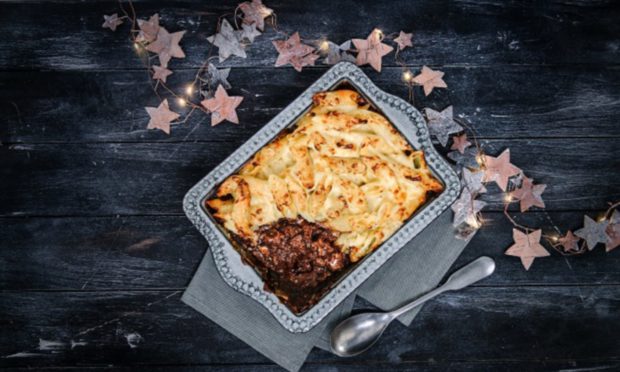 Make your taste buds sing with this nourishing recipe from Quality Meat Scotland.
When buying beef, lamb or pork look for the iconic Scotch Beef PGI, Scotch Lamb PGI and Specially Selected Pork logos as these guarantee the meat in your shopping basket has been sourced from local farms that adopt best practice regarding animal welfare and production methods, while also supporting local farmers.
---
Scotch beef ragu mac and cheese with crispy topping
(Serves 6)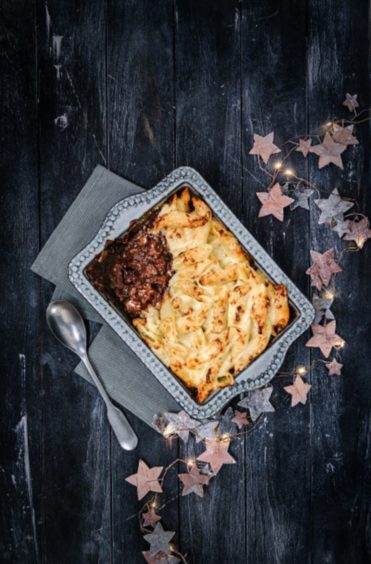 Ingredients
For the ragu:
400g lean diced Scotch Beef PGI
30g plain flour
2 tbsp rapeseed oil
200g tomato passata
200ml red wine
200ml low-salt beef stock
Salt and pepper
For the mac and cheese:
25g butter
A pinch of ground nutmeg
25g plain flour
600ml milk
1 tsp mustard of your choice
200g mature cheddar cheese, grated
250g macaroni or rigatoni pasta
Method
For the ragu:
Pre-heat the oven to 180°C/160°C Fan/350°F/ Gas Mark 4.
Toss the beef in the flour and season, then shake off any excess flour before adding to the pan.
Heat a heavy based pan and fry the beef in the oil a little at a time until golden.
Once beef is browned, add the passata, wine and stock.
Bring to the boil and then place in the oven for 60 to 90 minutes until the beef is falling apart and tender.
Transfer to a serving dish and set aside to cool.
For the mac and cheese:
Melt the butter in a pan, add the flour and cook over a medium heat for one minute.
Gradually add the milk a little at a time, mixing between additions until all the milk is added.
Add the mustard, nutmeg and the cheese (retain a small amount to top the finished dish) and season if needed.
Boil the pasta until al dente (cook for 2 minutes less than pack instructions).
Drain, then mix with the cheese sauce.
To finish:
Turn the oven temp up to 220°C/200°C Fan/425°F/Gas Mark 7. Place the ragu on the bottom of your serving dish, then top with the pasta and sauce.
Sprinkle over the remaining cheddar.
Bake in the oven for 20 minutes until golden and crisp on top.
Allow to stand for 5 minutes before serving.
Serve with a mixed leaf salad.
Slow cooker method:
To make the ragu in a slow cooker follow the first few steps.
After bringing the beef/sauce to the boil, transfer to the slow cooker.
Cook on low for 6 hours.
When the beef is tender and falling apart, the ragu is ready.
Thereafter, transfer to a serving dish and follow the steps for the mac and cheese and assembly.
For more Scotch Beef and Specially Selected Pork recipe videos and inspiration visit scotchkitchen.com or follow Scotch Kitchen on Facebook, Instagram or Twitter.