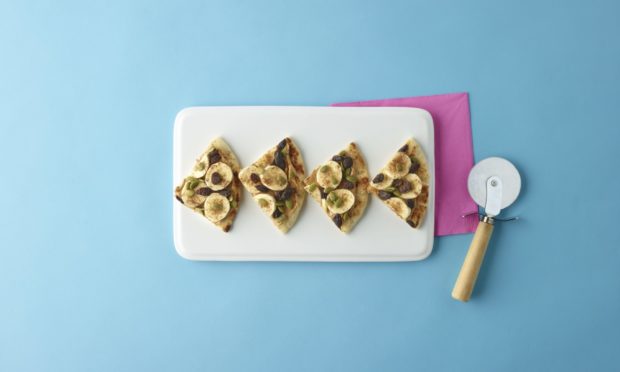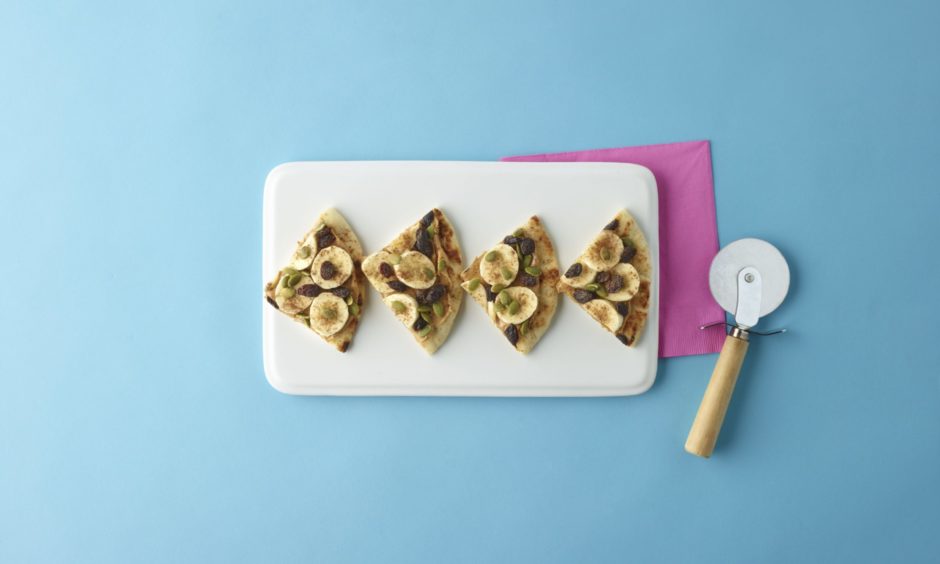 Whether they are heading back to the classroom, home schooling or playing outside, it's important for youngsters to get a good breakfast in them.
One quick and easy way to do this is to make breakfasts using American-style Skippy Peanut Butter.
Americans love protein-packed peanut butter, which can be enjoyed simply spread on to hot toast or fruit for those in a hurry.
For those will a little more time, these recipes are easy to make. For more Kids' Kitchen, take a look here.
Recipes courtesy of peanutbutter.uk.com
---
Skippy fruit burritos
(Makes 4)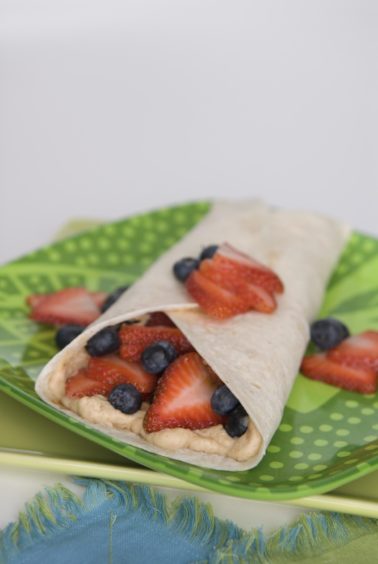 Ingredients
90g Skippy Peanut Butter Extra Smooth
250g vanilla low-fat yoghurt
4 x 20cm white or whole wheat tortillas
400g sliced strawberries
100g fresh blueberries
2 tsp cinnamon sugar (1 tsp cinnamon/1 tsp sugar mixed together)
Method
In a medium bowl, combine the yoghurt and peanut butter together and mix well.
Spread the peanut butter mixture evenly over the tortillas.
Top with berries; sprinkle with cinnamon sugar.
Roll and fold the filled tortillas.
---
Skippy Peanut Butter and jelly porridge
(Serves 1)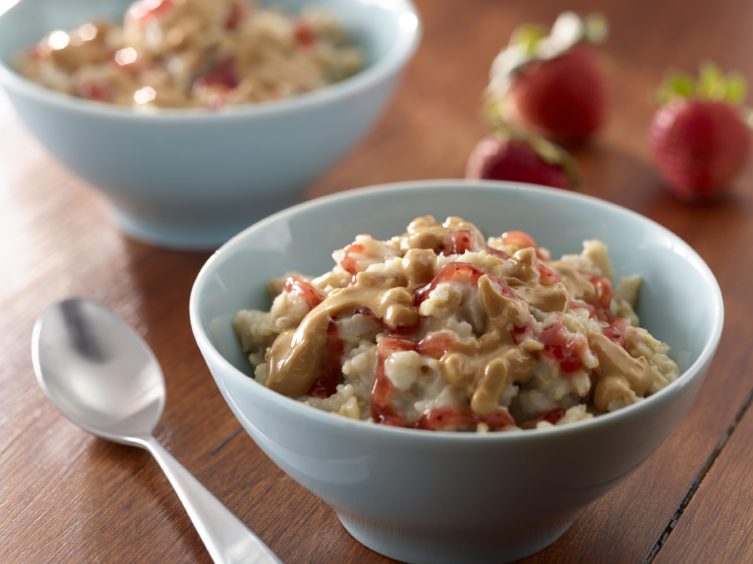 Ingredients
1 tbsp Skippy Peanut Butter Extra Crunchy
1 tbsp low-sugar strawberry jam
235g hot, cooked porridge
Method
Stir the peanut butter and jam into the hot porridge. Top with raisins or sliced fresh fruit, if desired.
---
Peanut Butter yoghurt and granola layers
(Serves 4)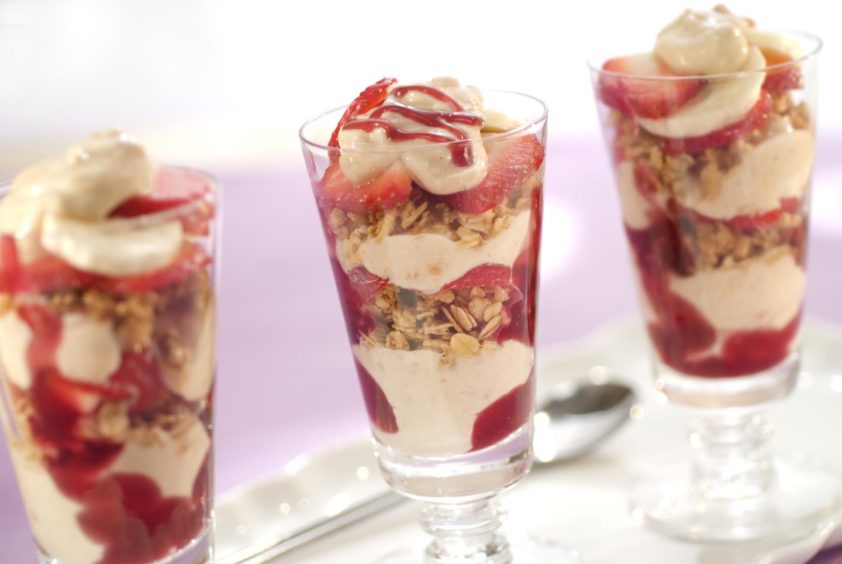 Ingredients
130g Skippy Super Crunch Peanut Butter
285g plain low-fat yoghurt
30ml honey
60g chopped pecans
100g crunchy granola cereal
1 medium banana, sliced
150g sliced strawberries
Fresh mint leaves, optional
Method
In a medium bowl, combine the yoghurt, peanut butter, pecans and honey. Mix well.
Spoon half of the peanut butter mixture into 4 glasses.
Top each with 2 spoonfuls of granola, then half of the fruit; repeat. Garnish with mint, if desired.
---
Skippy Peanut Butter banana breakfast pizza
(Serves 1)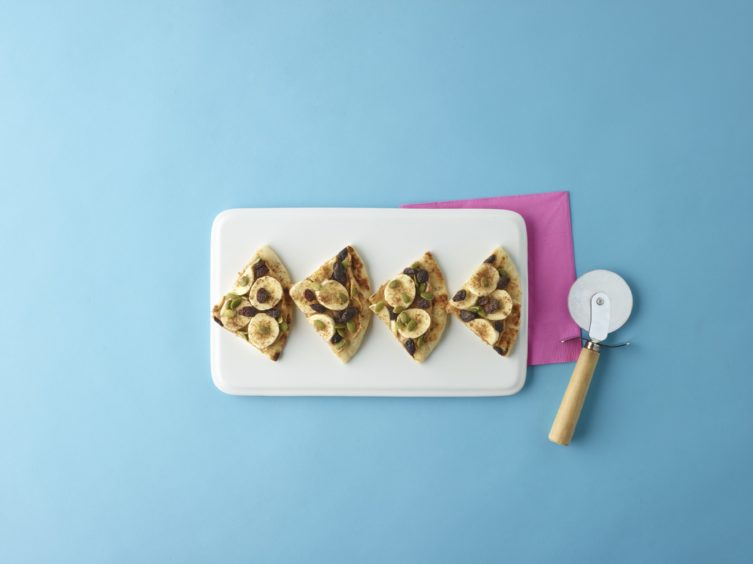 Ingredients
3 tbsp Skippy Peanut Butter
1 pitta bread or tortilla wrap, toasted
½ a large banana, sliced
1 tbsp raisins
½ tbsp pumpkin seeds
1 pinch of ground cinnamon
Method
Spread 1 side of pitta bread with peanut butter.
Top with banana slices and remaining ingredients.
---
More in this series…
Kids' Kitchen: Teach the bairns to cook with Scottish food writer Liz Ashworth