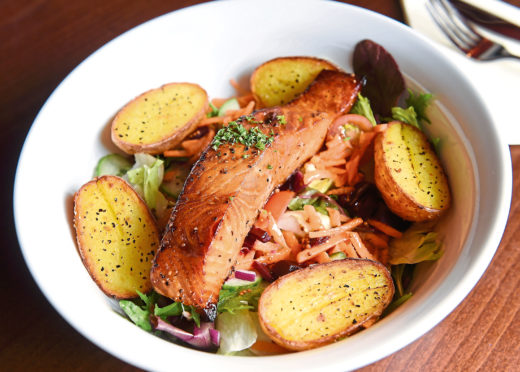 As a fully-laden snowplough drove past outside, I couldn't help but feel thankful that I was warm and cosy inside and tucking into delicious comforting food.
We'd found ourselves in Fiddler's Highland Restaurant in the village of Drumnadrochit by default.
Earlier that day, Madame Winter had shown us she still had a sting in her tail and hurled snow, thunder and gale-force winds at us, some of which had been strong enough to bring down a tree and block the road between Inverness and Drum.
But the road had been cleared and the weather brightened up enough by the time we set off to let us enjoy the scenic drive to the Loch Ness-side village where we'd booked dinner at a hotel.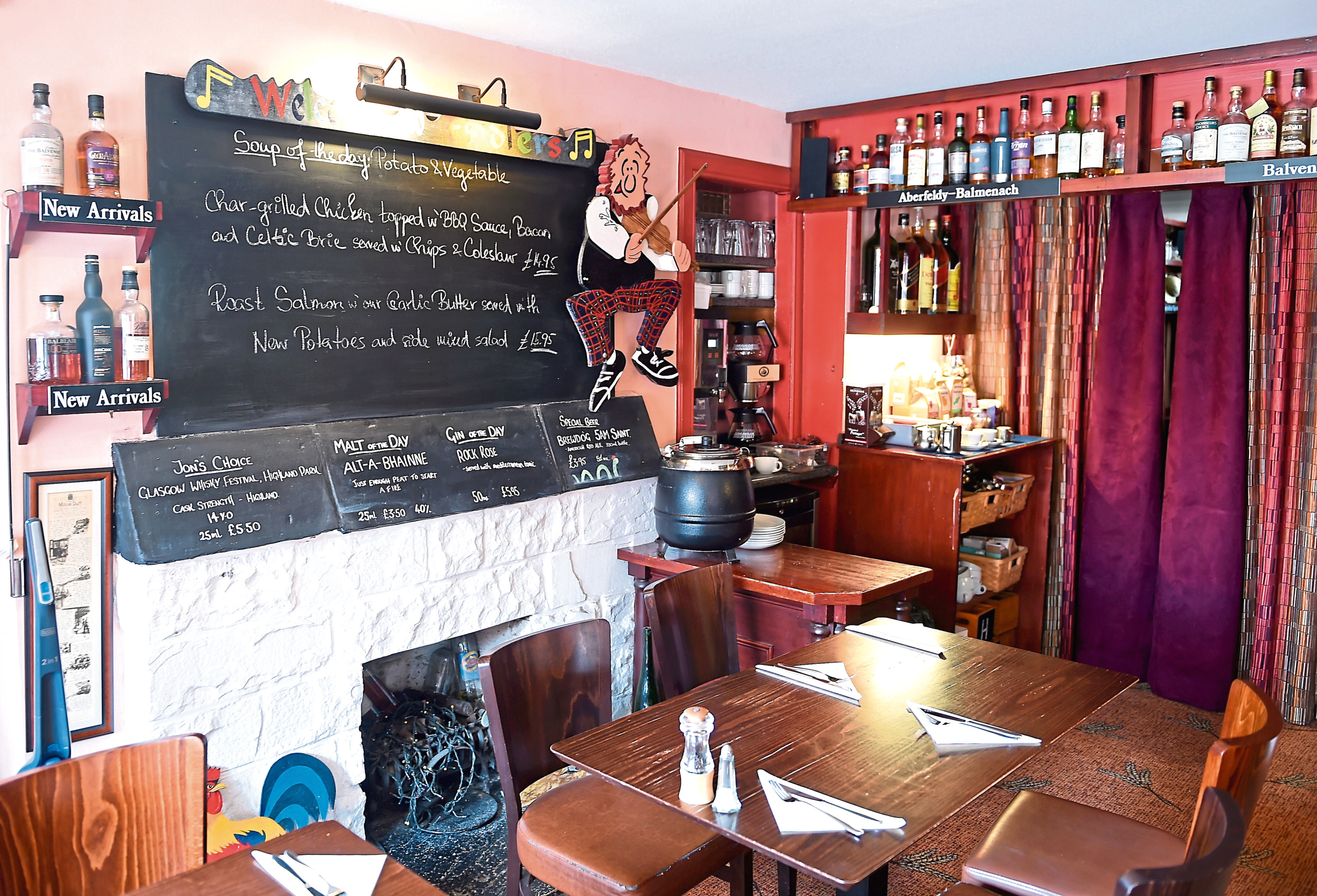 Once there we discovered the hotel was unexpectedly closed, which is why we wound up instead in Fiddler's, which is in the heart of the village.
The place was packed, mostly with visitors, and we considered ourselves lucky when they found us a table for two.
We were presented with menus and told in an informative and pleasant way about the day's specials.
To be honest, I could hardly concentrate as I was so taken by the huge number of whiskies on display – there are more than 600 on offer here, many of them rare and unique vintages.
Owner Jon Beach is passionate about whisky.
Fiddler's even has its own whisky club, The Loch Ness Whisky Parliament – now that's a group worth voting for!
A selection of the Parliament's favourite whiskies were displayed close to where we sat, alongside dozens of other bottles and books on the amber nectar.
The drinks menu is worth a read and I was delighted to see them offering the traditional hauf and a hauf (a half pint served with a dram).
They also offer trios of whiskies to try at a variety of prices and I was tickled to see whiskies from three long-gone Inverness distilleries – The Glen Mhor, Glen Albyn and Millburn – on offer.
I might have been tempted but, as they were priced between £19.95 and £24.95 a dram, I felt they were a little out of my budget.
A glass of the very pleasant house red and a Black Isle Blonde beer went nicely with our starter, Fiddler's prawn and whisky salmon sundae which, as you may have guessed, was served in a sundae glass.
On top of a nice crisp salad sat a fair mound of fat and juicy prawns covered in quite a spicy Marie Rose sauce and pieces of delicious smoked salmon.
Chunks of baguette were put to good use as we mopped up every last bit of this flavoursome classic starter.
As we waited for our mains we marvelled at the skills of the two young waitresses acting as unofficial ambassadors for the Highlands.
They answered questions from guests ranging from directions to Eilean Donan Castle in Skye to one about whether Mackie's ice cream is made with ewe's milk, and all answered with a smile.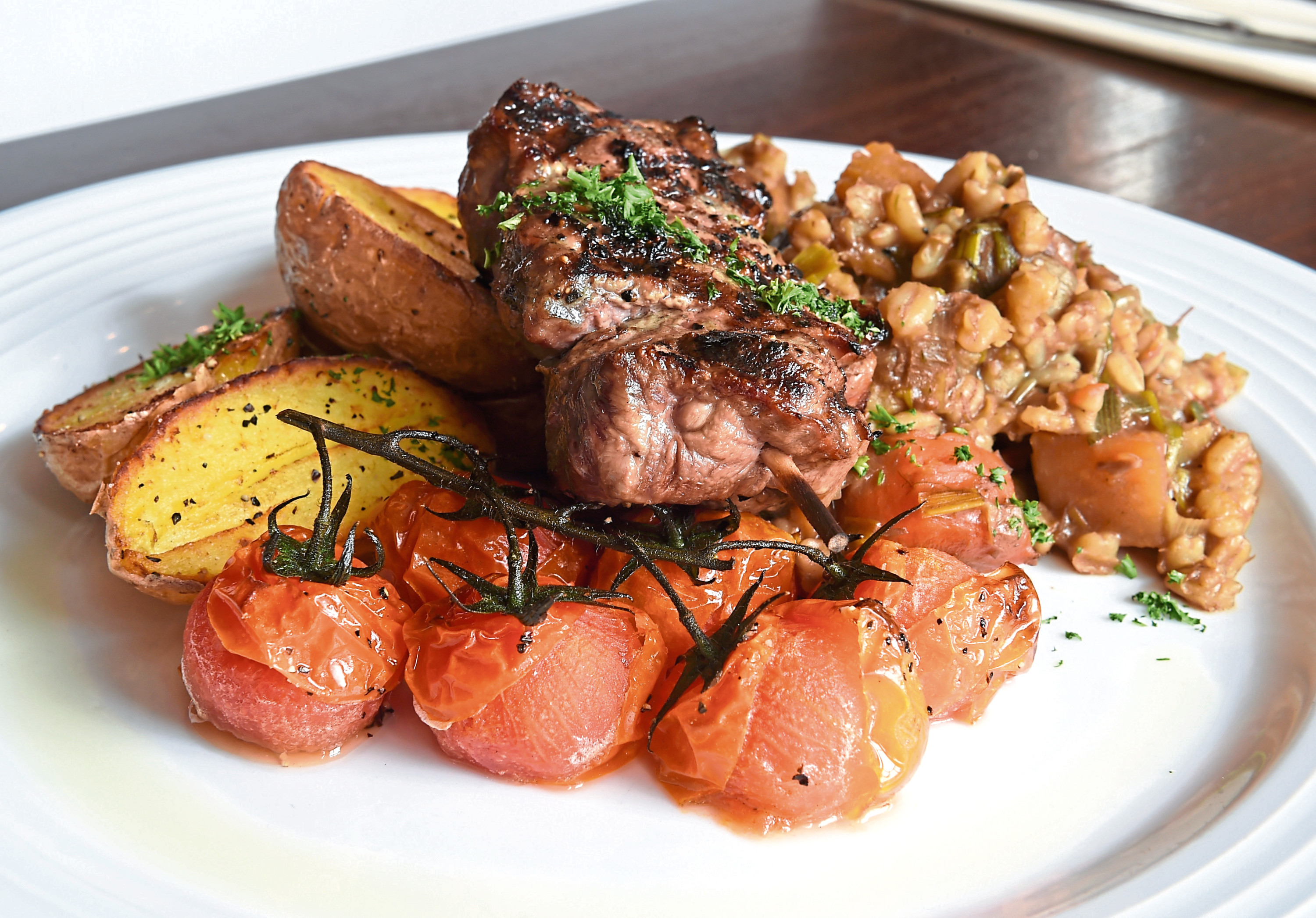 For the main event my partner had plumped for one of the specials, roast haddock with garlic butter, new potatoes and a crisp salad.
As his plate was presented, a waft of garlicky aroma made me wish, for a second, I'd ordered this.
While the aroma was strong, the garlic flavour was subtle enough to allow the fresh flavours of the thick, white haddock to come through. A winning combination if ever there was one.
Incidentally the tatties served with both dishes were slathered in butter and very moreish.
My main course was lamb two ways and it was sublime.
Lamb fillet had been cooked, kebab-style on the restaurant's chargrill, an impressive piece of kit that gave the lamb a fantastic barbecued flavour on the outside.
The meat was perfectly seasoned, the inside was tender and just the right side of pink.
The dish also featured slow-cooked shoulder of lamb with pearl barley, leeks and carrots.
Hearty, warming and full of flavour, it was the perfect choice for a chilly night.
We shouldn't really have had a pud but they looked so good it was hard to resist.
My partner opted for ice cream served with a dram or liqueur of his choice while the whisky sponge sounded good to me.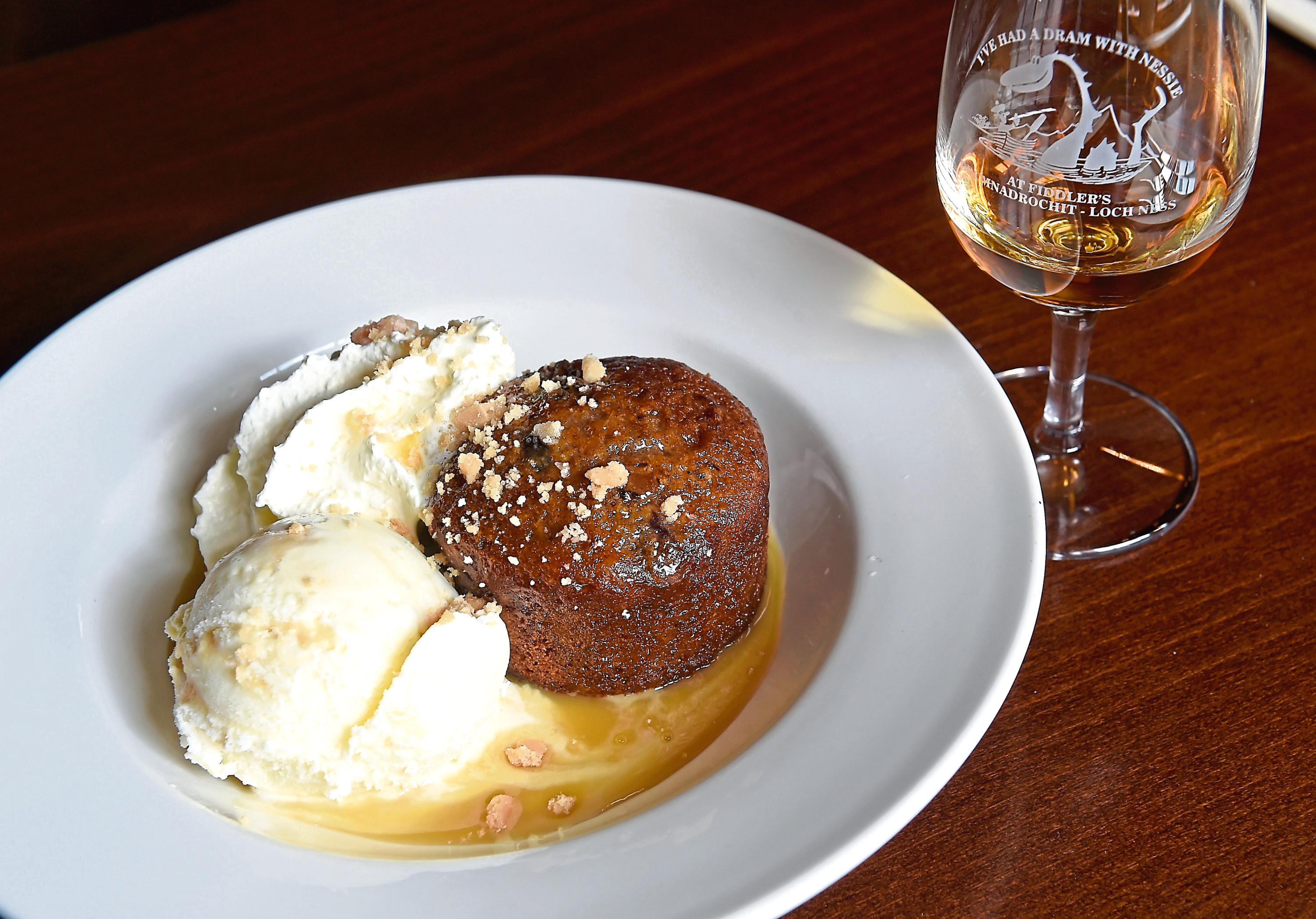 Akin to a sticky toffee pudding but with a nice warming hint of whisky in the light sponge and creamy sauce, it came with a scoop of Mackie's ice cream and whipped cream dotted with tablet – surely a contender for the most delicious Scottish pud around?
The measure of Dalwhinnie Winter's Gold served with my partner's ice cream seemed on the small side but the waitress explained it was the last in the bottle, and not quite a full dram, so he wouldn't be charged for it, which was a nice touch.
We may have found Fiddler's by accident but it was so good we'll make a point of coming here again, no matter what the weather throws at us.
THE RESTAURANT
Fiddler's Highland Restaurant
Address: The Green Mainstreet, Drumnadrochit IV63 6TU
t: 01456 450678
w: www.fiddledrum.co.uk
THE BILL
Prawn and salmon sundae, £6.95
Lamb, £17.95
Haddock, £14.95
Whisky sponge, £5.95
Ice cream, £3.50
Half-pint Black Isle Blonde, £2.50
Two large red house wines, £13.90
One large filter coffee, £2.75
Total: £68.45