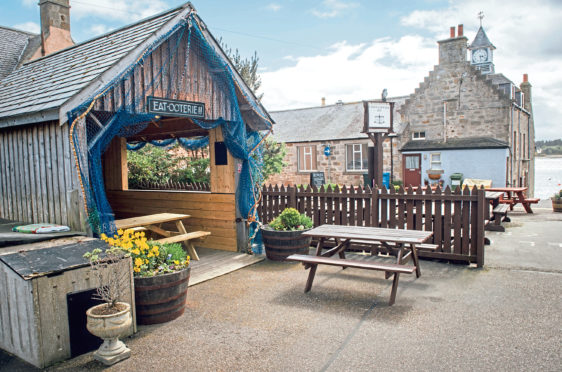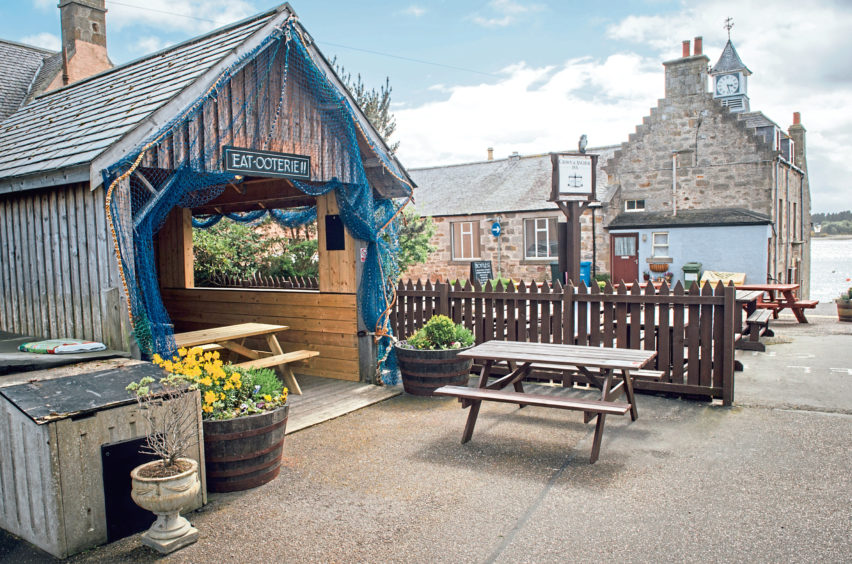 I fell in love with Findhorn Bay in Moray on my very first visit many years ago.
The gorgeous sweeping bay with delightful harbour, fantastic beach and pine forests is the perfect location to walk our dog and we have great memories of our children paddling in the calm, clear waters and collecting shells. And if you walk far enough, there's a colourful row of picture-postcard beach huts standing proud among the dunes.
We used to enjoy wandering past the rows of houses along the seafront, jealous of the people living there who are lucky to have this incredible view all year round.
During a recent trip to Nairn, we took a drive down to Findhorn for our evening meal and stumbled upon The Crown and Anchor Inn.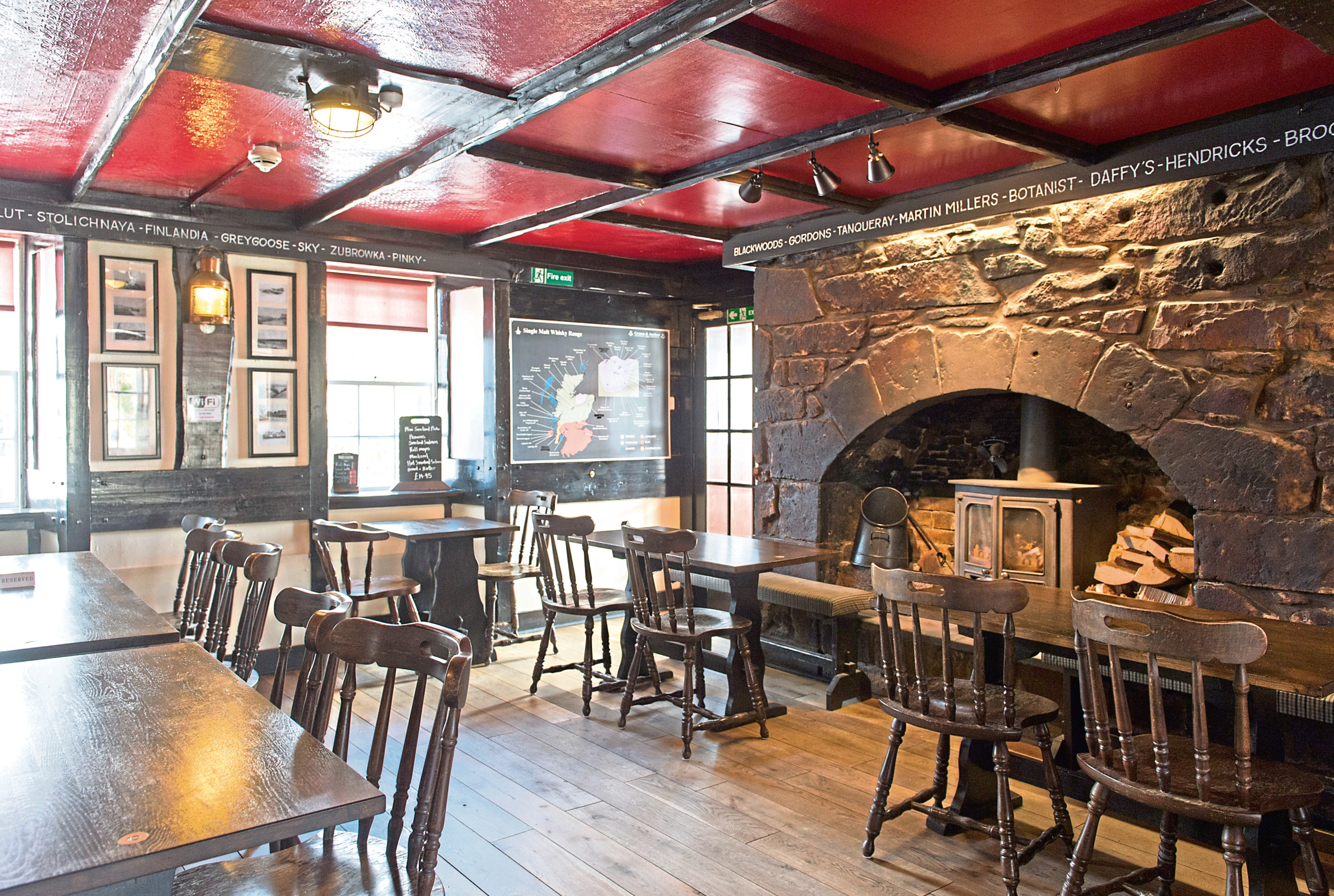 The hotel is situated just minutes by foot from the bay and has a large beer garden with a cosy wooden shelter called the "EAT-OOTERIE" where you can dine outside or just stop by for a drink with your dog. The outside is plastered with chalk boards featuring dishes from their menus and our mouths were watering by the time we reached our table.
Inside the inn, the bar is very traditional with dark, low ceiling beams, rustic wooden floors and a lovely wood-burning stove. Behind the bar there is a plethora of colourful bottles with more than 50 varieties of gin as well as an array of other spirits, liqueurs and cask ales.
Tables and chairs are basic but fit in with the style of the bar and most of them were occupied the Sunday evening we visited. There are two menus – a main menu and a specials menu – each with plenty to choose from. Orders must be placed at the bar where we were advised that last orders for the kitchen was 7.45pm, so we had to give in any dessert orders at the same time. That's easy for me, as I can always manage a pudding, but might not suit everyone.
Being so close to the sea we decided to kick off our meal with seafood. My husband went for his usual, Cullen skink, while my daughter and I shared some battered calamari. The soup arrived piping hot served with crusty brown bread. It was creamy and thick and full of potato chunks and smoked fish – absolutely superb. The calamari was well presented with a side of lemon and colourful side salad.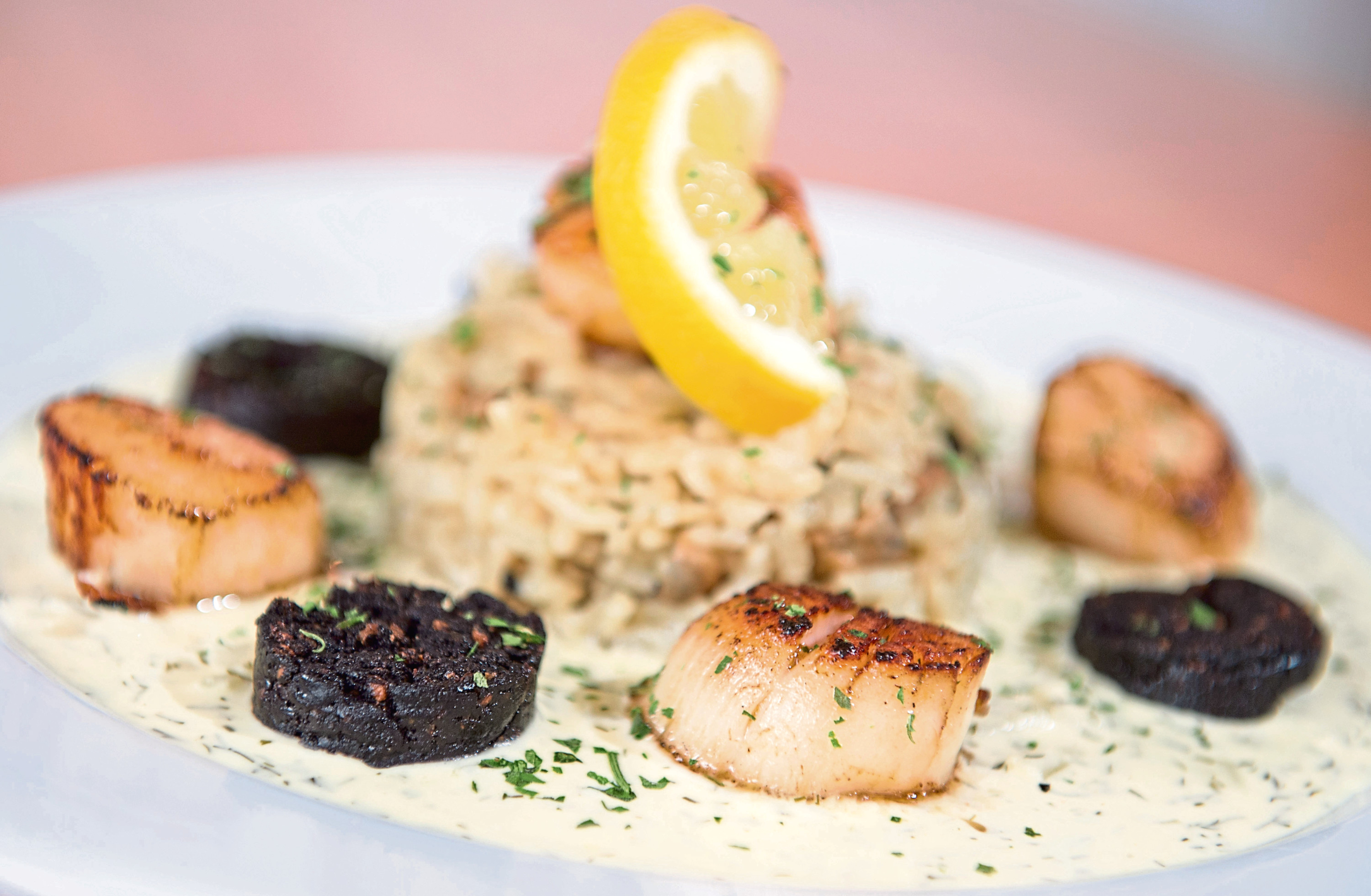 For mains, I ordered one of the specials that I had spotted on a board outside – Shetland scallops with black pudding and mushroom risotto rice. Once again elegantly presented on a large white bowl, the combination of flavours was top notch. In each mouthful I got the hit of the lemon and dill flavours from the sauce that the seafood and black pudding rested on.
My daughter thoroughly enjoyed her homemade lasagne that arrived with chips and garlic bread. Sticky chicken was my husband's choice and the chicken was served in a bowl with no skimping on the sticky sauce that packed quite a punch – it did come with a two-chilli warning on the menu!
And of course there was no deliberation over whether we had room for dessert as we had already ordered. Two sweets and three spoons coming right up.
The pavlova was an absolute showstopper. A large round meringue with the right amount of crunch outside and a sticky centre, adorned with strawberries and blueberries, a fruit coulis and a dollop of thick cream.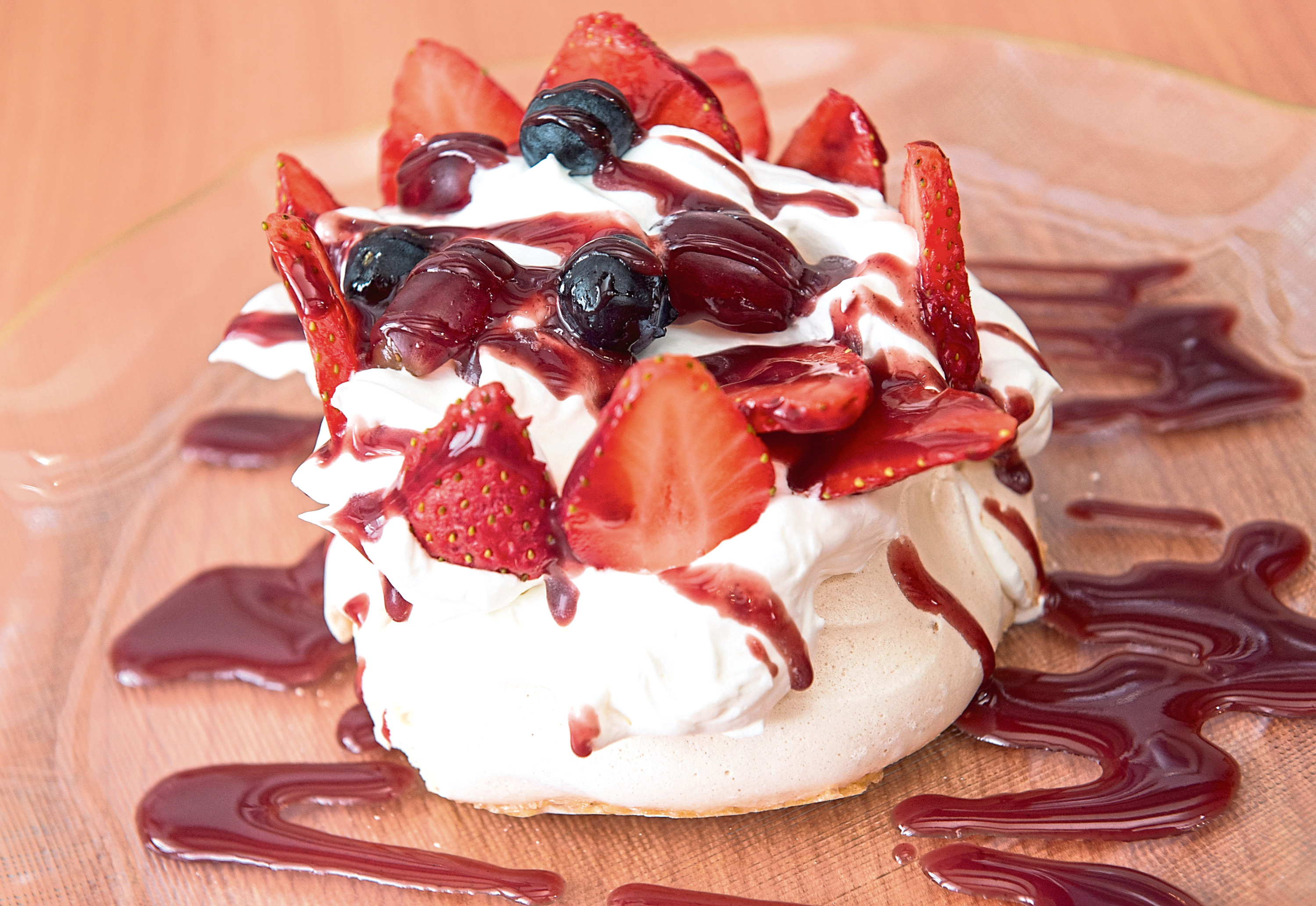 It was light, fresh and bursting with juicy goodness. My daughter's sticky toffee pudding was served with ample toffee sauce and ice cream, but she was disappointed in the sauce that was cold and lacked that distinct toffee flavour.
As we glanced around the bar we noticed we were the only diners left – they must like their early nights in Findhorn. We ended our evening with a relaxing stroll along the beachfront and were lucky to witness a stunning sunset.
If it's possible, I might just love Findhorn a little bit more.
The restaurant
Crown and Anchor Inn
Findhorn IV36 3YF
t: 01309 690243
w: www.crownandanchorinn.co.uk
The bill
Battered calamari £5.95
Cullen skink £5.50
Sticky chicken £11.25
Lasagne £11.25
Shetland scallops £17.95
Pavlova £5.95
Sticky toffee pudding £6.25
Soft drinks £7.80
Total: £71.90