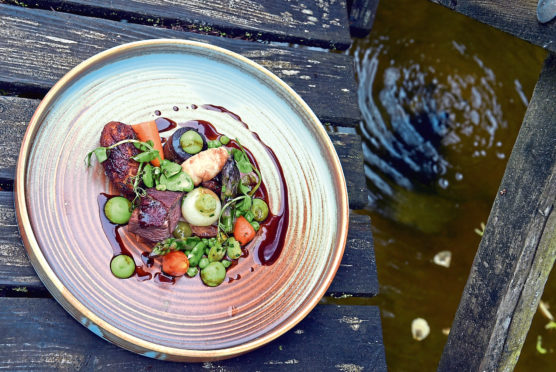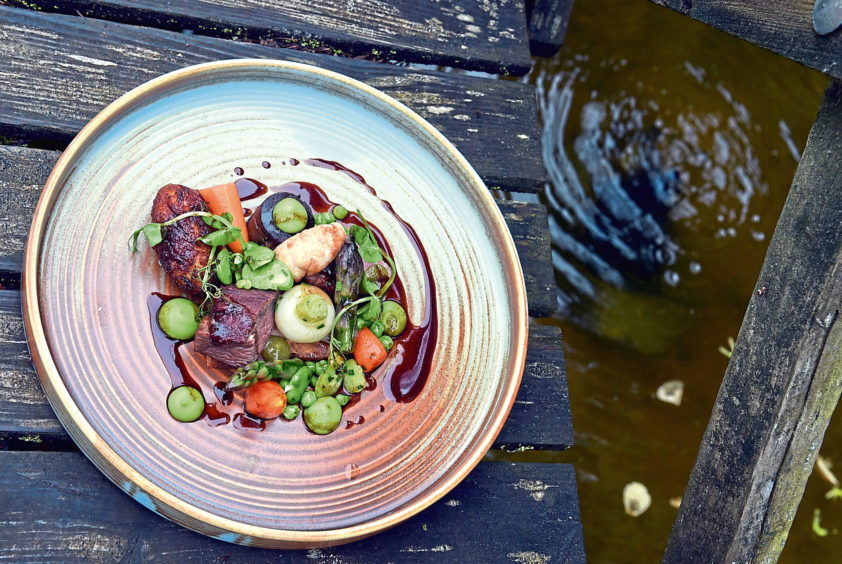 Nature laid on a perfect feast for our journey from Aberdeen to Douneside House on Royal Deeside for dinner in a former country mansion.
I'm embarrassed to admit it, but after a quarter of a century living in these parts, it was the first time we had taken in a view which had a profound effect on Queen Victoria, whose love affair with this part of Aberdeenshire is well known.
She was mesmerised by a sweeping panorama across the Howe of Cromar, not far from Tarland, with the summit of Lochnagar clearly visible 20 miles away.
The spot where she always stopped her coach to take it all in was named Queen's View in her honour, and a roadside sign marks the spot.
The Duke of Rothesay has described it as his favourite view of all time.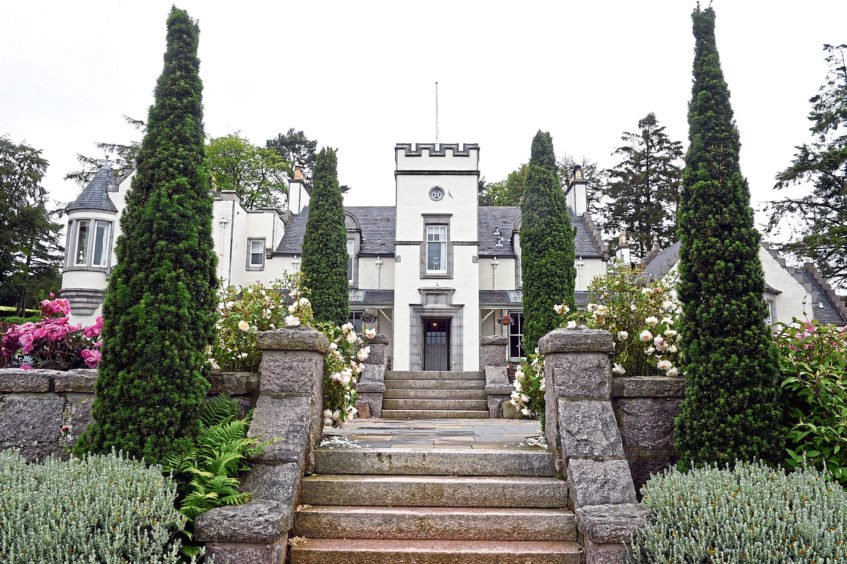 We arrived at palatial Douneside House soon afterwards and discovered this also had a jaw-dropping view from the front door.
It used to be a holiday home for the MacRobert family, but remains the jewel in the crown for the estate and is now owned by the charitable MacRobert Trust.
There is not enough room in this review to tell their extraordinary family story – suffice to say, it combines great success and achievements with terrible tragedy and enormous fortitude.
Chef David Butters has crafted beautiful high-end cuisine here.
After making our menu selections in a sitting room with the great view outside and roaring fire close by, canapes arrived.
Tasty morsels of salmon and caviar, and bonbons of haggis and Lochnagar cheese, signalled a special dining experience ahead.
For starters, east-coast crab, with ice cream, cucumber and avocados for my wife, and rabbit loin and braised leg, with chicory, parsley and mayo for me.
Rabbit is a dish I am not naturally drawn to for the usual soppy and illogical sentimental reasons, but it was tender and delicious.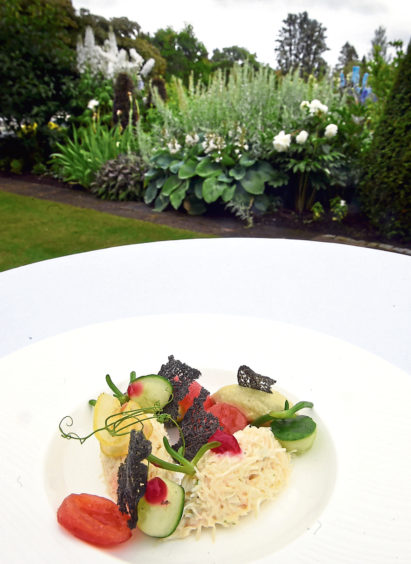 The crab was also plentiful and tasty, but the ice cream showstopper was on the bitter side for my wife's taste. I can't imagine how difficult this must be to get right, so we would not allow this to detract from the overall impact of the dish and its boldness.
For mains, lamb cooked three ways, with spinach, chantenay carrots and potato terrine, and for me, fillet of Loch Etive sea trout with petit pois, bacon and Shetland potato.
There is a little story about the lamb.
I called the hotel on the morning of the visit to explain apologetically that having looked at the compact table d'hote menu online, my wife was not keen on the main offerings of venison or fish.
In a flash, the delightful lady on reception offered to go out at lunchtime to buy chicken for the chefs to cook instead for my wife.
How about that for five-star service? I can't imagine that happening anywhere else.
As it happened, the menus were being changed and lamb made a welcome appearance.
It was just as well she plumped for that because it was an absolute charmer.
Lamb belly, shoulder and sweetbreads complemented each other superbly for taste and subtle variations in texture. They even cooked it well done at her request, even although we knew the "chefs' union" nearly always err on the side of pink.
Meanwhile, I had decided that Douneside finally convinced me that I now preferred trout to my long-time favourite of salmon. The trout here was fleshy and packed with flavour, and fairly substantial, too, in portion size.
I almost forgot to mention a virtuoso little taster from the kitchen which arrived before the mains: garden beetroot with beetroot ice cream and beetroot meringue.
OK, they were showing off their skills again, but why not? If you like beetroot, you'd be in heaven. We loved its originality and the delicate use of the beetroot flavouring, which was not overpowering.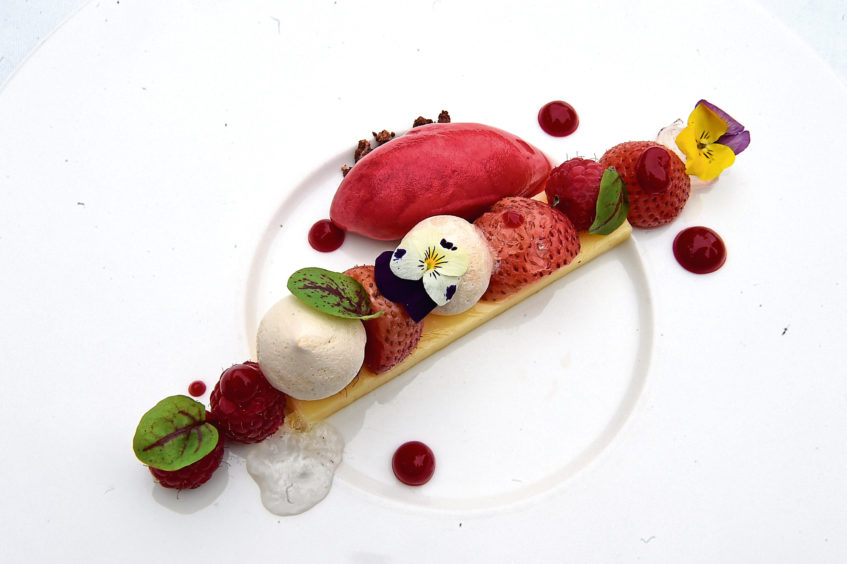 We rounded off with lemon curd, with berries, meringue and sorbet, which put predictable cheesecake to shame, and an artisan cheese board. The Blue Murder blue cheese was the star for me.
We sauntered out of The Conservatory dining room and gazed at personal MacRobert family pictures and mementos displayed here and there on the walls, which gave the place a homely and poignant feel.
This has a lot to do with Lady Rachel Workman MacRobert, I suspect, whose wish was to leave a legacy of peace and tranquillity here.
We had been taken on a journey of delightful and unexpected twists and turns by the chefs, too. We were sorry to leave, but we were looking forward to the views on our return trip.
The restaurant
Douneside House
Tarland, Aberdeenshire AB34 4UL
t: 01339 881230
w: www.dounesidehouse.co.uk
The bill
Three-course table d'hote menu x 2 £90
Cheese supplement £5
Tonic water plus dash £3
Glass of prosecco x 2 £19
Total: £117