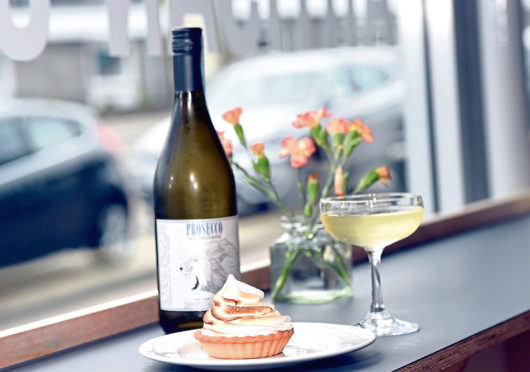 Figment hasn't even been open a year yet and already won Best of Aberdeen at the Scottish Cafe Awards.
Menus have been designed with the help of former MasterChef winner Jamie Scott and they continue to work closely with him on a regular basis.
Situated on Countesswells Road in Aberdeen, it has a large catchment area to draw from, and the cafe always looks busy when I pass by. It is well known for its speciality coffees, which they roast in-house, and they also supply other local businesses. It also has a dog-friendly area, so is the perfect stop to refuel while out walking your furry friend.
My friend and I were arranging a much-needed catch-up, so I suggested trying Figment for dinner as they have recently opened in the evenings.
The cafe is very light and airy and the decor quite understated, with simple wooden tables and chairs. An open vaulted ceiling exposes the wooden beams with fabulous festoon lights hanging from them.
A turquoise steel pillar and large painted letters DREAMERS WELCOME on the exposed brick gives the room a welcome splash of colour.
The tables are nicely set apart and we were warmly greeted with a couple of menus.
There is quite a small choice – cheese, meat and vegetable platters, a smoked haddock macaroni, cauliflower and lentil pakora and a chilli. I love a sharing platter, giving me the opportunity to sample lots of different flavours, so that was an obvious choice. As it was just the two of us, I enquired about the possibility of a half cheese and a half charcuterie platter, and the friendly young waiter was happy to oblige. We also ordered a bowl of their slow-cooked beef short-rib chilli to share.
They have a great little drinks menu featuring some very nice wines, proseccos and local beers. I also loved the descriptions under all of the drinks which makes for interesting reading. I've never tried a beer that tastes like a fruit salad and is as colourful as the most hideous Hawaiian shirt!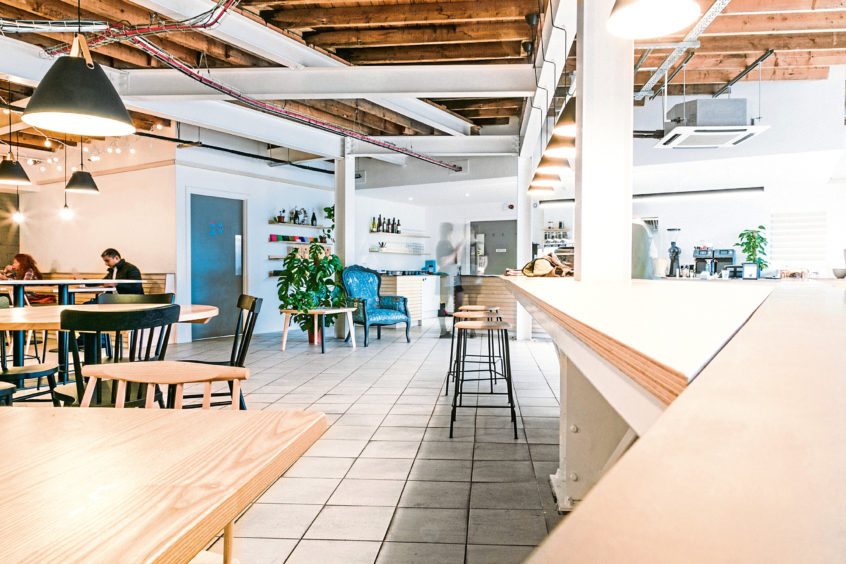 As it was such a fine sunny evening, we settled for a bottle of Prosecco Frizzante – described as elegant with crisp citrus flavours. And I have to admit it was one of the nicest proseccos I have ever tasted, but at £25 possibly not the cheapest.
Before long, our food arrived and the platter took up half of our table. Served on a rectangular black slate, the food all looked so fresh and colourful. We munched on flavoursome salami, air-dried ham and bresola accompanied by a delicious chilli ham and pesto. In fact, the chilli jam was so yummy we requested a refill half way through.
On the "cheese" side of the platter we devoured the Isle of Mull cheddar, Fet Like cheese, goat's cheese, onion chutney and roasted artichoke. It was an absolute feast of fresh flavours and textures and we took our time savouring every mouthful. We were also given some thick chunky bread and oatcakes, although we thought just the two oatcakes each wasn't quite enough.
And as for the chilli – wow, fabulous. The slow-cooked beef just melted in your mouth and it was smothered in cool sour cream and mashed avocado. The accompanying homemade nachos gave the dish that perfect crunch.
While draining the last of our prosecco, we were offered a cake or coffee but declined. I must admit the individual lemon meringue pie that I spied on my way out made me slightly regret that decision, but it's the perfect excuse to return.
I noticed on their social media pages that they have now introduced ice-cream sundaes using homemade sauces and sweet treats – now that's my idea of a dessert.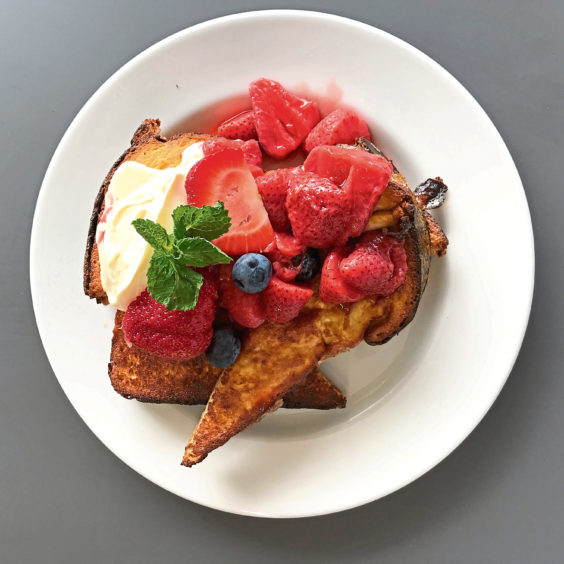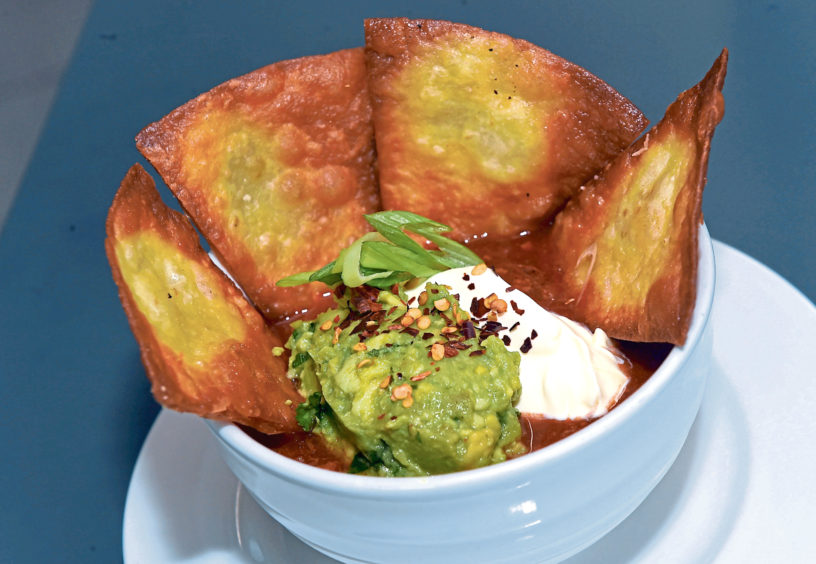 We thoroughly enjoyed our catch-up, and I have no doubt Figment is a welcome addition to the area. We have vowed to return and try out their enticing brunch menu that is served until 3pm.
And if you have walked your dog beforehand, then it's more than acceptable to finish with a lemon meringue pie!
The restaurant
Figment
70 Counteswells Road, Aberdeen AB15 7YJ
t: 01224 467500
w: https://figmentcoffee.co.uk
The bill
Half cheese/half charcuterie £23
Chilli £9.95
Prosecco £25
Total: £57.95