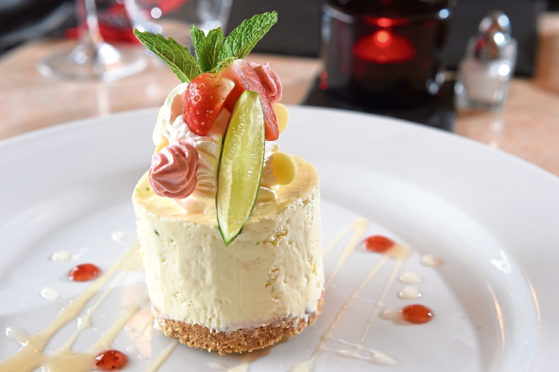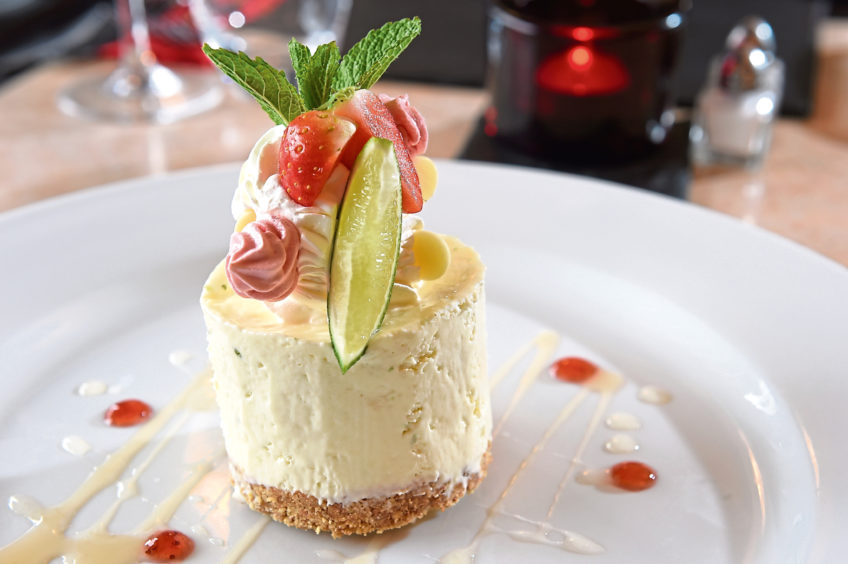 McBain's by the River is a relative newcomer to the Inverness restaurant scene having only opened earlier this year.
And, as the name suggests, it occupies a prime site on the Ness, offering diners a glorious view as well as the opportunity of a bracing walk after their meal.
But it also places them right next to some well-established and much-loved competition. Inverness is unusual for its size in the sheer number of high-quality, independently owned restaurants operating here. I can count half a dozen of my favourite eateries within a few hundred yards of this new venture, so they are certainly going to have to be on their game if they are to compete in such a busy market.
I was excited to see if they could match up to their illustrious neighbours.
The simply decorated dining room was comfortable and warm as we settled in. The friendly staff were attentive and quickly took our drinks order and introduced us to the extensive menu. We were quite early so could have chosen from either the pre-theatre or the main menu. And there were also two starter and two main course specials. We were spoiled for choice.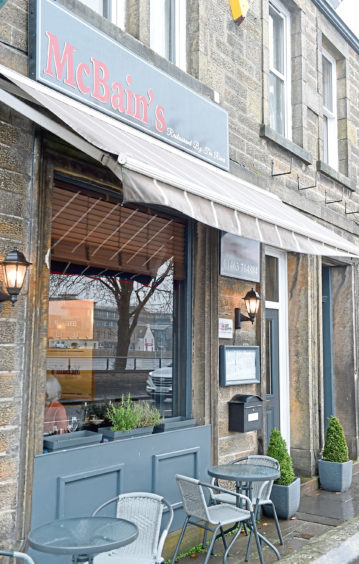 For a reasonable £14.95 we could have picked from four starters and four mains on the pre-theatre offer, but we were in no rush so decided to look at the main menu.
With seven starters and eight mains to choose from, it took quite a while to narrow down what I would have. My partner is a real fan of mushrooms and rarely misses an opportunity to pick any mushroom dish on offer. But for some reason he overlooked the wonderful-sounding garlic and thyme chanterelle in a parmesan cream sauce for scallops with bacon, parmesan and rocket salad and an apple and cider dressing. It looked a picture and he was delighted with how the scallops had been cooked. They hit that Goldilocks spot of being neither overdone and tough nor raw and sushi-like and were just right.
The ham hock terrine with beetroot chutney and the tempting deep-fried brie fritter almost proved irresistible, but I'm afraid I'm a bit of a sucker for the old haggis and neeps, so chose that with asparagus and a whisky sauce. Real comfort food and served beautifully. It was topped with a pretty micro-leaf salad. The whisky sauce was very subtle and didn't overpower the rest of the dish, as it can do in less capable hands. I'm sure this will be a real winner with tourists keen to try our fabled haggis without committing to a full portion.
It was no easier to choose a main course. I could have happily picked the venison or the pork or the sea bass or the duck – they all sounded lovely, but I had to choose and eventually went for the lemon sole fillets wrapped in Parma ham with sun-dried tomatoes, spinach and a prawn, lemon and dill cream sauce.
My partner was surprised because I don't often choose the fish dish, but there is something about lemon sole that always appeals. It is delicate and subtle and I was keen to see if the chef could combine the robust, distinctive flavours of the prawn and Parma ham without overpowering the fish. It was beautifully cooked. The sole was flaky and moist and the salty ham provided a great contrast. The prawn sauce was packed full of flavour. Each component of this dish was cooked to perfection. However, there may just have been one big flavour too much for the poor wee sole to cope with. But I might be being overly critical – I ate every scrap.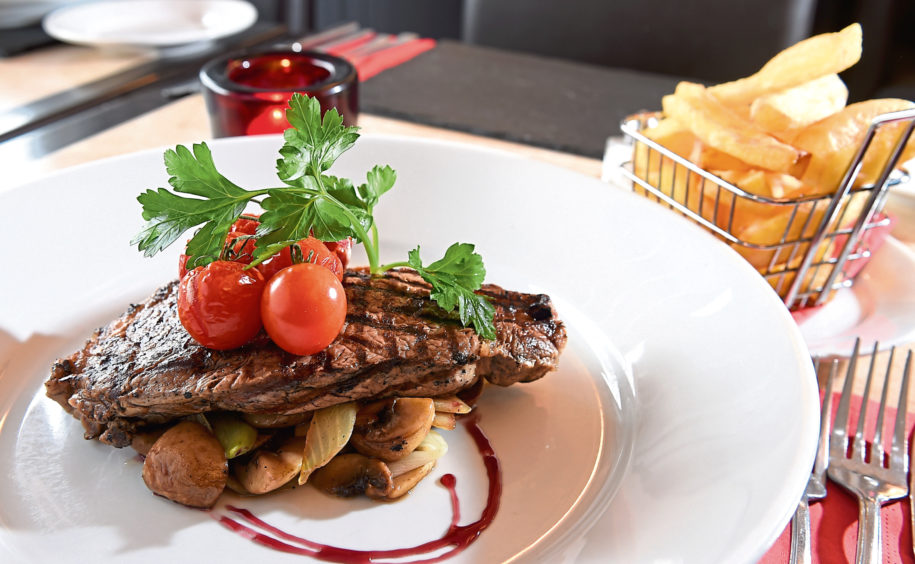 The steak my partner ordered, however, was perfect. It came with pan-fried onions and mushrooms (I knew he would get his fix of mushrooms one way or another) and a generous portion of hand-cut chips. So generous I helped him out with finishing them. But I never got a sniff of the 28-day matured sirloin.
We both fancied desserts. The dark chocolate nemesis sounded intriguing but I decided on the old favourite: sticky toffee pudding. What is not to like about this wonderful, sweet and moreish pudding, which came with lashings of toffee sauce and an excellent vanilla ice cream?
My partner chose the white chocolate and lime cheesecake with a vanilla syrup. It looked beautiful on the plate and was quickly demolished.
McBain's by the River might be the new kid on the block in the Highland capital, but if they maintain this quality of service and cooking, it is set to become as firm a favourite as some if its more established competitors along the riverbank. We will certainly mark it down for a repeat visit soon.
The restaurant
McBain's by the River
10 Bank Street, Inverness, IV1 1QY
t: 01463 714884
w: www.facebook.com/mcbainsbytheriver
The bill
Speyside haggis £7.95
Scallops £11.95
Lemon sole £19.50
Steak £19.95
Sticky toffee pudding £6.50
Cheesecake £6.50
Latte £2.80
Diet Coke £2.50
Sparkling water £2.50
Total: £80.15