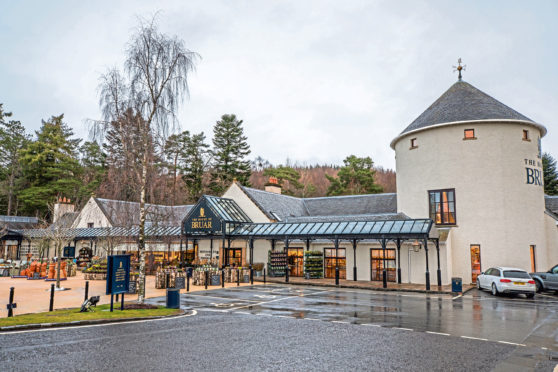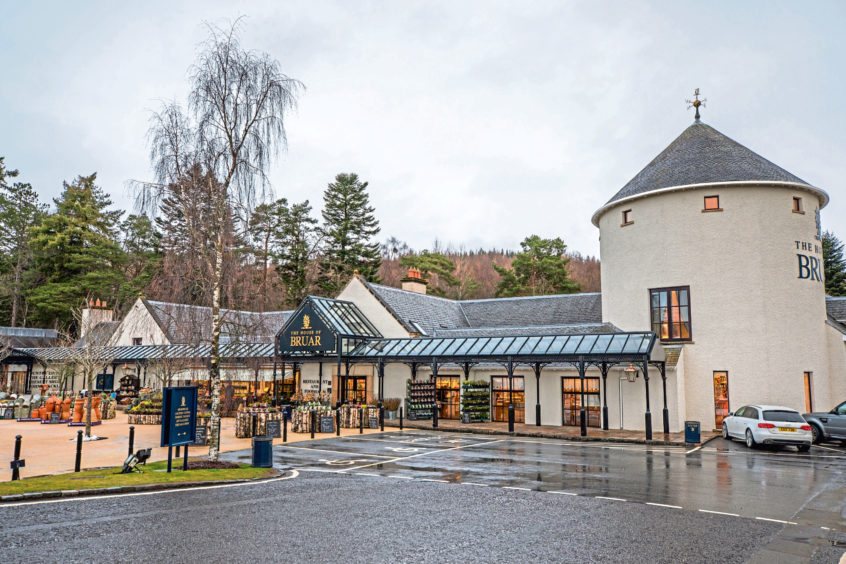 I'm not much of a shopper, and can think of 100 things I'd rather do than spend my free time raking round the shops.
But there is an exception to the rule – a place I'm always up for visiting – and that's The House of Bruar on the outskirts of Blair Atholl.
It fits perfectly, the description of a destination shopping venue.
To be honest, I find it difficult to drive the A9 between Inverness and Perth without turning the car into the family-run venue.
And it's not just because it has what are possibly the nicest free toilets in Scotland.
There's a fabulous riverside walk at the back that's been something of a local beauty spot for centuries.
Leading to a lovely waterfall, it's a fairly easy climb, and one that the kids, assorted dogs and myself have tackled on many an occasion.
For those who enjoy browsing or spending, there's an amazing, upmarket range of fashion, clothing and gifts on offer, which has led this to be described as "The Harrods of the North".
A quick walk through these outlets is usually enough for me because it's the restaurant and food hall that's my idea of shopping heaven, and I'll admit, at times, I've had to be dragged out of the latter before blowing the weekly budget.
For foodies like myself, this always-busy food hall is an Aladdin's Cave of edible and drinkable treasures.
Shelves groaning with artisan Scottish produce, counters stacked high with cheese, seafood, cold meats as well as a great butchery section and always cheerful staff on hand to help you make the right selection.
There's always samples of food on offer, and while there's a temptation to over-indulge with the samples, it's best not to eat too much if you plan to have a main course in Bruar's Rod and Reel Restaurant.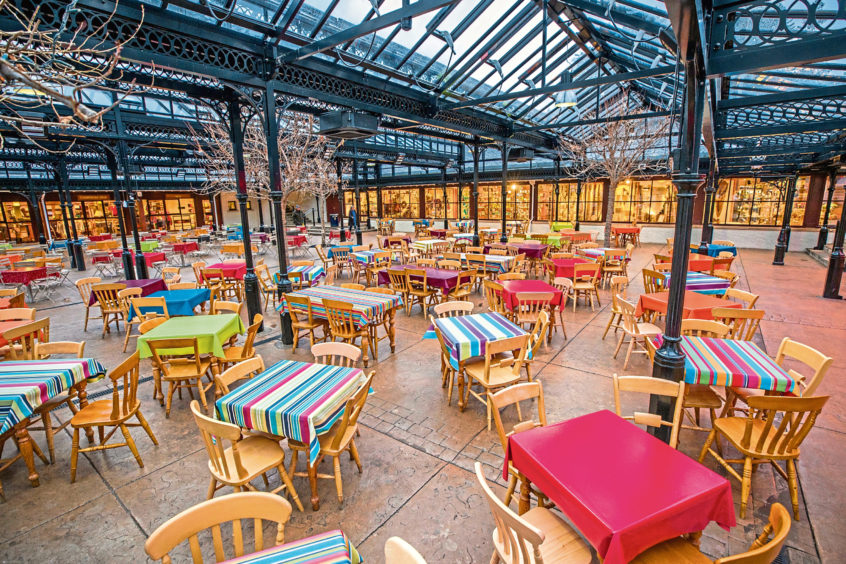 If you can, simply stop at the main entrance to it and take in all the sights and smells, as under gleaming glass counters, there's a veritable feast of dishes to tempt you.
The seafood counter, for example, had at its centrepiece a whole poached salmon, presented in a delicate, slightly curved way that made it look like it had just leapt from the river on to the platter. Oysters, mussels, prawns, smoked salmon – what a mouth-watering selection.
There are also soups, a salad bar, hearty sandwiches and freshly-made cakes for those looking for a lighter bite.
We beat a path to the hot buffet/carvery section where a team of chefs were ready to serve food that had been freshly made in the kitchens here.
The roasts looked tempting and succulent, the grilled Hebridean salmon in a citrus and parsley butter delicious, while the homemade, award-winning sausages and mash set me salivating.
All the pork, beef and lamb on offer is outdoor reared on Aberdeenshire farms, while the wild game comes from Perthshire estates.
Will Stephenson, from Elgin, is head of the restaurant, and responsible for devising the menus and creating the recipes which the talented team of chefs then prepare.
I plumped for a breast of Scottish chicken served in a white wine, mushroom and cream sauce, while my other half, who only eats meat about twice a year, couldn't resist the Aberdeen Angus steak and ale pie.
This pie has a well-deserved legendary status thanks to a combination of buttery-but-flaky, melt-in-the-mouth pastry, large chunks of tender steak and a gravy so rich and flavoursome that only good manners stop you from licking the plate.
As it's a self-service restaurant you help yourself to veg – roast and boiled tatties, diced turnip and carrot, perfectly cooked Brussels sprouts and green beans to name but a few – along with lots of sauces, mustards and other accompaniments.
The pie was simply superb – I'd challenge any Scottish granny to make a better one – while my large chicken breast was equally good; really tender while the sauce had an ideal balance of wine and cream flavours.
Diners can sit in the country-style dining room or the large Victorian-style glass-covered conservatory – we chose the latter.
Thanks to the wrought-iron work, fairylight-clad trees and big heaters, it had the air of a French street cafe.
Delicious aromas of coffee and freshly warmed croissants coming from the recently-opened cafe within the conservatory added to the happy, chatty atmosphere.
By the time we'd finished eating these hearty platefuls, we were pretty full, yet somehow managed to find space to share a pudding – a creamy, raspberry-topped cheesecake that went very well with two frothy cappuccino coffees.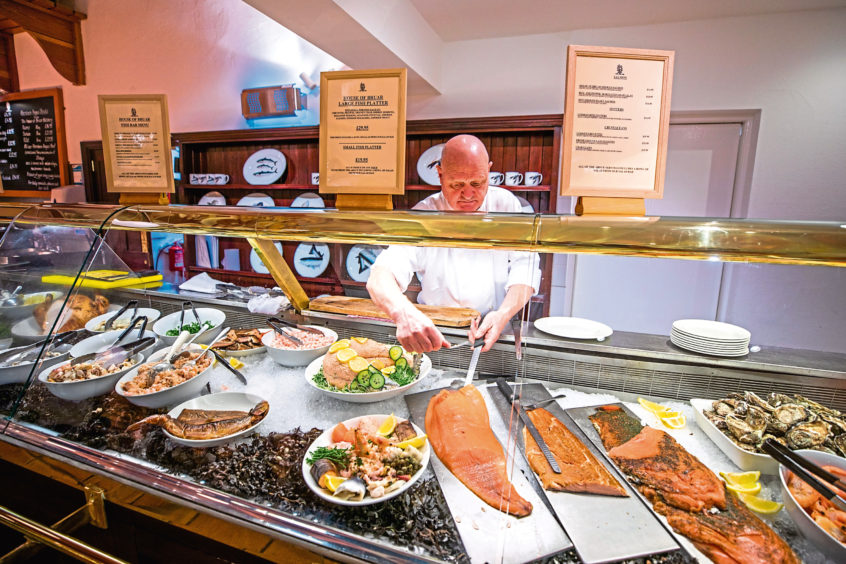 After a big lunch, I've discovered, is the best time to visit the food hall as you are less likely to be tempted to go a little crazy buying things that take your fancy.
And yet, I had to be dragged away again…
The restaurant
The House of Bruar
By Blair Atholl, Perthshire PH18 5TW
t: 01796 483236
w: www.houseofbruar.com
The bill
Steak pie £13.95
Chicken in wine sauce £12.95
Cheesecake £4.25
Two cappuccinos £5.50
Total: £36.65