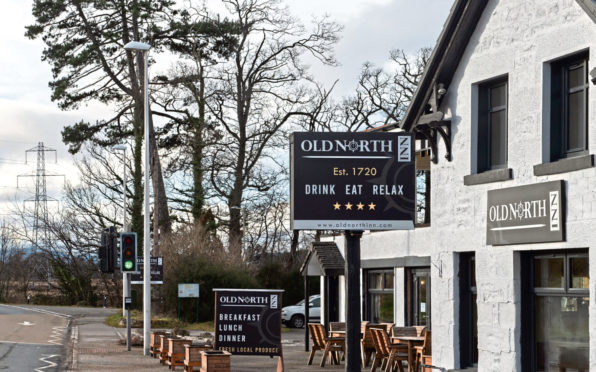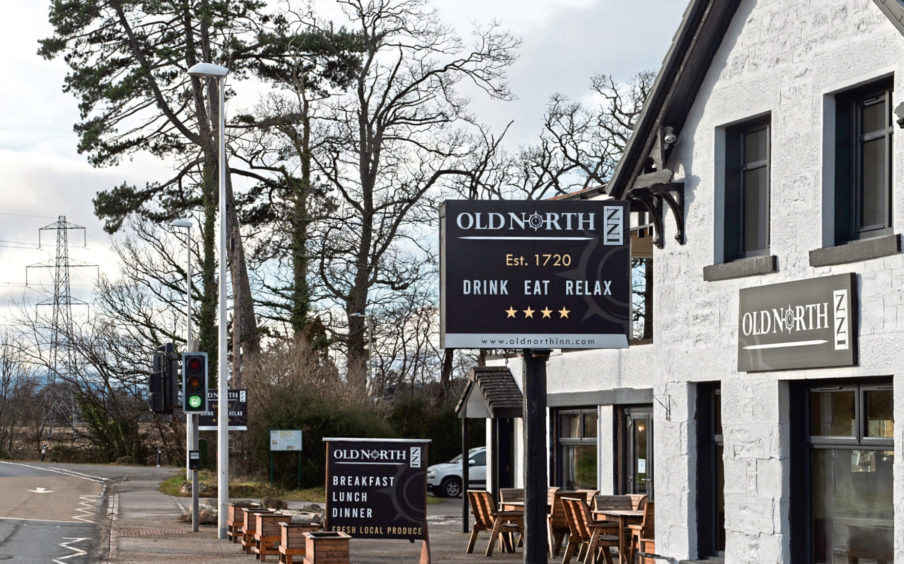 A vegetarian friend told me about a trip to a restaurant in rural Scotland some years ago when he could find nothing he could eat on the menu.
He decided that the best course of action was just to ask for a plate of chips, but he was a bit worried they may have been fried in beef dripping so asked what they had been cooked in? With a slightly puzzled look the waiter replied: "They're cooked in a big pot".
I think most vegetarians of a certain age will have had similar experiences of a time when there was little understanding of their dietary needs. Most had their fair share of stodgy omelettes, soggy goat's cheese tarts and limp salads, and been disappointed when the vegetable soup arrived but had clearly been made with chicken stock.
But how times have changed.
A few weeks ago I stopped off for an evening supper at the Old North Inn near Inverness. It's exactly the sort of place where, a few years ago, you would have been hard pressed to get anything that was not strictly for carnivores. But on this dreich January evening, I found a full vegan menu that was tempting enough for my companion – a committed meat eater – to give it a go.
The Old North Inn at Inchmore – a 300-year-old coaching inn – is still better known to many locals as The Bogroy. It's one of those places that seemed to struggle in recent years. It doesn't have a large local population and its proximity to Inverness must create challenges.
So it was heartening to see the new owners were making a real go of it and have clearly spent a lot of money on improvements. The Inn lies close to the start of the North Coast 500 route. It's perfect for anyone looking for a hearty meal before they set off or a place to relax after completing Scotland's most talked about drive. The bar is bright and cheerful with a lovely relaxed vibe.
We were greeted by a charming waitress who couldn't have done more for us. And once we had made our choice – and my dining companion had decided to go vegan for the night – we sat back and looked forward to our meal.
The menu offered handcrafted stone-baked pizzas, steaks and burgers that all sounded delicious, as well as a decent choice of other dishes. When he saw the house special NC500 burger being served to a neighbouring table, my companion started to question his decision to stick to the vegan menu – but not for long.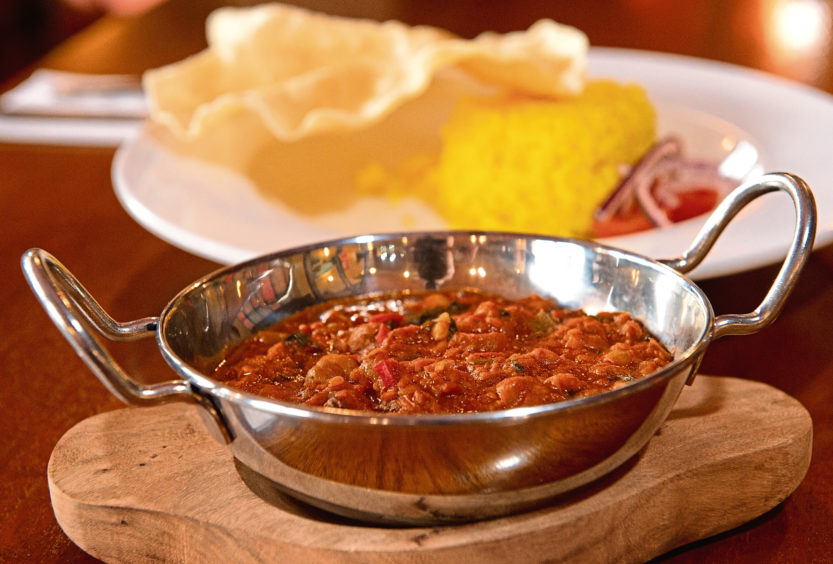 His starter was beetroot falafel and salad. This was not the sort of tasteless apology for a salad my veggie pals endured in the '90s. It had a variety of leaves, crunchy pickled candy beetroot and was dressed with a fresh vinaigrette. But the star of the show were the falafel. They were delicately spiced and the beetroot added a wonderful contrast to the rich chickpea paste. They were delicious little bite-sized pieces and were a long way from the very heavy, stodgy offerings that can pass as falafel in some places.
I went for a very traditional prawn cocktail. I loved it – the prawns were as fresh as can be and the salad and dressing quite delightful.
His chana dal curry was packed with flavour. Even I was forced to admit it had been an inspired choice, and I think I was a bit jealous. The jasmine rice was fine, but the meal was let down a little bit by the naan bread, which looked and tasted a bit like a supermarket's value brand. Having said that, it didn't spoil his overall enjoyment of the curry, which was really excellent.
Sticking to tradition, I had chosen hunter's chicken for my main course. I must admit I'm a sucker for this dish and my fellow diner confessed if he hadn't gone all vegan for the evening, this would have been his dish of choice. Who wouldn't like chicken, cheese, bacon, barbecue sauce with fries and coleslaw? It's so moreish. I loved it and cleared my plate.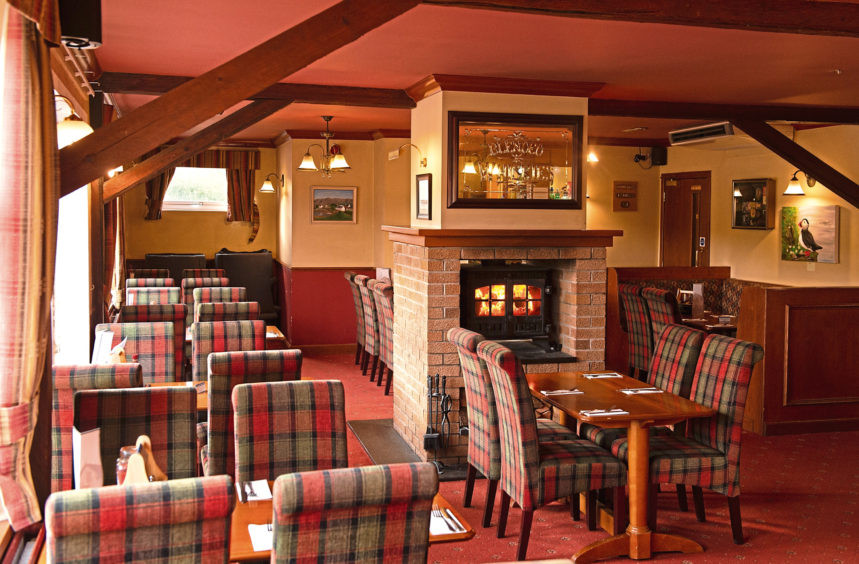 Predictably, I couldn't see past the churros with chocolate sauce for my dessert and wolfed them down. He finished off with a vegan chocolate fudge cake. It was gooey and rich and, he claimed, the perfect end to his vegan meal. Although I'm not sure if the ice cream he demanded to accompany his cake counted as being vegan? Oh well, at least he tried.
The Old North Inn has really upped its game and it deserves to succeed. I suggest you stop by for a great meal, following in the footsteps of all those travellers over the last three centuries.
The restaurant
The Old North Inn
Inchmore, Inverness IV5 7PX
t: 01463 210212
w: oldnorthinn.com
The bill
Prawn cocktail £4.95
Beetroot falafel £5.95
Hunter's chicken £12.95
Chana dal curry £9.50
Churros £4.50
Vegan brownie £4.50
Half pint Yard Bird beer £2
Large Coke £3.20
Total: £47.55