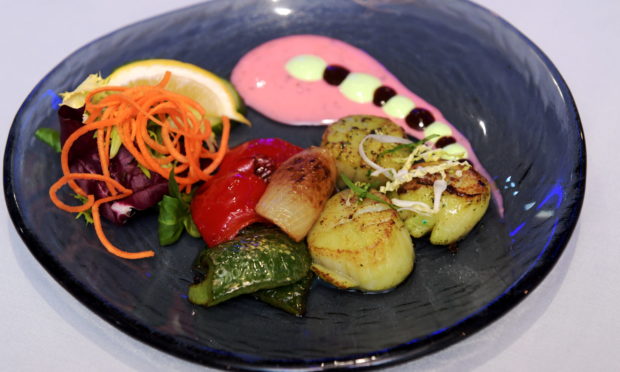 There is a great view of the Himalayas' mightiest peak from the Mount Everest restaurant.
It adorns the cover of one of their menus; the view from the entrance is somewhat different – the only "peaks" are a cluster of industrial roofs surrounding it.
The peculiar thing about Mount Everest Nepalese/Indian restaurant is that it sits bang in the middle of a modern industrial estate.
As we approached in the dark we passed various engineering and logistics premises and, then, there it was – a neon light blinking at the end of the road. A beacon of hospitality beckoning us on across the nearby Aberdeen city boundary.
It seemed a well-beaten trail with diners' cars lined up outside like climbers massing for an attempt on Mount Everest.
From outside it looks like a typical business unit. Inside it is far more traditional and cosy.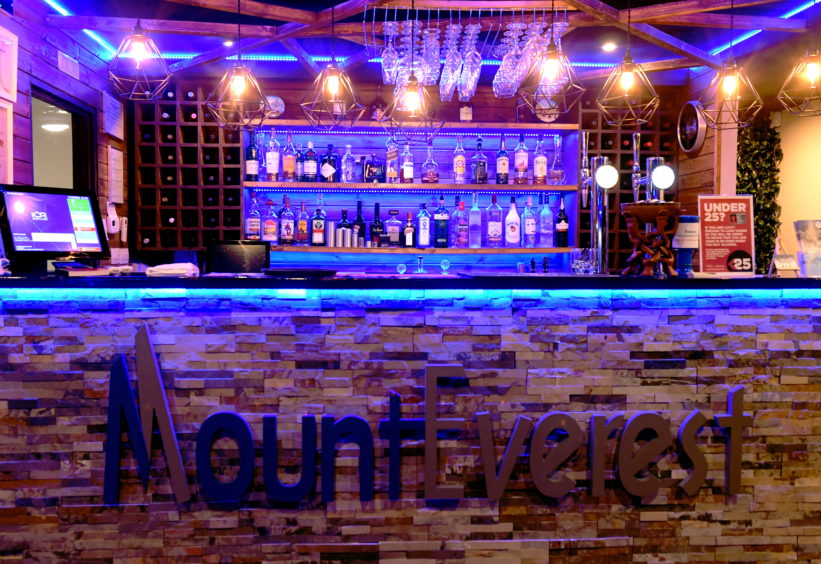 Chairs and tables occupy the central dining room, with attractive booths along both walls at the sides.
We reckoned these would be quite coveted for their relative privacy as we gazed at them from our small table for two.
We kept craning our necks towards them in envy, which did not go unnoticed elsewhere.
Within a minute a man in charge tapped my wife's shoulder, confided a booth was coming free and would we like it?
You could not see our feet for dust.
Top marks to him for his perception and observational skills in knowing exactly what we wanted.
If only other waiters elsewhere learned these tricks of the trade instead of walking past as though in a trance – leaving diners feeling invisible.
We were in the right place at the right time, I suppose, but in our cosy booth we got down to the serious business of studying the menu. Unfamiliar Nepalese dishes rubbed shoulders with many old Indian favourites.
Luckily, staff invest a lot of effort in guiding you through the menu, to make your selections easier.
"You can't eat in a Nepalese restaurant and not try Mo Mo," we were informed by our smiling waiter.
He was right, of course. It often seems safer to go down the tried and trusted path, but look at what you can be missing.
So we spiced our three starters up with Mo Mo, popular as Nepalese street food and an appetiser.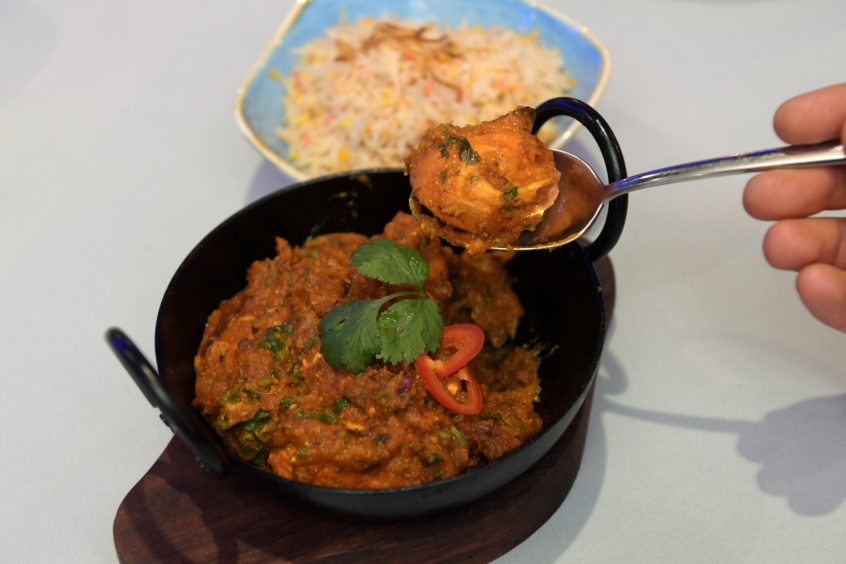 Served with spicy tomato and sesame chutney, it was delicious and reminded me instantly of Chinese soft dumplings.
The line-up of starters included big, juicy, pan-seared scallops, with "a hint of mint", and chicken samosas with a scrumptious hand-crafted pastry.
We stuck with Mount Everest Nepalese specials for mains, too.
Gorkhali chicken breast is a lighter, sweeter curry ideal for someone like my wife whose tolerance to hot spices is low.
The sauce is cooked with yoghurt, but honey is often added to achieve a lighter, sweet consistency, and she enjoyed her dish.
Nothing is ever straightforward with me and so it proved again.
I hooked on to Tirsuli Machha straight away (chunks of monkfish in coconut and creamy yoghurt).
I love this wonderful fish, but did not fancy the lighter sauce. I thought this might be a problem, but the obliging staff switched it to my sauce of choice: Balti.
Heavier, spicier and thicker – it made my night.
Spicy aloo potatoes, a parotha with garlic, and poppadoms with chutney helped to fill the space on our table.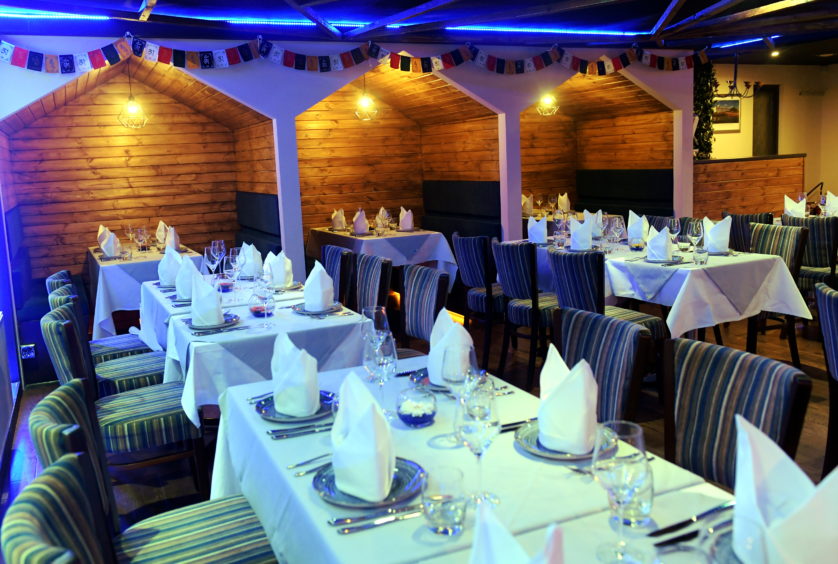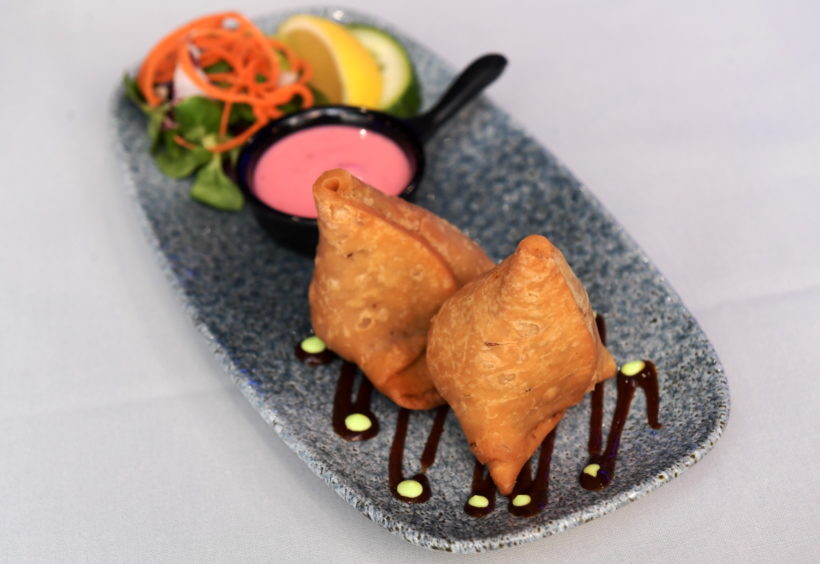 Throughout the night the place was busy with customers who provided a buzzing atmosphere, and the service, although naturally under pressure at times, coped well enough.
I went back a week later for a takeaway, and it was the same kind of picture.
We could see they are building a loyal customer base, but it's still worth shouting from the mountain top that this is a real gem.
The restaurant
Mount Everest
Blackburn Industrial Estate, Woodburn Road, Blackburn, Aberdeenshire, AB21 0RX
t: 01224 790795
w: mounteverestaberdeen.co.uk
The bill
Scallops £6.90
Chicken samosa x 2 £9.80
Chicken Mo Mo £4.90
Gorkhali chicken £9.90
Tirsuli Machha £10.90
Everest aloo £4.10
Poppaddoms x 3 £2.70
Chutney tray £1.95
Pilau rice £2.90
Garlic parotha £3.20
Mini bottle prosecco x 2 £15
Tonic water £2.50
Still water £3.95
Total: £78.70