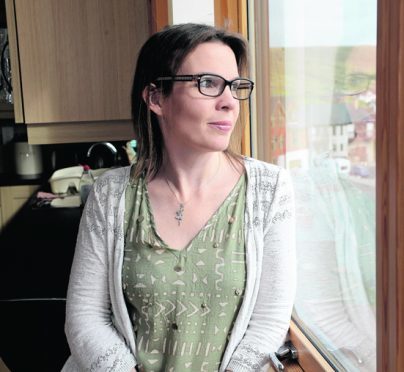 As families around the world sit down to Christmas dinner, Jolene Masson faces the prospect of Christmas thousands of miles away from her daughters, in her fight against multiple sclerosis (MS).
Instead of celebrating with Leyna, 14, and Lori, 13, Jolene will be undergoing pioneering stem cell treatment in Mexico in the hope it will slow down a disease which has left her in constant pain for more than 30 years.
MS was almost unheard of in children when Jolene was diagnosed,
aged seven, in 1984, and it was even more of a rarity in Lerwick, Shetland, where she was born and still lives today.
MS is a neurological condition for which there is no cure. People are normally diagnosed between the ages of 20 and 40, meaning Jolene became a medical rarity overnight.
The symptoms are different for every sufferer – but Jolene struggles with overwhelming fatigue and sensation problems, as well as the "terrifying" emotional toll and fears she may end up in a wheelchair.
The stem cell treatment, which is called Hematopoietic Stem Cell Transplantation, isn't currently available on the NHS, but a massive fundraising effort could see Jolene get a second chance at life.
"MS was practically unheard of when I was diagnosed and, at the time, doctors thought I might have a brain tumour," said Jolene.
"My poor mother was so worried because I had balance problems and double vision so I was flown to the mainland.
"In Aberdeen I was given an MRI scan and lumber puncture so when the diagnosis came all the doctors were in shock.
"It was just the beginning for me though and it had never been heard of on Shetland. There is still a great lack of understanding today."
The current treatment for MS involves steroid medication and Jolene has repeatedly gone into remission only to be faced with relapses.
She believes there needs to be more awareness surrounding MS as many people do not understand its impact unlike diseases with more obvious symptoms.
"The only way I can describe it is that my normal is very different from anyone else's kind of normal," she said.
"There are so many silent symptoms like pins and needles in my feet which have been constant for about a year, alongside stiff legs and numbness in my body.
"MS is very unpredictable and I can't explain the impact it has emotionally. Everybody's MS path is different but this could lead to a severe disability or leave me bedridden.
"It's the future which is terrifying. I'm a glass half full sort of person, but it is very difficult to live with and particularly now I'm a mother."
Jolene was first given a glimmer of hope when she saw a documentary on the treatment of MS using stem cells and quickly set things in motion to receive the treatment in Mexico at a cost of £70,000.
Stem cells have the potential to help treat many conditions, including MS, and researchers are currently exploring whether it is possible for stem cells to become cell types which could slow down the disease and even repair existing damage.
Stem cells have already been successfully used in the treatment of leukaemia but the procedure does not come without its risks, about which Jolene has thought long and hard.
"I'll have chemotherapy to destroy the maturity of my existing immune system, my stem cells will be returned to my body but this comes with risks and death is one of them," she said.
"My white blood cell count will be very low, meaning I'm far more vulnerable to infection.
"Something like a cough could actually be fatal but I'm willing to chance it if there is any of hope of reversing the damage done and halting this disease.
"Having MS doesn't just impact on me physically because there is so much going on inside my head."
Jolene hopes she will be able to walk long distances again and make the most of spending time with her daughters. She will be in Mexico for roughly five weeks.
The cost of treatment alone is £40,000, with flights and accommodation an additional cost.
Aftercare involves special infusions which will cost £5,000. Jolene is hoping to raise £30,000 to contribute to the cost overall, and will be supported in Mexico by her partner, Craig Johnston.
Jolene's journey comes after the MS Trust revealed that there is a shortage of nurses specially trained to help MS patients across the UK, with a worrying 64% of patients living in an area where there aren't enough nurses available including in southern Scotland.
"I think I'm so determined to do this not just for me and my family but
because this is the only treatment available that gives hope to MS sufferers," said Jolene.
"I've lived with this for 33 years. I can't let another 33 years pass by without taking a chance."
To make a donation to Jolene's treatment visit https://gogetfunding.com/jolenes-ms-treatment-journey/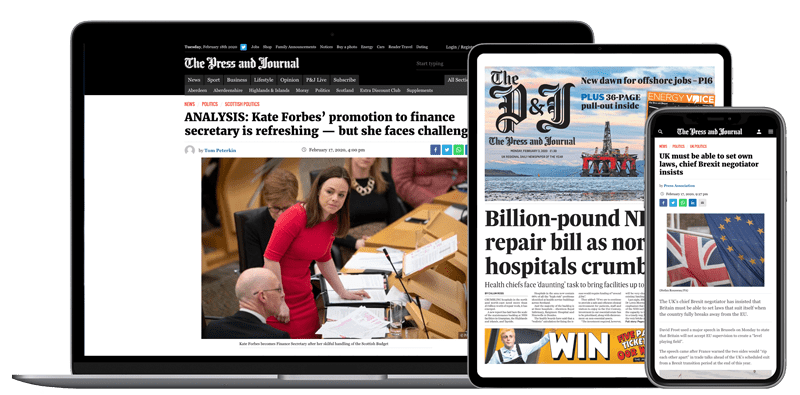 Help support quality local journalism … become a digital subscriber to The Press and Journal
For as little as £5.99 a month you can access all of our content, including Premium articles.
Subscribe