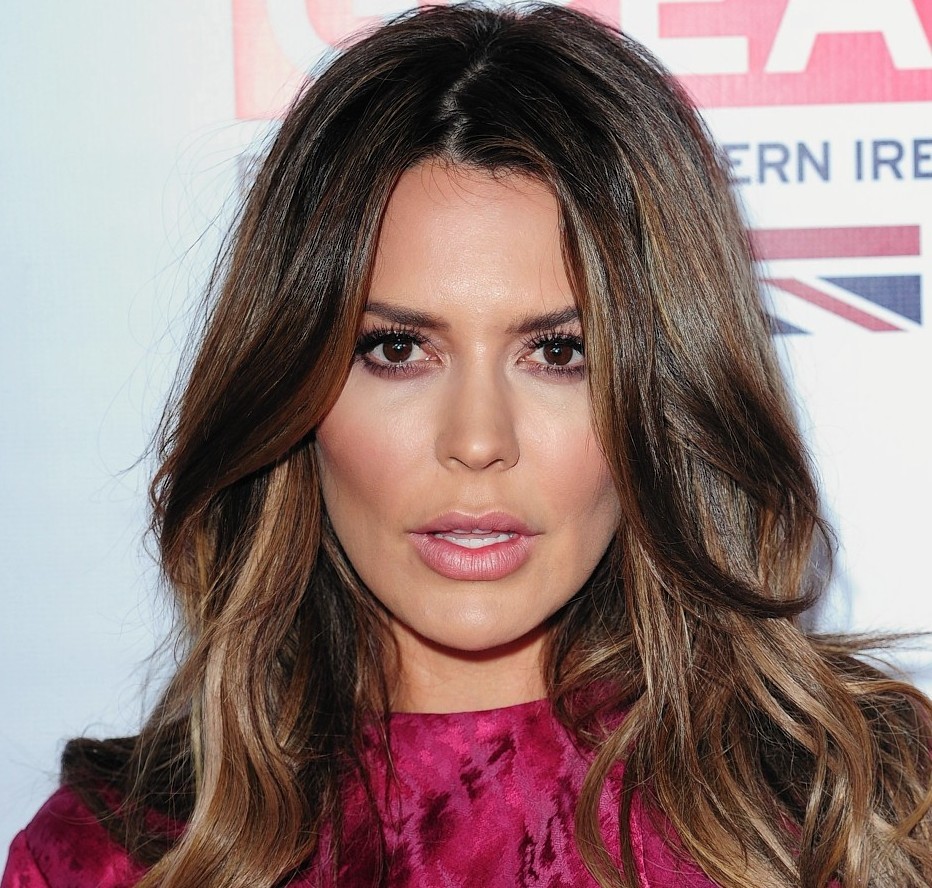 If Danielle Lineker, wife of Match Of The Day host, Gary, imagined she'd be more likely to set the pace of their life because she's 19 years his junior, she was mistaken.
While the couple are frequently seen gracing red carpets and glittering social events, she reveals she's the one who often yearns for them to slow down and simply spend a quiet night in together.
Despite the fact she's 34 and the former England player is 53, she says he's the young-at-heart side of the partnership who's always raring to socialise.
"After a hectic week I'm often the one who says, 'Ooh, I wish we could stay in, eat crisps, chill and watch a movie', while he says, 'No, come on we're going out'… he has endless energy and keeps me on my toes," she says fondly.
"Hand on heart, I never notice the age difference. Gary still has the kid in him, while I think I'm old before my time," says the softly-spoken former model from Wales who met Lineker on a blind date and married him in 2009.
"He looks pretty good because he's the disciplined one working out three times a week and borrowing my moisturisers and looking after himself. He's the one who kicks me out of bed to train and while I'd nibble on naughty snacks, he won't have any of it!"
Danielle's at home talking candidly about their relationship and how it's been tested, why they've not had a baby together, and how she's coped with upsetting and unfounded rumours on the internet about their marriage.
"We've been together seven years now and it sounds a bit of a cliche, but he's the ying to my yang. I've got Italian blood so I have a temper and can be a bit highly strung and an 'all-or-nothing' person, whereas Gary's so cool and a constant calming influence who puts everything into perspective. His maturity is a helpful balance," says the willowy brunette, who suffered from the stress-related hair loss condition alopecia as a teenager.
"Of course, like all couples we've been through our ups and downs. We certainly don't have the perfect marriage, but then who does?
"I think you come through stronger when you work through those down times. It's funny that we all expect to work hard at our careers but seem to expect our relationships to just work out somehow without the same amount of effort. But Gary and I realise it's really important to invest time and care into each other."
They've put an equal amount of effort into blending their two families into one happy unit. She has a 12-year-old daughter, Ella, from a previous relationship and she's stepmother to Gary's sons from his first marriage, George, 22, Harry, 19, Tobias, 17, and Angus, 15.
"I'm not going to lie – merging the family into one was difficult in the early days," admits Danielle, who says she drew on her own childhood experience of growing up in a stepfamily in Cardiff. After moving in with Gary, she presented a BBC TV documentary focusing on the issue, Danielle Lineker: My New Stepfamily in 2010.
"It helped us a bit that I had a personal insight into the kind of thoughts that go through kids' minds in that stepfamily situation. At first, we were a bunch of strangers with differing personalities and everyone had to work out what their role was in the family. It's taken time but things are great now."
Crucially, she was able to see the funny side of family life, says Danielle, who appropriately recently starred in a teen comedy, We Are The Freaks, now available on DVD.
"Living with teenagers certainly gave me the edge for that part," she laughs. "When you have four teenage boys, a sense of humour is paramount. In fact, I don't think you'd survive otherwise. Maybe that's how I won them round, by making them laugh!"
The couple haven't had their own child, she reveals, because they've made their five children their priority and currently she's focusing on her acting career.
She made her stage debut in Calendar Girls in 2011, and last year appeared in BBC's Silent Witness, and a play, Responsible Other, at the Hampstead theatre. Her largest role to date is the lead in a new film, Kicking Off, due for release next year, whose plot focuses on an attempt to kidnap a football referee. It also stars footballing legend, Sir Geoff Hurst.
"A baby definitely isn't off the agenda. But initially we thought, 'Can you imagine trying to deal with two families coming together and then throwing another child into the mix?'
"We needed to make sure all of our children were OK before we even thought about that. Now things are just starting to happen for me in my career so I'd like a couple more years before we consider adding to our family.
"But it's tricky because I'm 35 in June, and though I know women do have babies at a much older age, I'd want to be young enough to have the energy to be as hands-on with a new child as I am with my daughter. So I'm conscious that time is ticking for both of us, even though Gary doesn't recognize that – he doesn't ever consider age on any grounds!"
Throughout the last few years as she's been striving for recognition Gary has, she says, been "unbelievably supportive". "He's wonderful with Ella and takes over everything if I'm touring. He's great with children because he can be so daft, play around and really get on their level," she says.
"When I get down and depressed after a failed audition – it can be soul-destroying – he'll say, 'Come on, pick yourself up. You can do it, just look to the next thing'," she says.
Patently blissfully happy together ("we felt an instant rapport and had a great chemistry right from the first moment we met"), she was shocked when false rumours surfaced on the internet last year that their marriage was in trouble.
They were sparked by her husband quitting Twitter briefly last year, citing 'personal reasons', but worse, in February, a rogue Wikipedia posting claimed that Danielle had died.
"I'm not on Facebook or Twitter because I find the internet quite terrifying, with so many weird people out there. To me it's almost like coming face-to-face with them when you log on," she says.
"Even though I suggested Gary have a break from Twitter because he was so pre-occupied with it I told him he'd better get back on it after a week when it went crazy with people saying we were breaking up. It was really unsettling and when Gary recently had to deny that I'd passed away, I literally couldn't believe it. Who would say something like that?"
Lineker has become one of the most followed celebrities on Twitter, with 1.4 millions fans. "Gary just loves being cheeky on Twitter and the banter with people like Sir Alan Sugar and Piers Morgan. It's not for me, it's too time-consuming and I'm too sensitive."
Their rock-solid partnership, she jokes, would only be threatened if she suggested they move house. In a few months they will move into a renovated Victorian house whose interior has been painstakingly redesigned by Danielle. It will be their fifth move in four years.
"This is our forever home because Gary might divorce me if we move again," she says with a smile. "The thing is, I love the whole process of doing up old wrecks, selling them and moving on. But I can't wait for us to settle now. I count myself so lucky that I've got a great husband and a lovely family. I feel very blessed with everything I have in my life now."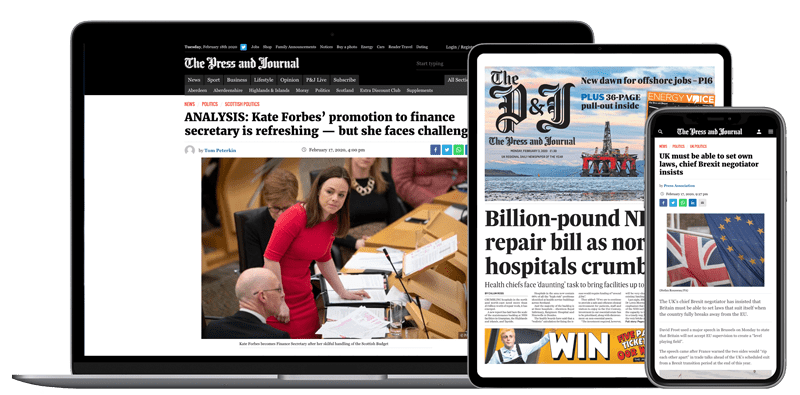 Help support quality local journalism … become a digital subscriber to The Press and Journal
For as little as £5.99 a month you can access all of our content, including Premium articles.
Subscribe