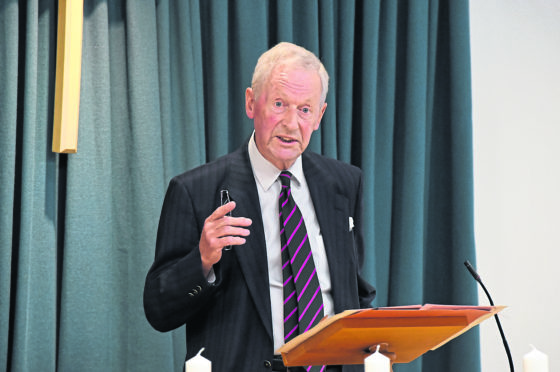 There is hardly a week that passes when Neil Edward is not stopped in the street and profusely thanked for the role he played in saving someone's life.
The retired consultant rarely struggles to put a name to a face, despite dealing with hundreds of patients across a remarkable career spanning several decades in the NHS.
He prefers a slower pace of life these days and is kept busy by golf and his five grandchildren.
However, Neil's involvement in the dialysis unit at Aberdeen Royal Infirmary (ARI) can never be forgotten after he set up the ward to help patients fighting kidney disease.
Dialysis has only been taking place in Aberdeen for 50 years and in that time, Neil has seen major changes in treatment.
He recently spoke at a thanksgiving service held in the chapel at ARI and believes the thousands of good news stories which take place within the NHS are rarely heard about.
"I have been retired for 18 years now and people often ask me, did I enjoy my work as a doctor," said Neil.
"Of course I did, immensely, but it struck me that it could be seen as my enjoyment deriving from the illness of others.
"It wasn't that at all, it was the moment of success for a patient. That gave me a real fillip.
"These days all we hear about is long waiting lists and cancelled operations.
"The NHS does so much good, though, that's what I think about when I look back.
"I knew it was time to go because there were plenty of young people coming up behind me.
"In those days you retired at 65; I went a year early and keep pretty busy one way or another.
"But I am forever bumping into former patients who are doing really well and it is a reminder to me that all those years were worthwhile."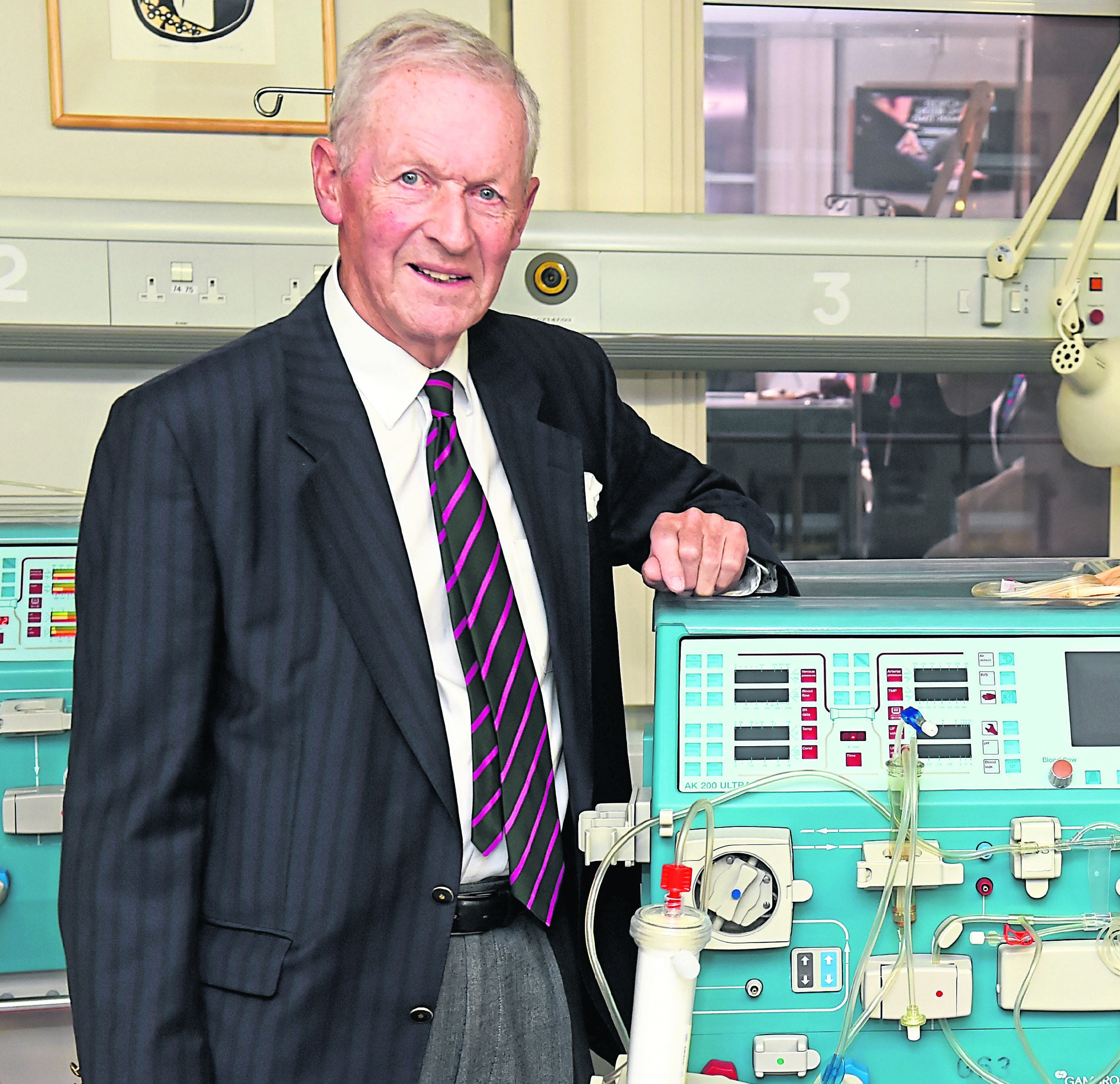 Kidney dialysis originally involved a cumbersome machine made from sausage casing which was wrapped around a drum.
"It is quite remarkable when I think how far we have progressed," said Neil.
"I set the unit up partly due to patient pressure and I can still remember my first team of staff.
"There was a wonderful sister in charge of the ward and she didn't even need to raise her voice to get things done.
"Then there were the technicians who made artificial kidneys; we all worked together because we wanted our patients ultimately to get better."
Neil has even been thanked by a former patient while on holiday abroad and routinely catches up with people while doing the food shop.
"I dealt with hundreds of patients and I can honestly say I remember most of them," he said.
"One patient was a retired consultant paediatrician and when I said he needed dialysis, he told me I shouldn't be wasting my time.
"I said, well of course we are going to try dialysis.
"When I telephoned him to say a kidney had become available which was a very good match, he told me to give it to a younger person.
"I had to insist that the match was simply too good to pass by and he went on to live for quite some years after the transplant, until old age caught up with him.
"You get to know patients and their families, that was always lovely."
Neil is also supportive of the opt-out system, where families will not be able to prevent organ donation going ahead unless the deceased person has opted out.
The system is already in place in Wales and legislation has been tabled at Holyrood for the system to come into force in Scotland.
"I know organ donation is a very difficult issue but I think everybody should be regarded as a donor if they have a card," said Neil.
"You're putting those organs in the ground or burning them, which is a terrible waste.
"In the very early days of organ transplants, some consultants even considered the process to be immoral.
"When the law came into force for wearing seat belts in cars and helmets on motorbikes, there was a significant drop in the number of kidneys available."
There is no average time to wait for a kidney transplant, although there is a shortage of donor organs.
"I am very lucky to be in relatively good health, but I personally wouldn't hesitate in organ donation," said Neil.
"I've seen the difference it makes first hand, it drove me forward for my entire career."