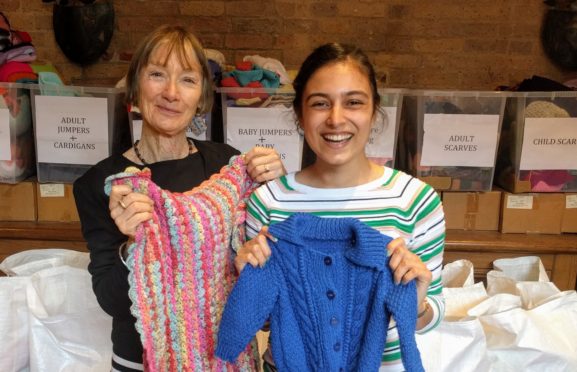 Knit for Peace believes that knitting can be extremely good for us and have even declared that it could save the NHS millions.
Knit for Peace UK is an initiative of the Charities Advisory Trust which grew out of projects developed in Rwanda and India.
It brought together women of traditionally hostile communities – Hutu and Tutsi war widows in Rwanda, and Muslim and Hindu women in the slums of Delhi – to knit clothes for orphans.
They paid the knitters and distributed the clothes, and have grown hugely from then on, they now estimate having over 22,000 helpers.
As well as being fun and therapeutic, Knit for Peace says that knitting brings people together and gives a way of helping others in need, providing benefits to both the knitter and the recipient.
Over the last few years, they've found that knitting can help improve long-term health, both mental and physical.
We've all heard reports and come to the realisation that engagement in craft activities can be really effective for our health, but could it actually be used as a hospital tool? Research shows that it's associated with decreased odds of experiencing age-related mild cognitive impairment, and studies have demonstrated that knitting predicted lowered levels of dementia.
One of the best reasons to knit for the older generation is to help prevent social isolation and feelings of loneliness that they might be suffering.
By 2030, one in five people in England will be over the age of 65, and currently around one million older people are termed chronically lonely, a statistic that is both upsetting and shocking.
Knit and natter groups have helped to combat this and it seems they've never been more important. Some older people can struggle to get out of the house, but thanks to online groups and virtual knitting and crochet-alongs, the social media craft community is thriving.
"Knitting keeps my mind occupied and gives me a sense of purpose," says 85 year-old Grace, "I am recently widowed and suffer with depression. I have had a very busy life and knitting gives me something to do now I am in my eighties."
Knit for Peace reports crafters feel happier knowing they are helping those in need, but it's not just the mental health benefits that crafting brings, but the physical benefits too.
People who volunteer spend 38% less time in hospital and the craft is known to lower blood pressure and stress levels.
Knitting induces the relaxation response and lowers the heart rate by an average of 11 beats per minute and it can even be used as an effective tool to manage chronic pain.
"I recently had a stroke," explains Mabel, aged 95.
"The doctors brought wool and needles to the hospital to get my hands working, and it helped."
Some people have also said that knitting has helped them to overcome their addictions.
"It keeps hands busy, so I'm not snacking in the evenings when watching TV," explains Sarah.
"I dropped two dress sizes in my first year of knitting and it was also a useful aid in helping me to stop smoking."
Maybe we will see a change in treatments and therapies offered by the NHS in future, but in the meantime we will definitely be heading to a local craft store.
Find plenty of free projects at topcrochetpatterns.com and letsknit.co.uk to get started right away.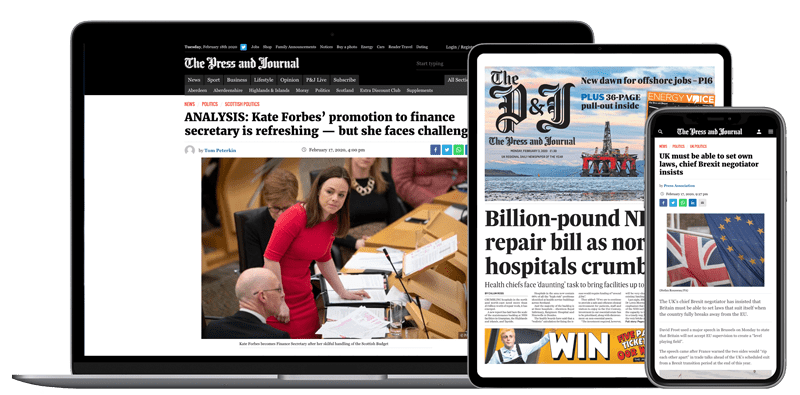 Help support quality local journalism … become a digital subscriber to The Press and Journal
For as little as £5.99 a month you can access all of our content, including Premium articles.
Subscribe