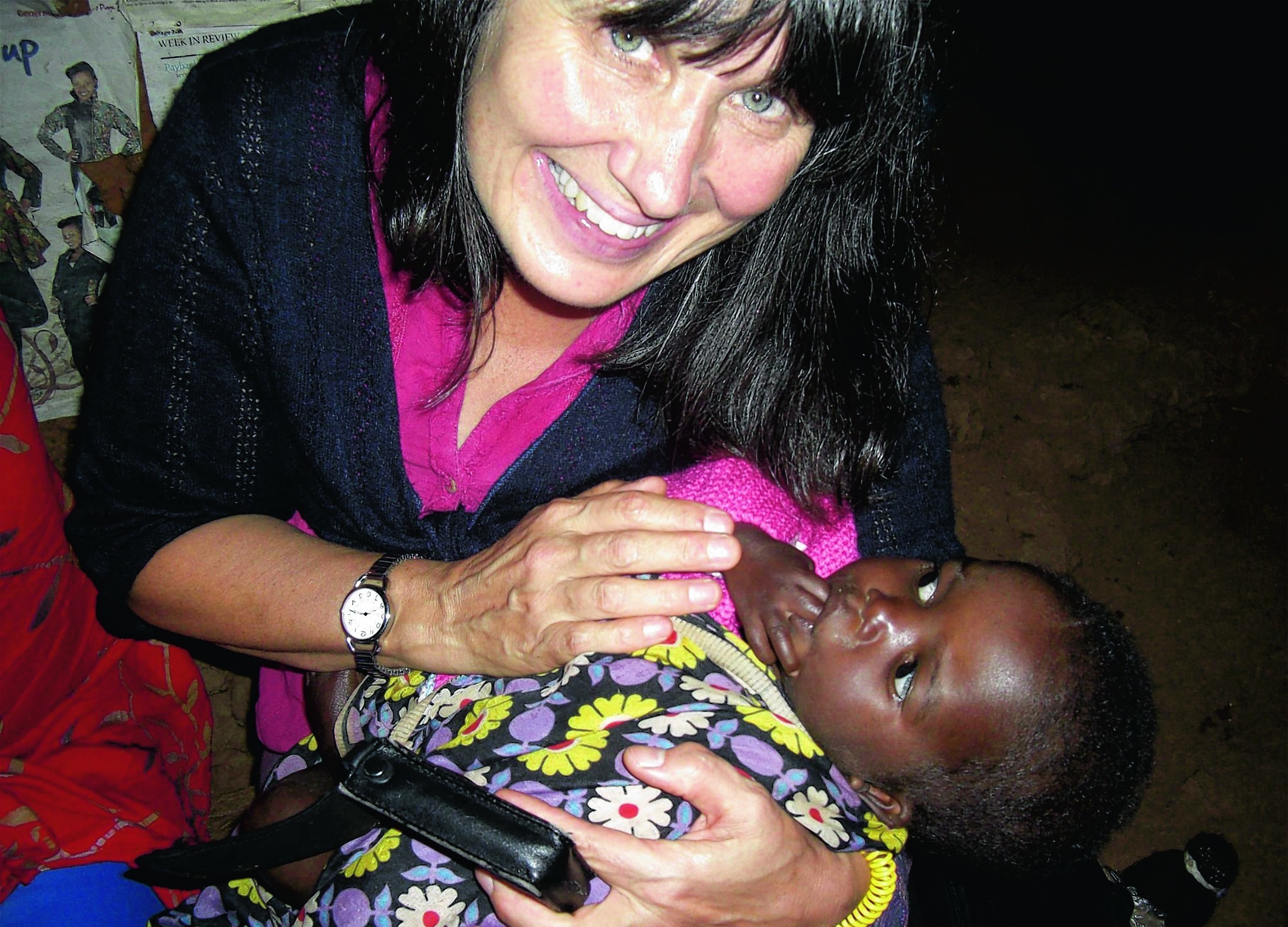 They say that when you're a doctor, you can take your career anywhere; there will never be a country, town or village where medical skills are not needed.
This is certainly the case for one Aberdeen University graduate, whose medicine degree took her to one of the remotest areas of Tanzania to direct much-needed healthcare work.
Dr Susan Wilson MBE first visited the village of Kagera in Tanzania with her husband in 2001. The couple spent several months working in the Murgwanza Hospital, where they saw first-hand the devastating healthcare situation.
"Kagera is an area the size of Northern Ireland, which sits on the border with Burundi and Rwanda," said Susan.
"After the civil war in Rwanda, thousands of men crossed the border into Tanzania, raping women and girls as young as 12. HIV and AIDS is endemic within Kagera. When my husband and I were there, the HIV and AIDS rate was around 28%. We reckoned every third woman had AIDS, which meant that one in three families were being orphaned. This meant there was around 200,000 orphans in Kagera alone."
This eye-opening trip sparked the beginning of Tumaini, a charity which now helps more than 25,000 women and orphans in Kagera. Based in Guernsey where Susan now lives, the charity has grown and it's Scottish counterpart has recently been established in Aberdeen.
"Tumaini means 'hope' in Swahili, which is the language spoken in Kagera," said Susan. "Through the charity, we want to give those in desperate situations the hope that their lives can be better.
"Unfortunately, HIV and AIDS isn't the only big killer. Children are particularly susceptible to malaria and gastroenteritis, caught from filthy drinking water, is responsible for killing one in 12 babies.
"Anti-viral medication is free for HIV sufferers but Kagera is so isolated from other villages and towns, so replenishing supplies is very difficult.
"We can't change Kagera's location, but through Tumaini we have been able to train parish workers to deliver HIV education. We've also issued thousands of mosquito nets which, although they're essentially a piece of fabric, can reduce the risk of a child dying of malaria by 50%."
The provision of clean drinking water has become a particular focus for Tumaini Scotland, which is led by a small army of dedicated volunteers from Aberdeen.
"By the end of 2015, we hope to have dug 40 shallow wells which each serve about 2,500 people," said Dr Tracy Taylor, an Aberdeen GP who visited Kagera in 2013.
"That's a lot of lives that could be saved from water that is riddled with typhoid or cholera. This year, Tumaini Scotland is raising money to build a deep well in an area in the north of Kagera called Mushasha. The challenge for the people in nearby areas isn't just dirty water. One of the widows was eaten by a crocodile while trying to collect water from a river. There's a danger to life and limb, as well as what's caused on a microscopic level. People are in desperate need of these water wells.
"Once they're built by local engineers they are maintained by those who live in the village. They have the skills, but not the resources, which is where Tumaini can help."
Physical healthcare is only one aspect of Tumaini's work. This year, a team of psychologists from Aberdeen hope to travel to Kagera to work with orphans who have been left to look after their younger siblings.
"These children have gone through real suffering and have huge responsibilities on their shoulders and all to often, they suffer from breakdowns and post-traumatic stress disorder (PTSD)," said Dr Janice Stewart, a GP in Aberdeen who visited Kagera in 2005.
"We hope to use a model called Interpersonal Therapy which was actually established in Uganda, so we know it can be helpful in the type of communities in Kagera.
"But what's really exciting is that a couple of the orphans who have been sponsored by Tumaini have graduated from university and qualified as psychologists. They both want to offer themselves and help the orphans that Tumaini supports. This means that a team from Aberdeen could provide resources and help train, but the work can carry on without them."
"This is the kind of hope that Tumaini is all about," said Susan. "We can't do everything, and the needs will never go away, but little by little people's lives are changing and getting better."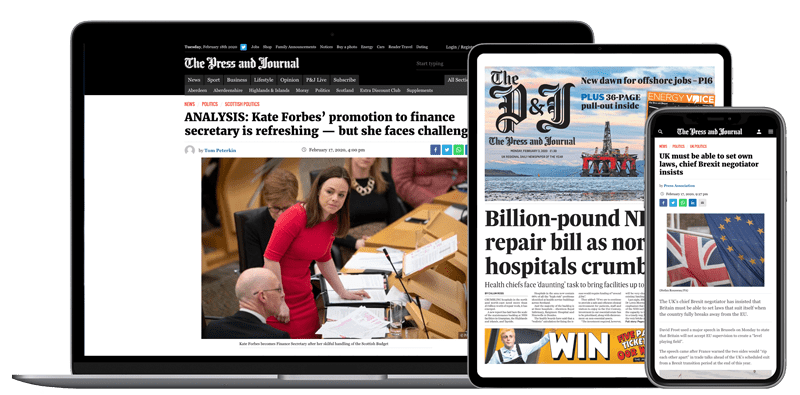 Help support quality local journalism … become a digital subscriber to The Press and Journal
For as little as £5.99 a month you can access all of our content, including Premium articles.
Subscribe