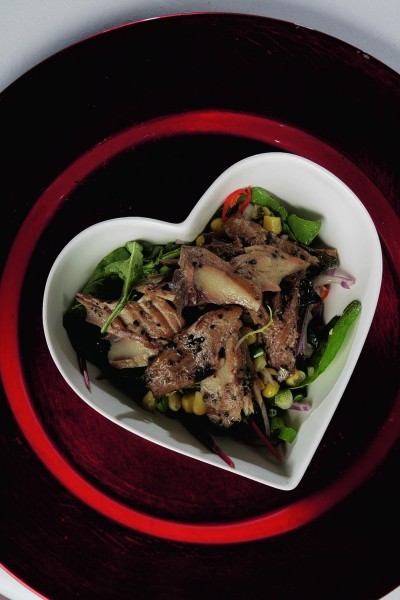 When it comes to staying healthy, there's one food we should all be eating more of – and that's fish!
New research from Seafish, the industry authority on seafood, has revealed Scottish children are much more aware of different species of edible fish, and have a greater understanding of its health benefits, than their English and Welsh counterparts.
In a poll of five to 11 year olds across the UK, Seafish found 95% of Scottish children could name at least one edible species of fish, compared to 83% of children in England and 76% in Wales.
The research also found 86% of Scottish children were aware that fish 'is good for you', in comparison with 68% of English and just 61% of Welsh children.
Educating children on the benefits of eating seafood is a key priority for Seafish, through its consumer facing brand Fish is the Dish which aims to demonstrate that fish is a healthy, quick and easy choice to feed the family.
Research has shown that eating habits are formed before the age of five, when children begin primary school. However teachers have previously indicated that educating young people on the importance of seafood has been difficult to incorporate into the school curriculum in an engaging way.
These figures indicate that children are getting the message, an encouraging result for Seafish which will roll out a new Scottish education initiative for 5-8 year olds this September to provide schools with an education pack firmly aligned with the Curriculum for Excellence, including a guide with a set of interdisciplinary lessons and resources designed to engage children with fish as food.
With children in Scotland returning to school this month, teachers and parents can also find more information on the health benefits of introducing fish into children's diets, further details on sustainable species and lunch box and dinner recipe ideas by visiting the Fish is the Dish website.
Commenting on the results of the research, Jo Dunlop, marketing manager at Seafish, said: "Fish is full of healthy vitamins and minerals that are vital to the development of healthy, happy children. We want to help children develop a positive attitude to eating fish so that it becomes the norm for them as they grow. By educating children on the importance of seafood in their diet, we are helping to inform dietary decisions in the early years of eating habit development.
"The results of our research have been largely positive but we are all too aware that there is still work to be done to improve education on the benefits of eating fish. However we are hopeful the initiatives we will be rolling out in the next few months will go some way to address this."
Health experts recommend everyone should enjoy at least two servings of fish a week, one of which should be an oil-rich variety such as sardines, mackerel, herring, fresh tuna, trout or salmon.
One of the reasons we should include oily fish as part of a balanced, nutritious diet is because they contain omega-3 fats – and these have been shown to have many health benefits.
Information on the health benefits of introducing fish into children's diets, plus cooking tips and recipe ideas can be found at www.fishisthedish.co.uk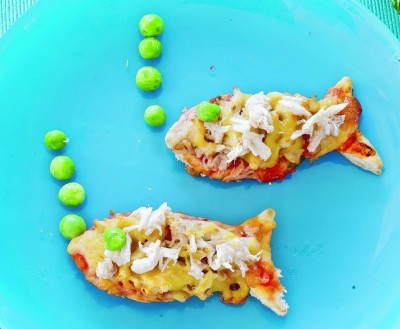 CRAB FISH PIZZAS
These crab pizzas are perfect for lunchboxes for your kids and big kids love them too!
Prep time: 2 minutes
Cooking time: 8 minutes
Serves: 1
Crab Meat
Pizza Base
Tomato Passata
Cheese (Cheddar or Mozzarella)
Peas
Alternative fish: Mackerel
1. Cut fish shapes out of the pizza base.
2. Put on a layer of the tomato passata to each fish.
3. Flake on some crab meat.
4. Cover with cheese.
5. Place in oven at 200 degrees for about 8 minutes and boil your peas while the pizzas bake.
6. Use the cooked peas to decorate your dish.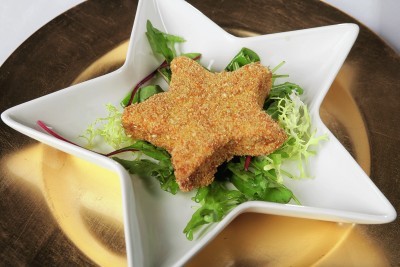 STAR FISHCAKE
Prep time: 5 minutes
Cooking time: 16-20 minutes
Serves: 4
2 fillets of any white fish
2 large potatoes mashed or left
overs
1 tbsp fresh parsley, chopped
1 teaspoon dried fish stock
powder (if you have it in)
2 large eggs
Flour
Breadcrumbs
Alternative fish: Cod, Coley, Haddock, Hake, Ling, Pollack and Pollock, Whiting
1. Cut your fish up finely and add to the mashed potato and beaten egg.
2. Divide the mixture into 4 even sized pieces then roll into a ball and press in to a cookie cutter or use a knife to shape the cake into a star shape.
3. For best results, chill in the fridge for 30 minutes.
4. Have three separate dishes with flour, beaten eggs and breadcrumbs. For each cake, cover in flour, then egg, then
breadcrumbs and place on a greased baking tray and bake at
180 degrees for 15-20 minutes.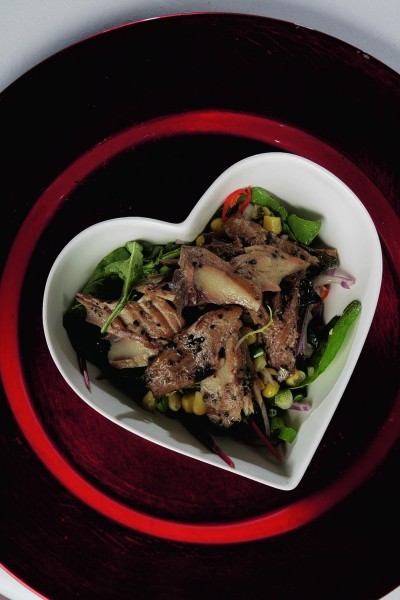 HEARTY MACKEREL SALAD
Prep time: 5 minutes, Cooking time: 1 minute
SERVES 2
1 tin of mackerel
1 bag of salad leaves (peppery)
1 red pepper
1 tin of sweetcorn
Pepper to taste
Alternative fish: Herring, Sardines / Pilchards
1. Wash and drain salad.
2. Wash pepper and chop into long thin strips.
3. Drain sweetcorn and then add salad and chopped pepper to a mixing bowl.
4. Open tinned mackerel and add to mixing bowl, mix all ingredients together.
5. Add dressing of your choice and pepper to taste. Simple!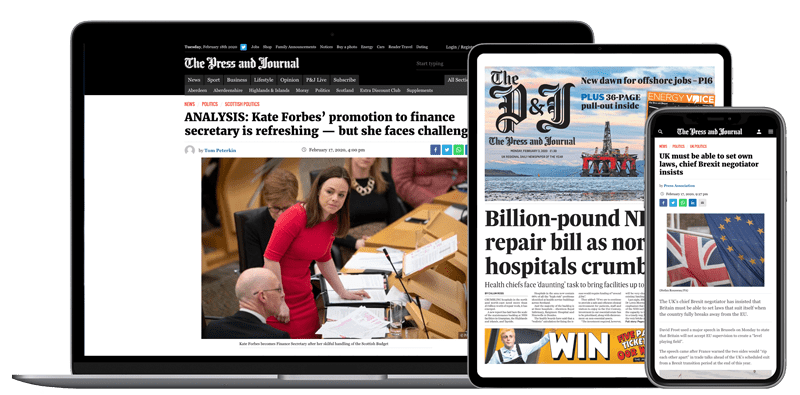 Help support quality local journalism … become a digital subscriber to The Press and Journal
For as little as £5.99 a month you can access all of our content, including Premium articles.
Subscribe