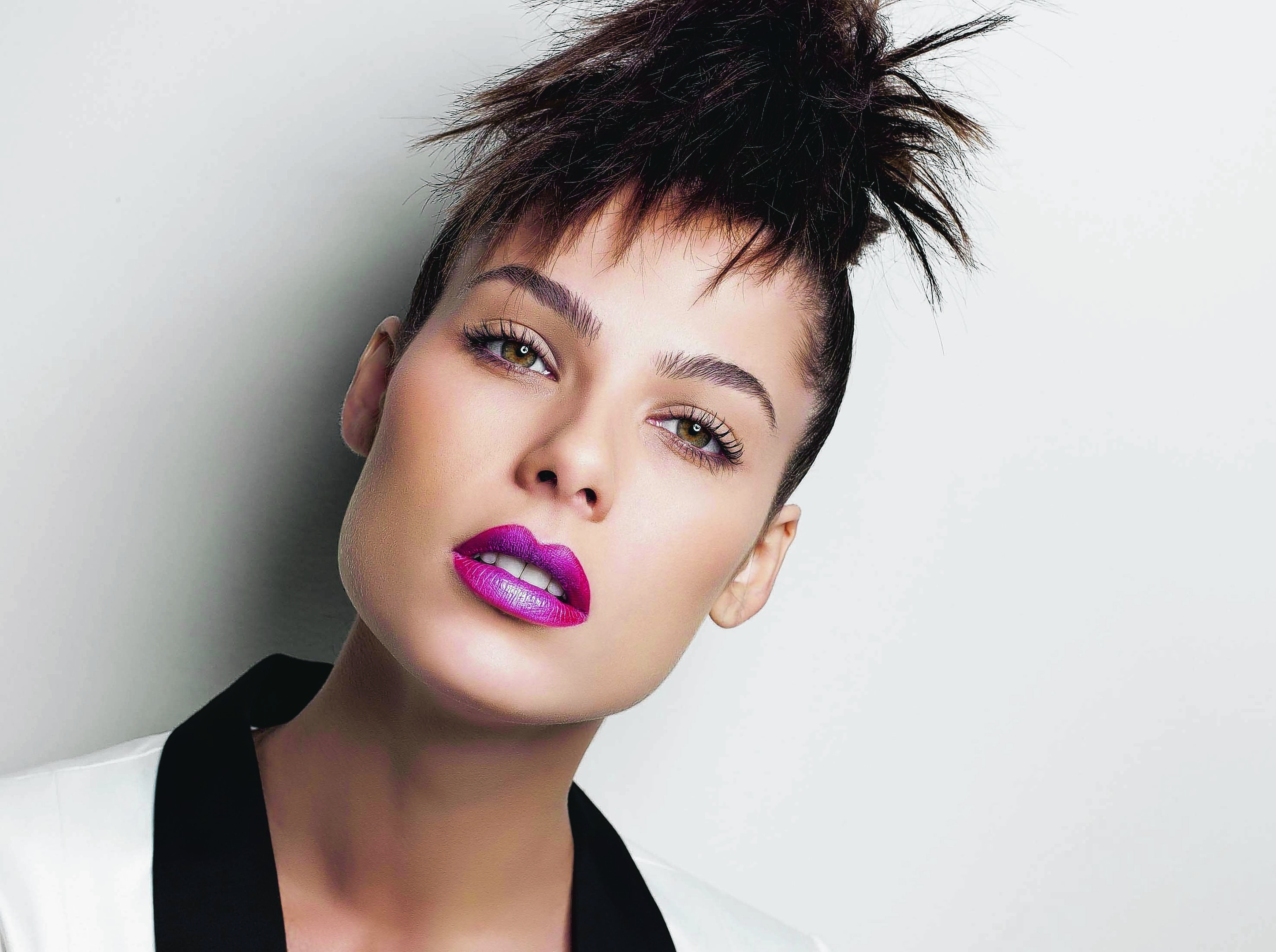 From platinum peepers (at Narciso Rodriguez) to copper-lined eyes (Holly Fulton's deco darlings) and frosty pink lips at Rodarte, practically every metal in the periodic table was ticked off at the AW14 fashion shows.
And with such a huge elemental spectrum, this is a trend that everyone can try – you just need to select your shimmering shade and where to apply it.
Whether you're after glimmering skin, glistening lips or a mercurial manicure, we've got all the expert advice you need to perfect your metallic makeover – just in time for party season.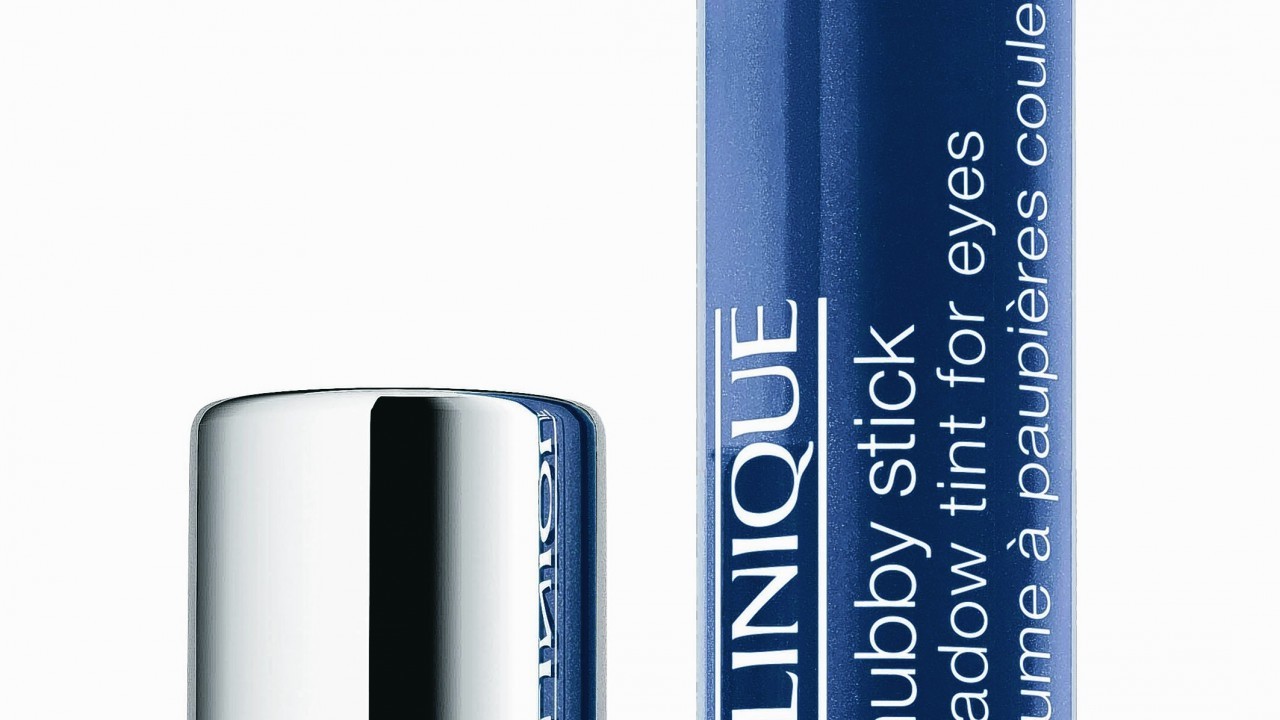 GET GLOWING
Applying swatches of gold leaf directly onto your forehead – as seen at the Simone Rocha shows – may be a step too far, but a subtle golden sheen suits all skin types.
"The best way to achieve this look on the skin is to first apply bareMinerals Prime Time Brightening Foundation Primer," says international make-up artist Sarah-Jane Froom. "Smooth one pump all over the complexion after moisturiser and follow with foundation as normal.
"To get more of a glow, buff bareMinerals Illuminating Mineral Veil over the face; this will give luscious layers of light to the skin, then follow with a highlighter on the top of the cheekbones."
bareMinerals Prime Time Brightening Foundation Primer, £21 (www.bareminerals.co.uk)
Burberry Limited Edition Gold Glow Luminising Powder, £45 (www.burberry.com)
MIDAS EYES
"Gold is very complementary to hazel, brown and blue eyes. The iridescent undertones help to enhance and warm the eyes with a pop of colour," says Rebecca Restrepo, Elizabeth Arden global make-up artist.
"Pale golds are subtle but have real impact. You can wash the colour all over the eyelid, then finish off with curled eyelashes and a few coats of mascara," advises Florrie White, Clinique's UK colour artist. "For a more intense look, I would start with a gold cream base, blend up and out and then apply powder shadow on the centre of the eyelid for depth and intensity. Finish with a dab of gold pigment on the centre of the eye for a mesmerising effect."
MAC Mineralize Eye Shadow Duo in Dual Rays, £17 (www.maccosmetics.co.uk)
B. Stunning Vibrant Eye Shimmer in Golden Sand, £6.99 (www.superdrug.com)
GALACTIC GAZE
If you're a fan of the smoky-eye style, switch your usual stormy shades in favour of a moody metal hue.
"My favourite is the Massive Midnight Chubby Stick, it's like liquid moonlight," says White. "Apply it along the lash line, blend up and out, then repeat along the lower lash line. You can intensify the look with a darker eyeliner too."
A fine slick of eyeliner with a galactic gleam offers a more lightweight option, and you can play with blues and greens to suit your eye colour.
"Compliment the colour on the eye with black mascara to really give the eye some intensity," says White.
Clinique Chubby Stick Shadow Tint For Eyes in Massive Midnight, £17 (www.clinique.co.uk)
Stila Magnificent Metals Eye Liner in Metallic Vintage Gunmetal, £24 (www.stila.co.uk)
MOLTEN MOUTH
Metallic eyes are fairly easy to achieve, but there are some definite dos and don'ts when it comes to lip colour.
"Using a gold shade of lip gloss, rather than a lipstick, is an easy way to rock the gold trend whatever your age," says Restrepo. "You can also layer it on top of other lip colors to give them a more golden alluring finish – always great for the festive season."
For something a little more daring, try a pink or red ombre lip, where the shimmering colour fades from the centre.
Froom explains how: "Start with a lip liner, fill in the whole lip, then follow with bareMinerals Moxie Lipgloss. Finally, dab a loose metallic eyeshadow into the centre of the lip for a frosted finish."
Elizabeth Arden Beautiful Color Luminous Lip Gloss in Glamorous Gold, £17 (www.houseoffraser.co.uk)
bareMinerals Marvellous Moxie Lipgloss in Hypnotist, £16 (www.boots.com)
FERRIC FINGERTIPS
With molten face make-up, it's safest to stick with the 'primary' metals – gold, silver and bronze – but when it comes to nails, you can break all the rules.
There's a whole rainbow's worth of shimmering shades in the shops, and many off them are less than a fiver, so stock up and you can match them to your mood, or your outfit.
GOSH's frosted polishes are genius. They have a rough matte finish but are packed with fine glitter so you get a dense layer of dark, glistening colour. The pinky tints in the Frosted Plum go particularly well with rose gold jewellery.
Dielle's Metallics Collection features multi-tonal shades of blue and green, while the brilliantly-titled glitter range from The Collection (sample: Fireworks On Broadway) has all your festive sparkle needs sorted.
GOSH Frosted Nail Lacquer in Frosted Plum, £3.99 (www.superdrug.com)
Dielle Nail Colour in Modern Goddess, £12 (www.dielle.co.uk)
The Collection Nail Polish in Fireworks On Broadway, £5 (BeautyBay.com)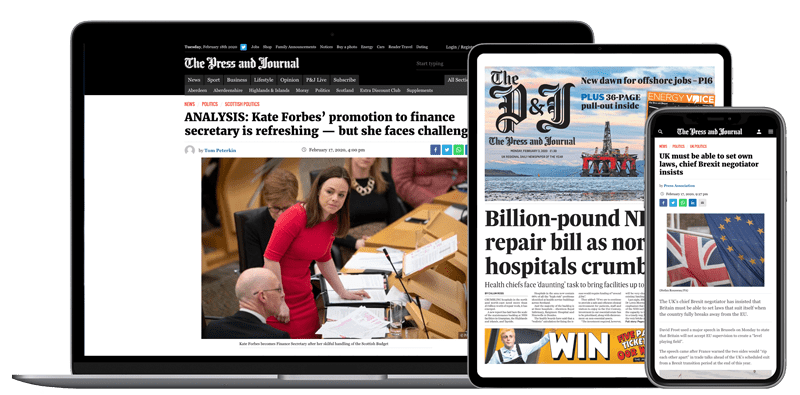 Help support quality local journalism … become a digital subscriber to The Press and Journal
For as little as £5.99 a month you can access all of our content, including Premium articles.
Subscribe