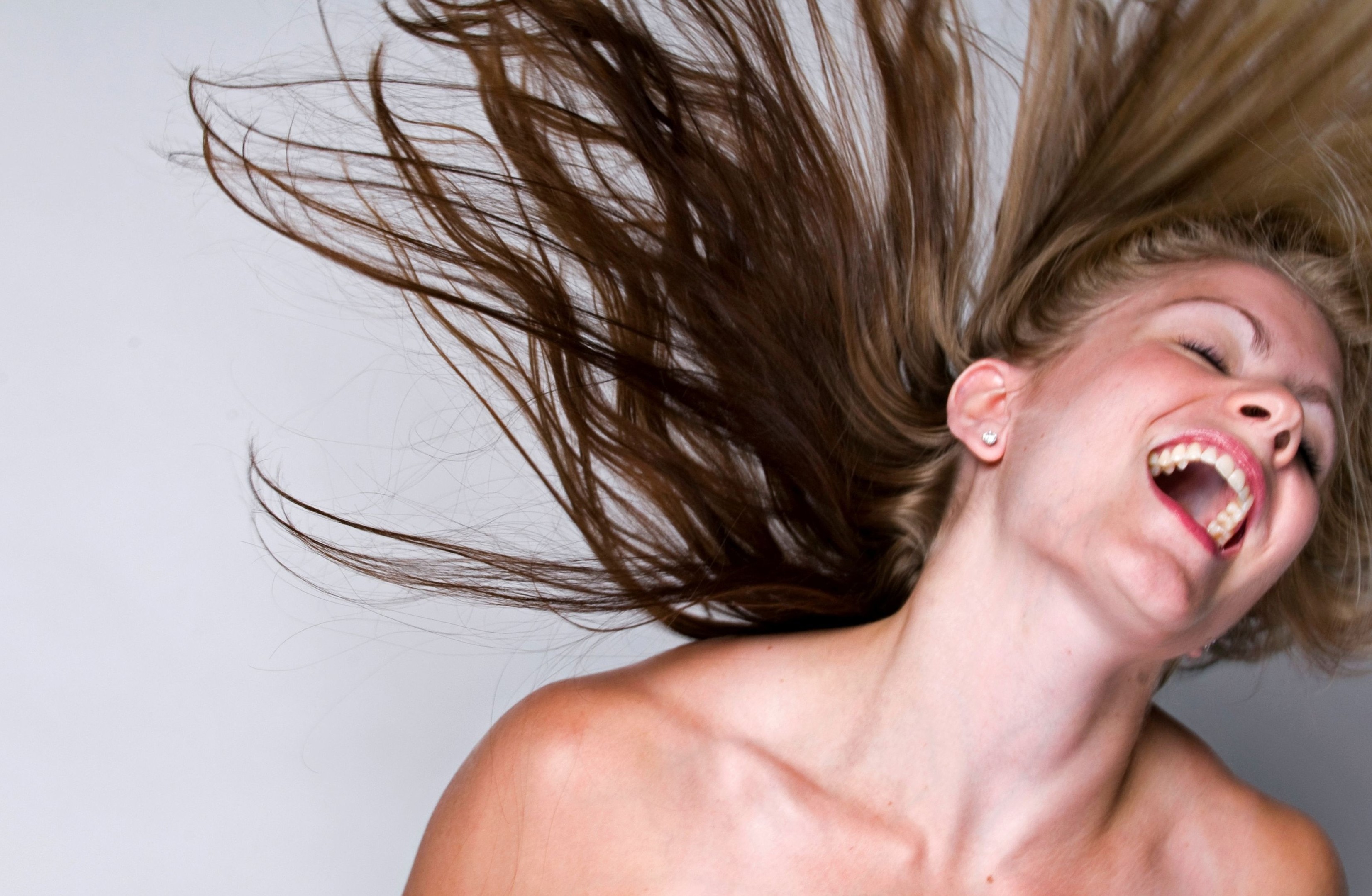 From BB creams and cleansers to serums and moisturisers, the next generation of hair products use skincare principles to create hair styling solutions. Katie Wright investigates the latest tress trend
"Cleanse, tone, moisturise" has been the undisputed skincare mantra for decades, but have you ever thought of applying the same principles to your hair?
The latest wave of tress treatments and styling products are urging us to do just that.
"Hair and skin have very similar properties, which can be treated and maintained to look healthy and youthful through a proven regime," says Derry Moody, director of education at Revolution Hair Concepts.
But aren't skin and hair very different entities?
"Skin is keratin and so is hair," explains Kevin Mancuso, global creative director at Nexxus haircare. "The key difference is that although skin is biologically active and hair is not active, these products are working from the outside in, as opposed to the inside out."
Get ready to revamp your hair regime with these skin-inspired hair helpers…
CLEVER CLEANSERS
Not just a fancy name for shampoo, hair cleansers are designed to refresh locks in between washes.
Sachajuan Cleansing Cream, £28, is applied to wet hair like conditioner – it doesn't lather – then rinsed. Algae extract nourishes, while vegetable oils add shine (www.spacenk.com; available September).
KMS California HairPlay Makeover Spray, currently reduced to £12.40 from £15.50, is like a super-charged dry shampoo. Spray onto your roots to absorb oil then work through the lengths to add volume (www.feelunique.com).
PERFECT PRIMERS
Unlike make-up primers that sit on top of the skin to create a smooth surface, hair primers are alcohol-based sprays that soak into the follicle, leaving tresses ready to take on styling products.
Try Percy & Reed Perfectly Perfecting Wonder Prime Light, £18 (www.johnlewis.com), for a detangling shine boost, or Pantene Paltinia Hair Strengthening Primer, £14.99 (www.boots.com), which targets the scalp too, fortifying each strand from the root.
SUPER SERUMS
Like the pre-moisturising step for your face, hair serums deliver repairing actives to your locks to leave them looking shiny and nourished.
Ojon Damage Reverse Restorative Hair Serum, £16, is a lightweight formula containing a blend of natural shine-enhancing oils, best used on dry hair (www.lookfantastic.com).
Nexxus Nutritive Encapsulate Serum, £35 (www.selfridges.com), contains beads of conditioning oil that burst when you smooth it through your hair and can be applied to a dry or wet barnet.
MEGA MOISTURISERS
Like your skin after a holiday, parched locks need extra attention, which is where moisturisers come in, be they in-shower treatments or pre-styling products.
Tresemme Oleo Radiance Creamy Moisturiser, currently reduced to £3.49 from £6.99 (www.boots.com), is an oil-infused mask used on wet hair to repair split-ends and dryness.
Noir Caviar Anti-Age Restorative Moisturiser, £13.50, available at Revolution salons, is also used on wet hair, delivering a potent caviar, collagen and ceramide combination to target the signs of ageing.
Nexxus Emergencee Refortifying Leave In Creme Masque, £29 (www.selfridges.com), is a leave-in product containing a powerful mix of marine collagen and elastin, to rebuild damaged hair and help prevent further breakage.
BEAUTIFUL BALMS
BB or blemish balm creams have been phenomenally popular since they arrived in the UK from Asia, and now almost every major brand has a version.
Obviously, hair doesn't get blemishes, but BB styling creams perform a similar multi-tasking use by smoothing cuticles, taming frizz and protecting against heat damage, so they can be used on damp or dry hair.
Scruples Design Base BB Creme for Hair, £17.95 (www.scrupleshaircare.com), works well on thick hair, while Wella Eimi Perfect Me Lightweight BB Lotion, £6.95 (www.hairsupermarket.com), is ideal for finer textures.
Dove Advanced Hair Youthful Vitality Hair BB Cream, currently reduced to £3.47 from £6.99, is formulated with a UV filter for mature hair types (www.superdrug.com).
TRIED AND TESTED
Frances Wright tries out an innovative technique that promises shapely, sculpted brows, even if they're sparse to begin with.
"While I have what can only be described as a heavy brow, they sadly aren't in the same league as those of everyone's eyebrow hero, Cara Delevingne, so I sign up for a LoLa Brows treatment in the hope that they could fill in the gaps.
"While I recline and relax, my brow therapist Natalie mixes up my bespoke gel and pigment to match my colouring, then begins the filling process, squeezing minutely fine threads of gel one at a time into my brows with a wire wand, to get that authentic hair-strand look. The procedure is completely painless and just 20 minutes later, my brows are looking much fuller, but not in an artificial drawn-on way.
"I've since had comparisons to brill-browed actress Brooke Shields, so I can't complain, and a week later, my new-found brows are still going strong (they're meant to last three weeks)."
LoLa Brows from Lash Perfect start at £10 for a small infill and £25-£45 for a full treatment. To find your nearest salon, call 0208 500 9028 or visit www.lashperfect.co.uk
BUY IT NOW
Face blotting papers are really useful for soaking up excess oil and keeping make-up in check throughout the day, but they're also pretty fiddly and can end up disintegrated in the bottom of your bag. The latest launch from Beauty Blender (the folks who make those amazing egg-shaped foundation sponges) rectifies that issue. The Blotterrazzi, £16, is a blotting sponge that comes in a handy plastic compact and can be washed and reused over and over (www.beautyblender.co.uk).
BEAUTY BULLETIN
SHOWER POWER
Did you find yourself lingering in the shower this morning? That could be down to stress, as a survey by Herbal Essences found that stress is the number one reason for longer showers. More than 80% of the 1,000 women questioned said that a shower is one of the few times of the day when they truly get to escape, and more than half would rather skip breakfast than their morning shower.
MEET YOUR MATCH
Do you abandon foundation after a summer escape, because your newly bronzed skin no longer matches your usual shade? No7 understands, which is why they sent advisors to help passengers find their perfect match on a flight back from Dubai last month. The brand's 'Match Made' service is available in 900 Boots stores nationwide, so drop in to discover your post-holiday hue.
STEAL OF THE WEEK
Grab a pair of pink, lightweight THX Total Hair Experts Collections Straighteners – ideal for weekends away and hand luggage-only trips – for just £12 (down from £18), from September 4 to October 10 at Tesco (www.tesco.com/beauty).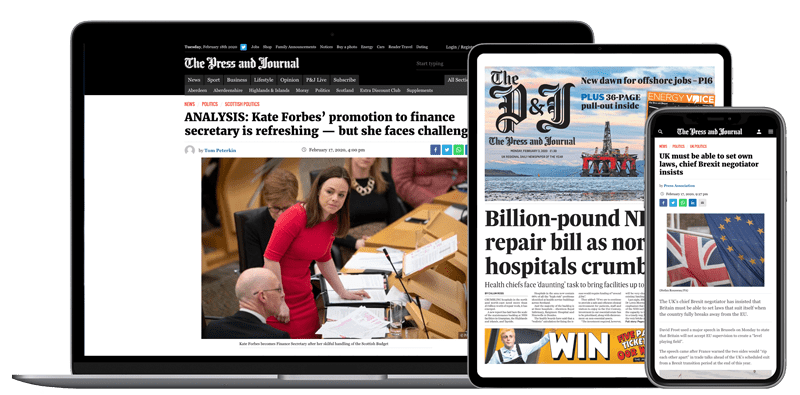 Help support quality local journalism … become a digital subscriber to The Press and Journal
For as little as £5.99 a month you can access all of our content, including Premium articles.
Subscribe