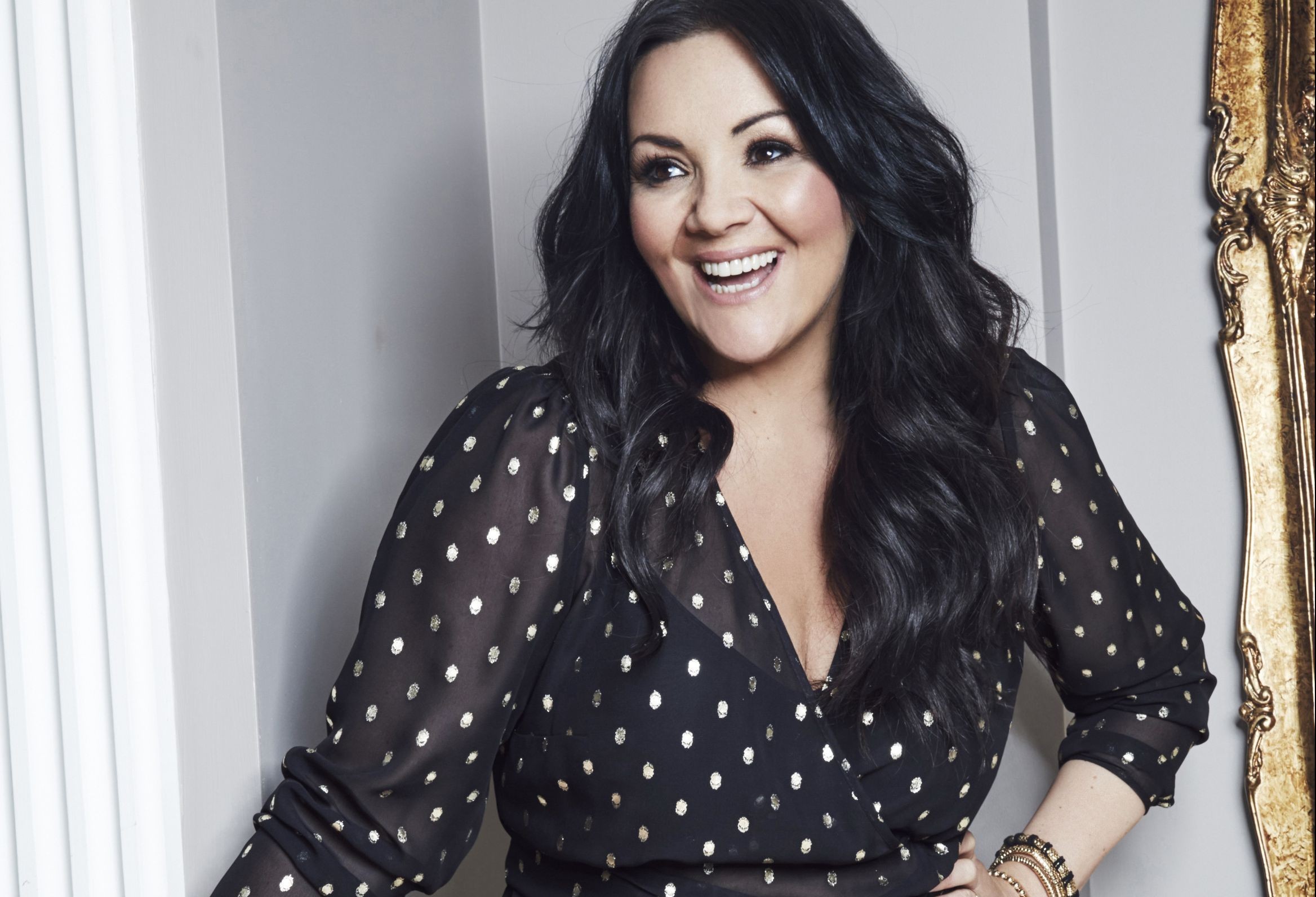 Actress and singer Martine McCutcheon has enjoyed huge success in EastEnders, then as a love-struck secretary in Love Actually opposite Hugh Grant, but her world fell apart after suffering from depression and chronic fatigue. She tells Gabrielle Fagan how her new baby has transformed her life
Motherhood's an exciting step for most women, but for Martine McCutcheon it means so much more – her "miracle" baby's helped her find herself again.
"All my life I've felt I was chasing something which was missing, but Rafferty's given me contentment and finally filled a void which was at the heart of me," says the 39-year-old actress and singer, cuddling her eight-month-old son as she talks at the home she shares with musician husband, Jack McManus.
Glamorously dressed in skin tight leather-look trousers and a tuxedo jacket from her new plus size fashion collection, she's positively glowing.
It's a total transformation considering she's battled seven years of ill health and career potholes.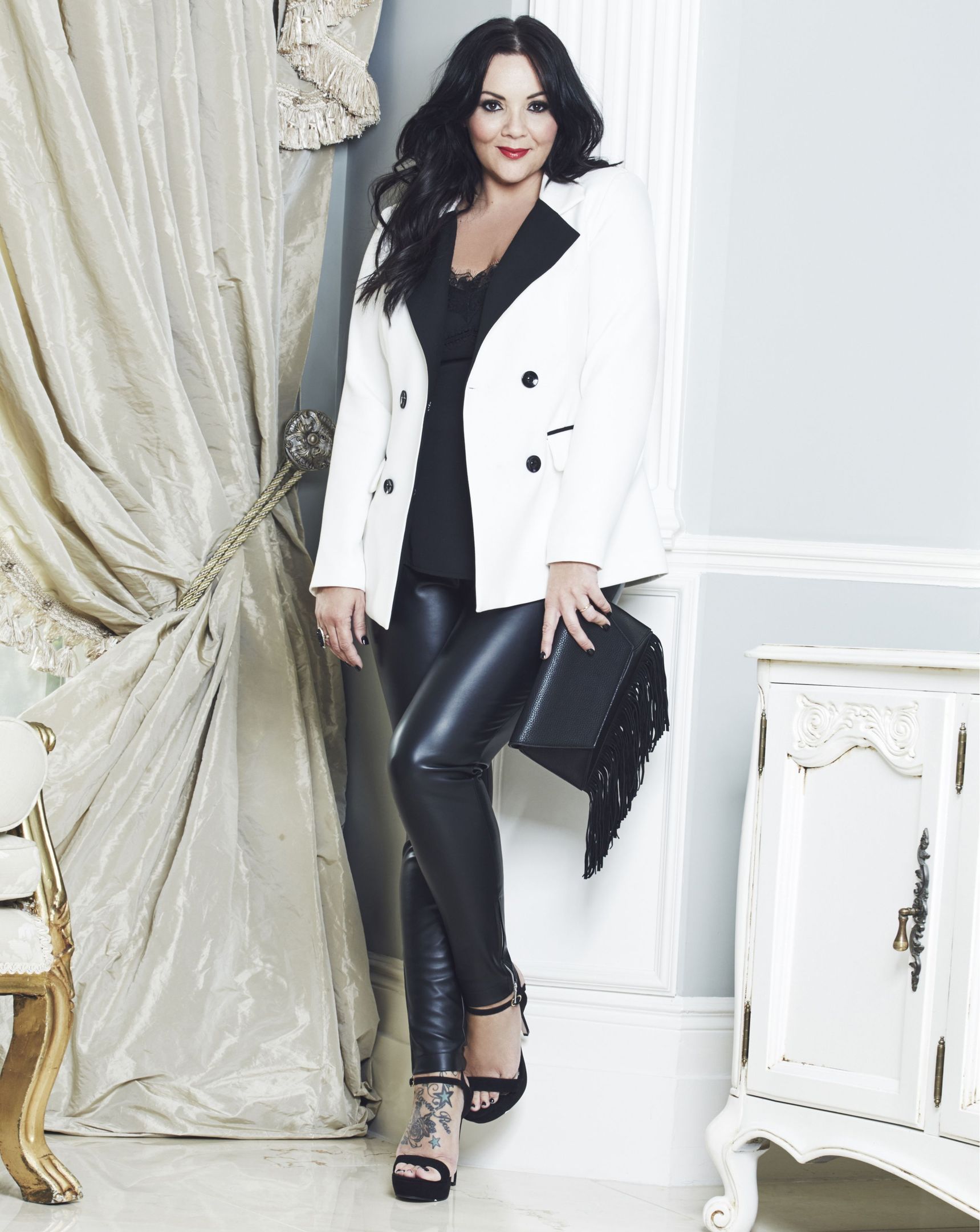 She can still all too clearly recall that "rocky road when I feared at times I'd never find the way forward", which came as a crushing blow after her early success. At just 18 she shot to fame as Tiffany Mitchell in BBC soap, EastEnders before topping the charts with hit single, Perfect Moment. She went on to win a coveted Laurence Olivier award in 2002 for her portrayal of Eliza Doolittle in My Fair Lady in the west end, and had her rising star confirmed when she played the Prime Minister's (Hugh Grant) secretary in Richard Curtis' 2003 movie, Love Actually.
Disastrously, rather than being able to capitalise on her triumphs, instead she found herself battling depression and chronic fatigue syndrome, ME. It meant she was often confined to a wheelchair and, unable to work, had to declare herself bankrupt.
"I look back on that time and it felt as though I was swimming against the tide, hitting brick walls, and being in this bewildering, scary, pain-ridden place where nothing ever went right. It took doctors years to work out what was actually wrong with me – ME – which made it even worse," says Hackney-born McCutcheon.
Although desperate for a child, having struggled for years to conceive, she was constantly anxious during her pregnancy, worrying about the effect a baby would have on her life and whether she'd be able to cope emotionally and physically.
"That long period of mental and physical disability left me with a fear about the outcome of anything as the illness ate away at my self-esteem. I wondered if I'd be up to motherhood," she admits.
"I've always secretly lacked confidence. Even during the successful years, I felt I was always striving to be something I wasn't because I was embarrassed to be the real me. I think the strain of that contributed to my becoming ill. I was self-conscious about my London accent – I tried to talk posh to people I wanted to impress – and my curvy figure. I was so self-critical and hard on myself. At the Love Actually premiere in New York, despite being decked out in a Valentino dress and De Beers diamonds and getting congratulated by stars like Colin Firth, I remember thinking, '
Any minute now someone's going to kick me out!"'
Thankfully her fear about her latest role – as a mother – has proved groundless and pregnancy triggered an unexpected improvement in her health, making it easier to manage her ME.
"While I can still get flare-ups where aches and exhaustion return, especially if I overdo it or get too stressed, those times are so few and far between now, perhaps due to the dramatic hormone changes I've undergone. During my pregnancy, I suddenly had boundless energy which I prayed I wouldn't lose and, despite the demands of being a new mum, I'm still feeling great," she says delightedly.
"But the real transformation has been emotionally. Rafferty's put all the crazy twists and turns in my work life into perspective. He's my biggest achievement and I can't believe how much I love him. I've never been so content and full of happiness as I am now. He's answered a lot of questions about life for me, given me a purpose. I think I was born to be a mum, and he drives me on every day to be my best.
"I'd love one more child, but time's ticking for me and it may not be possible, so I'm just going to appreciate the little treasure I've been given."
She also has the support of her 31-year-old singer/songwriter husband, Jack. The couple have been together nine years and celebrate their third wedding anniversary this month.
"He's played a massive part in helping me get to where I am now. What we've been through would have driven most couples apart, but he's never faltered, even in the darkest times, and having our baby, who didn't happen easily, is a wonderful blessing for us," she says.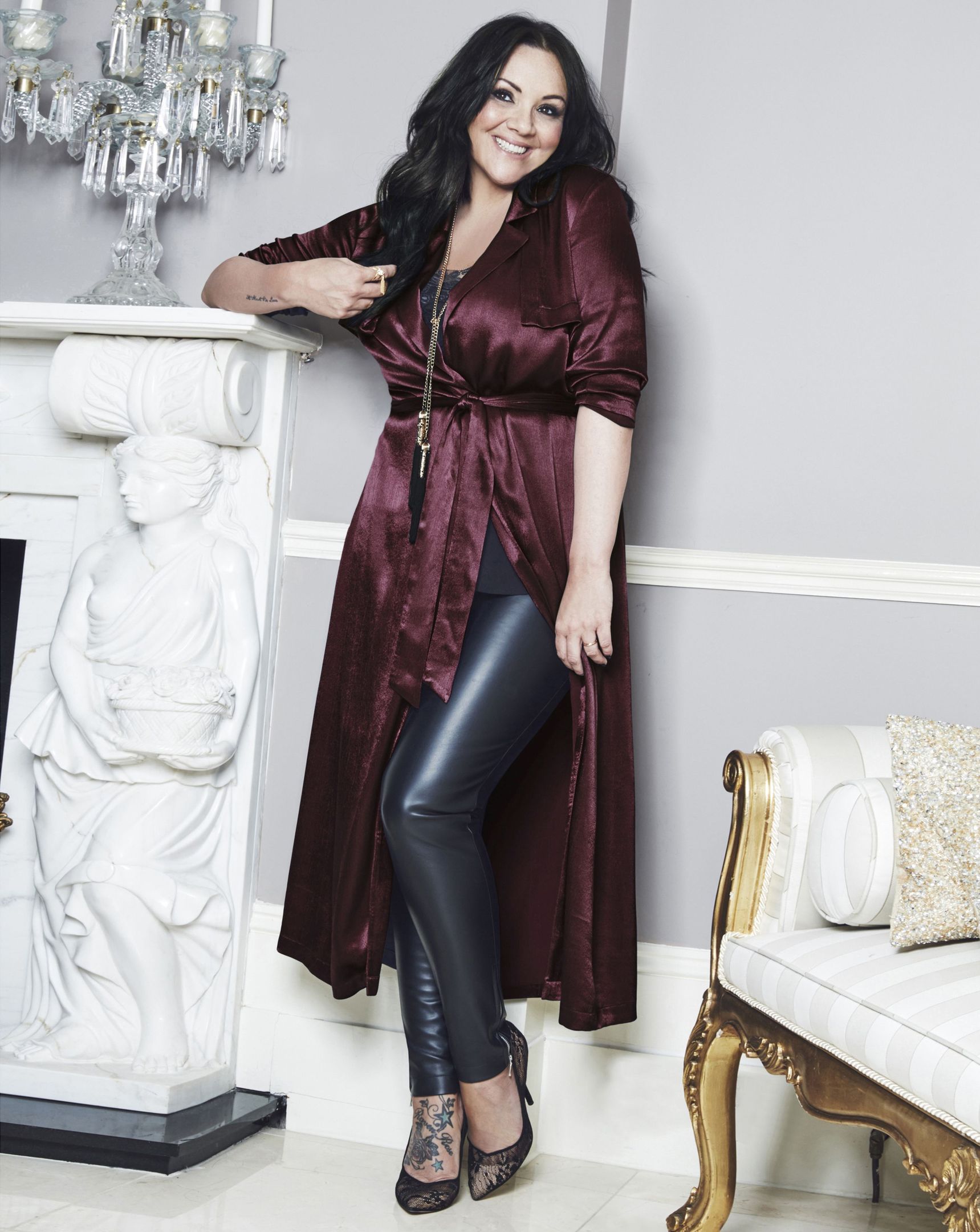 "Jack's eight years younger than me, but such an old soul and very wise. I can be a bit heavy, and over-think things which I justify to Jack by saying, 'Intelligent people are prone to doing that'. He'll tease me saying, 'So you think I'm a bimbo?' But he is more light and fluffy, while I ensure there's substance to plans and projects which makes the two of us a good team. I pull his ankles down from the sky and he lifts me up from the floor."
For someone who works in the notoriously ageist world of showbiz, McCutcheon has no qualms about her 40th birthday next year.
"When your 30s have been as rough as mine, frankly, you can't wait to shut the door on them and welcome a new era. This is one where I can enjoy feeling positive about the way I look and feel inside," she says fervently.
"I've got a lot more respect for my body now after giving birth. I cherish it and I'm comfortable with my size. After all my weight ups-and-downs over the years I'm now a size 14 and happy with that. I believe you can look great whatever shape you are, which I want to prove with my fashion range, and show it's a myth that there's one 'perfect' size."
Reflecting on her renewed optimism, she's even able to take positives from her hugely testing experiences. "While I wouldn't want to go through those hard times again, they've definitely made me a stronger person and, I think, I'll be better equipped to deal with whatever Rafferty has to go through in the future. After all, there's not much life hasn't chucked at his mum, but I've coped and I'm really proud of myself for bouncing back. I count my blessings every day and am constantly grateful that I've got my 'mojo' back and at last I'm able to be the real Martine."
Martine McCutcheon's Parisian-inspired fashion range, in sizes 12-32, is available from Fashion World from September 18. Visit www.fashionworld.co.uk