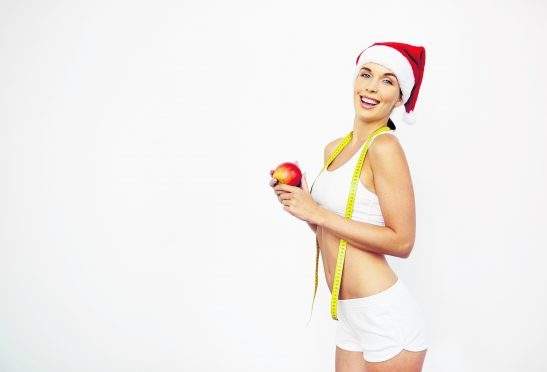 We asked weight loss guru Dr Sam Robson and the answer is YES, you really can drop a dress size in 10 to 14 days, but what's the secret to making sure you do it safely?
The festive party season is well and truly here, and if you're lucky you face an endless round of parties, fun and frolics between now and the New Year.
But it's December, it's freezing, and we've been stuffing our faces with comfort food and sweeties for months. The gym is a distant memory, and there's no way we can fit into those sparkly party dresses lurking in the back of our wardrobes…
The glossy magazines are full of tips on celebrity diets that can help you drop a dress size – around 7 to 10lbs – for Christmas and New Year. But is it really possible?
We asked Aberdeen weight loss guru Dr Sam Robson and the answer is YES, you really can drop a dress size in 10 to 14 days, but the key is to make sure you do it healthily and safely.
Of course you could easily slip back into that slinky dress if you stopped eating altogether for a fortnight – but you'd be so weak and listless, not to mention the thumping headache and heart palpitations, that you wouldn't be able to enjoy any of the fun.
The Breatharian Diet, reportedly followed by Michelle Pfeiffer and similar to Madonna's Air Diet, claims people don't need to eat or drink because they are sustained by air and sunlight alone.
The Alcorexia or Drunkorexia Diet is said to be a favourite of many top models. It involves eating very few calories during the week and 'banking' them in order to binge drink at weekends and holidays.
Sadly, according to Dr Robson, many of the other faddy crash diets out there will make you feel very unwell. In fact, some like the two mentioned above are downright dangerous.
Dr Robson, who runs Aberdeen's weight loss clinic Temple Medical said: "My biggest bugbear is some of the trending diets out there at the moment which have absolutely no evidence to support them. They can also be extremely dangerous. However, you can lose weight quickly and safely – and more importantly – keep it off for good."
Other diets frowned upon by Dr Robson include the maple syrup diet – said to be used by Beyonce to lose 1.5 stone in just two weeks for the movie Dreamgirls.
The diet involves consuming nothing but nine glasses of water a day mixed with two tablespoons of maple syrup, lemon juice and cayenne pepper for up to 10 days.
Dr Robson said: "You may lose the weight on a so-called detox diet like this, but you'll feel and look utterly dreadful.
"The C9 cleanse diet is similar. The body's metabolic rate will slow right down as it goes into starvation mode.
"This means that when food cravings kick in and you start to eat again, the weight will pile back on and you will actually gain weight rapidly, even if you are eating very little."
She is also not a fan of the baby food diet, made popular by Jennifer Aniston and Cheryl Cole. Invented by personal trainer to the stars Tracy Anderson, the diet involves eating baby fruit and vegetable purees 14 times a day.
Dr Robson said: "Many commercial baby foods are full of salt and sugar and are designed for babies – not fully functioning adult digestion systems.
"Baby food also tastes disgusting. It might be healthier if you make the purees yourself, but again, this is simply a very low calorie diet which is not sustainable in the longer term."
So, what's best to do?
Dr Robson recommends a healthy high protein eating plan incorporating exercise and body contouring which sees her patients dropping pounds every day while still looking and feeling great.
She said: "Some high protein diets of processed meats and slabs of steak slathered in cream and butter are not healthy, although they will actually result in rapid weight loss over the first couple of weeks as the body uses up its glycogen stores.
"However, I recommend a healthy high protein, low carbohydrate diet of lean meat, steamed vegetables, salad and fruit which will result in healthy fast weight loss over a week or two."
Dr Robson has helped hundreds of people in the north-east lose weight on her rapid weight loss, medically supervised programme.
For people with a lot of weight to lose this will include meal replacement bars, soups, shakes and brownies. The beauty of my meal replacement programme is that I know the body is getting all the vitamins and minerals it needs in supplement form which is absolutely fine in the short term.
"Most of my patients have a healthy high protein, low carbohydrate meal for dinner, and meal replacements for breakfast, lunch and snacks. They will lose weight rapidly over the first two weeks – sometimes over a stone – then the weight loss will slow down as they approach their target weight. I also encourage them to incorporate exercise into their regime."
Dr Robson's patients will lose more than a stone every month if they follow the plan, and also have body contouring treatments using ultrasound to target lose skin and stubborn pockets of fat.
Dr Robson said: "So yes, the answer is that you CAN drop a dress size between now and Christmas. Following a healthy high protein diet is the safest, healthiest way to do it, although it is best if you can be medically supervised and it shouldn't be done long term.
"Fish, lean chicken and, of course, turkey are all healthy options, with plenty of vegetables, fresh juices and a little fruit.
"Keep away from starchy vegetables such as potatoes, and limit most fruits, especially bananas. Ban all processed foods, and anything containing sugar. Once you have achieved your target weight you can return to eating healthy carbs."
She added: "I am most in favour of a proper medically supervised and scientific programme to strip away the weight followed by a structured approach to sensible eating and exercise for maintenance.
"My focus is on educating people to make sensible choices for life."
Dr Sam Robson was recently named the country's top cosmetic doctor in the industry's national awards. For a weight loss consultation contact Temple Medical, 6 West Craibstone Street, Aberdeen. Phone 01224 869997 /www.templemedical.co.uk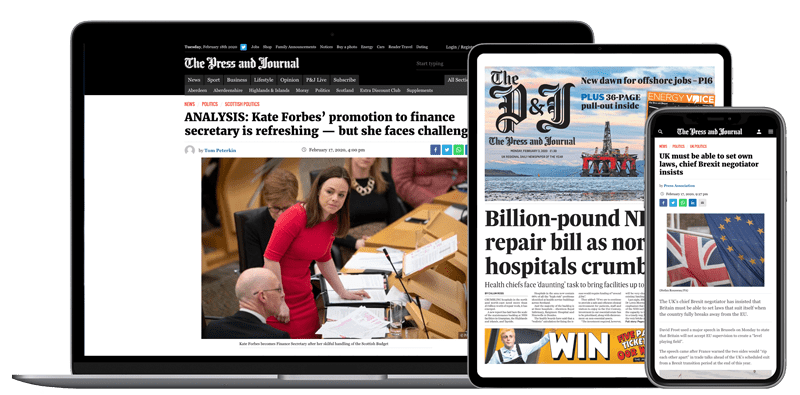 Help support quality local journalism … become a digital subscriber to The Press and Journal
For as little as £5.99 a month you can access all of our content, including Premium articles.
Subscribe