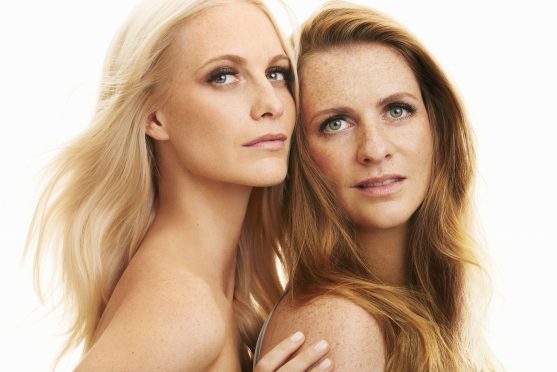 From tailored haircare to mix-your-own make-up, customisation is taking over the cosmetics world. Time to get up close and personal, says Katie Wright
No longer content with ready-to-wear threads anyone can buy, luxury shoppers have been snapping up monogrammed and made-to-measure fashions by the bucketload – and now the beauty industry is getting in on the action.
Driven by technological advances – both in the lab and online – brands are able to tailor ranges according to individual skin and hair types, while other products offer DIY customisability at home, and experts agree that eventually, the personalised approach will be the norm.
Meet the brands leading the way in bespoke beauty…
CRACK THE CODE
Determining the best products for your hair can involve a lot of (rather expensive) trial and error, but with the new System Professional EnergyCode Mapping process, you can laser in on the ideal solutions.
"There is evidence that your hair is as unique as your fingerprint, so our researchers have developed the latest in hair diagnostic tools and care products, to meet the needs of everyone's 'hair fingerprint'," explains global brand director Alberto Uncini.
By visiting selected salons or completing a survey online, discover your own EnergyCode – which is comprised of up to five elements from more than 174 million combinations – and the corresponding products to suit your needs, from shampoo and conditioner to masks and serums, with prices starting from £21.25 (www.systemprofessional.com).
COMPLEXION QUESTIONS
Our skin is incredibly fickle, changing with our diet, hormones, lifestyle and the seasons.
A consultation with an expert could be just what you need to determine whether you're on the right track with your skincare routine.
"By having a good insight into what is going on underneath the surface of your skin," says skin specialist and LloydsPharmacy Pharmacist Jo Carey, "our trained advisers are able to recommend products that will compliment your skin type while tackling those concerns you may have, such as dryness, ageing, pigmentation or blemishes."
The free service, which uses probes and a digital and visual assessment to test for hydration, pH, melanin, elasticity, sebum and temperature, is available at more than 100 stores nationwide (www.lloydspharmacy.com).
MIX MASTER
Ever daydreamed about creating your own make-up range, combining your favourite day cream with that pressed powder that's JUST the right shade, to create your perfect foundation?
Well, with Cover FX Custom Cover Drops, £32 (BeautyBay.com), you're one step closer.
Available in 23 shades, these highly pigmented drops can be added to any moisturiser, serum or even oil, turning your bathroom into your own personal beauty lab.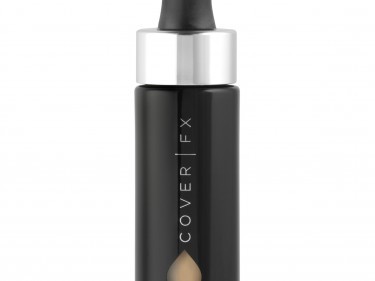 Add Gosh Lumi Drops, £7.99, into the mix and you can give your make-up creations a luminous glow too, choosing from peach, golden or bronzed shades (available February; www.superdrug.com).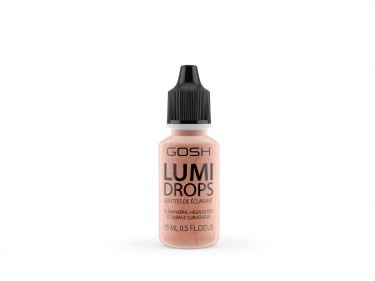 PERSONAL PROTECTION
Hugely popular over in the States, eSalon, the online service which provides individually blended DIY dye kits, launched in the UK last year, and has now added another string to its tress-perfecting bow.
For £22, The Match-Up uses an online survey to gauge your hair needs and wants, prescribing the perfect trio of shampoo, conditioner and a styling solution.
You can schedule deliveries so you'll never run out, and there's the option to add more products at a discount (www.esalon.com).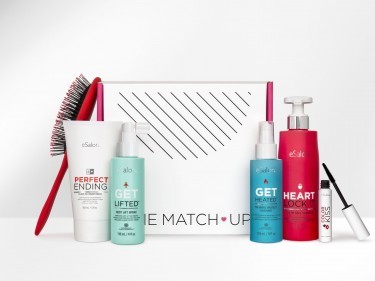 MY LITTLE MANICURE
Give yourself a manicure that no one else can possibly copy, with a DIY kit like the Palette London Create Your Own Nail Paint Two Piece Collection, £25, which comes with red, blue, yellow, white and black polish, plus two bottles and five pipettes.
Unleash your creative side, mix a sassy new shade, and give it a name like 'Scarlet's Revenge' or 'Passive-Aggressive Grey' (www.palettelondon.com).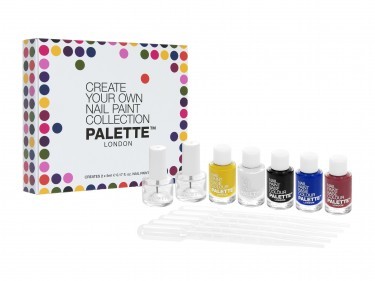 COUTURE FOR YOUR COMPLEXION
Truly tailored skincare doesn't come cheap, but if you're serious about seeing results, it's worth the investment.
Haute Custom Beauty offers a 30 Day Tailored Beauty Ritual, £235, ideal for a spring skin overhaul, or in the run up to your wedding or a big birthday.
"We want to end the traditional generalisation of skin type by giving people exactly what they need in a complete yet non-confusing way – we take the guesswork out of what your skin type is," says co-founder Cristian Mendez Sabre.
After you've completed a survey online, the lab team analyse your results and map them against 600 skin types to determine the line-up of daily elixirs in your kit.
The miniature vials come with a collagen-boosting tonic and moisturiser, to complete your month-long boot camp (www.hautecustombeauty.com).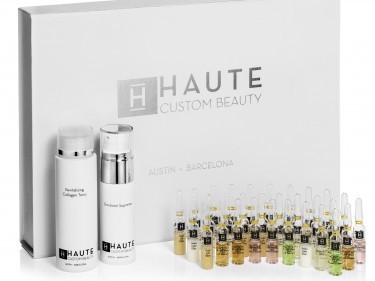 FOR YOUR SKIN ONLY
The ultimate in specialised skincare has to be IOMA's Ma Creme.
Launched last year in selected Boots stores, the service begins with a unique consultation that scans your skin to measure hydration, firmness and tone, as well as identifying UV damage and fine lines.
The result is a seven-digit skin code, one of more than 40,000 possible combinations, which your consultant uses to mix your Ma Creme Day or Night, £149 each, right there on counter.
The ingredients will target your specific concerns, and you can return after a month for a follow-up to test the success of your bespoke formula (Visit www.boots.com/en/IOMA/ to find participating stores).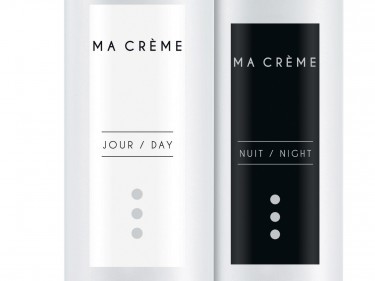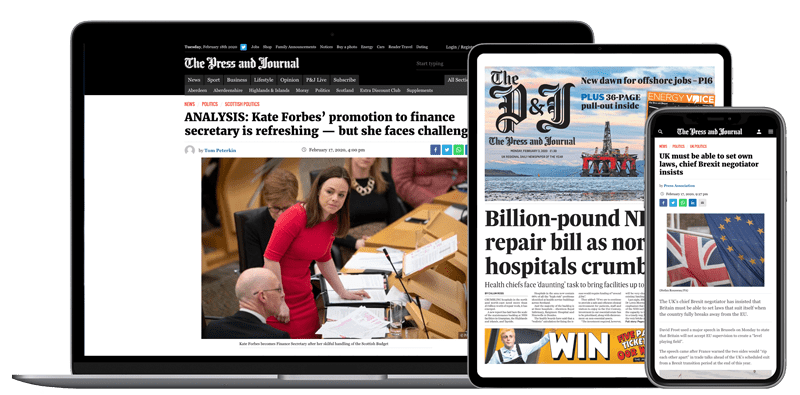 Help support quality local journalism … become a digital subscriber to The Press and Journal
For as little as £5.99 a month you can access all of our content, including Premium articles.
Subscribe