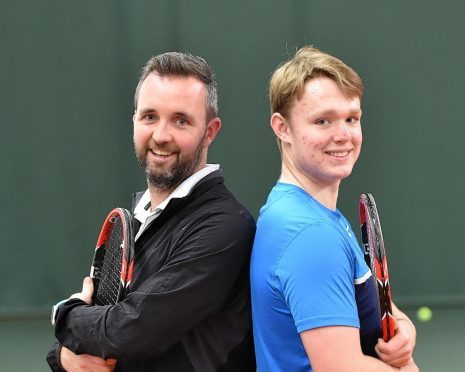 David Lloyd has battled back against flooding which caused drastic damage. One year on, and the club may have a tennis star in the making
It's hard to believe the impressive swimming pool at David Lloyd gym was once filled with filthy water after the building was severely damaged by flooding during the Christmas holidays this time last year.
The popular gym on Garthdee Road, Aberdeen, took the hit after the River Dee burst its bank on December 30, and the damage was widespread.
The car park was left littered with mud and rubble due to the high water levels, and fences by the club's tennis courts collapsed.
The swimming pool filled with dark, dirty water, but staff proved that the show must go on, come what may.
It attests to their can-do attitude that not a single person cancelled their membership during the clean-up, which took four months, and a strange comradeship was developed when temporary gym facilities were set up. Thankfully, a £1.4million investment was already planned and the revamp was completed in quick time.
General manager Susie Malcolm believes the challenges faced has only made the team more determined to give the best possible service.
"It was just after Christmas when we actually thought there might be a leak in the car park or something, but within minutes of staff getting a look, the water rose rapidly," she said.
"It all happened so quickly and we took the decision to get everyone out and call the fire brigade.
"That's how bad things were – the damage was immense and there's nothing you can do in the face of bad weather.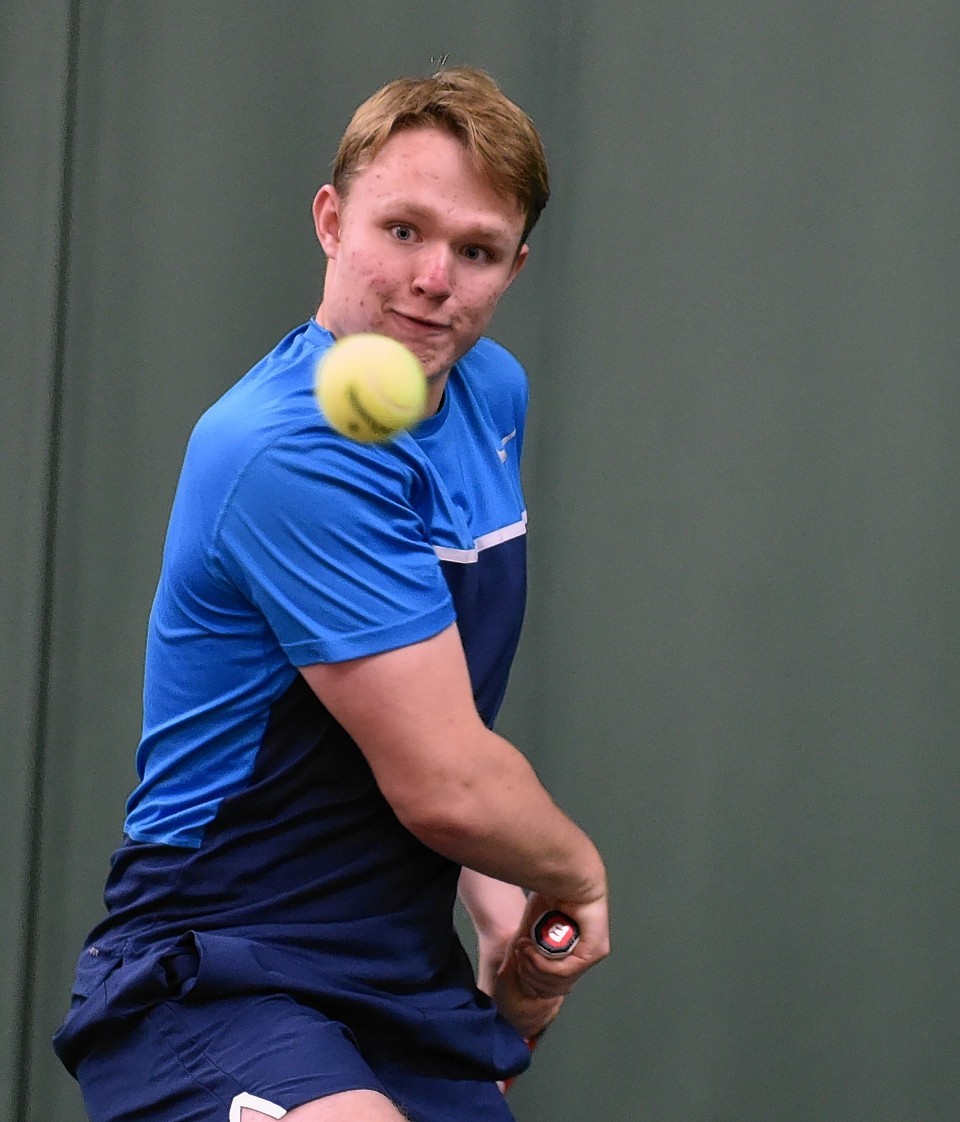 "It was awful, but in the weeks afterwards we actually had so much fun together.
"Our members didn't pay but we set up a temporary gym and we kept our classes on.
"There was free tea and coffee, everyone got on with it and pulled together.
"Our customers were incredibly loyal and we're so proud that we're now better than ever."
The club offers a wide range of facilities from kids' classes to swimming and gymnastics alongside indoor and outdoor tennis courts.
And when it comes to picking up a racket, the people of Scotland don't have to look far for inspiration thanks to our very own tennis legend, Andy Murray.
The twice Wimbledon legend ended Britain's 77-year wait for a male champion, despite losing his first title against Roger Federer in 2012.
His determination to succeed, come what may, has seen dozens of youngsters attempt to follow in his footsteps thanks to the excellent tennis facilities on offer at David Lloyd.
Professional tennis coach Mark Malcolm has certainly seen what the club has dubbed the Andy Murray effect, and has been coaching one particularly special pupil.
At 16 years old, you might imagine that Ross Martin splits his time between school and friends, with no major responsibilities yet to fall on his young shoulders.
But the Robert Gordon's College pupil hasn't made it into the top 10 tennis players in the UK without sacrificing his social life, and trains roughly 20 hours a week both after school and at weekends.
His success is remarkable given the fact that Ross did not start playing until he was eight years old, whereas most tennis champions pick up a racket at the tender age of four.
Yet Ross's initial time on the court saw him struggle, and Mark remembers the frustration only too well.
"It has been incredible to watch Ross improve year after year," he said.
"You can usually tell quite quickly whether someone has a talent for tennis – Ross was determined and made one hell of a commitment to improving.
"There used to be a time when he was struggling and hardly winning any matches.
"He's worked harder than anyone else, though – there's just no stopping him."
Ross constantly reminds himself of the next milestone, although he is currently resting up with an arm injury.
"I remember not doing all that well in the tennis squad when I started out, I certainly wasn't the best," said Ross.
"I remember thinking that I was going to work hard and I am naturally very competitive, that really helped.
"With every match I played and every training session, I became more determined to make it and then I finally started seeing results.
"When I was 14 I made it into the top 10 in Britain.
"There was so much relief that the hard work was paying off but it also acted as a further push.
"I knew I had it in me to go further and you enjoy the victory for a second before moving on to your next challenge." Ross juggles his schoolwork alongside travelling all over the country for tournaments and does an extra four hours of cardio training on top of tennis coaching.
The sport has also brought him closer to his dad, Scott, who got him into tennis in the first place.
"When I was a kid my dad played matches against me all the time, he helped me so much and it's only now that I can really appreciate his experience," said Ross.
"It's people like Andy Murray who have inspired me, he's proof that if you put the work in, you can achieve anything."
Mark couldn't agree more and he believes Andy's success has encouraged youngsters to get active.
"The thing about Andy's story is that he's just so normal," said Mark.
"He started off as a kid playing tennis on an outside tennis court in Dunblane, he didn't have really expensive training.
"He was just a kid from a normal background and it is his sheer determination that has got him where he is today."