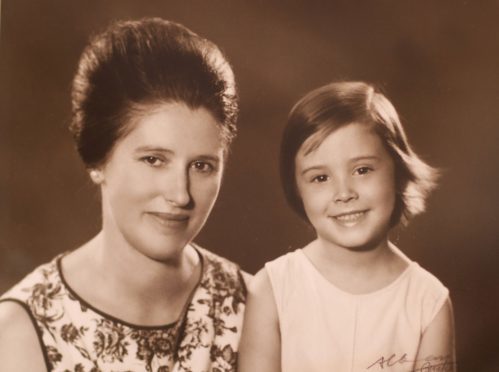 Today, on World Cancer Day, millions are urged to get active to help combat the world's most deadly disease.
The day will encourage people to be more active – in every sense – in the fight against a disease that, in less than two decades, will directly affect up to 21.7 million people per year. Four people are diagnosed every hour in Scotland alone.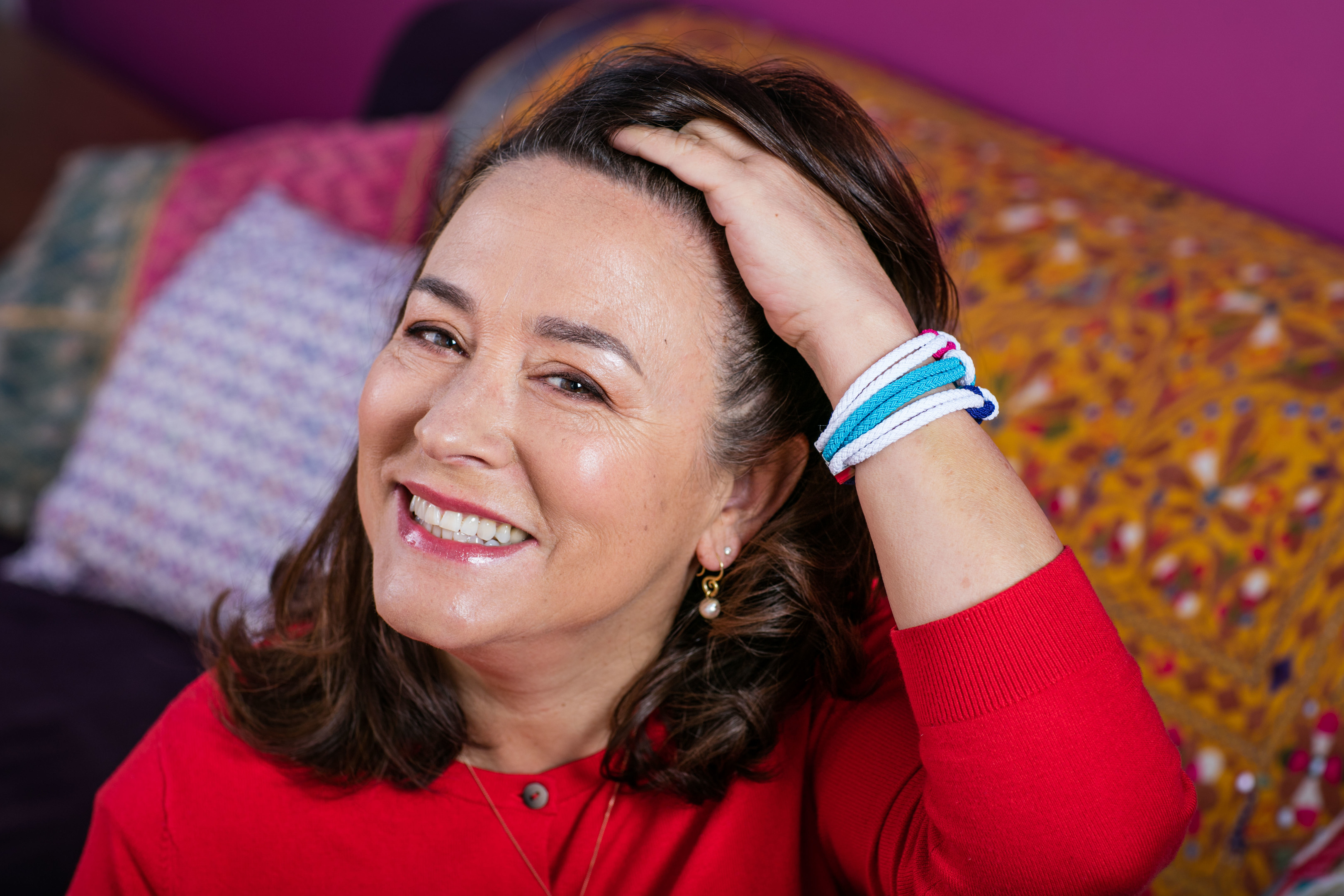 One way to unite against the disease is by wearing a Unity Band. The simple band comes as part of a fundraising initiative by Cancer Research UK.
Cancer cares not if you are rich or poor, famous or ordinary – something actress Arabella Weir knows all too well.
The Two Doors Down star lost her parents, best friend and step-mum to the devastating disease.
She has teamed up with Cancer Research UK and is urging people to join her.
Arabella, who is perhaps best known for her Does My Bum Look Big in This quip in The Fast Show, is incredibly proud of her Scottish roots.
When the news came that her father, Sir Michael Weir, had cancer, it shook Arabella's family to the core.
Sir Michael, who grew up in Dunfermline, had lived with prostate cancer for more than a decade but kept his illness a secret from his children.
It was only when Sir Michael, a former British ambassador to Egypt, was given just weeks to live that he revealed the extent of the disease.
"That was my dad all over," said Arabella.
"Seeing him, laughing with him, spending time with him, you'd never have known he was fighting cancer. I was very, very proud of dad.
"It was a big leap for dad, a lower middle class boy from Dunfermline, to become an ambassador. He did so well."
Sir Michael was 81 when he died in 2006.
"He had been so very active all his life, even ski-ing in his 70s, so when he did suddenly weaken in the last few weeks of his life, his decline seemed to come out of nowhere," said Arabella.
"I think my dad didn't want to deal with seeing his children crying. There will have been a bit of wanting to protect us too.
"I must have told him I loved him about 10 times per visit in those last few weeks of his life and I'm glad I did."
Both Arabella's stepmother, Hilary Reid, and her mum, Alison Walker, who was born in Easter Ross, also succumbed to cancer alongside her best friend, Helen Scott-Lidgett.
"I've got a few best friends but Helen was my absolute soulmate," said Arabella.
"She was my best, best, best friend. She rang me and said, 'it's bad news, I have cancer'.
"It was a July morning and I went round to her house. We opened up a bottle of champagne. Doctors said she had about a year-and-a-half but she in fact had four years almost to the day which was pretty incredible.
"People talk about fighting cancer. Helen overdid it a bit. She just wasn't accepting that she was going to die.
"Helen and I had a real laugh, even about her oncologist. Helen said, 'Wait until you meet him. He looks like the playwright Tom Stoppard'.
"When I met him I said, 'I'm sorry he doesn't look like Tom Stoppard at all, more like Barry Manilow'.
"A cancer diagnosis is no laughing matter but Helen and I managed to find humour even in her darkest moments, laughing almost to the end and sharing our closeness during her treatment for which I'll always be eternally grateful.
"I helped to nurse her and I last saw her about an hour before she died. You don't know you're going to rise to these challenges in life until they happen.
"I loved her very much so I wanted to do everything I could to help her.
"There's not a day when I don't miss Helen. She was the person with whom I felt most at ease. Every single day something will happen that I think, 'I must tell Helen about this'.
"We were so close that I honestly feel part of me went with her."
Joshua's story
At three-years-old Joshua Stewart is cheeky and full of mischief, eager to tear around with his big sisters.
But his mum, Karla, can only smile at every misdemeanour, for each milestone represents a moment she feared Joshua wouldn't make.
He was diagnosed with leukaemia just after his second birthday and faced gruelling rounds of chemotherapy hundreds of miles away from his family in Glasgow.
Joshua also has Down's Syndrome, making him more vulnerable to infection. He has been in remission for 16 months and has even taken part in his first sports day.
"We had good days and bad days but even during the bad days he just kept smiling," said Karla.
"He always wanted to laugh and play and he taught me a lot about life and how to cope with difficult times.
"He just got on with it."
Joshua is an ambassador for the children's cancer charity, Clic Sargent, which enabled his family to spend time with him during long hospital stays.
He also proudly wears his own Unity Band.
Karla said: "Joshua has been amazing and he's wearing a band to show his support.
"It's a cause very close to our heart, Joshua is heavily involved with charity work and this is the perfect way to make a difference."
How you can help
Cancer Research UK is working with nine other charities to encourage people to wear a Unity Band and help raise vital funds.
By joining together, the charities hope to raise awareness and make an impact in transforming the lives of millions.
The Unity bands come in three different colours with a suggested donation of £2. They are available at all Cancer Research Shops across the UK or buy them online at www.cruk.org.uk/worldcancerday