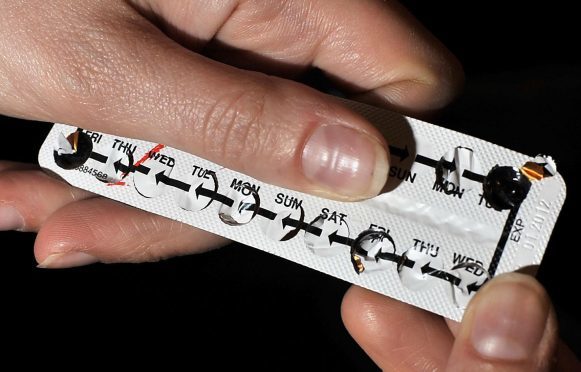 The pill protects women against three common cancers for up to 30 years after they stop using it, according to research begun in 1968.
The study found women were about 33 percent less likely to develop ovarian and endometrial (lining of the womb) cancers, and 20 percent less likely to suffer bowel cancer if they were on the pill.
The world's longest running study into its effects also found using the pill during their reproductive years does not increase the risk of other cancers later in life – the time when most occur.
The protective mechanism is believed to be because women on the pill are not producing any eggs.
The normal process of egg release triggers cell damage and repair that raises the risk of tumour development.
Established by the Royal College of General Practitioners' in 1968, the Oral Contraception Study's has followed 46,000 women for up to 44 years.
This has created more than 1.2 million 'woman-years' of observation to investigate the long term health effects of oral contraceptives.
They were also about a fifth less likely to develop lymphoma, a less common cancer of the immune system.
Dr Lisa Iversen, a research fellow in the Institute of Applied Health Sciences at the University of Aberdeen, said: "What we have shown is the protective affect against these cancers are persistent across decades.
"Because the study has been going for such a long time we are able to look at the very long term effects, if there are any, associated with the pill.
"What we found from looking at up to 44 years' worth of data, was that having ever used the pill, women are less likely to get colorectal (bowel), endometrial (lining of the womb) and ovarian cancer.
"So the protective benefits from using the pill during their reproductive years are lasting for at least 30 years after women have stopped using the pill."
Ovarian cancer is dubbed the 'silent killer' because symptoms are often diagnosed too late.
Every year 7,300 women are diagnosed with the disease and 4,100 die. Only a third of women survive for ten years after diagnosis and 15 per cent die within two months.
The latest study published in the American Journal of Obstetrics and Gynaecology provides more evidence of protection against ovarian cancer, which has been recognised in previous research as a major health benefit from using the pill.
Bowel cancer is diagnosed in roughly 15,500 women aa year, killing about half, and endometrial cancer affects more than 9,000, claiming over 2,000 lives annually.
Lymphoma is diagnosed in about 1,000 women a year, and kills more than 150.
Dr Iversen said her team did not look at the mechanism as that was not the aim of the study, and this is still an area of uncertainty.
Dr Iversen said: "We were also interested in what the overall balance of all types of cancer is amongst women who have used the pill as they enter the later stages of their life.
"We did not find any evidence of new cancer risks appearing later in life as women get older.
"These results from the longest-running study in the world into oral contraceptive use are reassuring, and will come as a relief for many women.
"Specifically, pill users don't have an overall increased risk of cancer over their lifetime and that the protective effects of some specific cancers last for at least 30 years."
The pill has previously been linked with a slight increase in risk of breast and cervical cancer.
But Dr Iversen does not believe the pill should be made available over the counter, despite her findings.
She said: "It is widely available for women through their GPs, and family planning clinics. here, they undergo the necessary health checks. I think this is the appropriate course, and should not be changed."
The study is still ongoing and at the moment there has been no timescale put on it, even though 7,000 of the participants have died.
Added Dr Iversen: "Most women who choose to use oral contraceptives do not expose themselves to long term cancer harms.
"Instead, with some cancers, many women benefit from important reductions of risk that persist for many years after stopping."