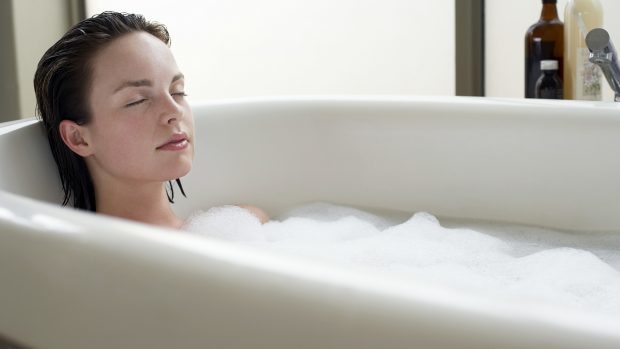 As gym instructors are ominously telling us at the moment: summer is coming.
But instead of frantically running on the treadmill or spending your day eating iceberg lettuce, why not try taking a relaxing soak in the tub?
That's right, aside from being totally luxurious, it turns out that taking a hot
bath can actually burn calories. This is what scientists at Loughborough
University found in a study .
Research associate Steve Faulkner wrote about the study's findings in The
Conversation.
They took 14 men and got them to either soak in a hot bath for an hour or cycle for an hour (we definitely know which task we'd prefer to be
assigned to), and measured how many calories they burned in each session.
Okay, so we're not saying that baths should replace your exercise regime, as
obviously cycling burned more calories.
However, you might be surprised at how many calories are burned during a half-hour bath – around 140, which is the same as a walk of the same length.
This isn't the only surprising benefit of a hot bath. The study also suggests
that repeated passive heating (aka having a nice soak in a warm bath on the reg) "may contribute to reducing chronic inflammation, which is often present with long-term diseases, such as type 2 diabetes".
Burning calories as well as potentially warding off long-term diseases? Excuse
us while we go stock up on bubble bath.